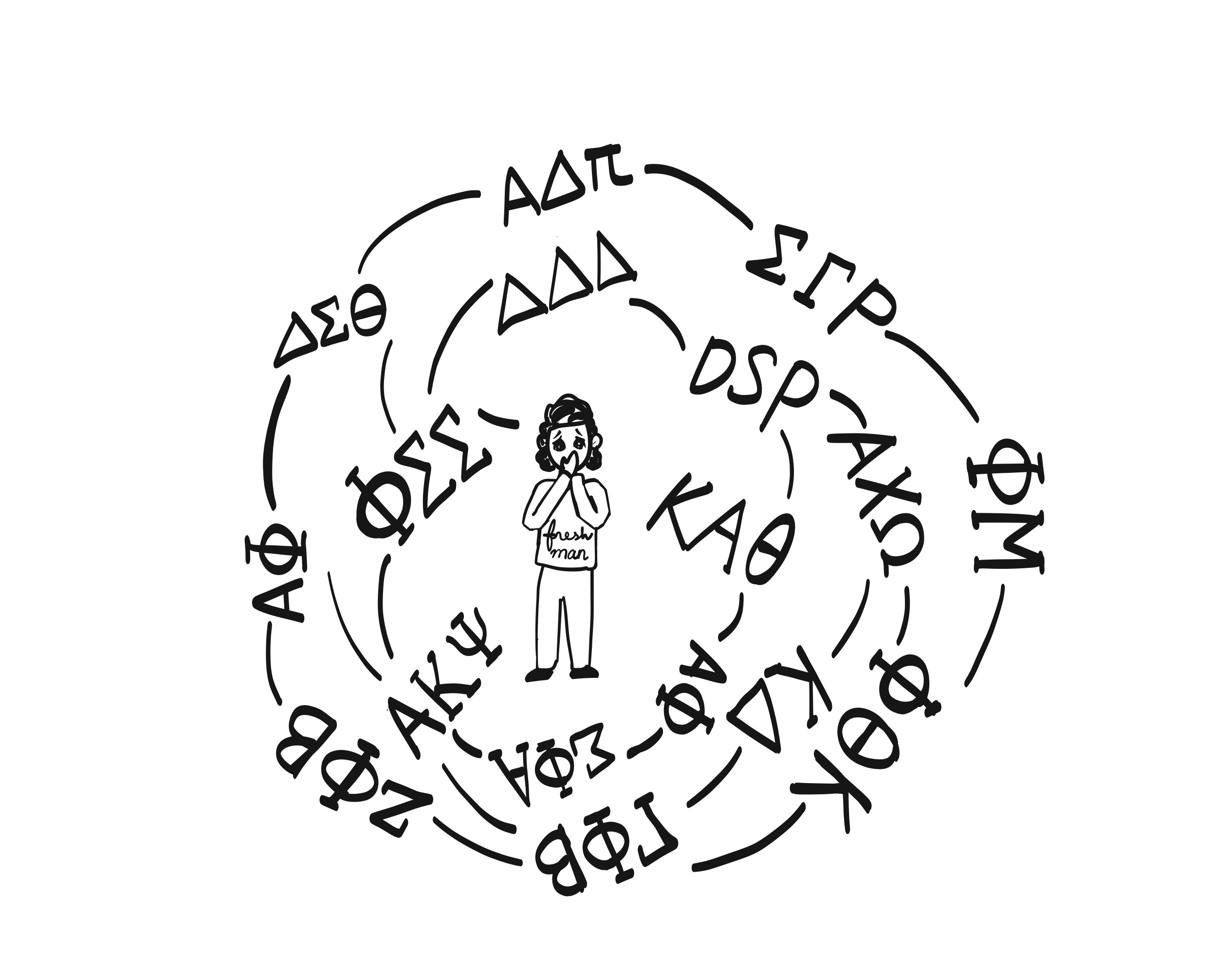 Art by Sybil Zhang
It is mid-September, and that means many Pepperdine upperclassmen are ecstatic to meet PC '17 and their future littles. Recruitment is beginning at Pepperdine and soon, another class of young women will have been invited to join one of Pepperdine's seven Panhellenic sororities. Many women on campus don't know what any of this means, and to those women, I encourage them to go Greek and find out.
For some, this journey will be blissful. Others may question why they ever headed down this path. I can say from my experience that it is worth the effort. While I can't necessarily speak to fraternity life, as it is an entirely different process, I can speak to the countless benefits my sisterhood has provided me, both personally and academically, as well as advice for recruitment week.
I know there are many who are skeptical of Greek life, and while recent incidents in the news, most notably the Penn State hazing tragedy, seem to condemn it, I want to promote some of the many reasons why thousands of college students have chosen to give it a chance.
According to Samantha Reid's article "Going Greek May Lead to the 'Good Life'," published June 4, 2014 by USA Today, "52% ofGreek-affiliated graduates consider themselves to be thriving in community well-being, as compared with less than half, or 46%, of other graduates," Throughout college life and beyond, individuals are challenged to find community in an intimidating and competitive world. Joining a sorority allows women to build relationships with dozens of their peers on campus and ultimately connects them to thousands of sisters all over the United States and the world.
In addition, "It was found that Greeks were more likely to have High than Low GPA's and Independents were more likely to have Low than High GPA's," according to a 2005 psychology study "Greek Affiliation and Success in College," performed by the University of Nebraska, Lincoln. This is often the result of strict GPA requirements set by every sorority.
To those who have already registered for Recruitment, however, let me offer some advice. I consistently heard this from my Rho Chis, and those going through recruitment will too: trust the system.
It's normal to have a favorite chapter; it may help to match potential new members more easily, but ultimately women end up where they need to be. It's terrifying to allow such a big decision to be determined by computer software, and while for some it can be a smooth process, many women are left with chapters they didn't expect to see on their invitation list and/or a very limited number of chapters.
Many women in this situation get discouraged. I was one of them. Some even drop and later regret it. I stuck with Recruitment and found a chapter where I could grow as a person, a student and a leader. Trust the system. In the end, it may know you better than you know yourself.
It's easy to make any sorority a home away from home with the right attitude. Every sorority on campus has wonderful sisters, strong values, and a host of experiences to offer if taken. In turn, everyone brings unique talents, stories and personality to each sorority that considers her as a sister.
If there's something that you don't like about a sorority, remember that each fall's pledge class is the future of that sorority. Accepting a bid represents a new member's commitment to growing and strengthening her sisterhood; however, this can only happen if she gives Greek life and each chapter a chance.
_________________
Follow Lindsey Rust on Twitter: @lindshambiscuit