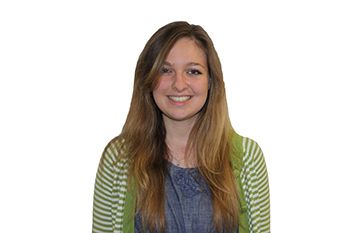 If I had a dollar for every time I was asked the question, "You're a senior? How come I've never seen you before?" maybe I could afford to buy myself some friends or pay for the housing that I was compelled to purchase as a junior. But I don't burden my classmates with those woes, I just casually respond, "Hah, yeah, I'm a transfer," because a real explanation would take about 900 words.

The first trial transfer students encounter happens before they even arrive. The roommate hunt is a painful indication of the reality that transfer students don't belong. After spending two months unsuccessfully wading through an online sea of exuberant freshmen, the transfer concedes and checks, "random assignment."
Even after an initial stint in a Towers cell, housing continues to be a frustration for the transfer. Housing discounts are granted based on how many semesters a student has lived on campus. A senior transfer in their second year at Pepperdine is granted the housing discount that a sophomore would receive (a two-semester discount), as opposed to a traditional senior housing discount (a six-semester discount).
It would seem that perhaps the better option would be for the transfer to just forego the housing issue and live off campus. This would allow him/her to be able to decide a budget, with whom to live and where to live. This would be a nice alternative, but it isn't one. Transfer students are required to live on campus for their first year. While married, veteran, or non-traditional students (no clear cut-off age exists) often live off campus, they are the exception to the rule. Incoming juniors are told that they must live on campus.
Although the trials of housing are daunting, they are not the most frustrating experience. While the transfer is moving into a cramped bedroom and meeting random roommates, he/she is being introduced to the terrifying labyrinth of Pepperdine academics. The transfer registration process differs widely between the divisions: I was registered for my classes in time to order my books before I arrived to campus. My roommate was confused about why she couldn't see her classes on Wavenet like I could, only to discover on move-in day that she had not yet been registered at all. She spent the day sitting in a room with the rest of the transfers in her major, waiting her turn to be squeezed into the classes she needed.
Another hurdle is the unit substitution system. As it exists, some incoming credits are haphazardly applied to Pepperdine requirements, but a large number remain floating as elective credits. Students intending to transfer from any of 29 schools are able to plan ahead with Pepperdine Articulation Agreements, which specify the courses from that school that will cover Pepperdine General Education requirements. For students transferring from any other college, however, planning is much more of a guessing game. I noticed both 300 and 400 level major courses as well as general education courses of mine which were stuck in the "Additional Coursework" section of my DAR. It's common for universities not to accept 300 and 400 level courses, however this isn't a matter policy, but of an administrator overlooking it while transferring courses from my transcript. I cannot count the number of substitution of unit forms I have filled out: Tracking down course numbers, descriptions, and syllabi from years ago, repeatedly resubmitting forms for a course and subtly tweaking the combination of previous courses in hopes of somehow pleasing the ambiguous expectations of the University.
It becomes a mathematical equation: if class A plus class B does not equal class C, maybe classes A, B and D will be sufficient? Unlike mathematics, the judgments are arbitrary. My roommate (also a transfer, from the same previous school) replaced her literature GE with Old Testament Poetry. Emboldened by her success, I attempted to do the same, but ran into resistance. The department was reluctant to grant my wishes, despite the fact that they had just approved the same exact request from a student from the same exact college using the same exact previous course. Eventually my substitution was approved, but not before I lost all faith in the objectivity of the system.
The Humanities General Education classes are an extreme example of the difficulty involved in transferring courses. The General Education Requirement online resource states that two Western Civilization course from 30,000 B.C. to present plus two courses in history, literature, religion, philosophy, art, architecture, or music from the corresponding time period may, as a group of four classes, cover Pepperdine's three. The same document states that, "these courses are not fulfilled by transfer units unless the student has taken four courses to earn credit for all three." To further specify, "the Western Heritage sequence credits are awarded on an all or none basis; no partial credit will be given." One student transferred to Pepperdine with his associate's degree in humanities and was still required to retake HUM 313.
Many policies are oriented toward making the transfer's transition more complicated, but what about the things administration does to help transfers? Associate Dean of Students for Student Affairs Stacy Rothberg works tirelessly to ensure that the transfer experience is the best that it can be. Rothberg does a lot to incorporate transfers, including working with transfer mentors, facilitating transfer-specific NSO sessions, and keeping transfers in the loop about University events. In a place where transfers feel invisible, Rothberg makes an effort to know each of them personally.
However, many of the efforts to help acclimate transfers are only cursory; they help transfers meet other transfers, but they don't do anything to integrate them with the rest of the student body. Transfer NSO, the Pepperdine Transfer Alliance Facebook group, the transfer Step Forward Day team and the transfer Club Convo all have one thing in common: they are exclusive to transfers. We applied to Pepperdine University, not to Transfer University. Grouping us with freshmen, giving us different rules and different rates for housing, acting like our academic backgrounds are subpar and facilitating our participation in University events through a parallel transfer channel is not helping us become Waves. Not only do transfers have the daunting task of acclimating to Pepperdine, but they must strive to break into the tight-knit community while struggling to maneuver the nuanced and often inconsistent world of the transfers. These policies are not only confusing, but they send the message that, "Sure, we let you come to our superior school, but we aren't so sure you belong here."
Many transfers have flourished and become active contributors — fraternity presidents, worship leaders, and project serve team leaders — but they succeeded despite their circumstances. How can all transfers be expected to thrive when University policies perpetuate their separation from the rest of Pepperdine? The administration should decide if it truly believes in the transfer students that it admits, because currently, policies are communicating the exact opposite.
_____________________________________________________________________________
Follow the Graphic on Twitter: @PeppGraphic