Photos Courtesy of Maverick Tuner and Amelia Edmonson

There's a reason why hundreds of songs talk about it. Why people spend their entire lives dreaming about it.
Because driving up (or down) the coast of California can change your life. It can show you sights you only ever knew from pictures. It can make you feel big, make you feel small, and make you feel an endless slew of other emotions.
For some, the name California insights images of Hollywood, movie stars and Los Angeles. However, there is so much more to the state. Stretching thousands of miles along the Pacific Ocean, the state of California offers mesmerizing cliffside ocean views, downtown city streets and breathtaking forests all wrapped up into one.
While many people know about the major places to hit along the way, there are still some hidden gems not everyone knows about quite yet, spots the locals do not want anyone finding out about.
Pepperdine junior Amelia Edmonson has made it her undergrad goal to see as many of these "hidden gems" as possible. Edmonson's Instagram is chock-full of breathtaking images straight out of a magazine. The student spends her weekends in new locations, connecting with nature and the world around her.
Edmonson, an avid camper, often visits different national parks in northern California. Last year, when it came time for Spring Break, Edmonson found herself drawn to visiting Portland, Oregon. However, that plan fell through and Edmonson found herself in Trinidad, California, a little town hidden within Humboldt County in Northern California.
The coast features a rocky beach and overlooks the ocean. Edmonson describes the tiny town as a "hippie's dream," complete with restaurants free of plastics and all home-grown food.
"It was almost like we went back 30 years, I felt like we were in the 70's. It had the most incredible vibe," Edmonson said. "It was very slow paced without a lot of commotion; you could really appreciate the people you were meeting and the nature around you. Everyone is so kind; it's a completely different place than Southern California."
Edmonson is not alone in her adventures. Pepperdine Senior Maverick Turner has taken his fair share of staycation trips as well, traveling all throughout the state to see life-changing landscapes including: San Diego, Big Sur, Napa Valley, Carmel and countless others.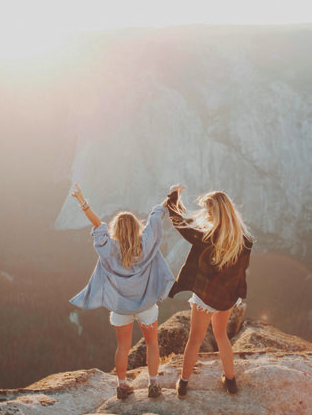 One of Turner's favorite spots? June Lake. The June Lake Junction is just north of Mammoth Mountain and east of Yosemite Nationalark.
"It's a very scenic place. You can hike, camp, ski and even fish on the lakes. The mountain is a lot less crowded than Big Bear or Mammoth, but the hills are just as good," Turner said. "It's like the Switzerland of California."
Turner has spent his fair share of weekends both camping and skiing throughout June Lake and said that the scenery is breathtaking, no matter the time of year.
"It's this big winding road with mountains on the left side and lakes on the right side. Depending on what time of year it is, it will either be super green with waterfalls down the mountains," Turner said. "In the fall all the trees are colorful and beautiful. Then in the winter it's completely white because there's so much snow there. It's very picturesque."
While June Lake is his favorite hidden gem to visit, Turner has been to countless others, naming Yosemite as his favorite place to camp, hands down.
The senior took a trip up there his freshman year of college and fell in love instantly. Between the views and the hiking trails, the park has become a go-to spot.
"There are a lot of hikes. My first time we hiked North Falls," Turner said. "But we were not prepared. It was warm during the day then at night it dropped to about 20, so we learned to pack layers."
"I love adventure. People, at least at Pepperdine, go above and beyond with the places they travel to and might miss out on things that are close by." said Turner when asked why he takes all of these trips, "In a state like California, you have the beach and the mountains all at your fingertips. I want to seize the opportunity to explore both of them, there's so much unchartered territory since it's such a big state."
Moving through the state, you'll find Malibu. A quiet beach town that's seen its tourist numbers skyrocket over the past few decades. Even Miley Cyrus coined a song after the sleepy town.
Within the picturesque 27 miles of beach and Santa Monica Mountain side city you'll find hidden gem locations.
One of the most popular hideaway spots comes in the form of a refurbished Airstream Trailer. Renting for $600 a night, the Airbnb has become an Instagram maven's dream location.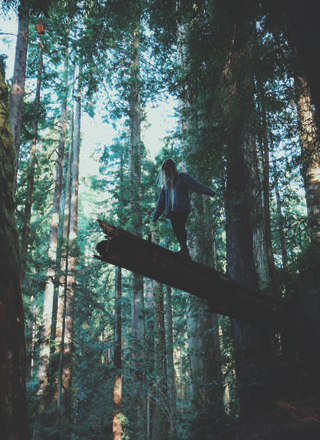 The getaway has been used as the background for countless photo shoots, including one starring none other than Taylor Swift. Just check out the locations' Instagram for all the scenic pictures. The cozy getaway sleeps two comfortably, a romantic location like few others.
The listing on Airbnb describes the Airstream as having been "redesigned into a large studio with three large frameless glass panels that slide open to a huge cantilevered deck with unrivaled views of the pristine Santa Monica mountains rolling down to the Pacific Ocean below."
A couple hours south of Malibu, just through Palm Desert, stands Salvation Mountain. Painted by Leonard Knight, the mountain shares a simple message, God is Love. Edmonson lists it as a must-see spot in Southern California.
"It's a very easy day trip to do, and it's so wild." Edmonson said, "You drive through inland, middle of nowhere desert, past all these shacks and buildings that have these psychedelic paintings on them. Then you end up in this wild area that's painted all over and covered in bible verses and art."
In the year 2000, The Folk-Art Society of America declared the mountain to be "a folk-art site worthy of preservation and protection." To this day it is a protected and breathtaking hidden gem within the desert of California.
Throughout the state of California, there are thousands of places to go. Travelers can surf, ski and stargaze all within the borders of one state. From top to bottom, then back down up again, California offers endless possibilities. For all budgets and levels of adventure, California is sure to have something, and somewhere, for everyone.
_______________
Follow the Pepperdine Graphic on Twitter: @PeppGraphic