Photos by Matt Benton
COACHELLA — It was three days of chaos and bass. When I was a freshman, my friend in her junior year and some of our pals from law school spent a weekend bouncing from one show to another in the desert fields of Coachella. We camped. We got the full experience. We hung out with several groups of strangers, only to lose them all in the fray. We danced for hours and sang every lyric we knew. I saw a woman take off her shirt while she sat on a man's shoulders. The whole weekend was a hurricane of screaming, dancing and laughter.
Throughout my time living in California, both in Fresno and here at Pepperdine, I've attended quite a few of these festivals. Besides Coachella, I've gone to FYF for years, attended Lollapalooza in Chile while studying abroad, and my family and I spend every third weekend of October at Neil Young's Bridge School Benefit in the Bay Area.
The culture, dangers and highs of music festivals are all elements of the experience with which I am very familiar. I have no issue with people gathering together to have a blast over music. Clearly, I've had a blast myself. However, I'm beginning to notice some nuances in the experience that always feel off. With that in mind, not forgetting that I still usually enjoy these events, I want to critically explore the relationship that my generation has with them.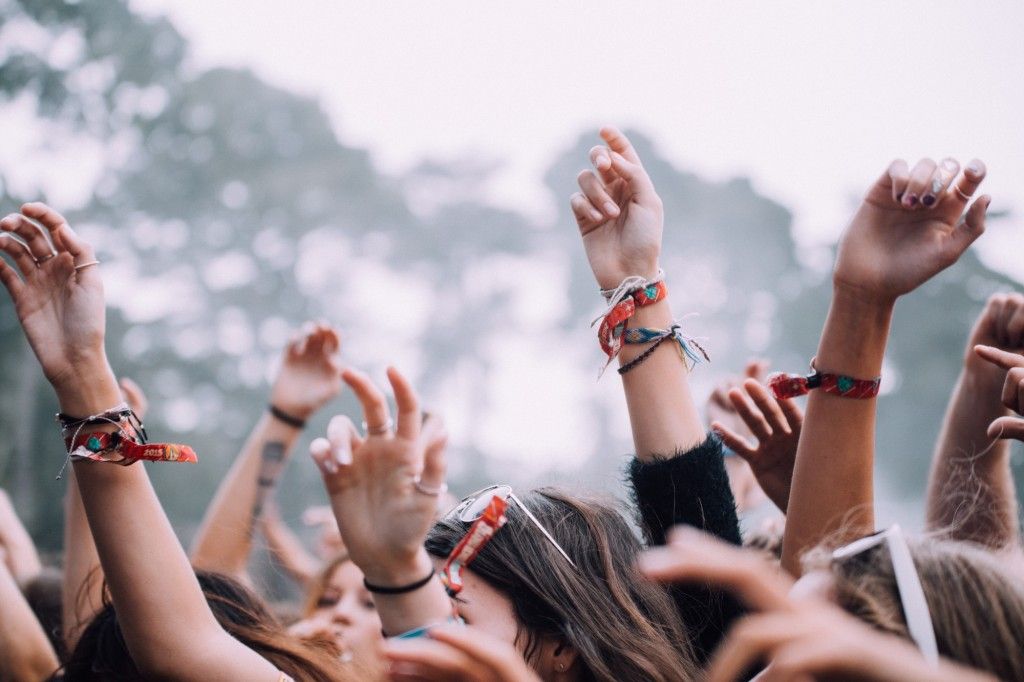 When My Perspective Changed
My newfound reflex to criticize even the most carefree of these events developed from the belief that, for my generation, consumerism has sort of "taken over" and perhaps holds a monopoly on the cultural tools available to construct personal identity. I began to consider this when thrifting became a trend: I was often spending a ton of money on clothes that were purposely made to look cheap. In the same way, I find music festivals slightly contradictory. How can something so artistically innovative, decorated and youthful be so commodified at the same time? The assertion that music festivals are ethically and ideologically defiant against consumerism—a rebellion they seem to profess—is false.
Festivals these days aren't some spontaneous demonstration of generational solidarity like I once wanted them to be. On the contrary, an executive capitalizing on our love of fun lays down millions of dollars a year to attract us, along with thousands of other Millennials, to these constructed theaters of music and play. In the end, these festivals are commodities themselves. One doesn't necessarily have to have a problem with any of this, but regardless, I think music festivals have possibly come to stand for the commodification of art in several negative ways while pretending to represent pure expression.
The Price of Feeling Free
These musings prompt me to comment on the prices of tickets and the money it takes to afford every aspect of these festivals (on which, by the way, a couple 20-somethings I know spend their entire yearly disposable incomes). I know inflation is a thing, but really, how can I feel OK with the decision to buy the ticket when it's more than $400? Don't get me wrong: From one perspective, that's a good price to see a bunch of awesome bands. And sure, the event itself may be worth it, despite the simultaneous experience of so many performing artists somewhat conflating the messages of the art itself. But seriously, $400? Cobain is turning in his grave.
We go to music festivals to listen to music and feel uninhibited. In this day and age, it seems those feelings come at a high price. We pay the bill to get out of life's traffic, away from its patchy saturations, and into the moment. But with sponsors like H&M and American Express, I can't fully feel like attendance suddenly excuses me from all the wheels of exorbitance that turn in everyday American life. Are we paying all this money for music alone or also to exist momentarily in a space that imagines itself to be outside of reality? I don't know. I'm not even sure where to look for an answer.
The Zeitgeist of the Millennials: Where Is It? In The Grilled Cheese Truck Line at Coachella?
Not to say that Woodstock is the eternal goal of what a music festival should be (two people died in the fray, for goodness' sake), but one thing at which it succeeded was capturing the anti-war zeitgeist of the '60s and, largely, the generational identity of '60s youth. I think a lot of us wish we had that. We wish our generation had something truly collective or that we didn't inherit such a vehemently bipartisan American identity.
In all my experiences with music festivals and endless concertgoing, I've never had a moment when I looked around and sensed complete generational cohesion or felt the "Millennial zeitgeist" upon us. We're all having a ton of fun, and that's great, but I believe there's so much more potential to the experience of music than fun or even personal catharsis. We have the chance to express and seek what the people of our generation have in common existentially. Increasing this understanding might aid us in also understanding what our generation means to the world.
With nostalgia for a period in American youth culture that, in reality, may never have existed, I miss what Baez, Dylan and Young were attempting to do for historical self-understanding. In all these festivals and concerts, I continue searching for music that tries to teach us about ourselves as American youth — music that tries to wrestle with our place in history and our lot in the world — but I keep coming up with more songs about sex, drugs, sadness and apathy.
Maybe that's who we are, and maybe that has to become OK with me. But then again, these thoughts aren't unique among my peers; many people with whom I've connected share my dissent. Perhaps self-understanding and unification, perhaps the music for which I search, looms on the horizon.
"I just never thought," I think as I lie drunk in the grass at Coachella, "that apathy might be what we're remembered for."
________
Follow Currents Magazine on Twitter: @PeppCurrents