Photos by Rhema Gabriela
Starting off their respective seasons were Pepperdine's tennis teams, with the men traveling into the City of Angels, while the women made their way east into the Lone Star State to get their first competition of the year.
Playing at USC, the men's tennis team got off to a rocky start, dropping their first two matches of the season. Playing against Tulane, the doubles portion of the team dropped two of their three matches, with the third being suspended with the Waves' Jack Van Slyke and Sidney Gabriel trailing 4-5. As for the singles, Tulane ran the show, winning all three completed matches.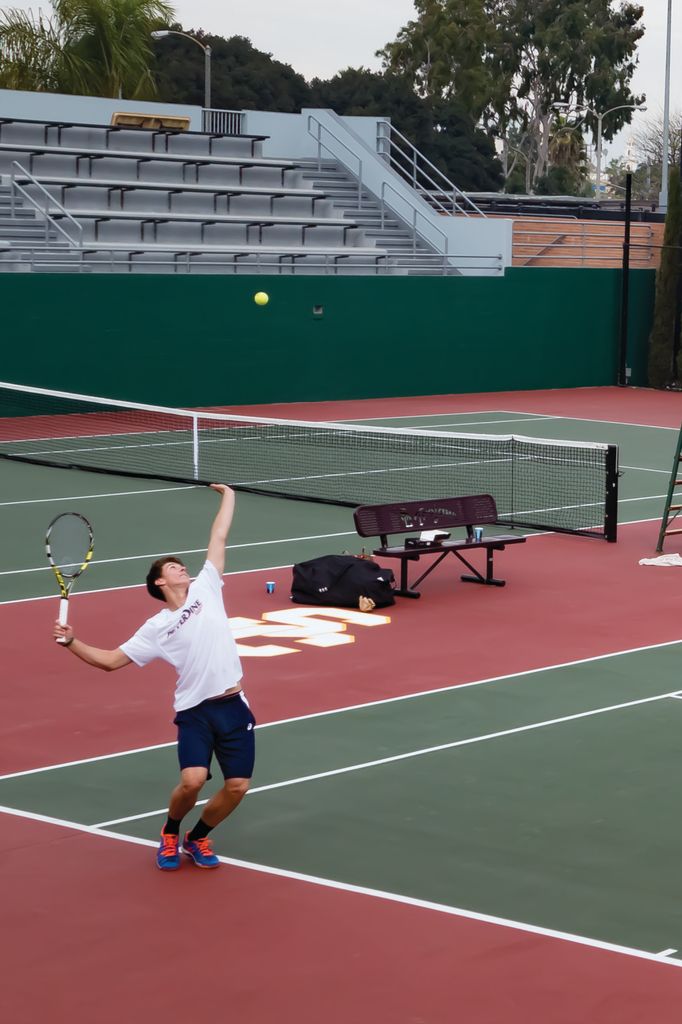 The next day the No. 33-ranked Waves took on UC Davis, but the result was more of the same. Beginning with doubles, Pepperdine lost two of three matches, with sophomores Pedro Iamachkine and Lautaro Pane coming away with the lone victory. Then in singles, the Waves split three of six matches with junior Stefan Menichella, Iamachkine and Pane all coming away with wins.
The women, on the other hand, made a better season debut. After faltering in a close 4-3 loss to Ohio State University to open up play, the Waves recollected themselves and put together a brilliant team effort against Houston, beating them 5-0. For the doubles, Apichaya Runglerdkriangkrai and freshman Luisa Stefani got things up and running, earning a hard-fought 7-5 victory. In singles the Waves dominated with Dizna Milovanovic and Luisa Stefani both collecting commanding wins. The Waves would come out of Texas with an even 1-1 record.
Next, the men's tennis team will be looking for their first win of the season as they take on their bitter rival Loyola Marymount on Feb. 5. The women will look to build upon their success in Texas as they take on USC on Jan. 29.
___________
Follow Steven Baer on Twitter: @StevenBaerJr