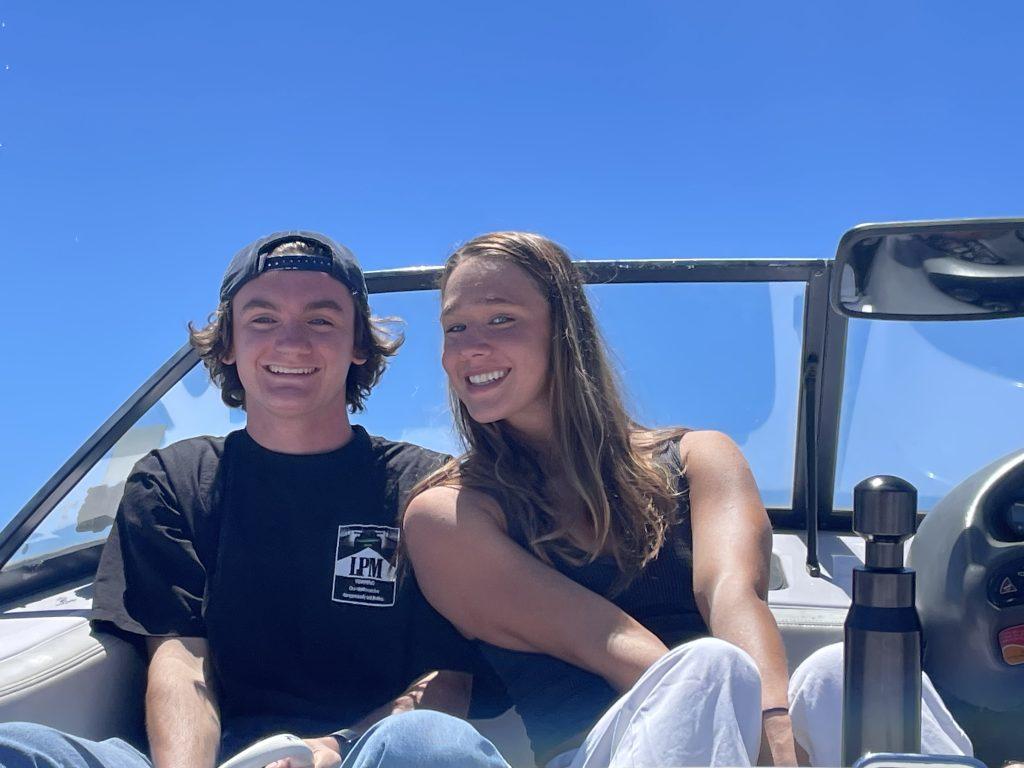 Pepperdine Women's Swim and Dive senior Tay Thomas became the fourth fastest woman in history to complete the True Width Swim of Lake Tahoe on July 30.
The marathon was a total of 12.3 miles, and Thomas finished with an unofficial time of 5:03.52, which is the fastest recorded time of 2023, according to Pepperdine Athletics.
"It felt like I was just swimming another race in the pool," Thomas said.
Even before completing the true width of Tahoe, Thomas already set her eyes on bigger goals. Approaching her senior campaign, Thomas said she seeks to complete the length of Lake Tahoe as the "last hoorah" of her decorated college career.
"I wanted to specifically do the 12 mile [race] to prepare for next summer when I do 21 miles which is the length of Tahoe," Thomas said.
Although she completed the race with an exceptional time, Thomas said this was never the initial goal.
"I just wanted to go out there and complete it and have fun doing it," Thomas said. "It's all about the process; time comes second in open water. It's just all about one stroke in front of the other."
During the race, Mick Maier, Thomas' best friend, was on the boat that followed Thomas throughout the swim. Having a background in long-distance training himself, Maier said he could take charge of Thomas' nutrition, physical maintenance and moral support.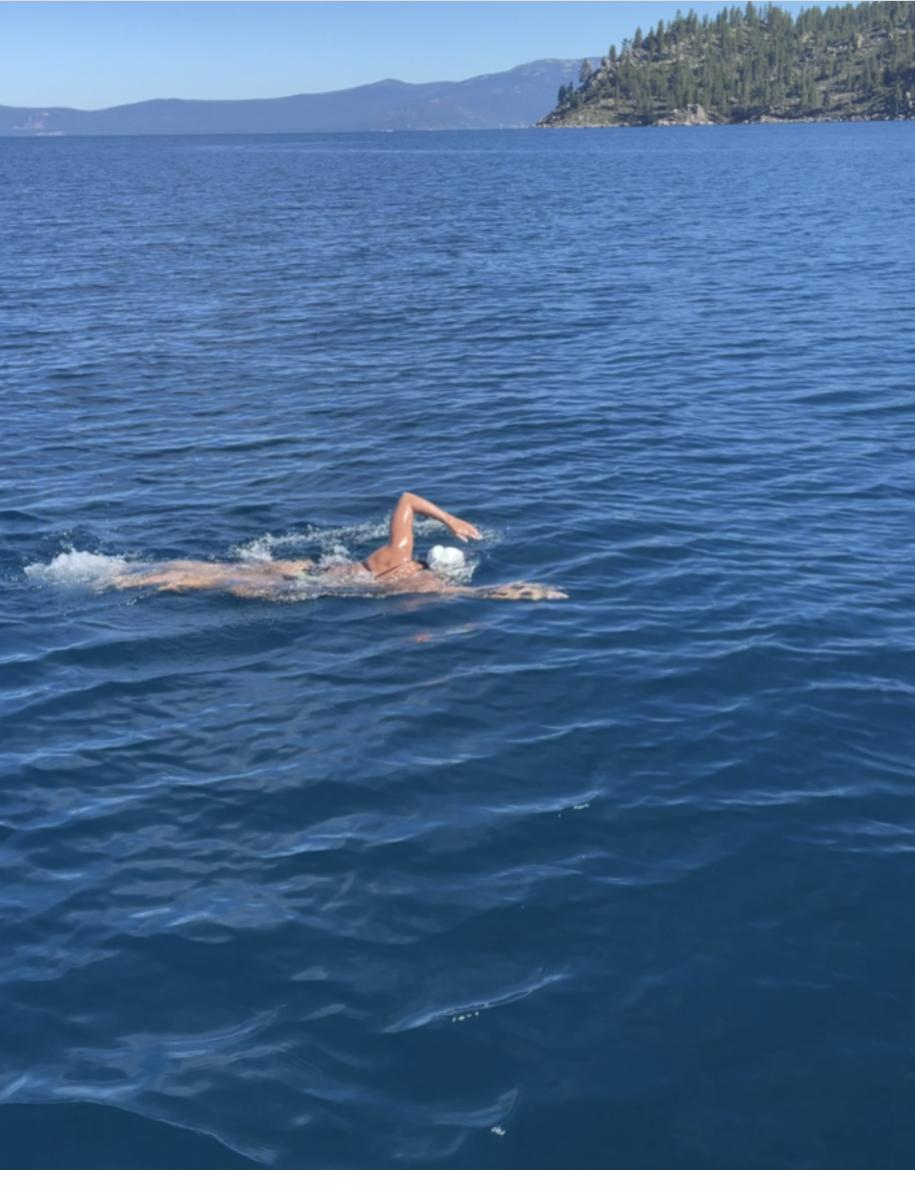 Maier said his main responsibility included staying on top of Thomas' feeding times, making sure that she was refueling for the marathon ahead. Maier further explained how Thomas started the race faster than expected, which is typical in long-distance sports.
"So, that first initial quarter to halfway pace is expected to be quick, but after that halfway point when they continue to hold that pace, it's not just energy anymore – but it is something she can do," Maier said.
Maier said Thomas is undoubtedly an incredible athlete, but she is truly an even better person.
"Everyone looks at her and knows she works hard because she's been able to complete this, but she works harder, whether it's swimming or just in life, than anyone I know," Maier said.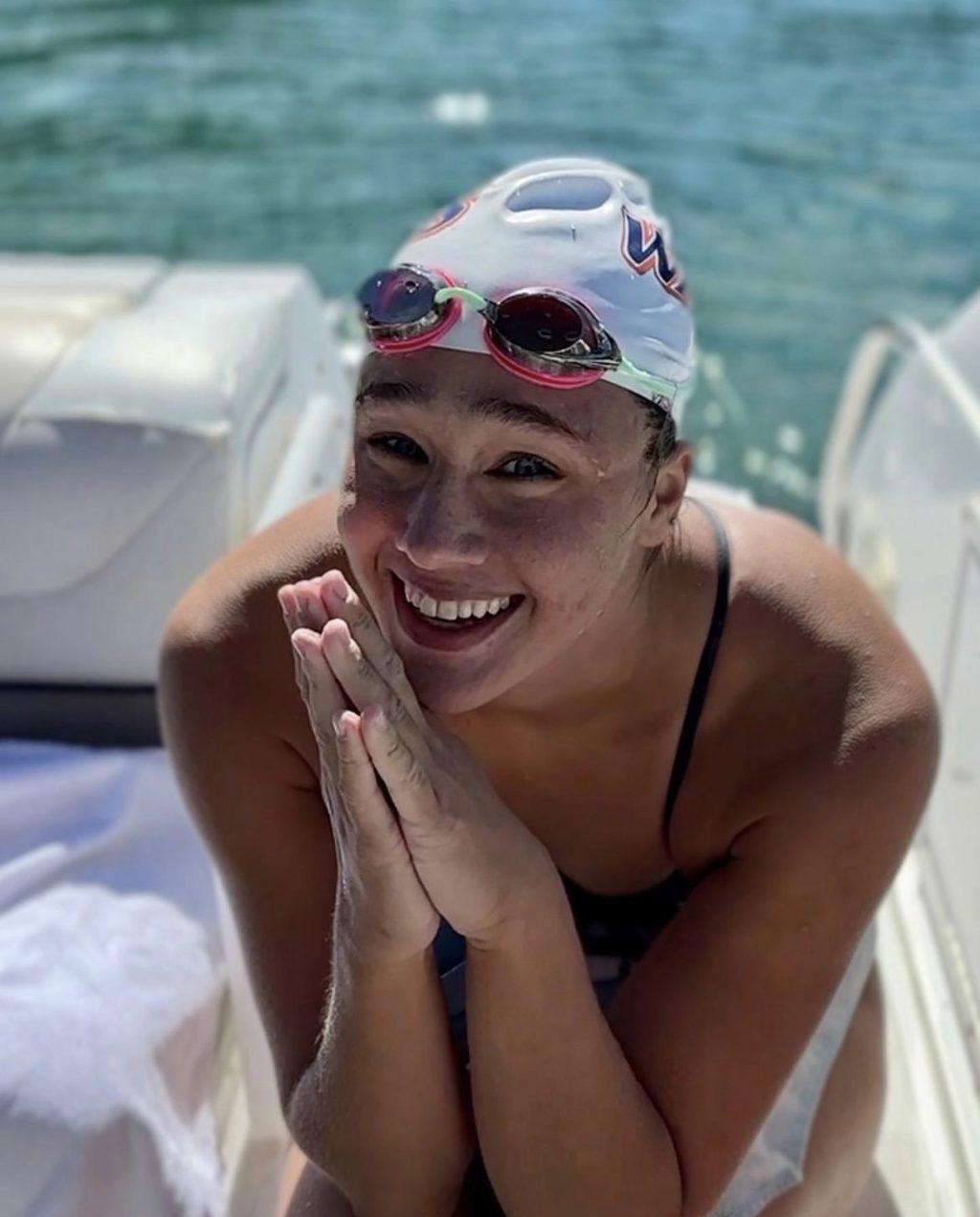 Through this race, those around Thomas not only highlighted her as a gifted athlete but an even more phenomenal individual. Laura Bastin, Thomas' mother, said she was proud of how her daughter's character and work ethic showed throughout this process.
"As far as training, it was all on her," Bastin said. "She wanted to do it, and whenever she puts her mind to something, she executes it."
Thomas has a relentless drive and work ethic that is built to achieve the extraordinary, so this performance was no surprise, Bastin said.
"Outside of being an athlete, she is a very humble, compassionate and caring person that puts heart into anything and everything," Bastin said. "She is always all-in."
Both Maier and Bastin said they were always confident in Thomas, stating how there was never a doubt in Thomas conquering any giant that comes her way.
Thomas said she attributes much of her success to Pepperdine — everyone from her professors to her teammates, celebrating her accomplishments yet pushing her to go above and beyond the standard.
"I definitely want to acknowledge my teammates and my coaches," Thomas said. "My coaches did such an amazing job of rolling with the punches, training me and supporting me. Ellie, Kristin and Dan never give up. They always want you to keep going, and I really admire that about them."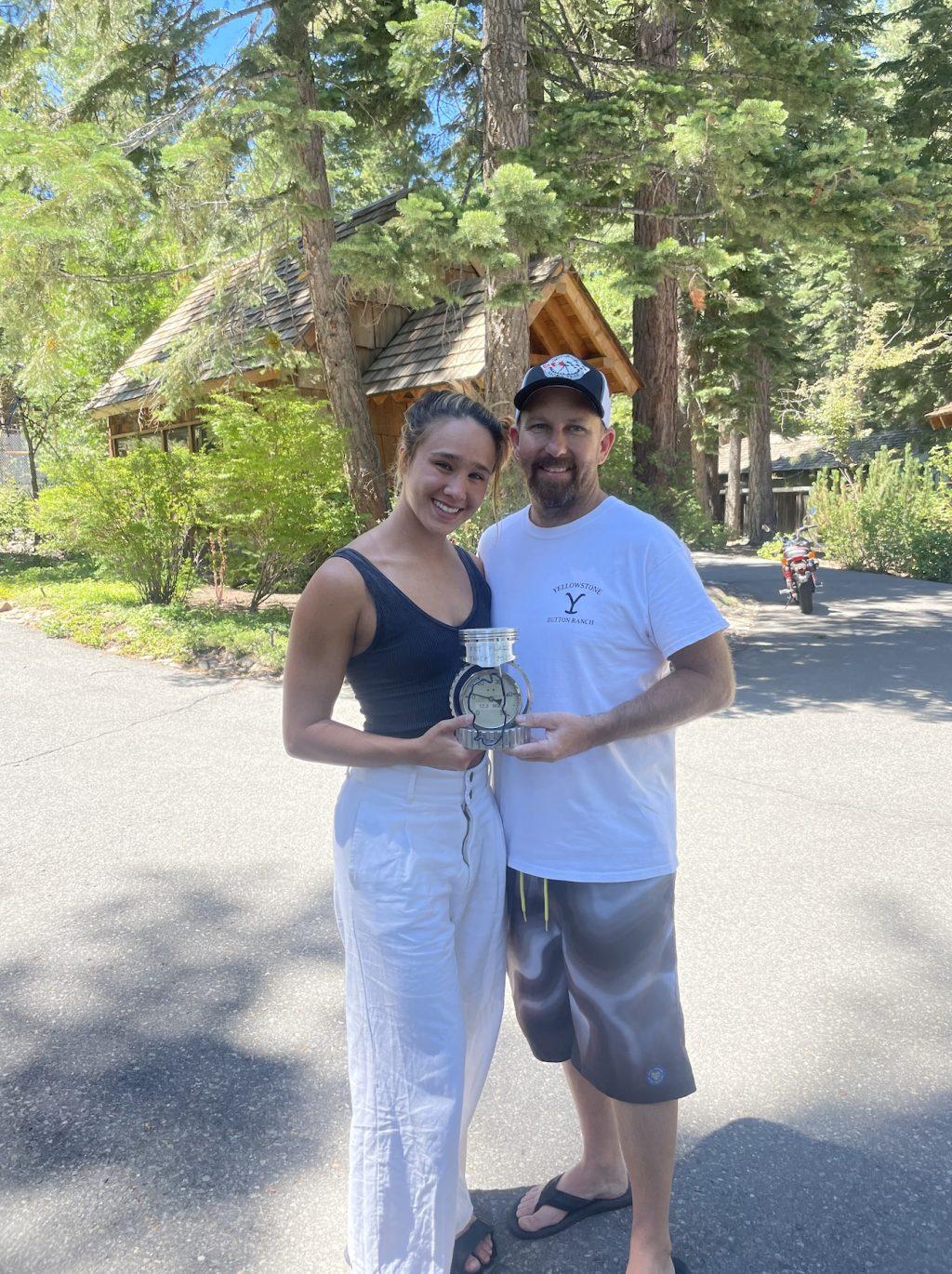 Pepperdine, a one-of-a-kind community, has allowed Tay Thomas, a one-of-a-kind athlete, to dream bigger than she could have ever imagined. Thomas has established her name in history as the most recent hero of Lake Tahoe, but there is even more to admire about her beyond the water.
"My teammates, those girls, motivate me everyday," Thomas said. "They're my huge support system and my family. Everyone's very supportive of all of my dreams and goals, but that's Pepperdine. It's a family."
_________
Follow the Graphic on Twitter @PeppGraphic
Contact Dylan Chai via email: dylan.chai@pepperdine.edu