Photos by Jennevieve Fong
On Saturday morning, Pepperdine students woke up to almost two feet of snow from Winter Storm Jonas outside of Pepperdine's Washington, D.C. campus.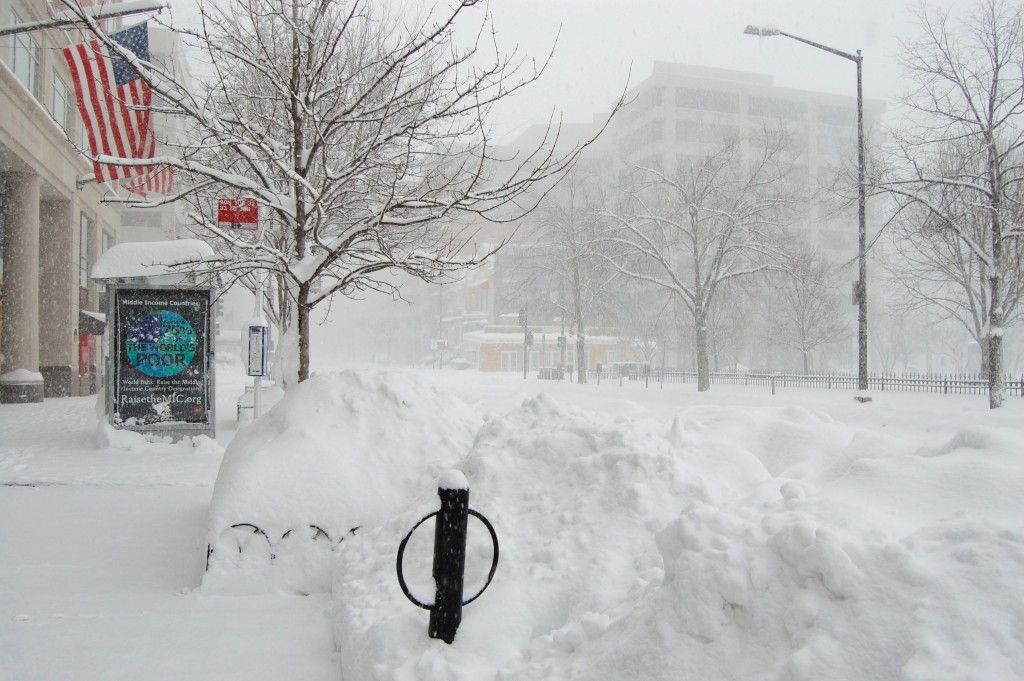 The city of Washington, D.C. declared a state of emergency for the weekend in addition to a weekend blizzard warning, according to the National Weather Service.
Since most local restaurants and businesses were closed due to weather conditions, many students, including junior Grace Abiera, spent their weekends indoors.
"I was curled up in my blanket with multiple cups of coffee reading a book called 'Game Change,'" Abiera said. "Since I'm normally busy with my internship and classes, it was really nice to relax and take time to enjoy a good book."
Some students, including junior Emma Tatem, come from colder areas and are accustomed to extreme winter conditions.
"Usually, storms like these tend to be overestimated in this area," Tatem said. "I did not expect this much snow at all! It is crazy how much there actually was!"
Other students in the program are experiencing their first "real" winter, including sophomore Roxanne Rogers.
"I am a California native," Rogers said. "This is unlike any winter I had ever experienced before. It is all part of the Washington, D.C. experience."
Washington, D.C. Program Director Brian Swarts and Program Coordinator Harper Matthews have created an emergency plan for the biggest storm since the Knickerbocker Blizzard in 1922.
"Since the blizzard was predicted to be one of the largest storms to hit the D.C. area in the last 90 years, Brian and I had an emergency plan in place to ensure the safety of our students," Matthews said. "Emails and text messages with details about the storm timeline, city closures and emergency warnings from the mayor of D.C. were sent out to ensure that our students were aware of the severity of the storm."
In an email to the program's students, Swarts advised the students to travel by foot and train if they were traveling within the city and to stock up on emergency supplies of food and water.
Many Washington, D.C. residents and students, including sophomore Chandler Smith, visited local grocery stores to prepare for the storm.
"People were desperately trying to get everything they could possibly need for the next 72 hours," Smith said. "It was so crazy that at one point they made us line up outside the store for people to clear out. Checking out took at least half an hour, even with all 20 registers open."
As a safety precaution, on-site support was available during the storm to handle any emergencies.
"In addition, our weekend security guards and our building maintenance manager were provided housing on-campus for the weekend to ensure their safety during the storm and their ability to respond to any emergency needs of our students or the building," Matthews said.
__________
Follow the Graphic on Twitter: @PeppGraphic