Photos by Julia Naman
Casey's Cupcakes began in the kitchen of a hotel in Riverside, California more than seven years ago. Since then, founder Casey Brown (formerly Reinhardt) has competed on, and subsequently won "Cupcake Wars," opened several more locations and started a family.
The first Casey's Cupcakes opened in 2009 — during Brown's junior year at Pepperdine — at the historic Mission Inn Hotel & Spa in Riverside, California, which is still owned by Brown's parents. "I asked my parents if I could open my dream, and they said, 'Yes, go ahead,'" Brown said. "I actually used the main kitchen from the hotel, when I started out, to bake cupcakes at night."
Brown graduated Pepperdine with a Psychology degree in 2010, and has continued growing her business. Casey's Cupcakes now includes five locations across Southern California, the newest of which opened about a year and a half ago in Huntington Beach. Since that store's opening, Brown said the business's focus has been expanding the product line and perfecting each location.
In 2011, Brown won "Cupcake Wars," a reality baking competition on The Food Network. "[Being on 'Cupcake Wars'] was such a great experience, and really put me and my business on the map," she said.
Casey's Cupcakes opened its second location before the episode aired. "It's been a fun little ride," she said.
Brown shared that most of her baking skills come from her great-grandmother, who taught her how to bake at age 3. "Most of my recipes are from [her], so it really feels like it was meant to be."
Lately, both Casey's Cupcakes and Brown's family have been undergoing transition — the business is expanding its product line to include "ice cream, sugar cookies, macaroons, cake pops and candy," and Brown and her husband recently welcomed their first child, a baby girl in August.
"My favorite accomplishment up until seven weeks ago was creating Casey's Cupcakes, and that was a huge deal. But my greatest accomplishment now is being a mom. My life is just so incredible right now," Brown said. "I have the most beautiful baby girl, I have the most incredible husband, my business is awesome. I'm really blessed; I thank God for such a beautiful life. I got to become an entrepreneur and I get to be creative [through Casey's Cupcakes]."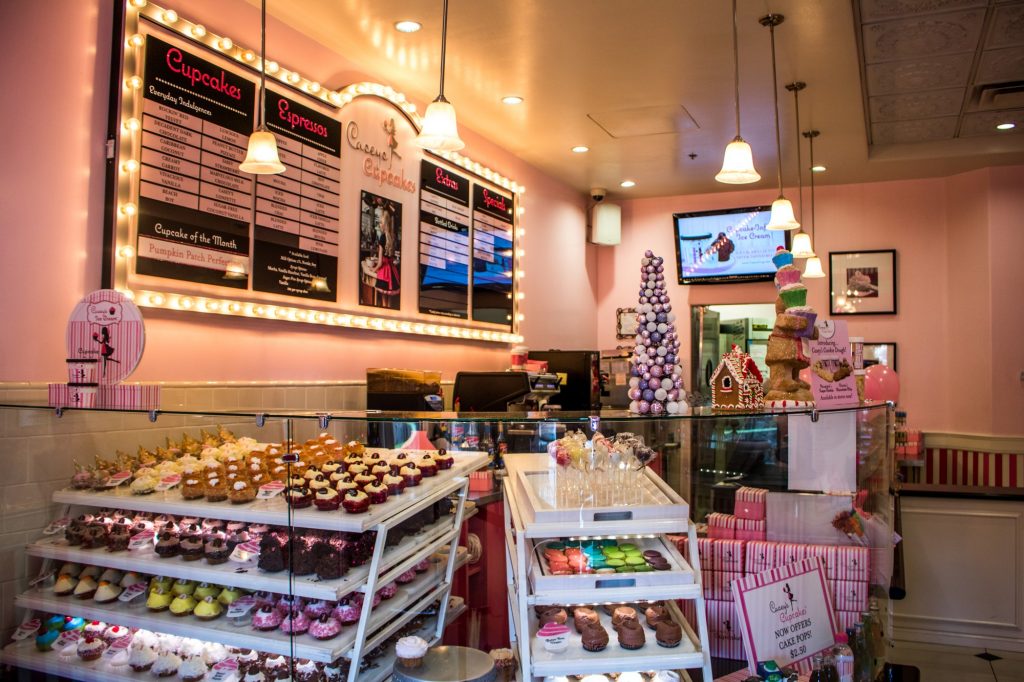 In light of all she's accomplished, Brown's advice to students and aspiring entrepreneurs is simple: don't give up, and don't be afraid. "There [are] a lot of challenges about owning your own business and starting a company," Brown said. "Fear controls a lot of people and stops people from pursuing their dreams. My mom and my dad were both so encouraging with me and told me to go for it and take advantage of my amazing life, and [to not] be afraid."
Brown summed up success as loving one's work and immersing oneself in it. "I really enjoy going to work every single day and experimenting with different flavors and decoration, traveling and being inspired by different flavors and seasons," she said. "To me, that's what success is. Waking up every day and wanting to go for it."
______________________
Follow Rachal Marquez on Twitter: @rachalmarquez23