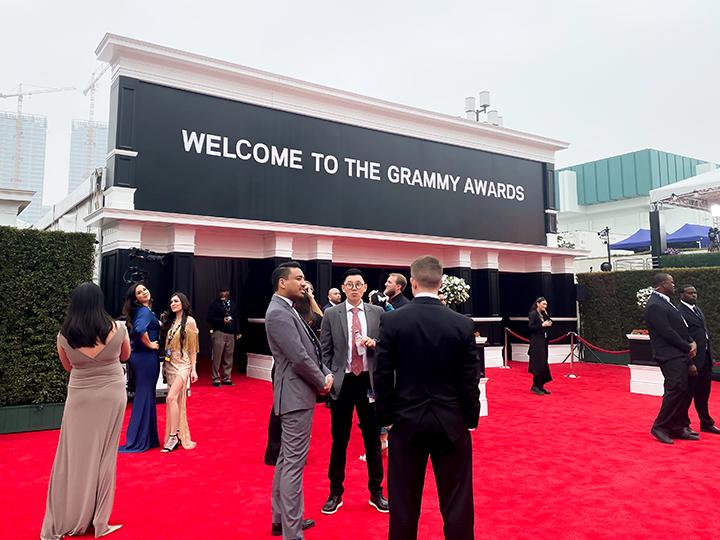 People crowd outside of the entrance to the Red Carpet at the 62nd Annual Grammy Awards. Photo by Caroline Sharpless
With the Grammys this past weekend and the Oscars right around the corner, award show season is in full swing. Located so close to Los Angeles, Pepperdine students have an advantage when it comes to working for these high-profile events.
Senior graphic design intern Jessica Ziech said working for the Recording Academy— who puts on the Grammy Awards — was an eye-opening experience.
"I didn't realize how much preparation went into it," Ziech said. "They've been working on it for months and months."
Ziech said putting together the Grammy Awards was an extensive process.
While Ziech did not attend the Grammy Awards, she worked in the weeks leading up to it, mostly putting together social media graphics. She said that as data like nominee lists or performers were announced, the team had to be ready to put up rapid updates. Information regarding who actually wins the awards is kept a secret, Ziech added.
"I always wondered if they knew ahead of time, and they really don't," Ziech said. "I had to make graphics for every possible winner."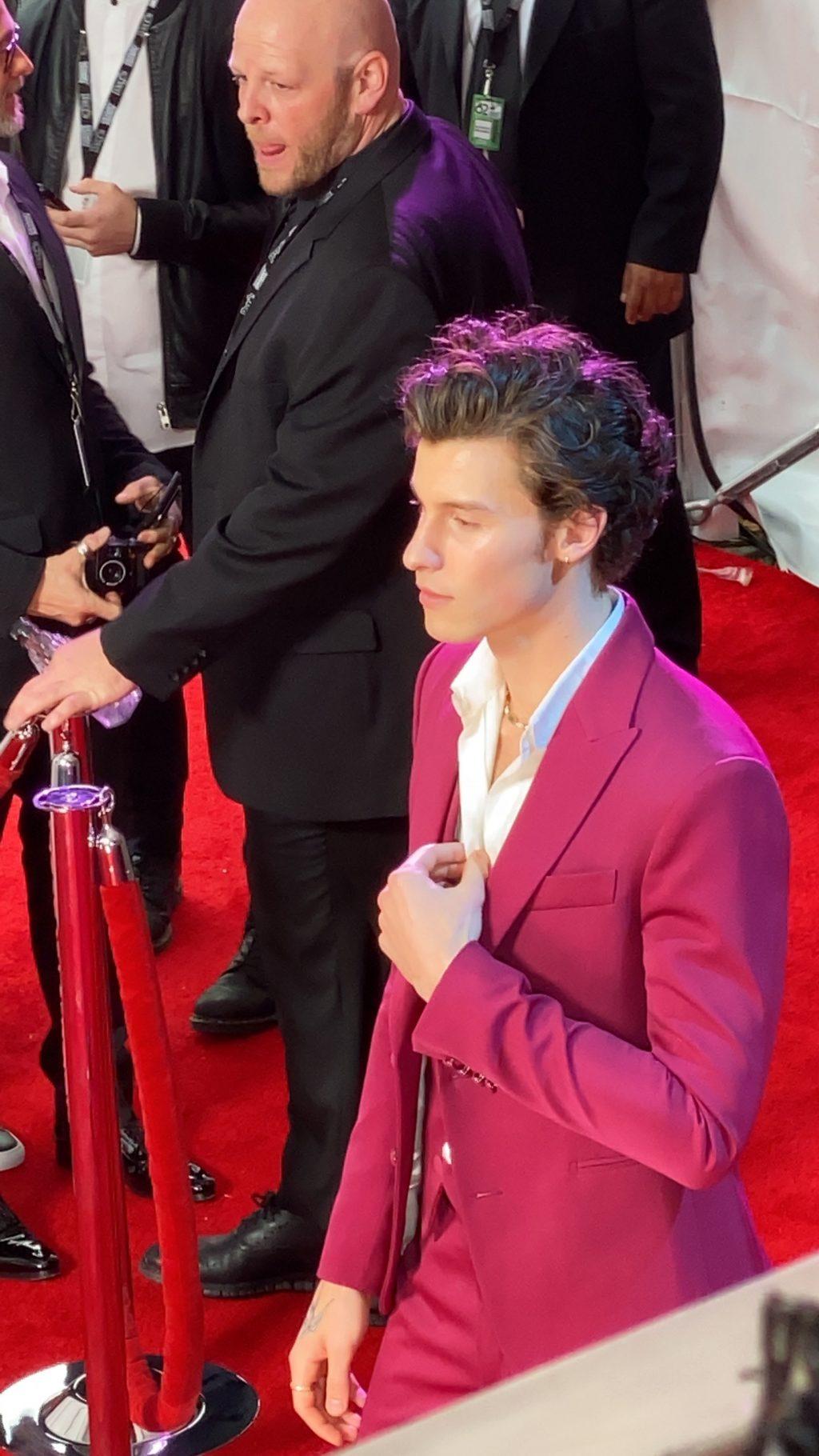 Ziech also expounded on why she decided to work for the Recording Academy.
"I worked at an agency, and I wanted to see what graphic design looks like outside of an advertising agency and more in the music environment," Ziech said.
Nearing graduation, she said she is unsure if her internship will lead to a full-time job but would definitely recommend the experience.
Some Pepperdine students have had the opportunity to work onsite during these distinguished events. Junior Rachel Higgins shared that while she did not work the Grammys, she has worked at some of the other top award shows.
"I worked at the Oscars during my freshman year," Higgins said. "I was working with the event planning company called Sequoia, and we were working for the after-party called The Governor's Ball. I did the exact same thing at the Emmys last year. I got to see the 'Game of Thrones' cast and Jimmy Fallon, who are some of my favorite celebrities."
Higgins said obtaining tickets to television shows is much more accessible than students might think.
"I wanted to go to the Grammys this year, and I applied for tickets online, but something came up, and I wasn't able to go," Higgins said. "I gave my tickets to one of my friends, and she asked me how much it cost so she could pay me back. I told her I got it for free, and she was pretty shocked."
While Higgins secured her tickets online, junior Alessandra Grabowski said she was able to attend the Grammy Awards because of a family connection.
"I got the tickets through a family friend," Grabowski said. "I do not attend many concerts, so it was amazing to see several performances from top artists within one night. It was very organized and systematic, which made the event very enjoyable to be a part of and to watch."
Sometimes fans speculate if the celebrities they love will live up to their expectations in person.
"I interacted with a couple of celebrities, and they didn't treat me any differently," Higgins said. "Some of them seemed overwhelmed with the event, but they also didn't seem to take it out on any of the workers."
Occasionally, attending these events helps students realize they have an interest in working in the Hollywood scene. Other times, it shows them the opposite.
"It was a good experience, but it actually showed me that I wouldn't want to go into that industry," Higgins said. "I just don't want that career path."
_________________
Email Nicole Witt: nicole.witt@pepperdine.edu