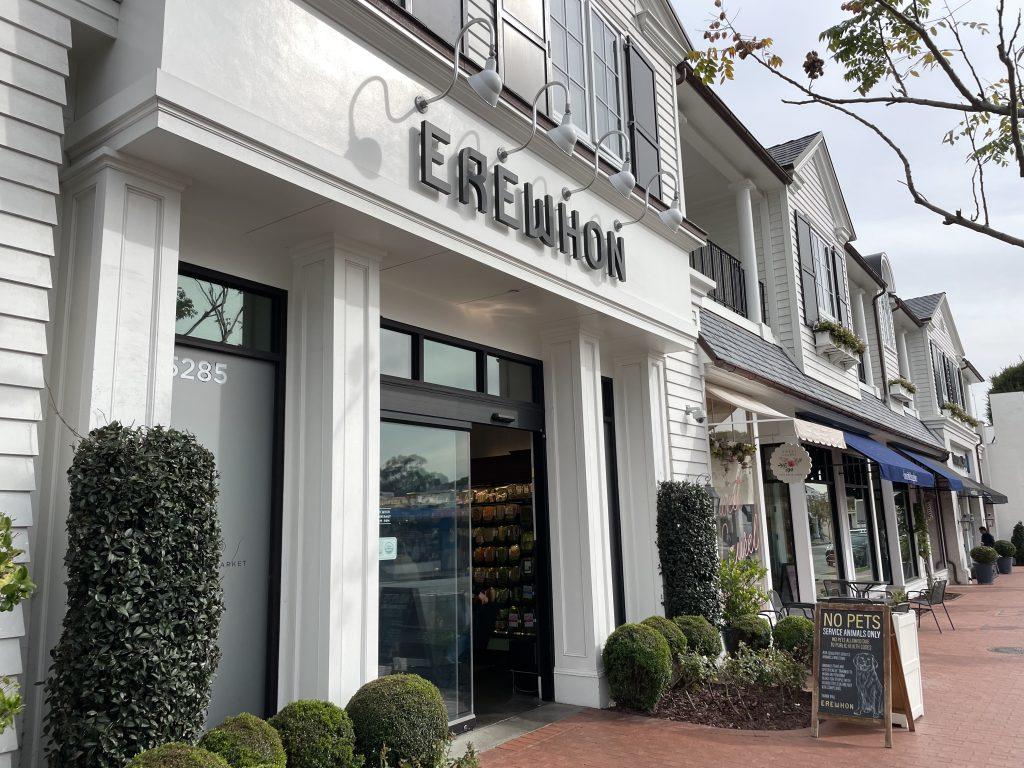 Nestled in Palisades Village, Erewhon's main entrance beckons customers into the store through its clean and aesthetic appearance. Erewhon's Pacific Palisades location officially opened in June 2019. The popular grocery store has other locations in Calabasas and Santa Monica. Photos by Lauren Goldblum
Teeming with colorful vegetables, a superfood-packed tonic bar and carefully curated product displays, Erewhon Market perfectly encapsulates the trending L.A. healthy lifestyle. With eight locations throughout the L.A. area and a passion for holistic wellness, Erewhon is emerging as a luxury grocery store that provides both locally sourced products and a commitment to health and nutrition, according to the store's website.
Junior Marla Steel said she is a frequent customer of Erewhon and was first drawn to the store's clean — limited and non-processed — and simple ingredients as well as its aesthetic and pleasing presentation. Steel said many of Erewhon's products are exclusive to the company and can't be found at other grocery stores.
"You just feel good about what's going into your body [and] people are excited about food, which is kind of like a different dynamic I feel like that you don't really get in a grocery store, let alone in society today," Steel said.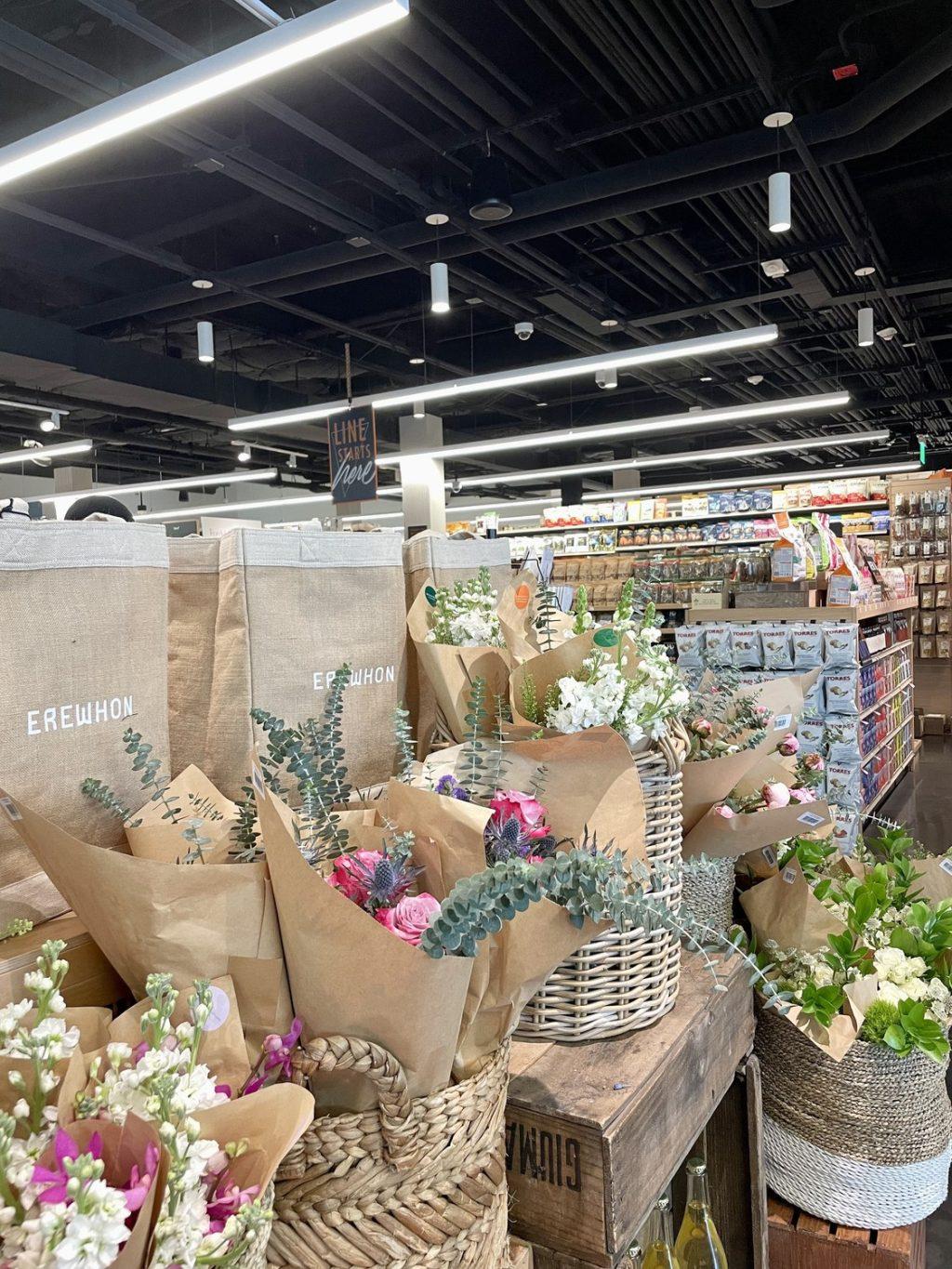 Although Erewhon is quickly expanding throughout the L.A. area, couple Michio and Eveline were the original founders of the brand and instilled their passion for health and natural organic food into their business, according to the Erewhon website. To this day, Erewhon strives to uphold and promote these original values for its customers.
While many locals enjoy their weekly grocery runs at the upscale market, others said they are hesitant to splurge on Erewhon's exorbitant prices. The fully organic store is known for its large variety of unique supplements such as sea moss gel, raw hemp honey and plant-based sushi. While the shelves at Erewhon reveal themselves to be a treasure chest for those invested in a healthy and organic lifestyle, students said they question whether this is realistic for those on a budget.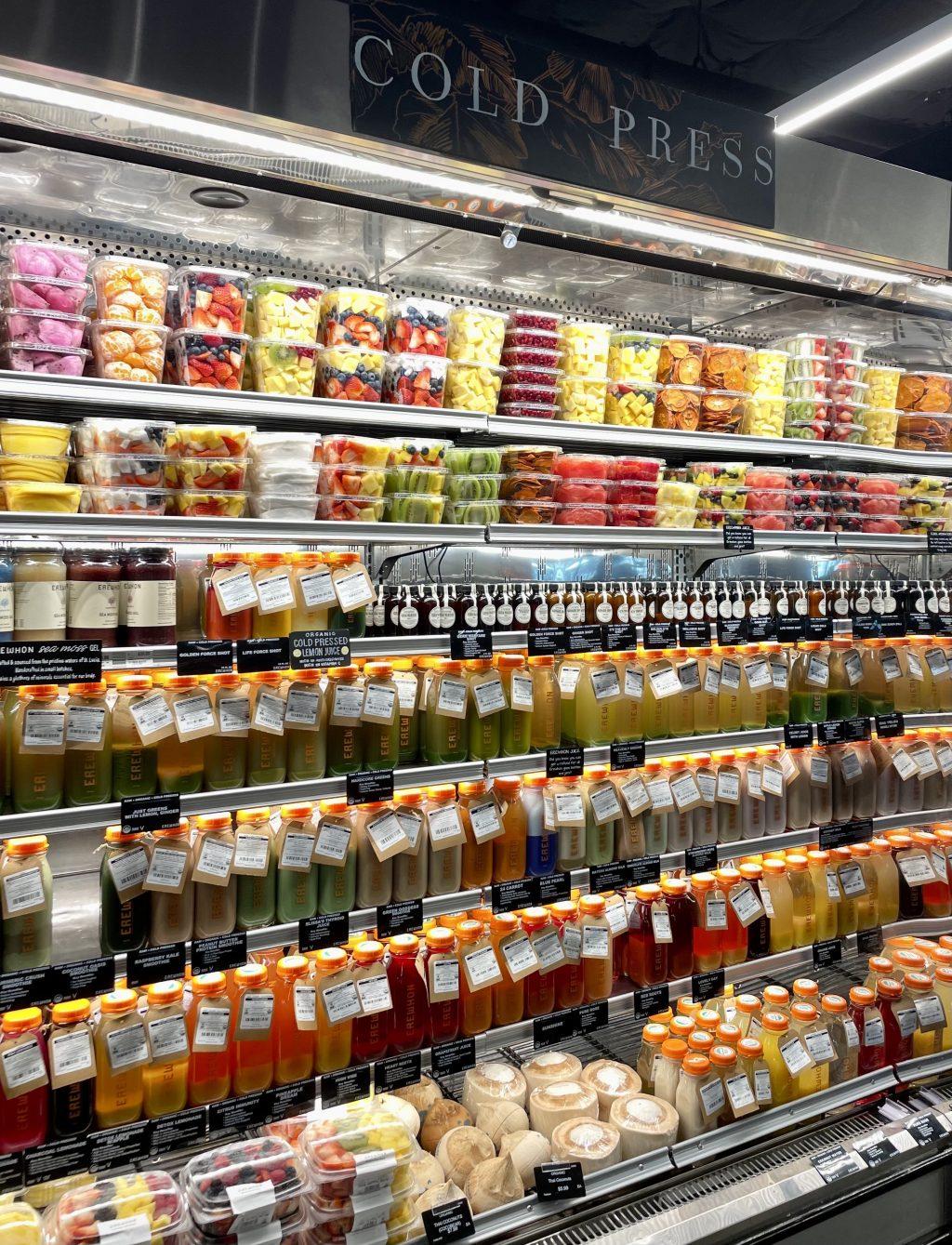 While Steel strongly advocates for Erewhon's low-processed nutritional labels, she also values their dedication to maintaining strong, small-business morals.
Senior Eva Toler acknowledges the diversity of Erewhon's product selection, yet isn't fully convinced that the store can compete with more affordable and simple options such as Trader Joe's.
"The store itself is very aesthetically pleasing but everything in there is incredibly overpriced," Toler said.
While Toler said she has tried some of Erewhon's unique offerings, such as their dragonfruit, they just don't live up to Erewhon's high standards. She said she is content with purchasing fruit and other staples from traditional markets. However, Steel frequently takes advantage of the store's hot bar and handcrafted beverages at the tonic bar. Some of her favorite products she recommends include the buffalo cauliflower, Japanese sweet potato and activated coffee with collagen.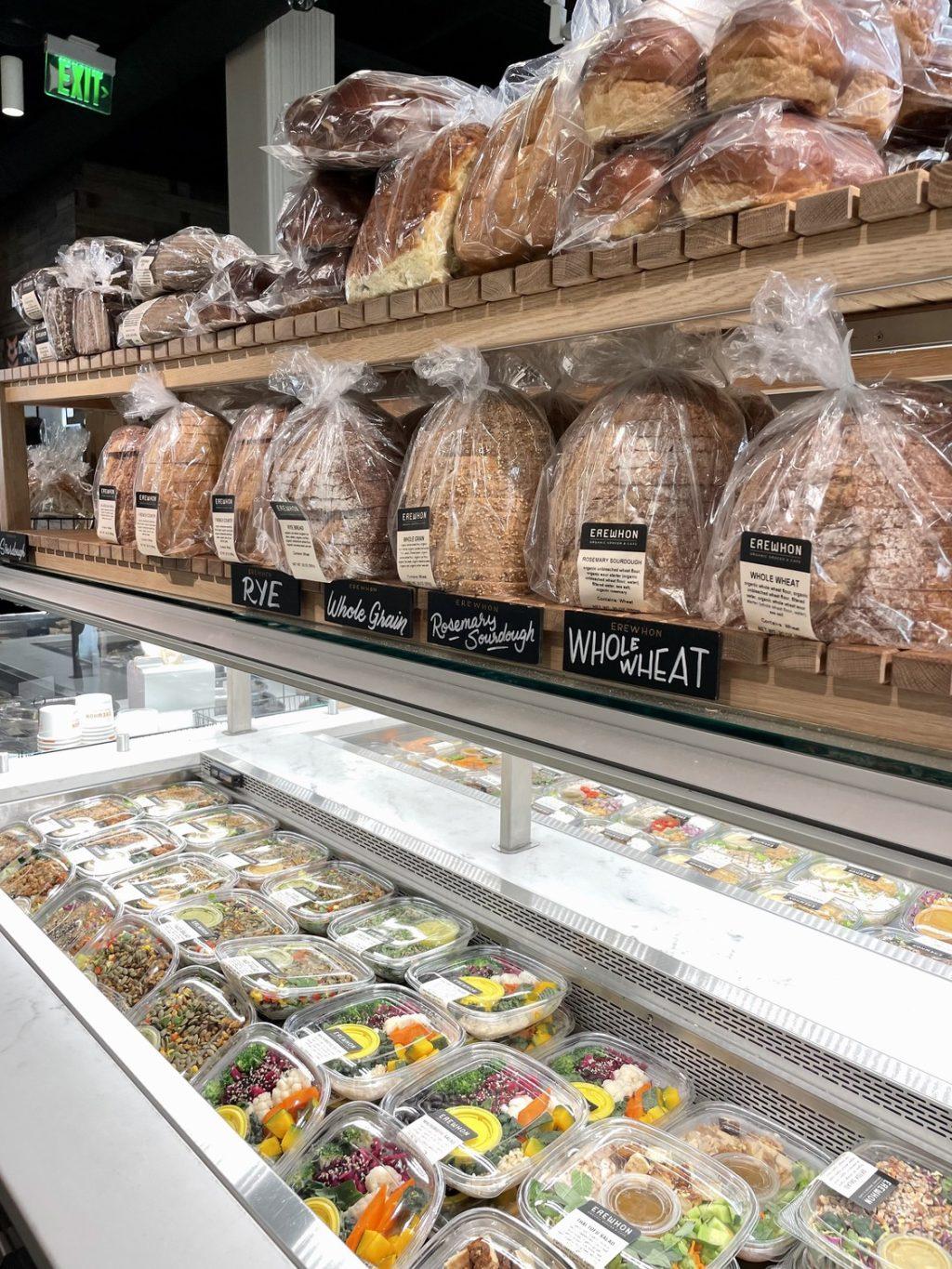 Taking into account specific dietary needs, Steel said Erewhon was helpful when moving to Pepperdine by providing her with easy access to foods that fit into her diet. Erewhon thrives as a company that not only provides customers with easy ways to stay healthy but also the ability to enjoy food at the same time, according to its website.
"Something I prioritize over everything, and I feel really lucky to be able to prioritize this, is making my body feel the best that it can and that comes through nutrition and exercise. Erewhon makes that really easy with their nutritious food," Steel said.
Toler believes Erewhon could implement new techniques to cater to a larger array of customers — particularly college students.
"What would compel me more to go would be if they had a little bit of a larger selection of name-brand items I know I like," Toler said.
Some of her suggestions included reducing their prices, promoting more frequent sales, having a wider selection of generic brands, decreasing the $200 annual membership fee and offering brand collaborations with more college-friendly companies.
Toler said she often has a difficult time shopping at Erewhon as they don't carry a lot of the traditional products that are found at Ralphs or Pavillions. Additionally, many typical pantry items such as chocolate chips and peanut butter are significantly more expensive due to being sold in glass mason jars. She said she disagrees with Erewhon's decision to prioritize presentation over affordability.
Steel said her number one tip to shopping at Erewhon is buying fresh produce and meat to cook food at home and save money on meals out at restaurants during the week. Many of Erewhon's meals can be recreated using copycat recipes online, such as their popular Kale and White Bean Salad, to avoid the expensive hot bar meals.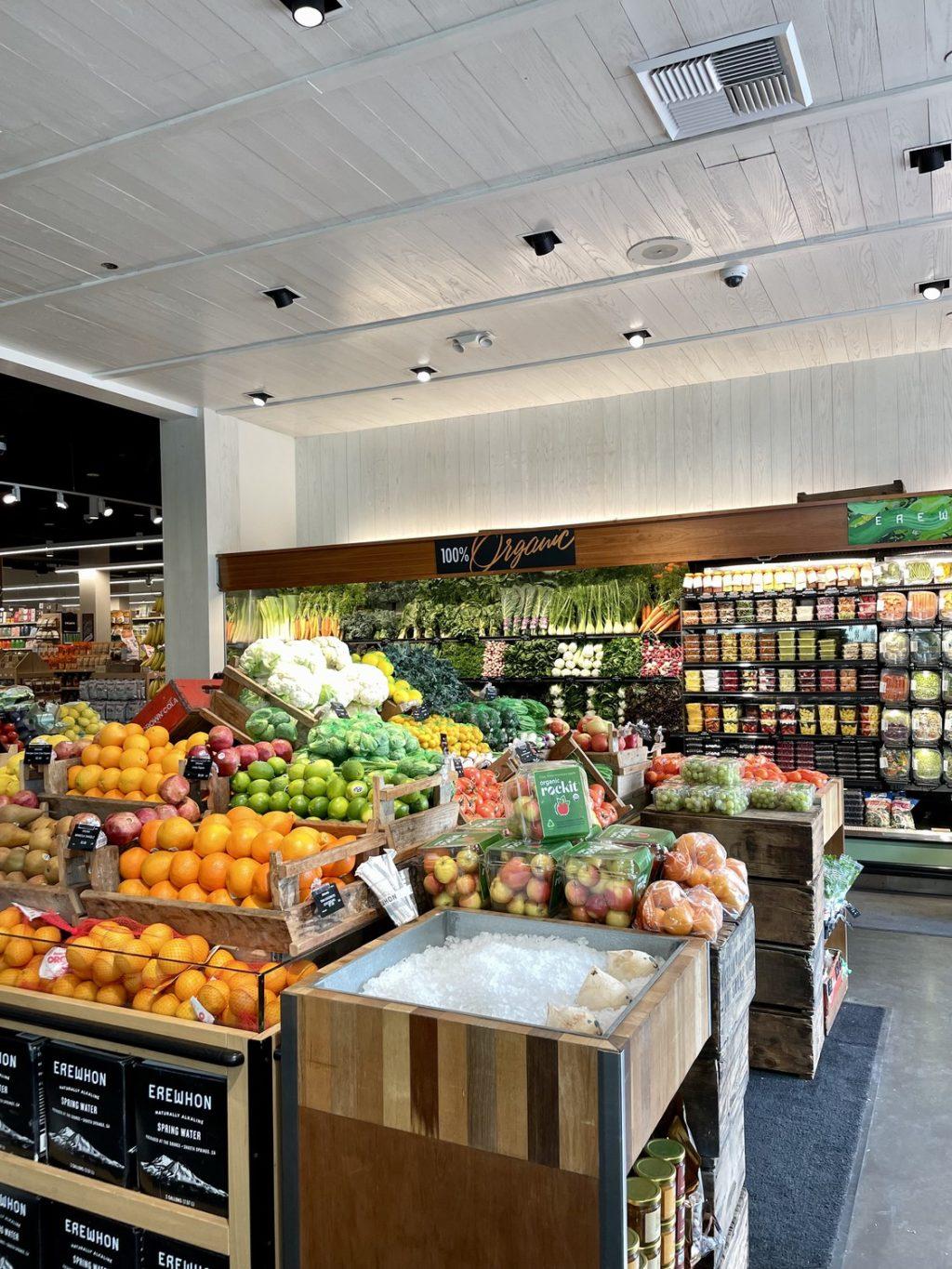 To further cut costs, Steel said she enjoys Erewhon's membership when buying drinks at the tonic bar and frequent sample products with the purchase of hot bar meals. When guests join Erewhon's membership they receive points for their money spent and gain access to exclusive brand deals for companies such as Alo Yoga, Orange Theory Fitness and more, according to the store's website.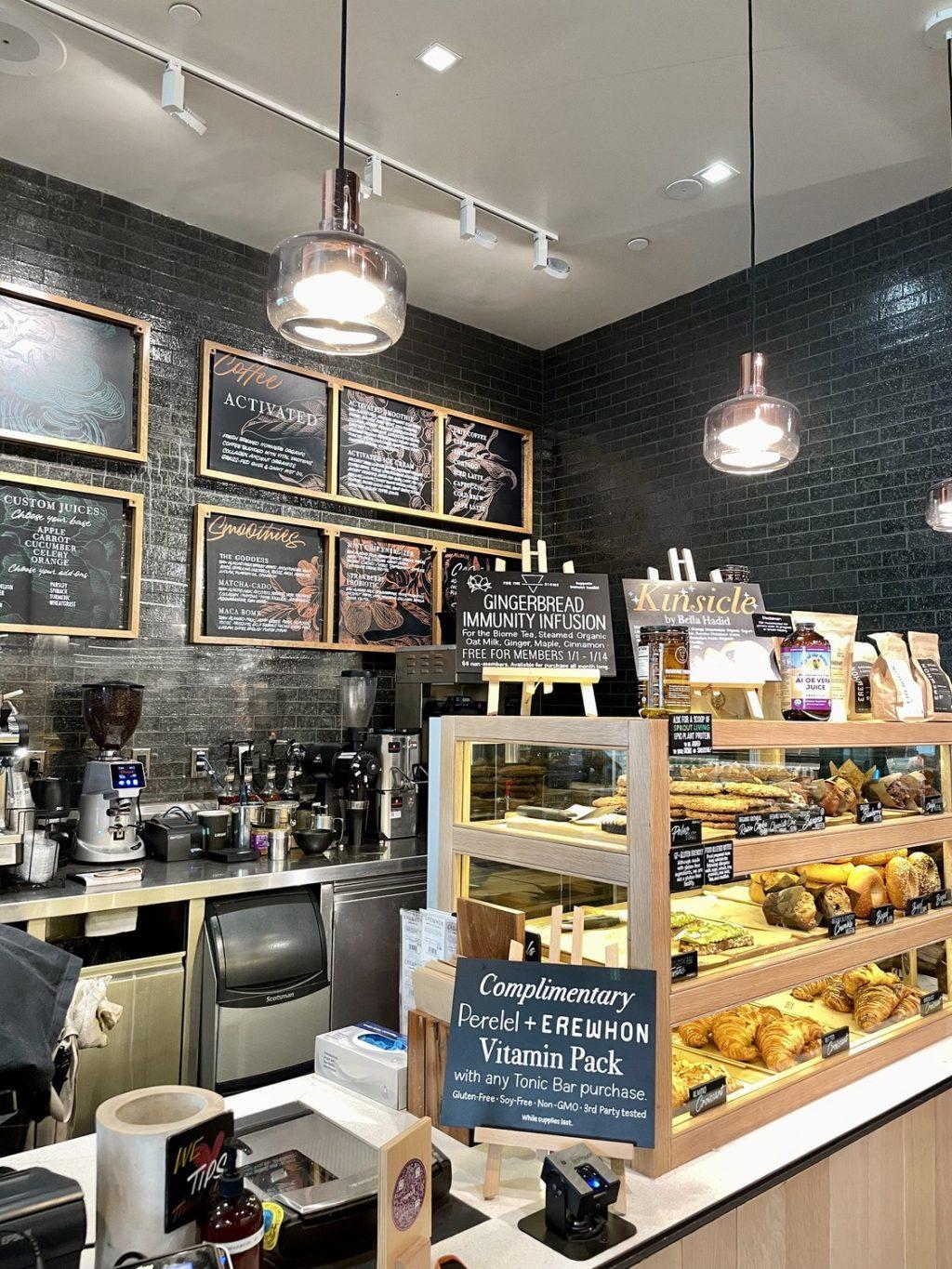 Toler admires that the store offers a membership program but said the investment is too steep. Additionally, she questioned the reality of whether the Erewhon brand would be successful enough to flourish in cities outside of L.A. Many people in Southern California strongly value things such as health, wellness and mindful living, which Erewhon supports, Toler said.
"A lot of people just in general don't have that much money to spend on groceries," Toler said.
What began as a simple passion for health has transformed into a cultural sensation seeking to provide top-quality products. While Steel believes that Erewhon prides itself on its highly educated staff, wholesome food and ability to unite a community of like-minded health enthusiasts, the accessibility of these benefits may not be suited to reach every individual.
By lowering prices as well as offering more discounts and promotions, students said they are confident Erewhon would be able to maintain its commitment to local organic product sourcing while diversifying its customer following.
___________________
Follow the Graphic on Twitter: @PeppGraphic
Contact Lauren Goldblum via Twitter: @Laurengoldblum1 or email: lauren.goldblum@pepperdine.edu