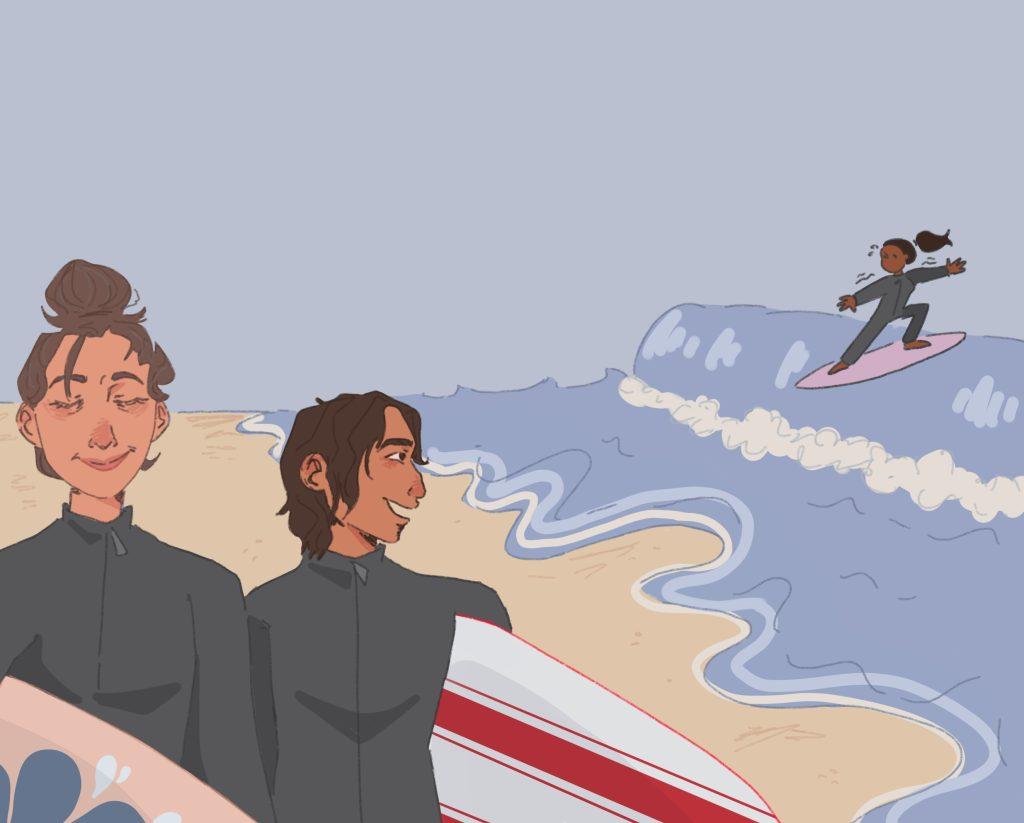 When entering Malibu, a sign on the side of the road reads, "21 Miles of Scenic Beauty." As you venture closer to the coast, surfers spread across the beaches lying along the Pacific Coast Highway, displaying the integral surf culture in Malibu.However, students have expressed mixed feelings about whether or not this surfing culture is truly immersed in Pepperdine's community.
As a captain of the surf team who said he caught his first wave at age 11, it comes as no surprise that surfing was a huge factor in where senior Jake Vandenburg, from San Clemente, California, went to college.
"Surfing is definitely one of the perks of living in Malibu," Vandenburg said. "But the surfing culture at Pepperdine in my opinion is very small and almost non-existent. You would think a bunch of people at school in Malibu would surf or at least know stuff about surfing, but that's not the case."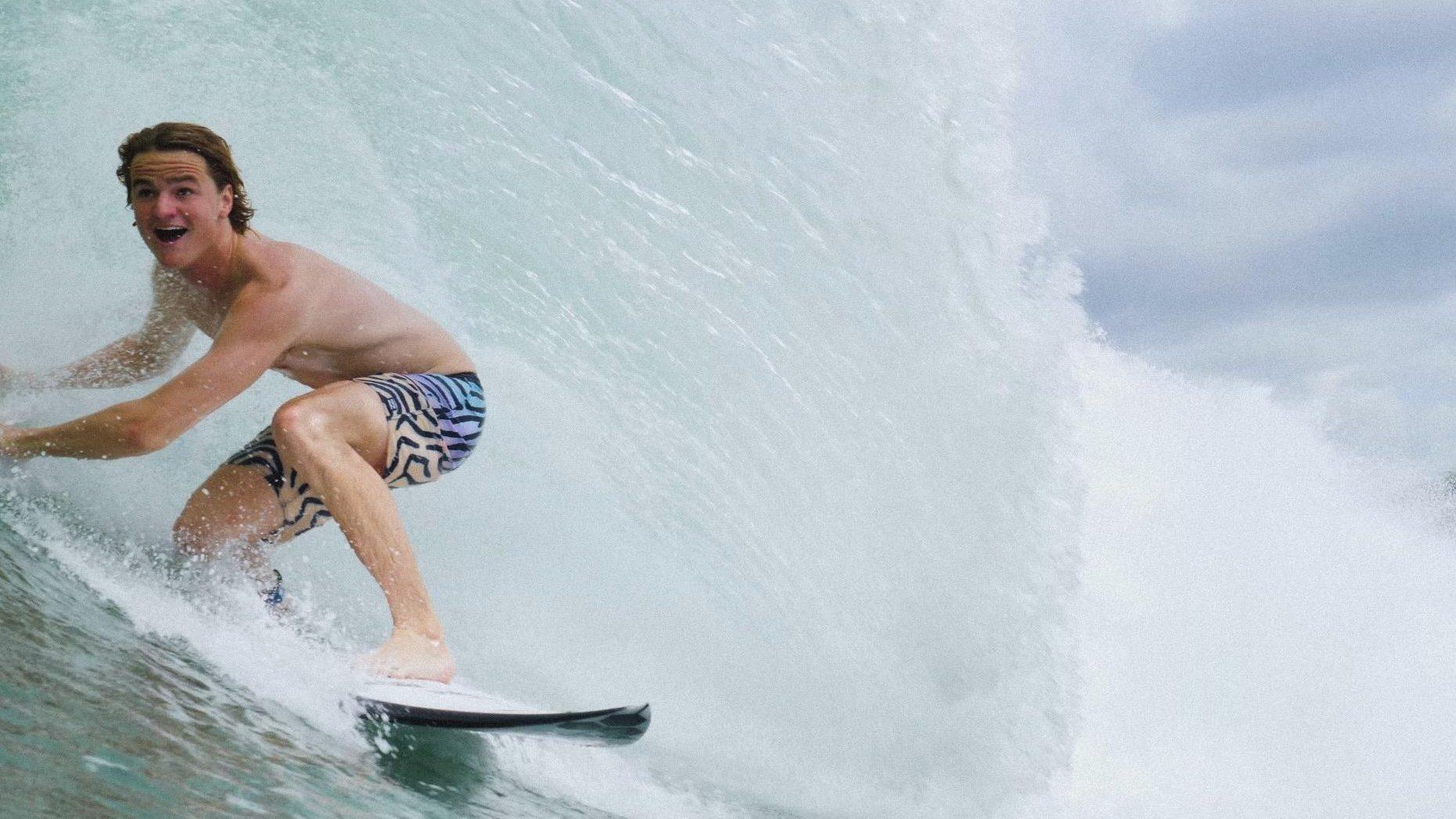 The Waves club surfing team, which consists of 10-15 surfers, competes from October to June at various beaches across California including Huntington Beach and Dana Point, according to Pepperdine's community website. Last season, after bouncing back from a severe injury requiring surgery, Vandenburg placed fifth in the state championships in March.
First-year Monica Rosso, on the other hand, said she finds the surfing culture here to be much larger.
"It's a pretty big deal here from what I've seen," Rosso said. "But it feels hard for beginners to get involved in that culture, especially with the prominence of advanced surfers."
Aside from surfing culture being a topic of discussion among students, faculty and professors are similarly involved in the conversation. Rachel Yoshimura, a visiting assistant professor of communication and alumna of Pepperdine (2018), said she finds surfing to be an integral part of her daily life.
Being raised in Hawai'i, Yoshimura said she has a vast history in the ocean.
"I grew up in the water, and the fun fact I always like to share is I learned how to surf before I could swim," Yoshimura said. "I was that 3-year-old with water wings holding on to the front of my dad's surfboard, so I've been surfing as long as I can remember."
Pepperdine professors see a wide variety of students within their classes, allowing them to gain an understanding of the different students present in Pepperdine's population, Yoshimura said.
"I know a lot of students who come to Pepperdine because they want to be part of the beach life here and want to learn how to surf," Yoshimura said. "And then I get a lot of seniors in my classes who have been out maybe once or twice or never at all."
As an alumna of Pepperdine, Yoshimura said she could see the surfing culture develop from her time here as a student to now. Coming from Hawai'i, she said she was left stranded in Malibu with a surfboard, but with no car.
"I made friends with my brother dorm, and one of the guys I met there had a car," Yoshimura said. "And so, I was like, 'Look, if you drive me around, I will teach you to surf.' And we became best friends because of my need for a car and his desire to surf."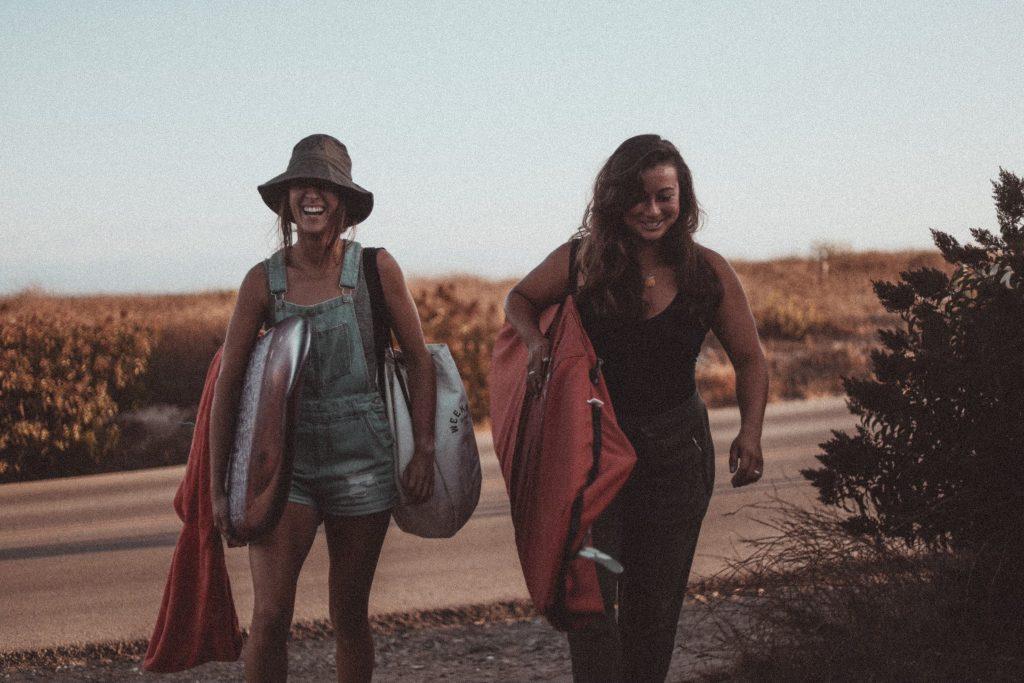 Not only is surfing a means of exercise for many, but it also has social aspects, Yoshimura and Vendenburg said.
"There's a small population of kids who grew up in surf culture," Vandenburg said. "And most of these kids I'm friends with as well."
Yoshimura, on the other hand, said she often finds herself building new friendships through the surf culture she engages in.
"In Malibu, I get to surf with movie producers and famous actors and we just know each other from the break," Yoshimura said. "I've also gotten to know people who are in their 60s, 70s and 80s, who've been in Malibu for decades, so that's been a way to create new friendships."
Yoshimura said that although it can be scary, anyone who feels inclined to try out surfing but feels intimidated should do it.
"I would recommend going to a high tide at beginner-friendly beaches and checking the surf conditions on a site such as Surfline," Yoshimura said.
Yoshimura said it's natural that surfing will be hard at first, but it's important to make that part fun and to keep going.
"Surfing is beautiful, but also so much work," Yoshimura said.
_______________________________
Follow the Graphic on Twitter @PeppGraphic
Email Amanda Monahan: amanda.monahan@pepperdine.edu