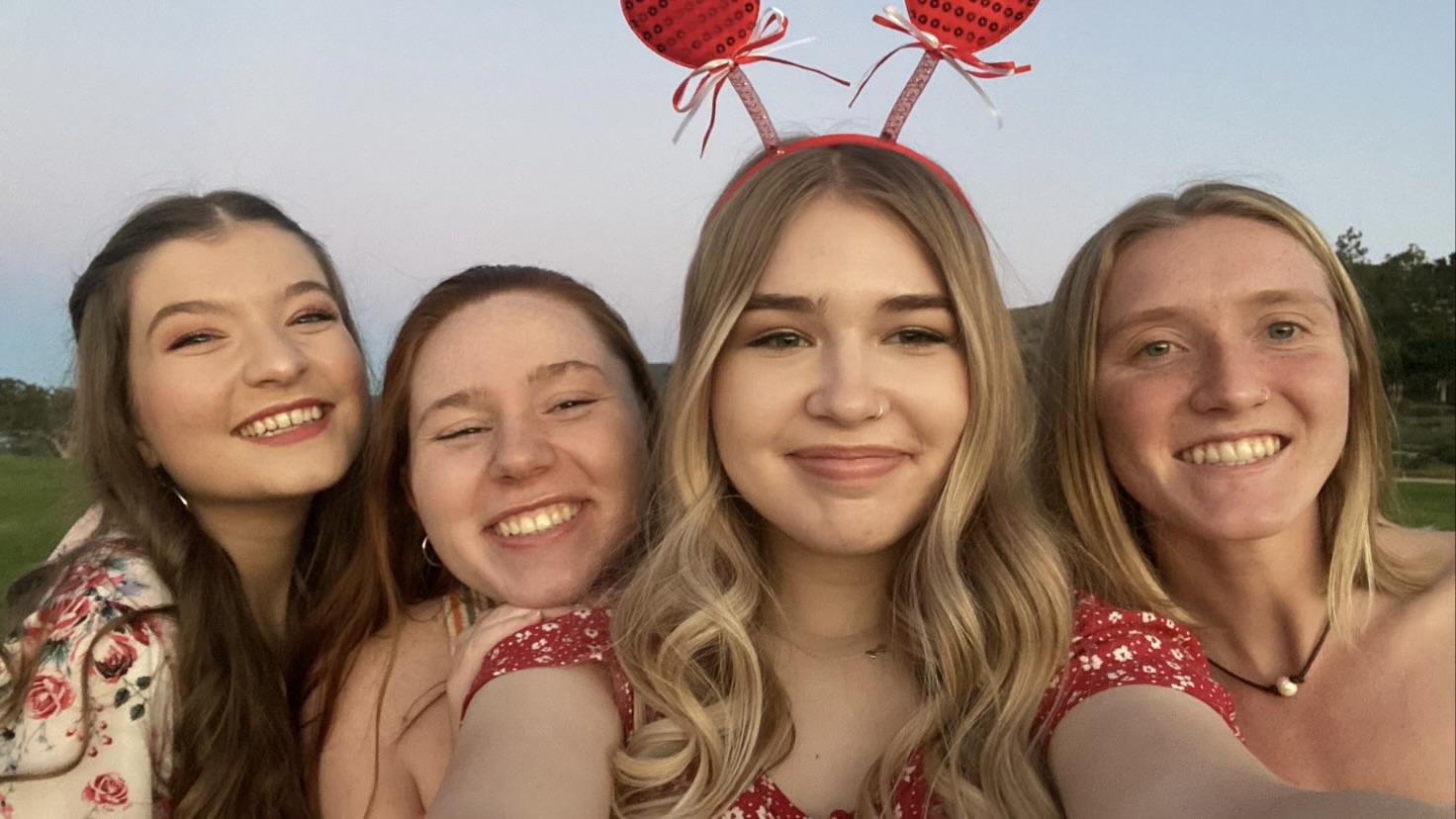 George Page residents — pictured left to right — Autumn Bryant, Katie Donovan, Aubrey Henrie and Olivia Bretzius pose for a selfie at Alumni Park on Valentine's Day. The four met in their first year and Donovan said they stayed friends ever since. Photo courtesy of Katie Donovan
The winter break provided students a pause from the food in their mini fridge and communal bathrooms. Students, such as senior Aubrey Henrie, said they were relieved to have a three-week rest before the spring semester to reconnect with family members and hometown friends over the holidays. Senior Katie Donovan said spending time away from their roommates left them feeling sentimental.
Residing with roommates may facilitate the occasional suitemate squabble over dish duty and who's going to clean the shower drain, but it can also kickstart friendships and connections that last a lifetime. In her living situation, Henrie said her roommates have come to appreciate the little things about each other that make them unique.
"I hold a lot of respect for my roomies, and they're some of the best people I know," Henrie said. "It's crazy to think about how we've all ended up together in our apartment, but I'm forever grateful that our journeys at Pepperdine have led us here."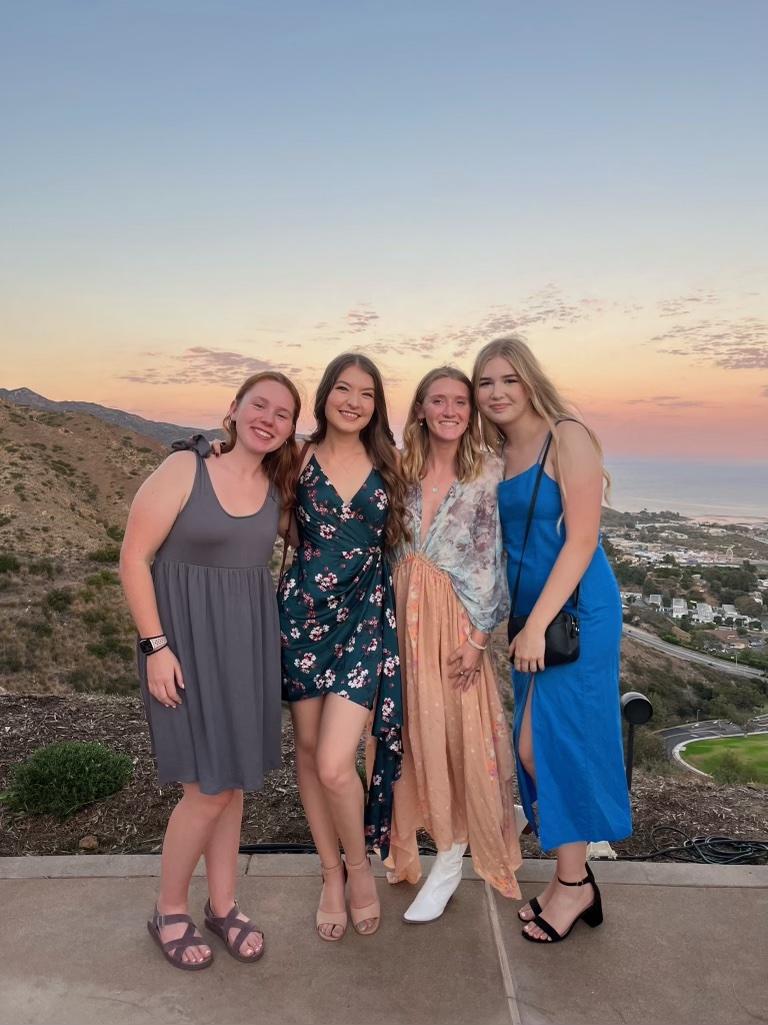 Henrie resides on-campus in the George Page apartments with her three other roommates — seniors Autumn Bryant, Olivia Bretzius and Donovan. Despite living in the same first-year housing, Donovan said the four girls didn't become close until later on in their collegiate careers.
"Winter break was so weird because we were all home in different states across the U.S., and they're literally my best friends," Donovan said. "It's crazy to see how our relationships have changed so much since we met the first year."
The entire suite said they call different cities across the country home. Henrie lives in Nevada, Bryant is from Colorado, Bretzius from North Carolina and Donovan is from Wisconsin. Despite coming from all over the U.S., Henrie said the four students have connected in a way that has transformed their time at Pepperdine.
"We all have really similar humor and interests, yet we're all still unique and bring a different presence to the apartment, whether that energy is uplifting, fun, calm, funny or a mix of all," Henrie said.
Bryant said despite their suite's loving demeanor, her roommates maintain their sense of humor and often poke fun at one another.
"We love to make each other laugh, no matter what method that is," Bryant said. "We play small pranks on each other all the time, whether in the apartment, outside the apartment, over text — just anything we can do to get a little giggle, you know."
Donovan said her roommates lovingly tease her when they mimic her Wisconsin slang and remind her of her beloved mid-Western roots.
"Since I'm from Wisconsin, I say things a little bit weird like 'beg,' 'teg,' 'reg,' instead of 'bag,' 'tag,' 'rag,' but sometimes my roommates will pick up on the weird pronunciations and make it into a bit," Donovan said.
Apart from amusing dialect mimicry, Bryant said she appreciates her roommates and all their favorite shared activities, such as their weekly Taylor Swift dance parties and game nights. Bryant said one of the more "eccentric" activities the roommates engage in is ranking players from the show "Survivor" during a weekly Thursday night viewing.
"We'll sit down and watch the episode, root for our favorites, then at the end of the episode, we'll debate on who we like the most and move them around on the tier chart," Bryant said. "It's just a really fun bonding experience."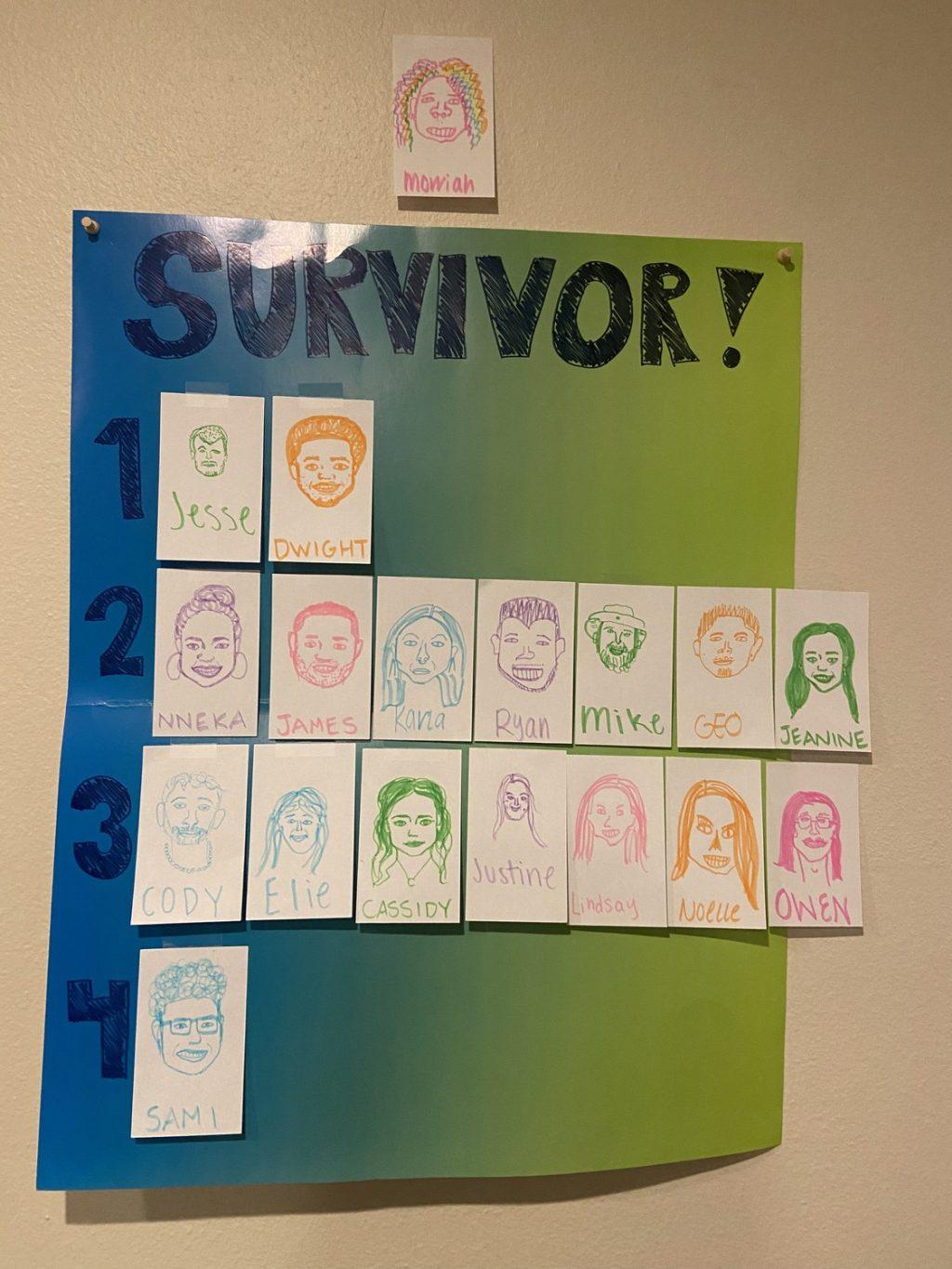 Sometimes all it takes is something as simple as a hiccup to show some love.
"When you hiccup with Aubrey in the room and it's like a hiccup fit, she'll put her hand in front of you and say really quickly, 'Hiccup in my hand, hiccup in my hand, hiccup in my hand,' and that's how she cures her hiccups," Donovan said. "Surprisingly, it works. It's really sweet and it's something none of my roommates and I have heard of before her."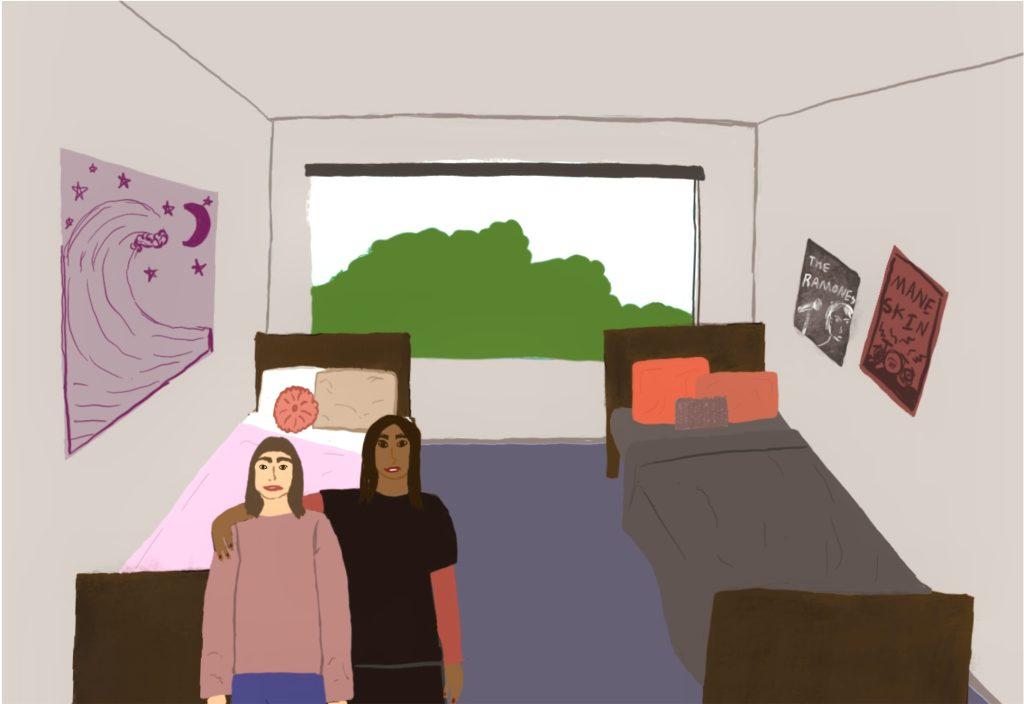 Henrie said she and her roommates' busy schedules make it difficult to spend time together, but it's small acts of love like catching each other's hiccups and dancing around the apartment to Taylor Swift that mean the most. Donovan said living with others can have its issues, but it can also have many joys. In the girls' apartment, they said it's the little things that ultimately bring them together.
___________________
Follow the Graphic on Twitter: @PeppGraphic
Email Emma Ibarra: emma.ibarra@pepperdine.edu