Photos by Matt Benton
A vibrant spectrum of lights dashed across the faces of a densely packed crowd. Streams of cobalt, red and emerald, along with the pulses of strobe lights saturated Mullins Town Square. Shouts from the crowd broke through the tremors of roaring speakers. Dancers gyrated underneath the glow of the spotlight and through the occasional puffs of a smoke machine.
Psi Upsilon hosted its 11th installment of the annual dance competition "Psi U Think You Can Dance" on Friday, Jan. 27 from 8 to 10 p.m. in Mullins Town Square. Pepperdine's Step Team, a few members of Dance in Flight, along with sororities and fraternities choreographed and performed routines in front of a cheering student audience and panel of judges to raise money for Conquer Paralysis Now.
Josh Vorhees, president of Psi Upsilon said he and his fraternity brothers were grateful for the support throughout the entire week of the event.
"It means so much that the community comes together for a cause that we all care about deeply," Vorhees said. "Being able to raise money for philanthropic causes makes your heart full."
The men of Psi Upsilon along with the competing greek organizations raised $23,460 for Conquer Paralysis Now.
"Last year we raised about $20,000 so obviously we try to match that from last year. I'd say if we hit that I'd be very happy," Vorhees said Wednesday, Jan. 25 before the grand total of the week's earnings was announced.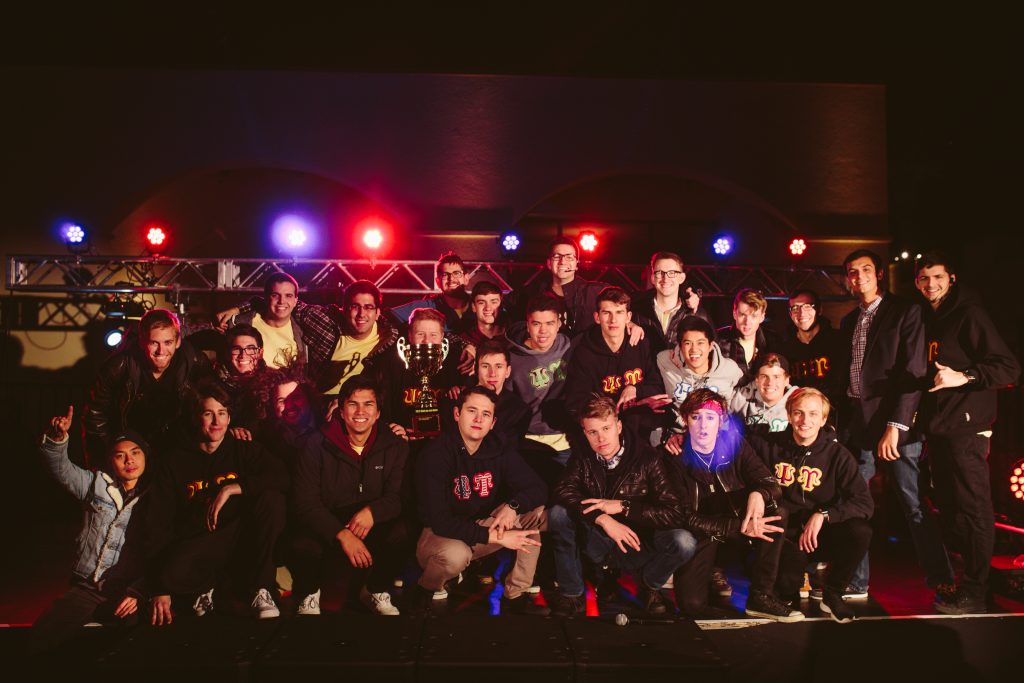 In 2000, Conquer Paralysis Now began as the Sam Schmidt Paralysis Foundation. Schmidt was the first president of Psi Upsilon at Pepperdine and became paralyzed after a professional race car accident. Schmidt funded research and provided advocacy and programs for patients with spinal cord injuries. With the ultimate goal of finding a cure for paralysis, Schmidt launched Conquer Paralysis Now in 2014.
Throughout the week, Psi Upsilon held events to raise money for Conquer Paralysis Now. The fraternity sold shirts and tickets to the event and hosted a Coffeehouse where greek groups showcased their musical talents and participated in an auction. On Thursday, researchers from UCLA who received funding from Conquer Paralysis Now spoke about their research toward finding a cure.
Here is the breakdown of how much money each Greek organization fundraised for the case:
"It's a tangible way to see how the money we're raising is helping," Vorhees said.
The coffeehouse and UCLA researchers events all led up to the main event on Friday night.
"Groups put so much effort in. Some groups have been practicing since December. It's a crazy amount of planning and practice and it shows," Vorhees said.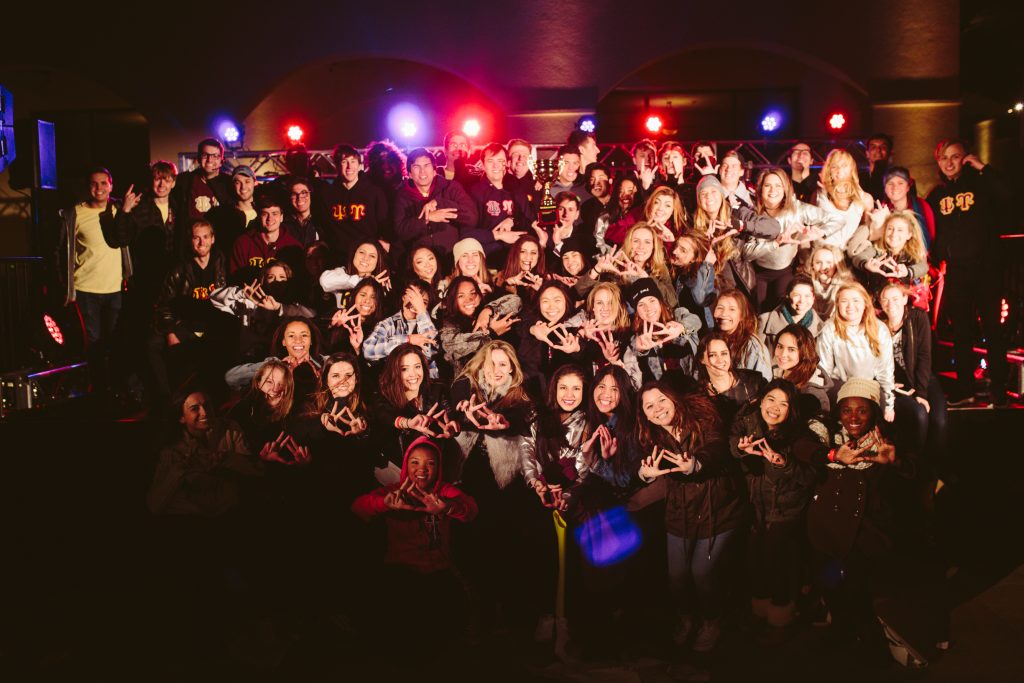 Every sorority and fraternity showcased their hours of practice in front of a screaming crowd in the hopes to win first place in the dance competition and raise money for an important cause.
"Having all your hours of rehearsal come together for those four minutes on stage is an awesome but bittersweet feeling," Evan Colburn, one of the performers of Alpha Tau Omega, said.
The efforts of the dancers did not go unnoticed to the crowd as many were impressed by the performances.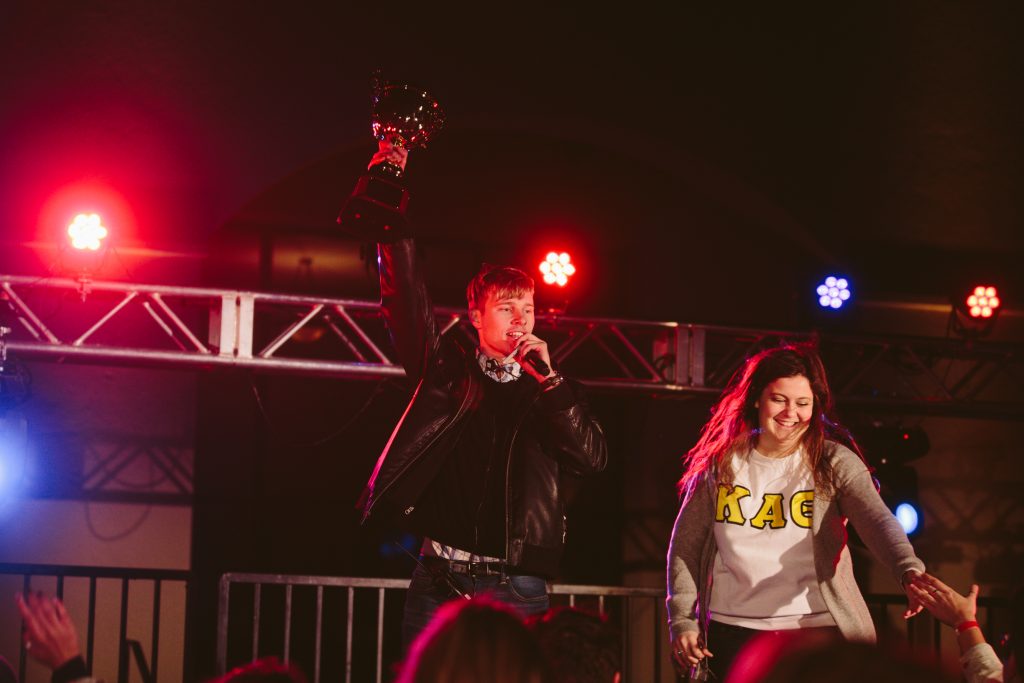 "It was cool to see how many people at Pepperdine can dance," junior Emily Sparks said. "I felt like it was very positive and like all of the fraternities and sororities were in support of each other."
The competition was fierce, but the talented dancers of Delta Gamma and Alpha Tau Omega took first place.
"It's great to hear the cheers and screams of the audience while dancing," Colburn said. "But it's also humbling to know that the cause we're supporting is for those who can't share this experience with us."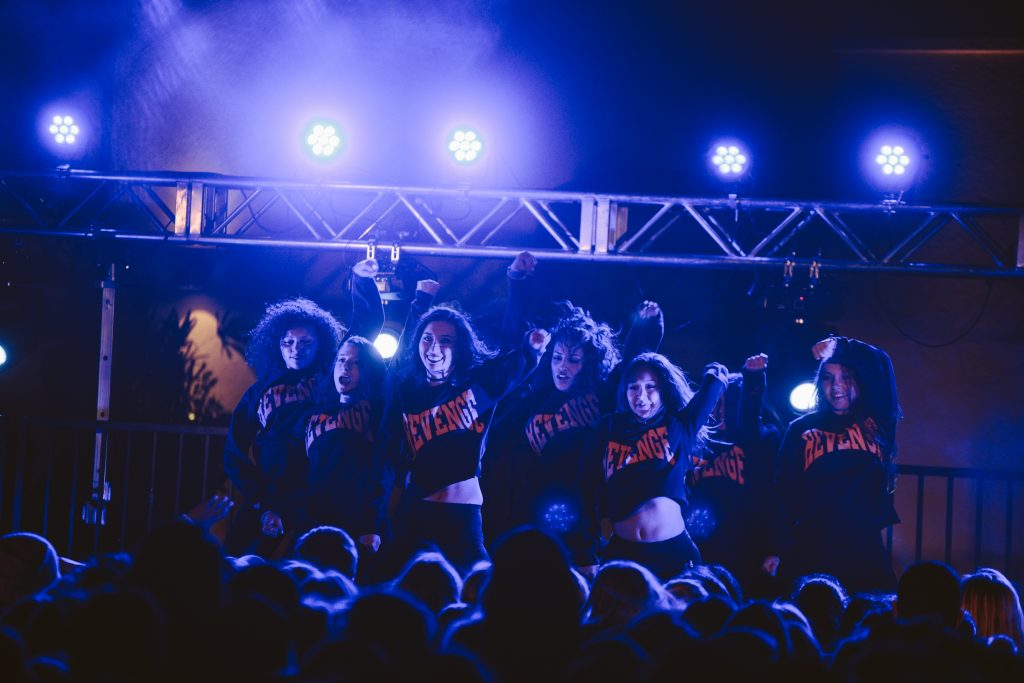 The overall experience of PUTYCD was one that metamorphosed Mullins Town Square into a space of overflowing energy, talent, competition and excitement.
"I might be biased but I think we make this campus really cool at least one night of the year," Vorhees said.
When asked if Vorhees could describe PUTYCD in one word he responded without hesitation, "Hype."
___________
Follow the Graphic on Twitter: @PeppGraphic