Members of the 2019-2020 DIF company dance at Ralphs Beach in November 2019. Annabella Nordlund said joining DIF has been one of the best things for her at Pepperdine.
Photos courtesy of Annabella Nordlund
Annabella Nordlund, a junior English and French major, has been researching Dance in Flight, a student-run dance company at Pepperdine, since high school.
She joined DIF during her first year and is now the assistant student director.
"Dance in Flight was one of the best experiences during my freshman year," Nordlund said. "I made some of my best friends there and it was just a really great space to connect and to get exercise, but also to be creative, dance and be artistic."
Looking back at her dancing journey, Nordlund said she started dancing at 2 years old and grew up as a competitive dancer in British Columbia, Canada. Nordlund's memories from the dance studio back home include year-end recitals and long 10-hour practices during dress rehearsals.
Nordlund practiced an average of 15 hours per week and traveled across Canada for competitions and festivals, she said. She competed at the BC Provincial Festival of Performing Arts for five years in a row among some of the best contemporary dancers in British Columbia.
Dance in Flight attracted Nordlund because it is a creative, performance-based company instead of competition-based, she said.
"For over 25 years, Dance in Flight has provided a safe environment for emerging student dancers and choreographers to cultivate creativity, physical expression and teamwork in a professional performing atmosphere," according to Pepperdine's website.
Nordlund said she did some research on Dance in Flight before coming to Pepperdine because she wanted to keep dancing after graduating high school. After seeing the show during her first year, Nordlund said it inspired her and she immediately wanted to be a part of it.
Now, as a student director who is in charge of rehearsals and shows, Nordlund has more responsibilities. Working alongside director Reagan Zimmerer, Nordlund said the company has rehearsed every Saturday since September for DIF's annual show in February at Smothers Theatre.
"We do a variety of styles — ballet, jazz, tap contemporary, modern musical theater," Nordlund said. "With freshmen coming, we had good additions a month ago and now there are 34 people in total for the show."
Trying to fit rehearsal times on everyone's schedules and making sure everyone is communicating has been hard, she said.
"I'm making sure everyone is coming to practice at the right times," Nordlund said. "I have also had to take on challenges whilst staying creative and choreographing nonstop."
Nonetheless, Nordlund said it is "totally worth it" and she is excited for the show in February.
"Being in a leadership position means I need to plan the whole show, which is challenging, but also really exciting," Nordlund said.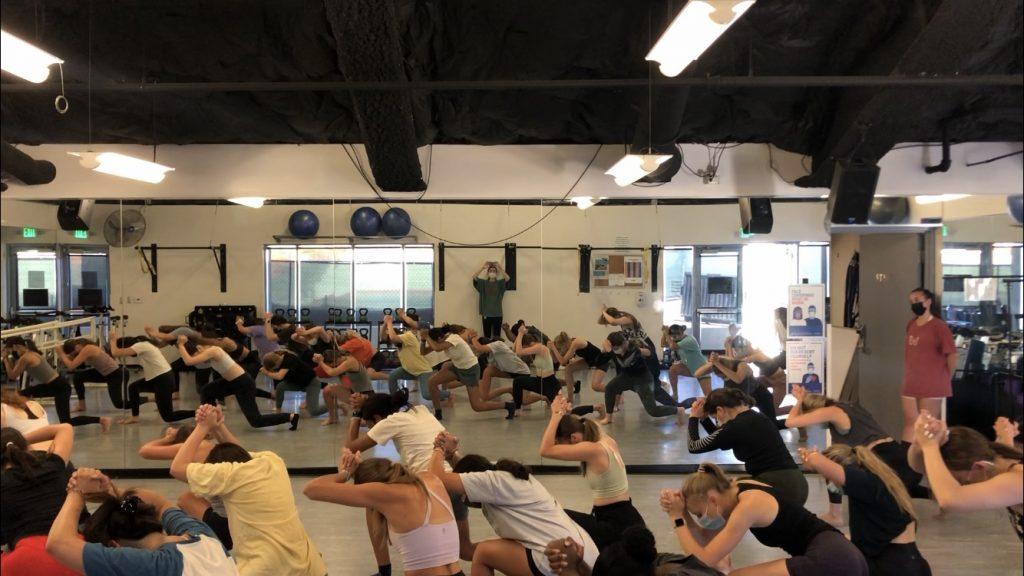 The team is excited to be back in the studio in person again, Nordlund said. They made an online version of the show into a documentary last year — students practiced on Zoom and learned dance pieces from choreographers.
"It's definitely just way better to be able to dance in the studio with other people, instead of alone in my bedroom with a camera," Nordlund said. "It's nice to be in a group again to make new friends and to be all together in the studio."
This year, the show will explore the idea of normality and how everyone is adjusting to life again after COVID-19 closures.
"I hope the show turns out well and I think it really will," Nordlund said. "We are feeling really inspired by all the dancers because we have a lot of amazing dancers this year and we're putting a lot of work in. We're definitely trying to put together a really, really good in-person show."
____________________
Follow the Graphic on Twitter: @PeppGraphic
Email Stella Zhang: stella.zhang3@pepperdine.edu