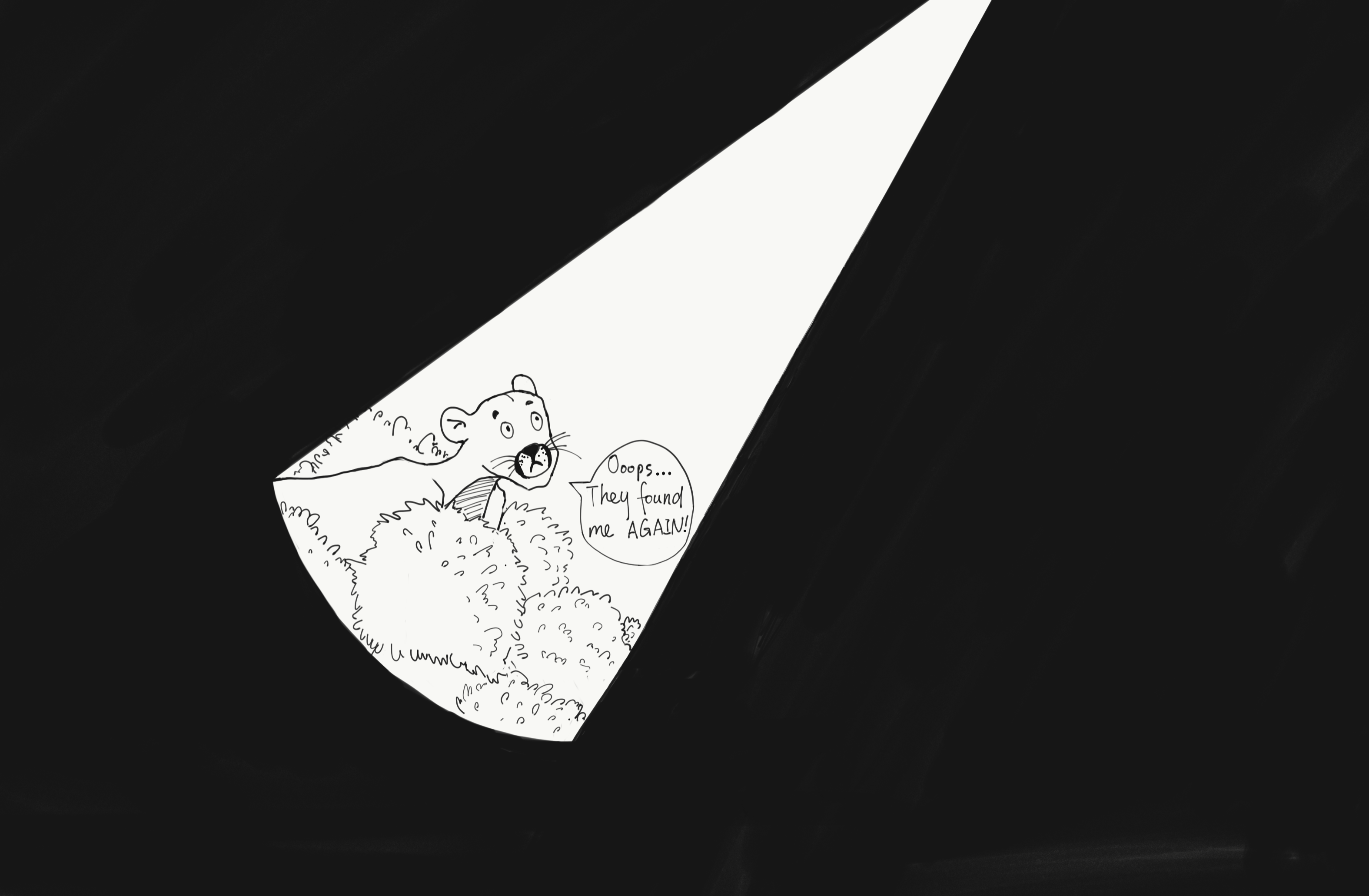 Art by Sybil Zhang
Pepperdine's four-day over-extended weekend has come and gone, and by now students and faculty have suffered through their postponed quizzes, homework and 8 a.m. call times. But at around 2:30 p.m. on Friday, Jan. 20 and all day Monday, Jan. 23, Pepperdine administrators canceled classes due to severe weather and numerous road closures, hindering the ability of students and faculty to get to campus safely. We've seen this same communication recently regarding Mountain Lion sitings on campus — two in less than 24 hours between Jan. 30 and Jan. 31.
It's important for students and faculty — who work and reside in the Malibu community — to stay up-to-date on emergency and first-responding situations in the area, and not just on-campus but off-campus as well. Weather is only one of numerous emergency factors that we at PGM want the Pepperdine community to be prepared for, if any other emergencies are to occur in the future.
Stay prepared by turning on notifications on social media accounts for constant, up-to-date alerts to what is going on in the Malibu community and at Pepperdine. Moreover, prior research and education regarding what to do in emergency situations is another vital resource that can help when crises arise. The American Red Cross provides guidance and assistance on their web page with how to create an emergency plan and be best prepared for crises circumstances.
Communication from Pepperdine's Emergency Alert system via email, text message and phone call was timely and informative, notifying students and faculty on Friday at 2:23 p.m. of road closures at the time on Malibu Canyon, Topanga Canyon, and the Pacific Coast Highway "south of campus from the Getty Villa to Sunset," according to the email alert. Although it was sunny and no longer raining when the email was sent out, the road closures and rock slide threats were enough for Pepperdine officials to call off school and administrative offices for the rest of the day.
Another alert was posted to the Malibu emergency information blog Sunday, Jan. 22 at around 9 p.m., notifying students that a decision would be posted and dispersed via email the following morning regarding Monday's classes and office closures. When a decision was made to cancel classes and close offices Monday, a post was added to the blog and an email containing the same information was sent out to all students and faculty of the university.
Pepperdine's emergency response plan went into action fairly seamlessly, with constant notification given to students and faculty.
The Graphic's Twitter and Facebook accounts serve as an outlet to immediately notify followers of breaking news on campus or in the Malibu area. When classes were canceled Friday, we promptly notified those who follow our social media accounts. We will continue to follow this breaking news procedure throughout the school year —including summer sessions and breaks — if any other emergencies are to come up. Besides Pepperdine's emergency alert system, our social media is another source that can be used to stay in-the-know about possible emergencies on- and off-campus.
Pepperdine has an emergency plan set in place and a number of resources available to students, including but not limited to the office of Insurance & Risk, the Department of Public Safety, and the University's Emergency Operations Committee (EOC), according to the Pepperdine Emergency Information website. This is an excellent source for students or faculty who want to be better notified during possible future emergency situations.
On the website, there are various sections detailing what to do in different emergency circumstances, such as how to report a threat, surviving an active shooter and tips and updates on international travel safety for students traveling abroad. The Emergency Information website states that Pepperdine works to keep students informed while also providing counsel and advice to ensure their safety in times of trouble and emergencies.
According to the Pepperdine Emergency Information website, Pepperdine reevaluates their emergency preparedness plans frequently — whenever natural disasters, epidemics, or emergency situations arise at other campuses. Emergency Updates for the school are also continuously posted online to the Pepperdine Malibu Campus Emergency blog, where all of the school cancellation updates from the storm could be found over the past couple weeks.
For updates in the Malibu community regarding road closures, storm effects, fires, and any other natural or community emergencies, the @CityOfMalibu, @MALIBUSAR (Search and Rescue), @LHSLASD (Lost Hills Sheriff's Dept.), and @CALTRANSDIST7 are all excellent Twitter sources that provide live and informative information to keep followers safe and notified.
Pepperdine is a community that is vulnerable to wildfires, earthquakes, mdslides, rock slides and wildlife — including mountain lions — to name a few. It's important that, as members of the Malibu community, we make sure to be as informed as possible.
______________
Follow the Pepperdine Graphic on Twitter: @PeppGraphic