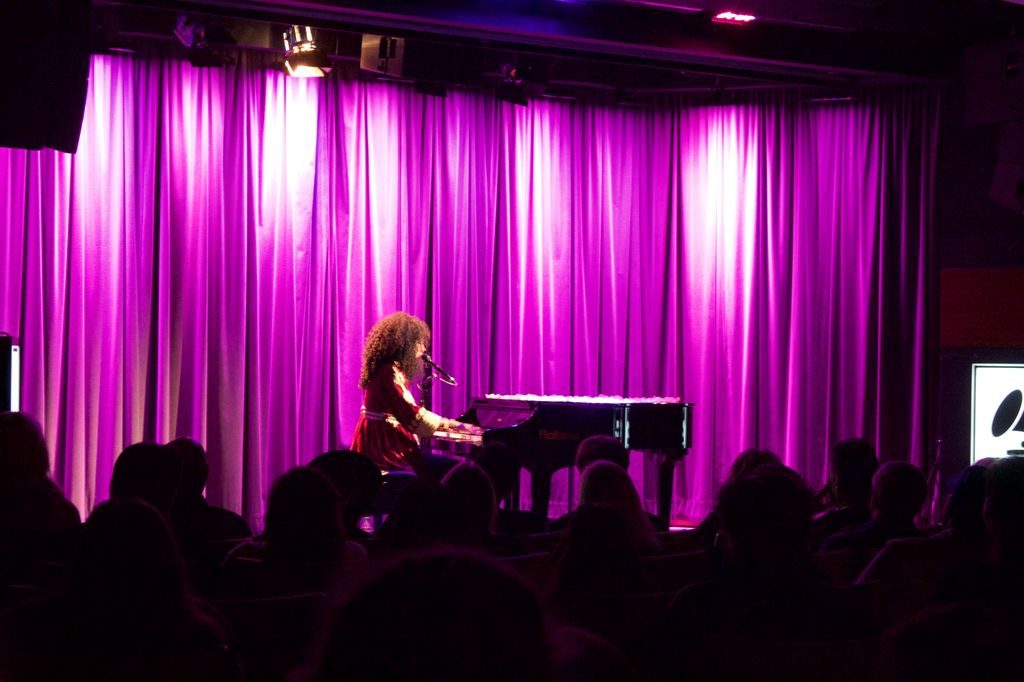 Photos Courtesy of Jennifer Duff
Grammy award-winning singer Judith Hill showcased songs from her recently released debut solo album, titled "Back in Time," in an awe-inspiring performance that showcased her persona as an artist.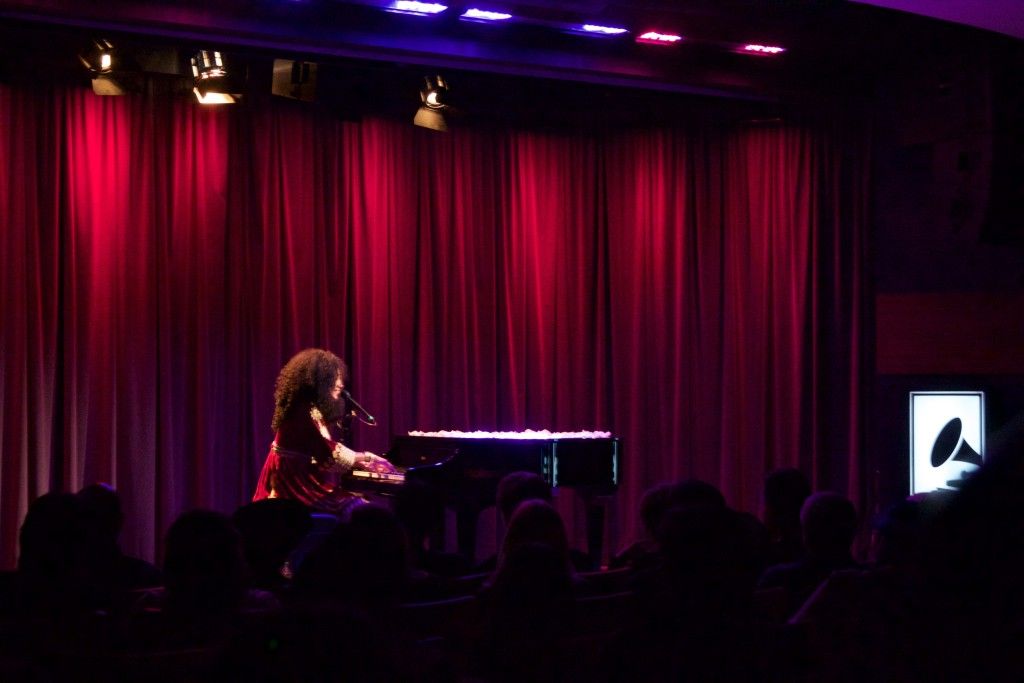 Hill spoke about her new album before performing some of her songs at the Grammy Museum in Los Angeles on Feb. 22 to a captive and supportive audience.
The event began with the museum's vice president, Scott Goldman, asking Hill questions about her album, what inspired her to write some of the songs, and of her experience working with Prince, who produced the album and wrote some of the songs with her. Hill said that this album was an opportunity to remember her childhood, as both her parents were musicians, so music was always a big part of her life.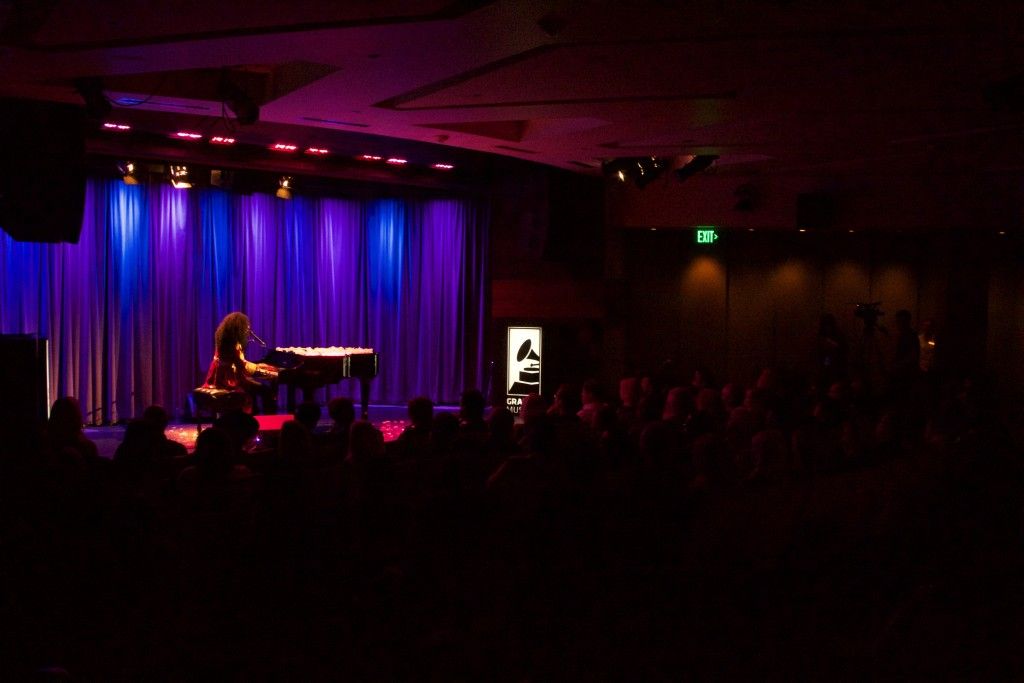 She spoke of the strong support system that her parents have provided her with throughout the years, and of her love of funk music. She said the first song she ever composed was when she was 4 years old, and she did so with her mom, who she said describes her as having been "bossy" throughout the process. However, that was her first experience composing, and it was gospel music.
Goldman asked her if she would consider pursuing gospel music in her career, and she said that genre will always be a part of her. She described herself as a soul singer.
"[Gospel music] is always there, no matter what I sing," Hill said. "That's the heart and soul of who I am."
The audience seemed to appreciate her saying this. The atmosphere of the event was friendly and warm. People were reacting positively to the questions Goldman was asking, as well as to the responses Hill was giving both verbally and by applauding. Once Goldman was finished asking questions, he opened the floor up to audience members, allowing them to ask questions.
Hill also competed in The Voice in 2013. Once audience member asked her how this experience helped her grow as an artist. Hill responded by saying that, apart from giving her access to new fans, she also gained perspective into who she already was as an artist.
"What happens on a show like that is you find out who you are to America very quickly," Hill said. "It became very clear to me that I'm a soul singer."
Many people know Hill as the woman who sang "Heal the World" during Michael Jackson's memorial service. She sang this in part because she had been working closely with Jackson on the "This is It" film. Goldman asked her to speak about her experience working with Jackson and how that changed her. Hill said that Jackson inspired her to want to be an artist, as he showed her the difference between being an artist and a singer.
After answering a few questions, Hill went on to sing some of the songs from her album. For some songs, she incorporated the audience into her performance by asking them to clap along, and Hill's solo performance consisted of her playing the piano and singing.
During the interview portion of the event, one audience member asked her a question regarding her song "Beautiful Life," specifically what about her life is beautiful now. She spoke of the constant beauty around us, and at another point she also said that her mom had been diagnosed with stage 4 cancer, but that she is now cancer-free. The audience broke out in applause at the announcement, and the supportive nature of the group was palpable.
Later, she dedicated the song "Beautiful Life" to her mother. Before singing it, she said she was so grateful to have her mom in her life, and that after everything she had been through, having her here is truly something to be thankful for in life.
Throughout her performance, she completely transformed from a calm and modest woman answering questions into an incredible on-stage presence and performer. Her album consists of meaningful songs so full of genuine emotion that prove her talent as not only a soul singer, but a true artist.
______________
Follow Paola Ramos on Twitter: @PaolasPassport