Photos by Julie Lee
Pepperdine's Student Government Association (SGA) continues to work on goals it set last semester and passing a new set of resolutions.
SGA conducted its biannual constitutional review and passed an advocacy resolution for free exam booklets at its first meeting for the spring semester on Wednesday, Jan. 15. in the Thornton Administrative Center.
The SGA Senate voted on potential amendments to its Constitution, including making only SGA class officers eligible to vote on resolutions. This would nullify the voting privileges of the executive board members, except in the case of needing to break a tie. Another proposed amendment dictates that the term for sophomore, junior and senior class senators will commence immediately following election as opposed to commencing at the end of the spring semester.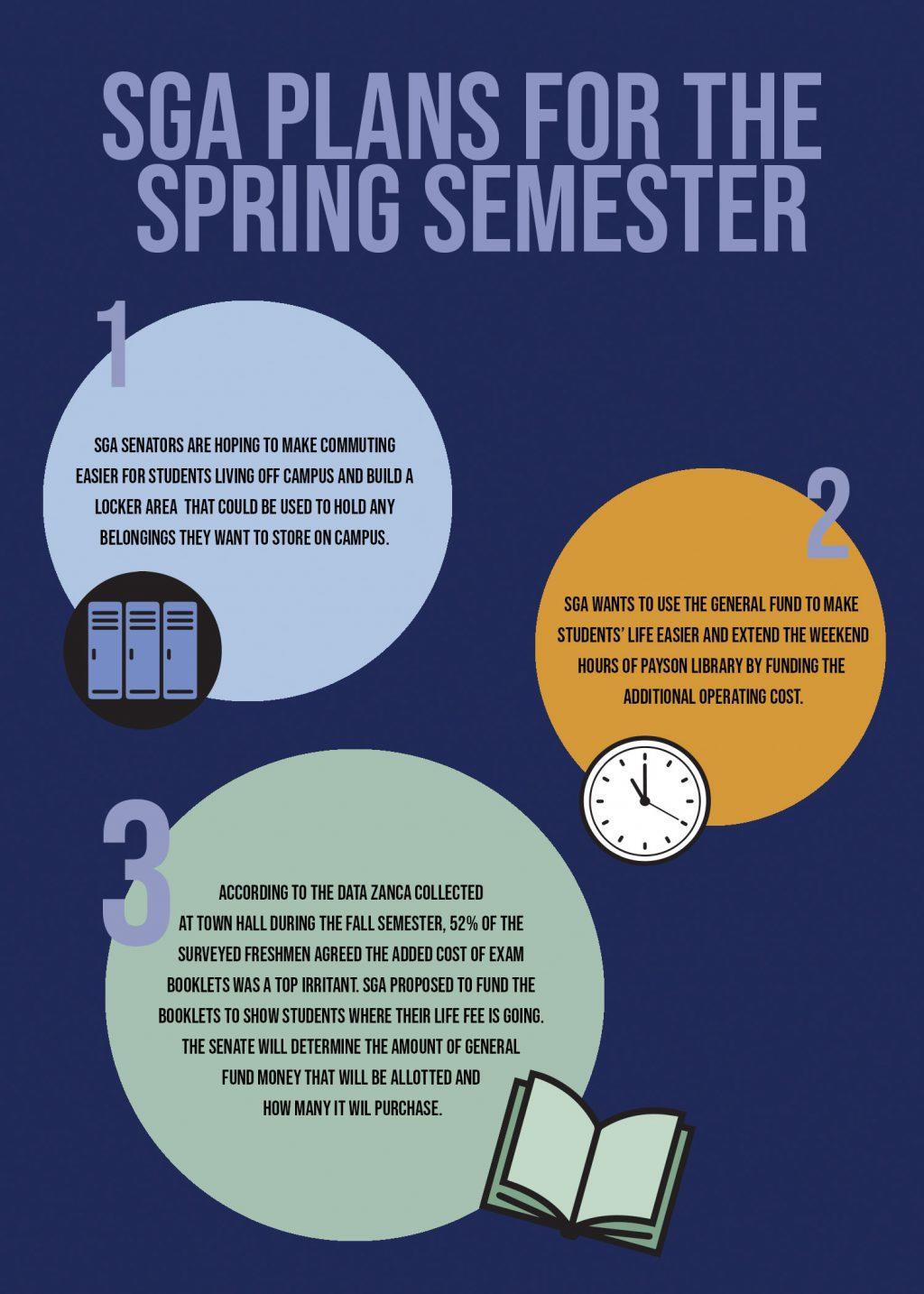 Infographic by Hannah Lee
"[The Constitutional Review is key for] providing clarity to some gray areas in the [SGA] constitution," Vice President of Administration Natalia Escobedo wrote in an email. "The constitution is a living document, so keeping it as clear cut as possible is key for future SGAs to continue to function smoothly."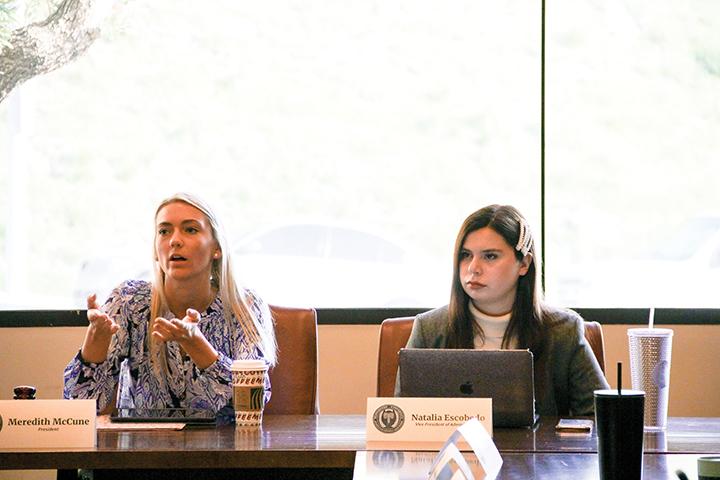 SGA emailed students these proposed changes to the SGA Constitution on Thursday, Jan. 16. Students will vote on them during Special Elections on Wednesday, Jan. 22. An amendment can be passed upon approval by two-thirds of the students voting.
SGA also passed an exam booklet resolution that would provide free SGA-branded exam booklets to students. The advocacy resolution was authored by Freshman Class Senator Jacob Zanca and Vice President of Finance Chase Johnson.
"Paid exam booklets are an unnecessary irritant that SGA is in a position to relieve, as we can centralize their distribution and ensure that students pay nothing for them," Zanca wrote in an email.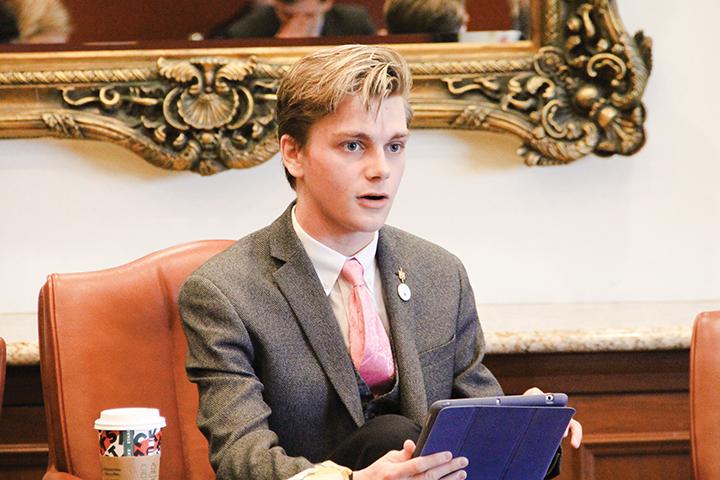 Freshman SGA representatives held a town hall during the fall semester to gather student opinions and share suggestions with their representatives. According to data Zanca collected at the town hall, 52% of the surveyed freshmen agreed the added cost of examination booklets was a top irritant.
"I personally am very excited about the proposed SGA-funded exam booklets because it is a really good way for SGA to provide students directly with something tangible to show where their student life fee is going," Escobedo wrote. "When passing other kinds of advocacy resolutions, sometimes the students will not notice how much change on campus comes from SGA, but I see this as a little token of some of the work we do with the campus life fee."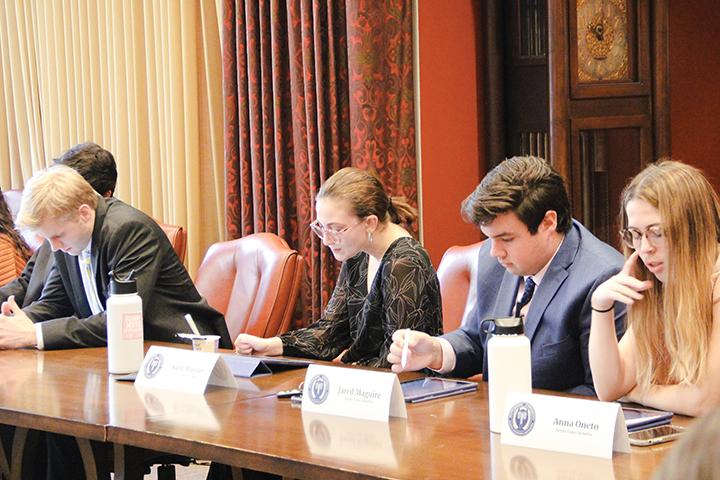 The Senate will determine the amount of general fund money that will be allotted to the exam booklets and how many it will purchase at their next meeting Wednesday, Jan. 22.
Johnson shared that SGA wants to continue to use the general fund to make students' life easier. Last semester, it worked to extend the weekend hours of Payson Library by funding the additional operating cost. According to Escobedo, senators are hoping to build a locker area for commuter students that could be used to hold any belongings they want to store on campus. It is also contributing to the planned renovation of the Sandbar and Elkins auditorium.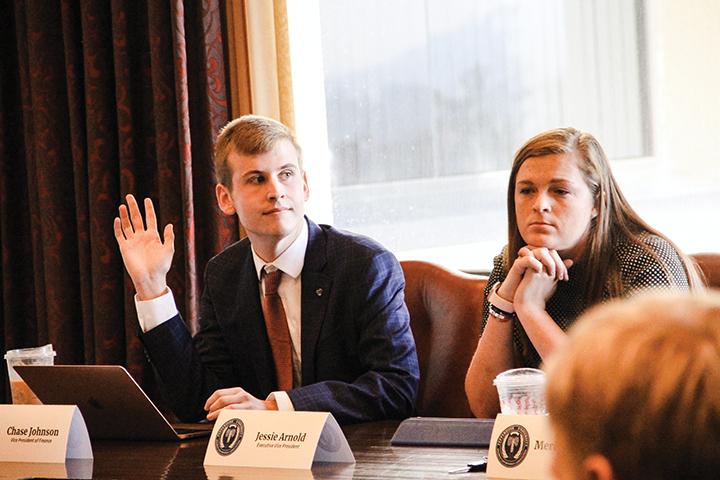 "It's our priority to make sure we use the general fund to enhance the lives of as many students as possible," Johnson wrote in an email. "From free food to close partnerships with other campus life organizations (such as The Board), we will make sure that SGA continues to use its budget to engage and expand our Pepperdine community."
__________________________
Follow the Pepperdine Graphic on Twitter: @PeppGraphic
Email Julie Lee: julie.lee@pepperdine.edu