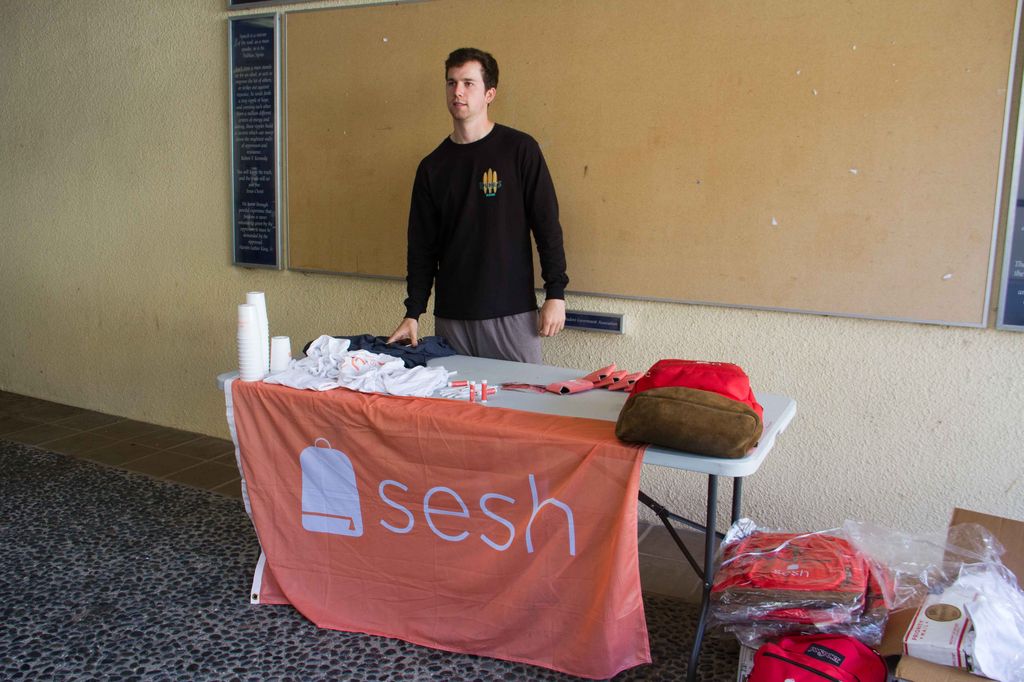 Photos by Rhema Gabriela
In the midst of midterms, Sesh, a peer-to-peer tutoring app, gives students the opportunity to connect with others in their classes and receive additional help with schoolwork, Sesh CEO Daniel Rossett said.
The app released at Pepperdine last week. Eight seniors from Vanderbilt University and Stanford University launched the app with the hope that it will make it easier to connect with classmates and make peer tutoring more accessible, according to the company's website.
"You simply find your class at Pepperdine, and there's a group chat connected to it. There's file sharing, so you can share notes, or you can request to be tutored," Pepperdine junior and app representative Ryan Inglehart said.
Inglehart said the app is especially useful when a student misses a class, needs to know what the homework is or does not know anyone in the class.
"When a friend asked me what the homework is, and I didn't know anybody else's contact information, I couldn't tell her because I didn't know, so I think it would be great if I could send one simple group message to ask," Inglehart said.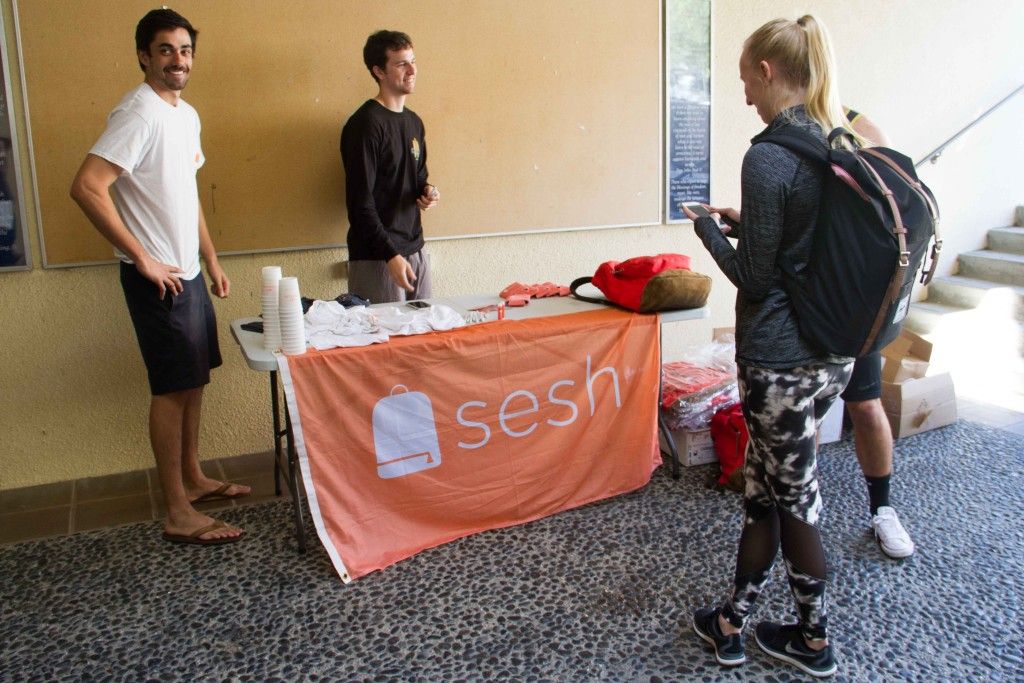 Rossett said the idea for the app came from being in the library late at night and having nowhere to go to get help. He said Sesh was designed to provide students with help based on their particular classes. Unlike other tutoring services, which offer tutors who have general knowledge of a subject, Sesh tutors will have already taken the class that the student wants help in.
When a student requests a "sesh," the app matches the student with a tutor who is his or her best match. The app then sends a notification to the tutor, and the student and tutor can message each other to decide on the best meeting time and place.
Junior Matthew Kern works as a tutor for the app. He said the app is useful for Pepperdine students.
"When there's a lot of new subject material or if somebody does not understand the subject material, they will fall behind, so an app such as Sesh will help somebody who needs help get help from somebody who knows the material well," Kern said.
Rossett and Sesh Marketer Sean Hoag visited Pepperdine last week to promote the app. They said they designed the app as a way for students to find a tutor, but after realizing that paying for a tutor is not affordable for most students, they released an updated version of the app that focuses on connecting students with their classmates.
"The app puts all your classes in one place," Hoag said. "You wouldn't need to be Facebook friends with your classmates. It makes it easy to upload and share files."
Kern said all Pepperdine students should use the app for communicating with classmates instead of through social media.
"Facebook is something for social media, not necessarily seeking help for homework, so this app is for strictly school stuff," Kern said. "It's all your classmates in one place … it's really convenient for finding a tutor and seeking help."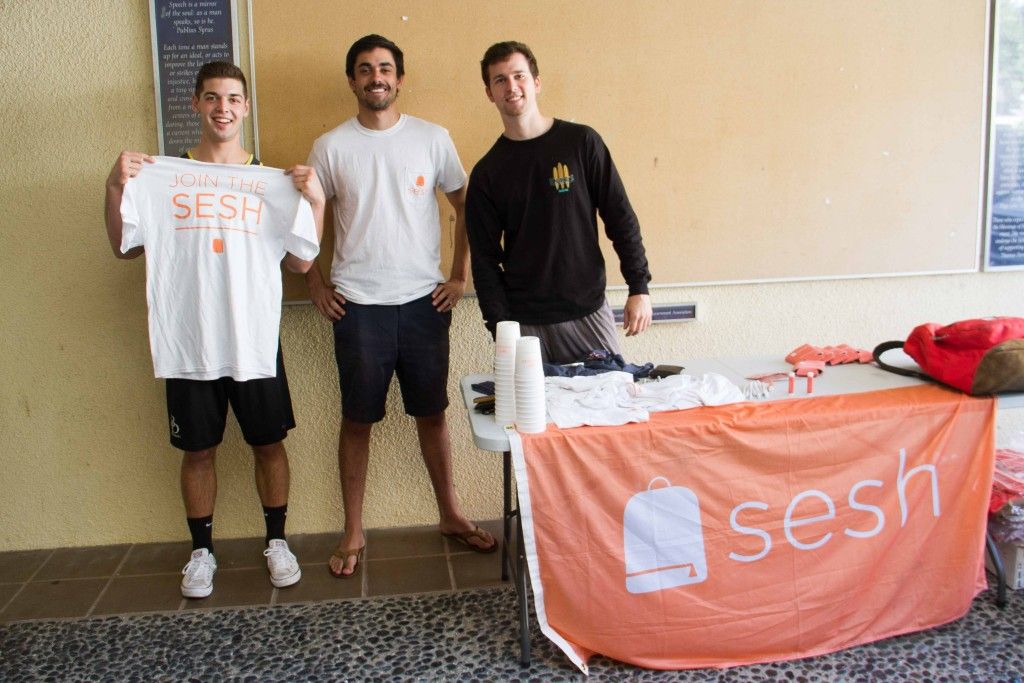 While Kern said Pepperdine students should use the app for sharing documents and getting help with classes, senior Haram Kang said he thinks the app may have drawbacks.
"Students can use the app to get notes without contributing their own notes, and that can cause problems," Kang said.
Rossett said that so far the app has 46 registered tutors at Pepperdine.
Rossett said the process to become a tutor is simple. An applicant must submit his or her transcript through the Sesh website, have a 3.2 GPA and maintain a 4.5-star ranking from students who they have tutored.
Currently, a student pays $25 per hour of tutoring and his or her tutor would earn all $25, Rossett said.
The app is available for download on iOS and Google Play. More information about the app can be found on seshtutoring.com
___________
Follow Bryce Hanamoto on Twitter: @bryce_moto