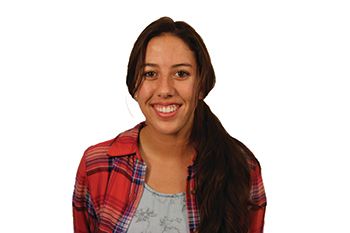 The School of Law jumped from 61st to 54th place in the U.S. News and World Report Law School ranking for 2014. This seven-place jump is partly a result of the 58.2 percent employment rate of the class of 2012, according to Assistant Dean for Career Development Selina Brandt.
The U.S. News and World Report Law School rankings focus on the nine-month post-graduate employment outcomes for graduates – particularly those who secure full-time, long-term positions that require bar passage (legal jobs) or where a law degree would be an advantage, according to Brandt.
"Pepperdine School of Law is pleased to report that despite a challenging market for legal jobs in California, an increasing number of our graduates have secured these coveted full-time, long-term positions for the second year in a row," Brandt wrote in an email.
School of Law Dean Deanelle Tacha said the new ranking is a positive thing applicants look for when they apply.
"Really those rankings are a function of many factors," Tacha said. "One of them is the quality of the [students] that we admit, one of them is the employment of our graduates, and one of them is the reputation of our school. We were able to improve in all of our categories."
Though the national number of law school applicants has decreased substantially due to the currently dicey job market, according to Tacha and President Andrew K. Benton, Pepperdine is seeing an increase in applications.
"We are up 22 percent over the last year, which is very much against the prevailing winds," Benton said.
Tacha said that there's every indication that by the time next year's class graduates, there will be a very "wholesome and robust" job market for law graduates. Surpassing the 58.2 percent of employed students in the class of 2012, Brandt wrote that the class of 2013 had 64.8 percent of graduates secure full-time long-term legal or legally related positions at the nine month post-graduation mark.
"When my class started out, we were ranked at 49," said second-year law student Jayme Lehmon. "Then we dropped to 61, and now I guess we're back up. I don't want to be too ambitious, but I predict when the statistics reflect our year, Pepperdine will be ranked at about 20."
Second-year law student David Bancroft said he only applied to the top 50 law schools in the United States (Pepperdine at the time was ranked 49th). After watching the school drop more than 10 places, Bancroft said he is pleasantly surprised the school is beginning to rank higher.
"Pepperdine had just made the cut when I applied," Bancroft said. "I wanted a school with an emphasis on International Human Rights, and I've always wanted to live in California. I'm also happy with the small school interaction with students and faculty."
Brandt wrote that Pepperdine outshines its peer law schools in Southern California when it comes to employment statistics.
"Our performance is third best among those law schools in Southern California with published statistics, behind only USC and UCLA (only UCI is not included in the published statistics)," Brandt wrote. "Pepperdine looks forward to another great year for the class of 2014."
According to Brandt, next spring's rankings will reflect the 64.8 percent employment number, hopefully pushing the law school's rankings even higher.
"We maintained our entering statistics in ways that other schools were not able to," Benton said. "The rise was in part response to the outstanding faculty that we have brought in."
Tacha, who previously served as a judge on the United States Court of Appeals for the Judge Circuit, has been a Dean at the School of Law for three years, and said Pepperdine differs from other law schools in several ways.
"One, of course, is our Christian mission," Tacha said. "One is our location. One is that we are a very student-centered law school so that students get a great deal of personal attention from our faculty and staff. Another reason is we are moving very rapidly to expand our experiential and skills course offerings and opportunities."
Three years ago, the School of Law began a mentor program for first-year law students, pairing each student with a practicing lawyer and judge for the entire year.
"It gives these young, hopeful lawyers a chance to see what it's like to be a real lawyer," Benton said. "It's a good thing to get your confidence up."
Benton said the goal of the School of Law is to increase the quality and consistency of the university's mission, regardless of numbers.
"It would be just fine if the law school chose to decrease in size," Benton said. "But everything we need to do needs to go towards quality, and then secondly, mission support and consistency is very important to us."
Although the law school is often noted for its beautiful location, Benton said it's the faculty and students that set the campus apart from other law programs.
"If you walk the halls of the law school, it's just full of wonderful people who want to see you succeed," Benton said. "It's not a 'grind you down' sort of law school. This is a build you up and prepare you in a very meaningful experience for the profession of law."
_____________________________________________________________________________

Follow Julia Naman on Twitter: @Julia_Naman