Photos by Sofia Telch
The Pepperdine student body and staff intermixed for a screening of the pilot episode of ABC's new legal drama, "For the People" on Monday, March 5.
The series, which is set in the United States District Court of the Southern District of New York, follows the lives of six talented young lawyers who handle the most high-profile and high-stakes federal cases in the country. The show is from the executive producers of "Scandal," "How to Get Away With Murder" and "Grey's Anatomy" and is the newest addition to Shondaland's TV show empire.
"For the People" was created by Shondaland's Paul William Davies, who executive produces alongside Shonda Rhimes, Betsy Beers and Tom Verica.
Daniel De Cecco, a second-year law student who wants to become a criminal prosecutor, said he particularly liked that the pilot of the show brought issues of race and gender to the public light.
"I love legal dramas on TV," De Cecco said. "It was just a cool way to see how there's a show that's bringing these issues into the public light."
Attorney Mary David from Washington D.C., friend of De Cecco, agreed.
"Of course there's certain things that are going to be dramatized," David said. "But I think any show that can highlight what's going on behind the scenes in the courtroom [has] a helpful message to spread."
A panel followed the event, where students got to hear from Davies along with School of Law Dean Paul Caron, Associate Professor of Law Victoria Schwartz and Professor of Law Chris Goodman. "For the People" cast members also spoke at the panel, including Regé-Jean Page, who plays prosecutor Leonard Knox, Wesam Keesh, playing defense Attorney Jay Simmons, and Susannah Flood, prosecutor Kate Littlejohn on the show.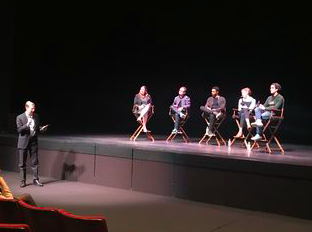 During the panel, Davies and "For the People" cast members shared the experiences that led to their involvement on the show. Early in his career, Davies worked at a law firm in Los Angeles, but he always set time aside for writing.
"I always wanted to be a writer and make a living as a writer," Davies said. "It was my dream since I was a young boy. I wrote all my life but I took some detours."
He said while working at the firm, his dream of becoming a writer was always "in the background." He knew he wanted to become a TV writer, and had connections with people from his law school who became writers. "Early mornings and late nights on weekends, I was writing," Davies said. "And eventually things came together and I was able to exit the firm."
"For the People" cast members also talked about their "calling" to become actors.
"I noticed at a very young age that I liked performing," Keesh said. "But I didn't start taking it seriously until college when I realized that it was a craft."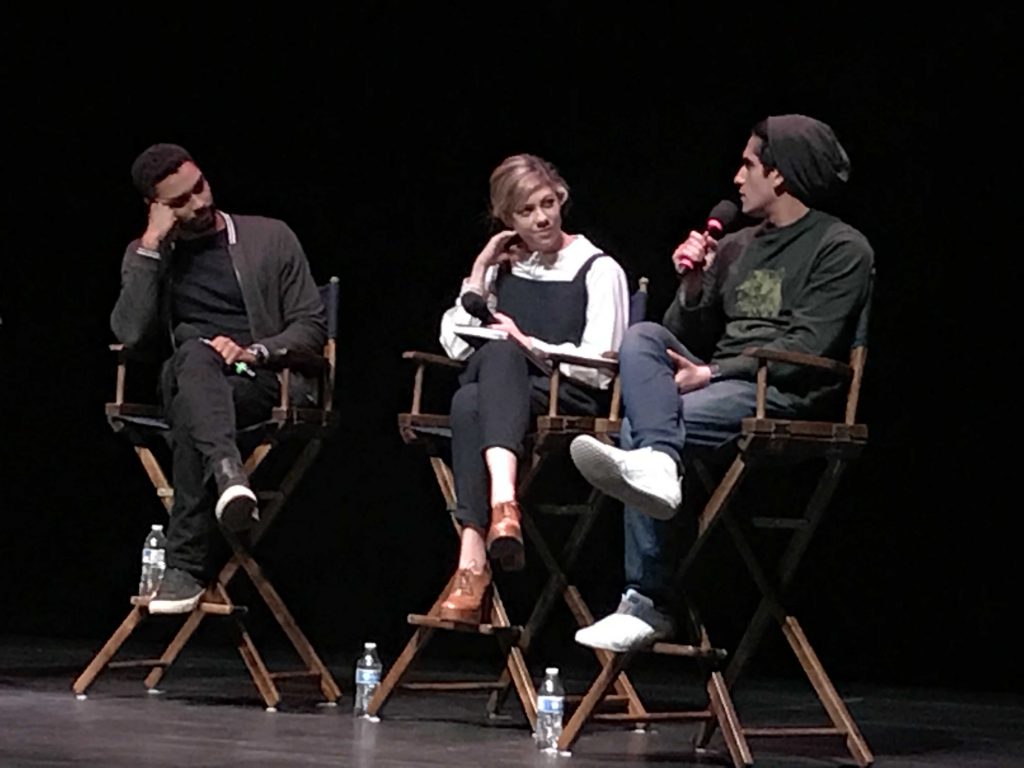 Keesh said he moved out to LA, and through what he called some "great luck," got an audition for the show. Flood said she always knew she wanted to become an actress, as she is an only child of two actors. She said she wants "For the People" to start conversations about the current political climate.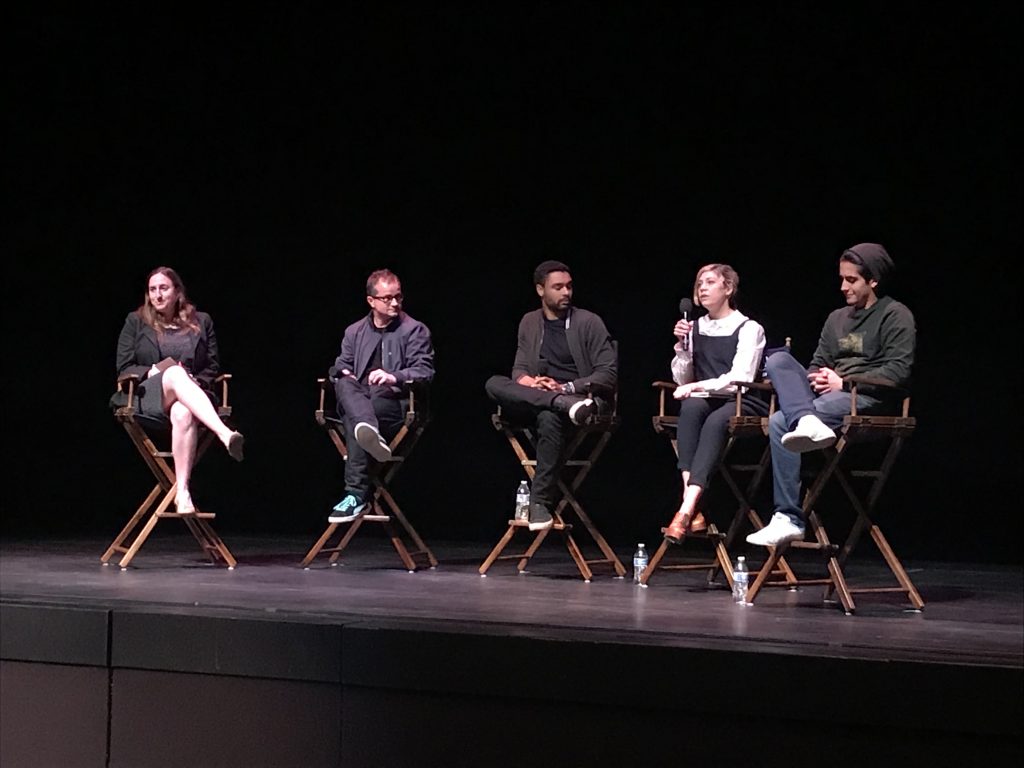 "I feel like if the show doesn't do well, I'm going to apply to Pepperdine," Flood said, followed by the audience's laughter.
Page said he was honored to be at Pepperdine.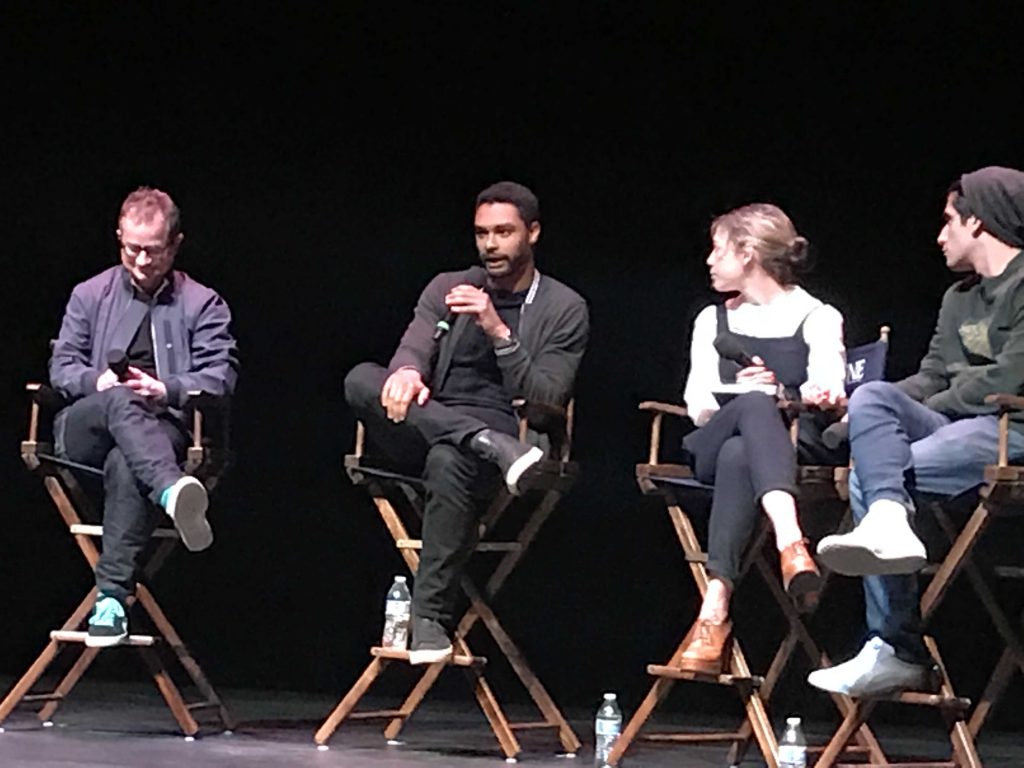 "I'm honored to be in the presence of so many smart people," Page said. "I'm in awe of everyone here because you guys get to go out and do the stuff we pretend to do. And that's very inspiring."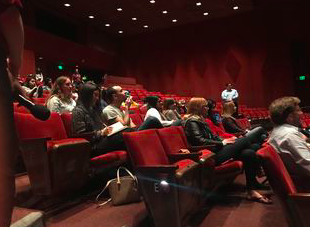 "For the People" premieres March 13 at 10 p.m., on ABC and will continue to air every Tuesday.
___________
Follow the Pepperdine Graphic on Twitter: @peppgraphic