Samantha Proctor poses confidently with a bright smile. During her time at Pepperdine, Proctor's confidence grew in herself and her music. Photos by Lucian Himes
For senior Samantha Proctor, music naturally lives within her. Being a musician is what she said she feels called to do.
From age 5, Proctor said she has been singing, writing original songs and playing piano. With a music-oriented family, Proctor said they encouraged her to pursue music as much as she could.
"I've never felt more passionate about something in my entire life," said Proctor, a Screen Arts major. "Something my mom always tells me is, 'Sam, the thing that's going to differentiate you is how much you want it.' And I just know innately that I want it more than anyone else, which is a cool feeling."
Senior Anna Kearle, one of Proctor's best friends and roommate, said she has known Proctor since the beginning of their first year at Pepperdine. As one of Proctor's biggest supporters and fans, Kearle described Proctor as joyous, bright and magical.
"She's like King Midas — anything she touches is gold," Kearle said. "Anything you're doing with her will just be golden, and so people need to remember her name because it's gonna be huge one day."
With inspirations such as Amy Winehouse, Nina Simone, Billie Holiday, Olivia Dean, Lorde and Miley Cyrus, Proctor described her style as contemporary jazz-pop. Like her idols, Proctor said she aspires to make songs that are relatable to a wide audience.
"It's a very vulnerable process to sit down with yourself and accept how you're feeling and put it on paper," Proctor said. "And then it's an even scarier thing to share that with the entire world. So the process is terrifying but very rewarding."
When Proctor first came to Pepperdine in 2019, she said she struggled with her mental health, making it difficult to express herself through music. During virtual classes in spring 2020, Proctor said she took steps to manage her anxiety and felt renewed when she returned to Malibu for in-person instruction.
"I truly started to accept myself and grow in my confidence and stand in my competence more and in my artistry and who I am as a person," Proctor said. "That was completely life-changing for me. And so when we came back junior year, I came back with this whole new perspective."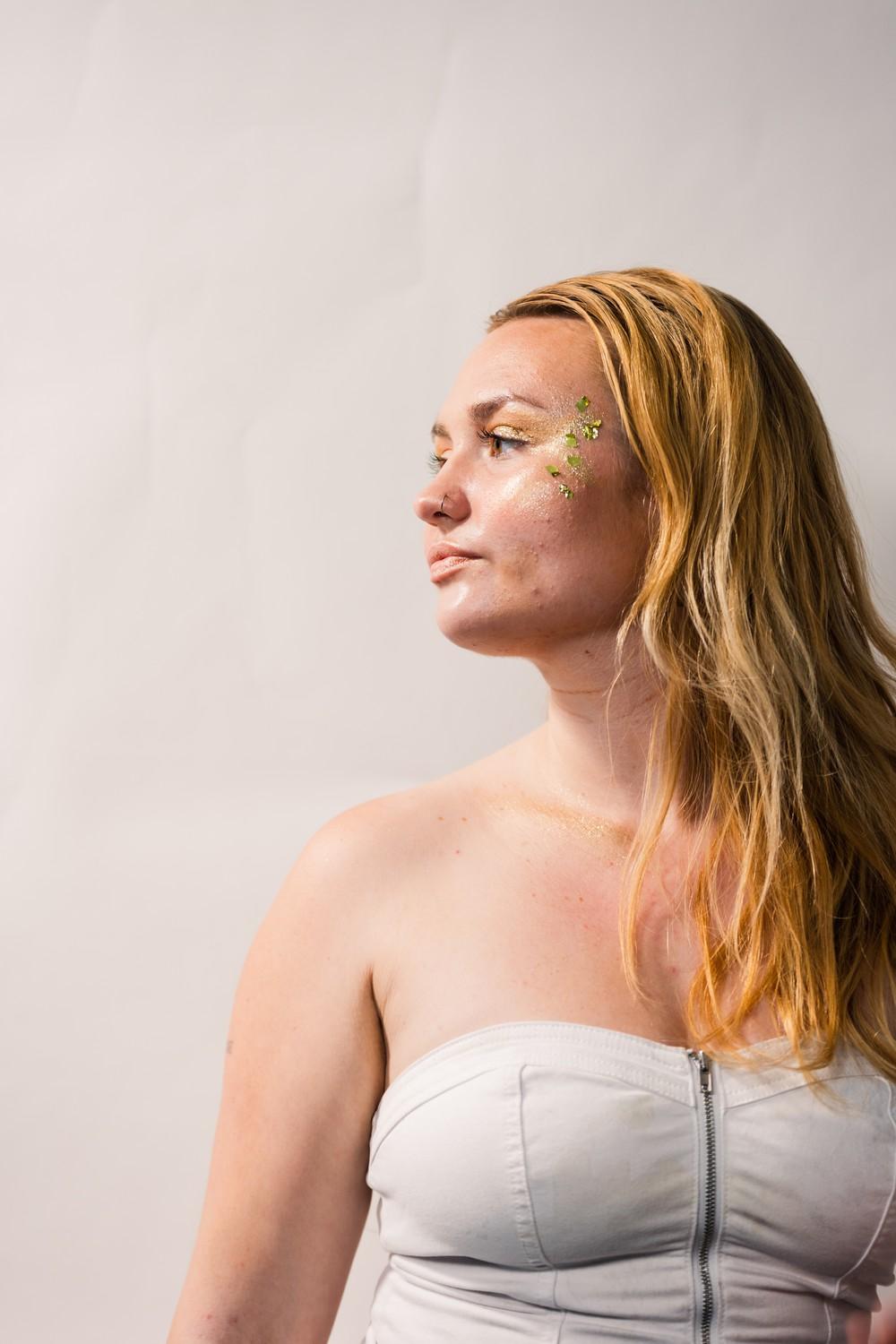 With a newfound confidence in her music, Proctor released "Crime Spree" — a single encompassing the themes of empowerment and owning oneself — in December. The single is part of her Extended Play (EP), "Hotel June," which she plans to release this summer.
"I really try to go for this nostalgic vintage feel, and that's really what I want to capture in this as well," Proctor said. "I'm planning on it being like four or five songs, not too long, but I want to just kind of solidify something that can lead the way toward something bigger."
When Proctor performs at open mics and bars, Kearle said she has a powerful presence and shines onstage.
"I really get into it and own it and own my stage presence, which is really cool," Proctor said. "Once you get over the initial fear, you feel invincible, and then there's no better feeling than stepping off and knowing that you owned your moment when you were up there."
With a determined spirit, Kearle said Proctor puts her all into everything she does and creates. Behind it all, Proctor said her friends and family are the support system that encourages her in her music.
"I'm so lucky to be surrounded by people who are so supportive and who don't doubt me even when I'm doubting myself — I think that's a super important thing," Proctor said.
___________________
Follow Currents Magazine on Twitter: @PeppCurrents and Instagram: @currentsmagazine
Contact Jackie Lopez via email: jacqueline.lopez@pepperdine.edu