Photos by Bailey Bosworth
March is a month that means many things to college students: midterms, spring break and warmer weather. There is also another huge aspect to early spring that attracts college students across the United States — the kickoff of music festival season. Whether you prefer SXSW, Bonnaroo, Coachella or Lollapalooza, music festivals are definitely an experience.
While music, booths and camping are all essential to the music festival experience, an iconic part of music festival life is the wardrobe. You can't scan Pinterest during Coachella without seeing women donning flowy skirts, floral rompers and bodysuits. As for the men, there are pictures of average Joes and celebrities alike rocking hats, flannels and cutoffs.
Between the major music festivals and the Student Programming Board's Pacific Sounds Music and Arts Festival, everyone can benefit from a little festival outfit inspiration.
Music festival outfit shopping can be an intimidating process, especially when celebrities attend Coachella in headdresses, bralettes and rompers with plunging necklines. However, you don't have to conform to what everyone else wears. Whatever your style may be, you can always find an outfit that reflects your personality and fits the festival vibe.
Instead of wearing a backless romper, check out Free People's collection of rompers and add a sweater over it. Flowy skirts are extremely popular and look great with any variety of tops, not restricting anyone to cropped tees.
Floral and bright colors are also not the only options for music festivals. For a bolder look, add a leather jacket over a pastel flowy skirt for a fun and comfortable look; it's perfect for the transition from day to night. Rock a simple tank top underneath for those hot Valley days.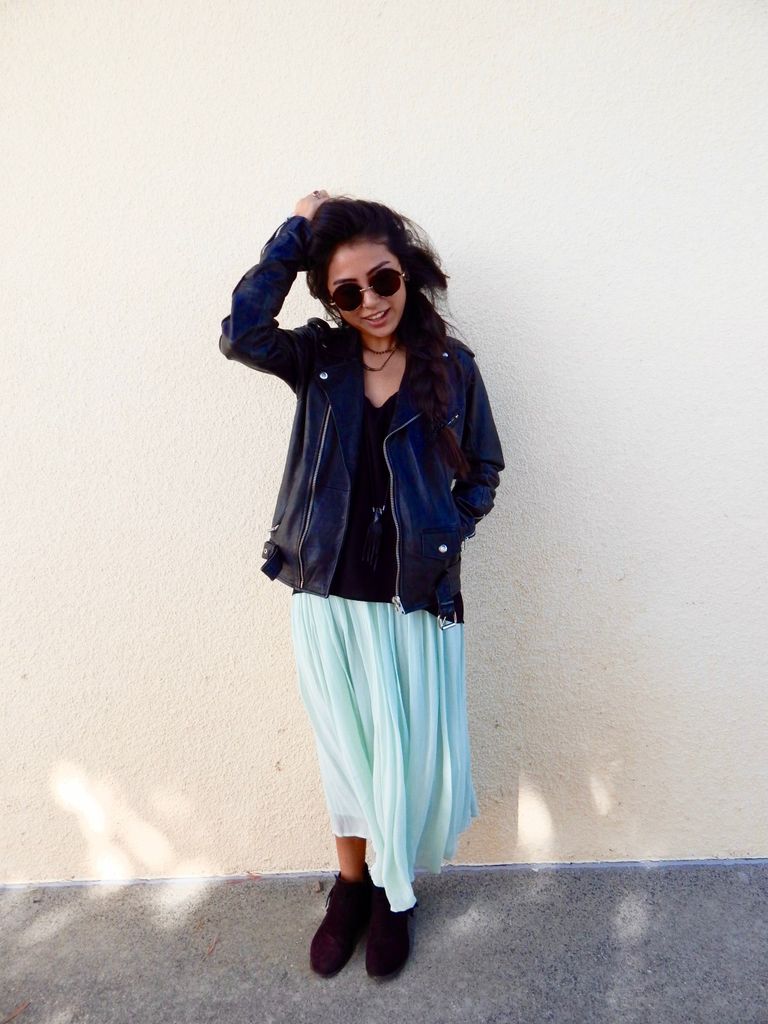 Model: Junior Alina Matsuda
Accessories are always important, and a major part of the festival look. Layer on the jewelry and don't be afraid to add some fringe.
Guys can look to Austin Butler for music festival inspiration. With Vanessa Hudgens on his arm, there are several pictures of him donning hats, rings, flannels and tank tops at Coachella. While not everyone wants to wear wide-brimmed hats, guys should definitely be taking a few pointers from style at these events.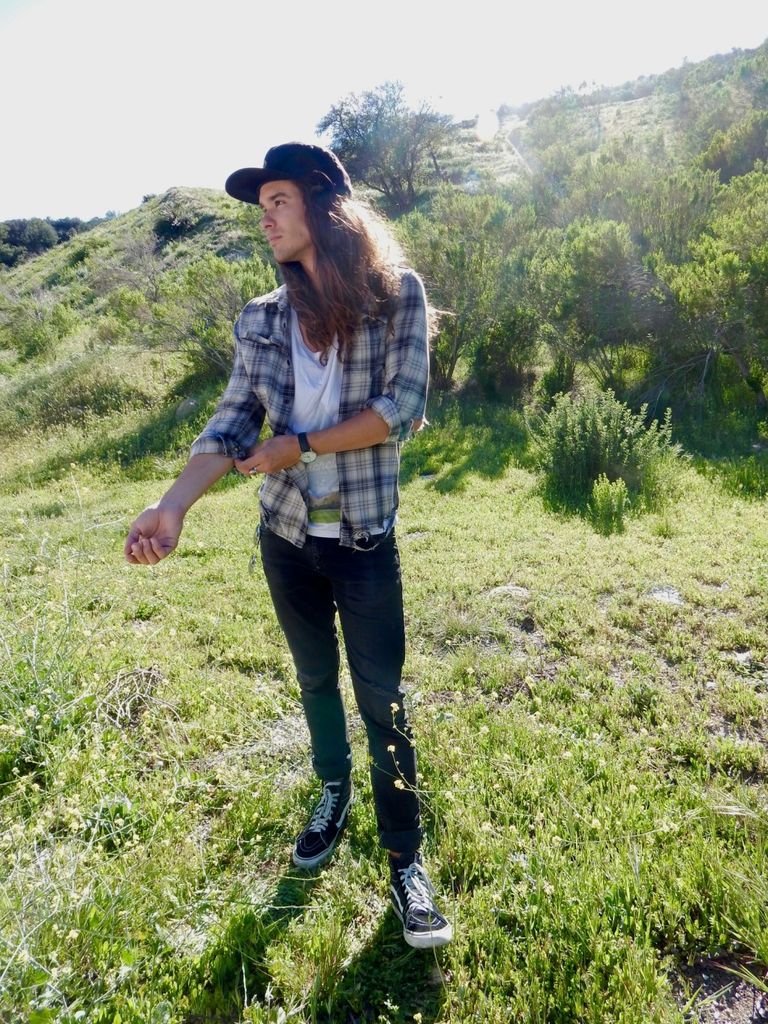 Model: senior Sean Graves
No, it's not the 1990s, but denim on denim is back. Sean Graves shows how to perfectly rock the festival look and adds his own personal flair. Try rocking some brown boots and a white, short-sleeved button-down for an uber-trendy look. If you're feeling really bold, include some rings and bracelets.
Another alternative is to wear a skater-esque look. In order to do this, throw a flannel on over a tank top and add a pair of Vans or Converse. Add a hat, and the look is complete.
Ultimately, festivals are about the music and enjoying one's self. Regardless of what you wear, just be sure to feel like you are killin' it.
_____________
Follow The Graphic on Twitter: @PeppGraphic