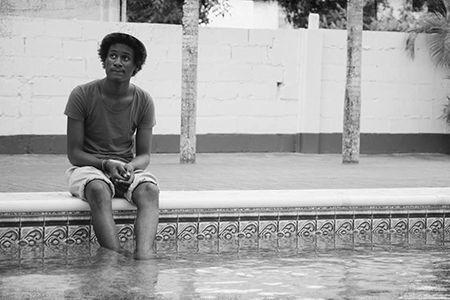 Photo Courtesy of James Francis
James Francis is a young rapper, singer and songwriter who is looking to break into an industry as competitive as any other. He has the drive, the raw talent and the backing of a record label, but also the unrefined and at times flawed sound typical of any newcomer to music. Although Francis has been creating music for no more than a few years now (he is still only 16), his music expresses moments of artistic maturity indicative of the potential the teenage artist is capable of.
"The Tour," his first release as a mostly solo act, is an EP that allows Francis to explore the wide range of his talent but seldom delves deep enough to push the limits of the young artists burgeoning skill. The EP lusts after promiscuous women, money and drugs, often nearing an emotional criticism of the subject matter but unfortunately pulling back at the last minute to do no more than flirt with a deeper context. "The Tour" is an album that portrays the more basic indulgences of party-seeking youngsters, with moments of introspection that are the true highlight of the album few and far between.
As a whole, "The Tour" is a fun EP, with 13 tracks well suited for a cruise down PCH or a kickback with friends. Francis has an impressive, if not repetitive, rhyme flow, but his true talent comes through in songs in which the artist sings. His singing style is reminiscent of Frank Ocean, epitomized by slow and rhythmic intonation that nearly perfectly emphasizes the tone of each track. It is during the singing portions of "The Tour" that Francis is able to fully express himself emotionally.
Production on the album is a blend of originally produced sounds and remixes of various songs and beats from other artists across a myriad of genres, including pop, rock-n-roll and EDM. Francis adds his own lyrical take on each beat, creating a reinvention of popular tracks that feels at times familiar but genuinely new. Most of the original production work focuses on simplicity, creating basic beat breaks, which are differentiated by the inclusion of remixed content. The format fits well for what "The Tour" sets out to do: introduce an upcoming artist and showcase his lyrical breadth across a wide musical range.
"The Tour" is a solid introduction for Francis as a young solo artist floating on the cusp of stardom. The album is fun if not fully formed, groovy if not original and altogether more of a mixtape if not an album. It serves to highlight his potential — something he has a lot of — and is a fine preview of what's to come from the talented artist.
Check out James Francis and his music yourself at http://musiqcenter.com.
_____________________________________________________________________________
Follow Chirag Patel on Twitter: @cbpatel86

As published in the Nov. 14 issue of the Pepperdine Graphic.