The "Mid90s" movie poster features Stevie, a young boy who takes up skateboarding to escape his troubled home life. This film was produced by A24 and is written and directed by Jonah Hill.
Photos courtesy of A24
A24, the production company that Daniel Katz, David Fenkel and John Hodges founded in New York in 2012, went from nameless to household in the cinema industry. In 2019, it managed to earn 25 Oscar nominations while producing over two dozen films that year.
The company originally produced artisanal films that Hollywood usually disregards but eventually made its breakthrough by winning best picture in 2016 for its film "Moonlight." After much buzz from the Sundance Film Festival and offbeat horror films such as "Hereditary," A24 decided to partner with writer and director Jonah Hill to create the skateboarder's dream that is "Mid90s."
"Mid90s" begins with a young boy named Stevie (Sunny Suljic) ending a fistfight with his aggressive older brother (Lucas Hedges), then leaving his house to roam the streets of Los Angeles only to stumble upon a skate shop. This skate shop is the hangout of four older boys (Olan Prenatt, Na-Kel Smith, Ryder McLaughlin and Gio Galicia) who happen to be best friends.
The boys are all skaters who have dropped out of school and struggle with drug and alcohol use, abusive families and more. Stevie is dealing with the pain caused by his mother and her revolving door of dates, leading him to bond with these boys as they take him under their wing.
The boys teach Stevie how to skateboard, which helps him forget his problems and teaches him how to get up after falling, literally and figuratively. These friends become mentors to Stevie, showing him to never give up and the consequences of what happens when he does. This message compels the viewers to then look into their own lives and recognize how strong they can be.
This movie combines comedy and drama to create one of the best modern motion pictures. The cinematography of the gritty LA streets mixed with the idea of friendship between young adults trying to dodge the incorrect judgments of their life gives this movie a warm, nostalgic feeling. The accuracy of the skateboarding and the hip hop soundtrack truly make this film feel close to home, like a love letter to many '90s childhoods.
These inspirations led Hill to hire professional skater Na-Kel Smith to act for his first time in this feature film. The detailed scenes of skateboarding are entertaining for anyone, especially those doing kickflips of their own.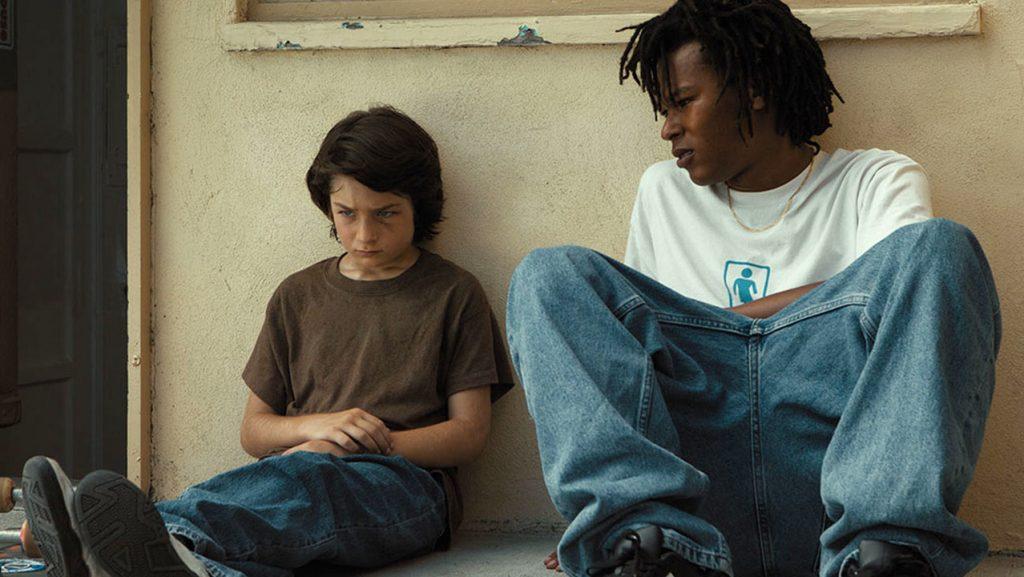 Although this film is about kids, it is not for them. The adult themes and vulgar language showcase the realities of looking to one's formulaic life and finding rejection. This feeling leads viewers to look within their community, just as Stevie did. These boys all have attributes in common: confused yet hopeful, crude yet naive. This coming-of-age story will have you rooting for teenagers, as you see parts of yourself within them.
"Mid90s" is available to stream now on Amazon Prime. For students who want to practice tricks like Stevie, Malibu just opened a new skate park located near Malibu Bluffs Park.
________________________
Follow Pepperdine Graphic on Twitter: @PeppGraphic
Email Beth Gonzales: Beth.Gonzales@pepperdine.edu