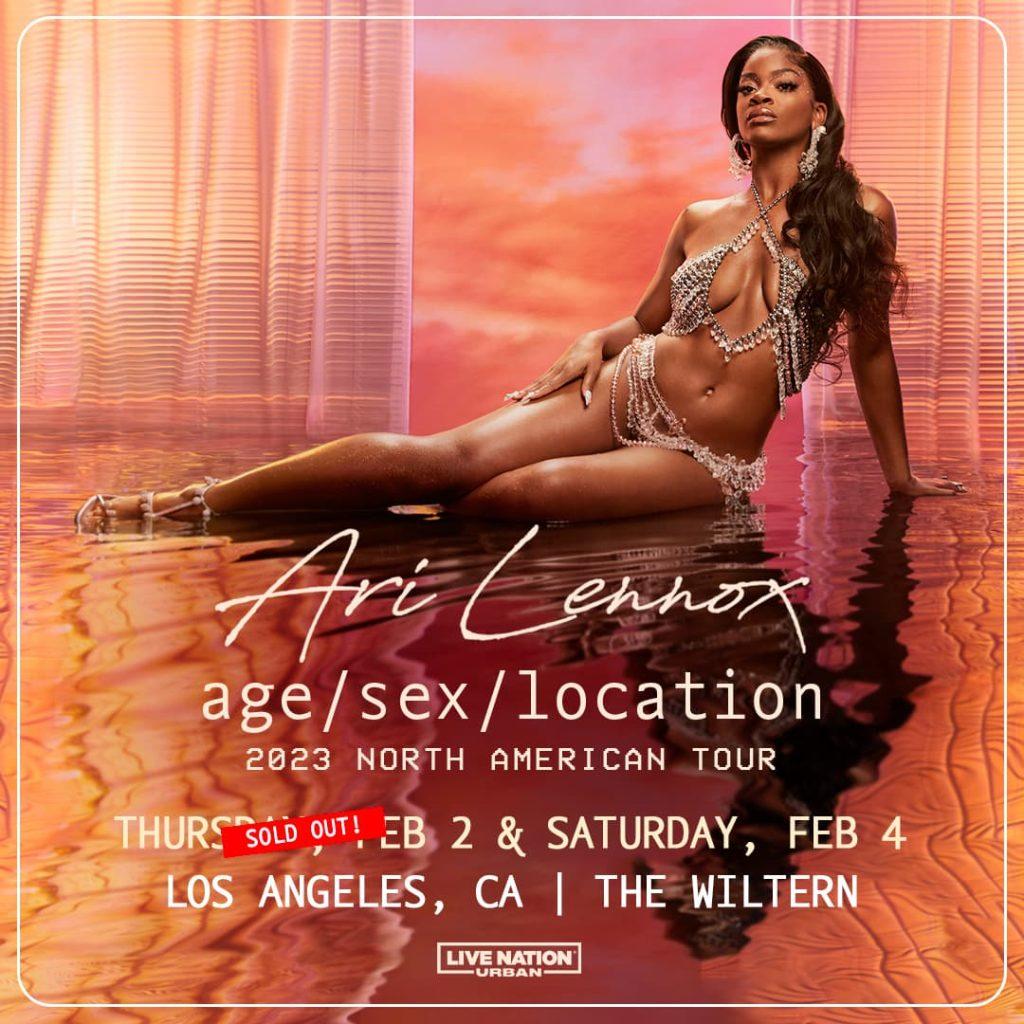 The official tour announcement poster for Ari Lennox's sold out shows in L.A. Lennox confidently posed surrounded in lush pink for her latest album cover — "age/sex/location." Photo courtesy of Live Nation
Transparency Item: A review provides an informed and opinionated critique. These informed critiques are published to make a recommendation to readers. This review is the opinion of the writer.
American R&B singer-songwriter Ari Lennox has embarked on her tour promoting her second studio album "age/sex/location" released Sept. 9. The tour made a stop in L.A. and sold out two shows at The Wiltern on Feb. 2 and Feb. 4.
Before she was selling out Hollywood theaters, Courtney Salter emerged as Ari Lennox by posting songs onto Soundcloud. In 2015, Lennox signed to J. Cole's record label Dreamville and began working on her debut project. In 2016, she debuted with "Pho," a seven-track EP that showcased her as a promising R&B artist.
The EP's only promo single, "Backseat," featured a smooth and nostalgically hip-hop feel. The short project also featured softer somber sounds with "La La La La" and old school neo-soul with "Cold Outside." Throughout 2018, Lennox released a string of catchy and sensual promotional singles such as, "40 Shades of Choke" and "Pedigree."
In 2019, Lennox released her debut album "Shea Butter Baby," featuring contributions from J. Cole, JID and Masego. The album is about self-love, bad habits and finding power in sex. In 2022, she picked up the momentum of new music as she released a five-track EP, "Away Message," only a week before releasing "age/sex/location." Lennox's catalogue of soul music continues to grow alongside the hype she very much deserves.
At the start of her L.A. concert Feb. 2, the sheer curtain was pulled, exposing the stage and introducing the packed audience to Lennox wearing a blue form-fitting silk gown.
She opened her set performing her latest album's blues-inspired intro track "POF" — "Plenty Of Fish." This song features the 31-year-old singer reflecting on the string of bad choices in men she has encountered. She disappointingly sings in the song, "Will somebody explain what's with these lame fish that be swimming to me?"
Her band added some new harmonies and horns to the song's bridge, adding extra tension and vocal excellence to the lines, "Lord knows I don't need no one, but it sure would be sweet."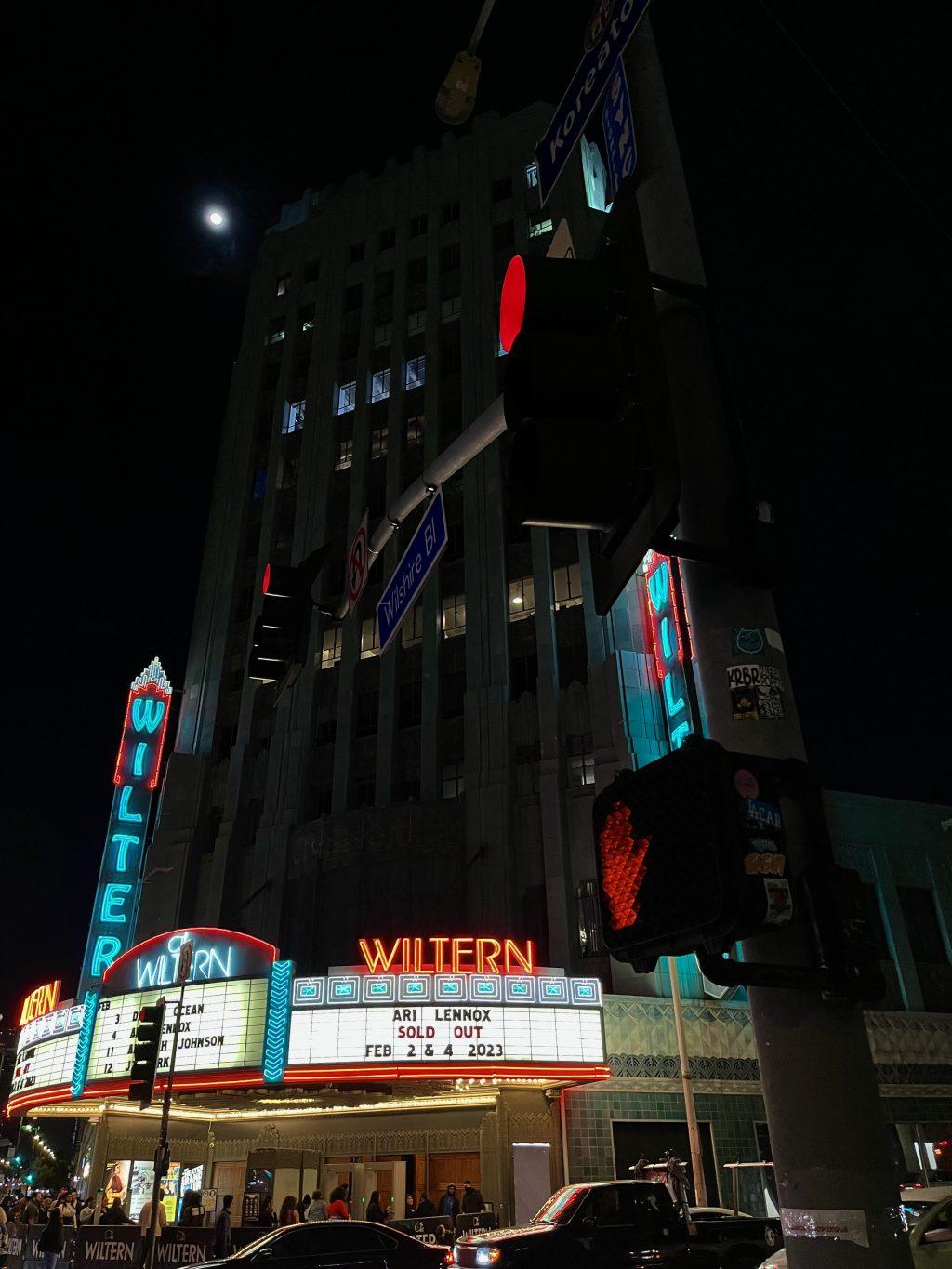 She then performed her latest single from the record, "Waste My Time," a sexy and more upbeat R&B song that really got the crowd warmed up to start moving with the beat. She continued her set promoting more of her new music with "Mean Mug."
She then surprised the sold out venue with R&B singer-songwriter Lucky Daye. They performed "Boy Bye" — a slower and more flirtatious song off the new record. Their stage presence was electric as they brought their duet to life for the first time on tour. The crowd kept the energy going as Lennox followed with the overtly sex-positive "Stop By," which smoothly transitioned to a cover from the 1983 hit "All Night Long" by the Mary Jane Girls.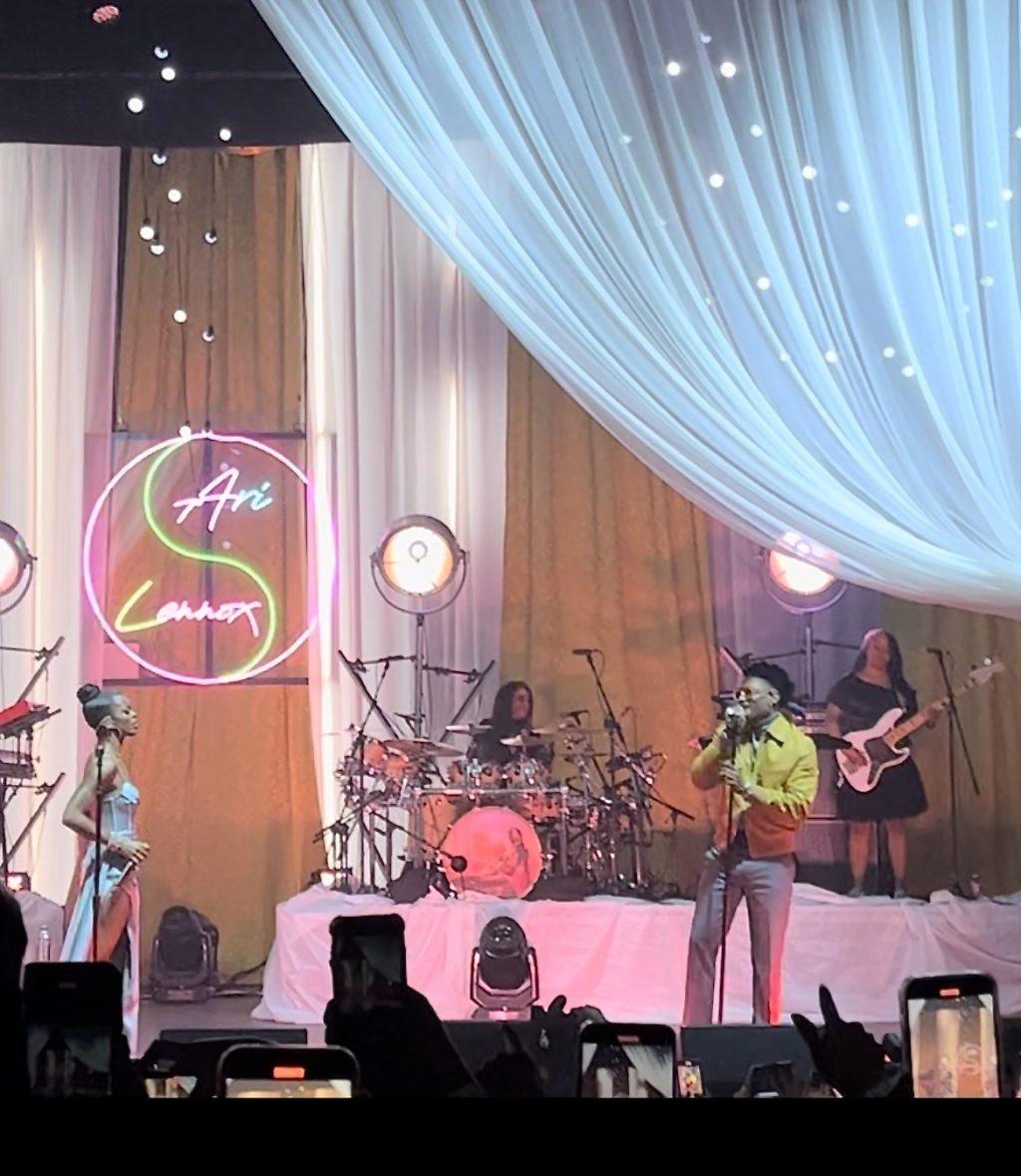 Lennox's setlist started to dig into her previous project as she performed the groovy and horn-heavy "New Apartment" from her debut album. The vibes slowed down once more as she performed her song "Whipped Cream," which investigates searching for self-love after being in love with someone. The audience sang along with Lennox, "I've been eatin' whipped cream, havin' vivid dreams/Of your face and through people on TV screens." "Whipped Cream" is a testament to Lennox's somber songwriting ability that takes breakup songs to a whole new level that put you deep in your feels.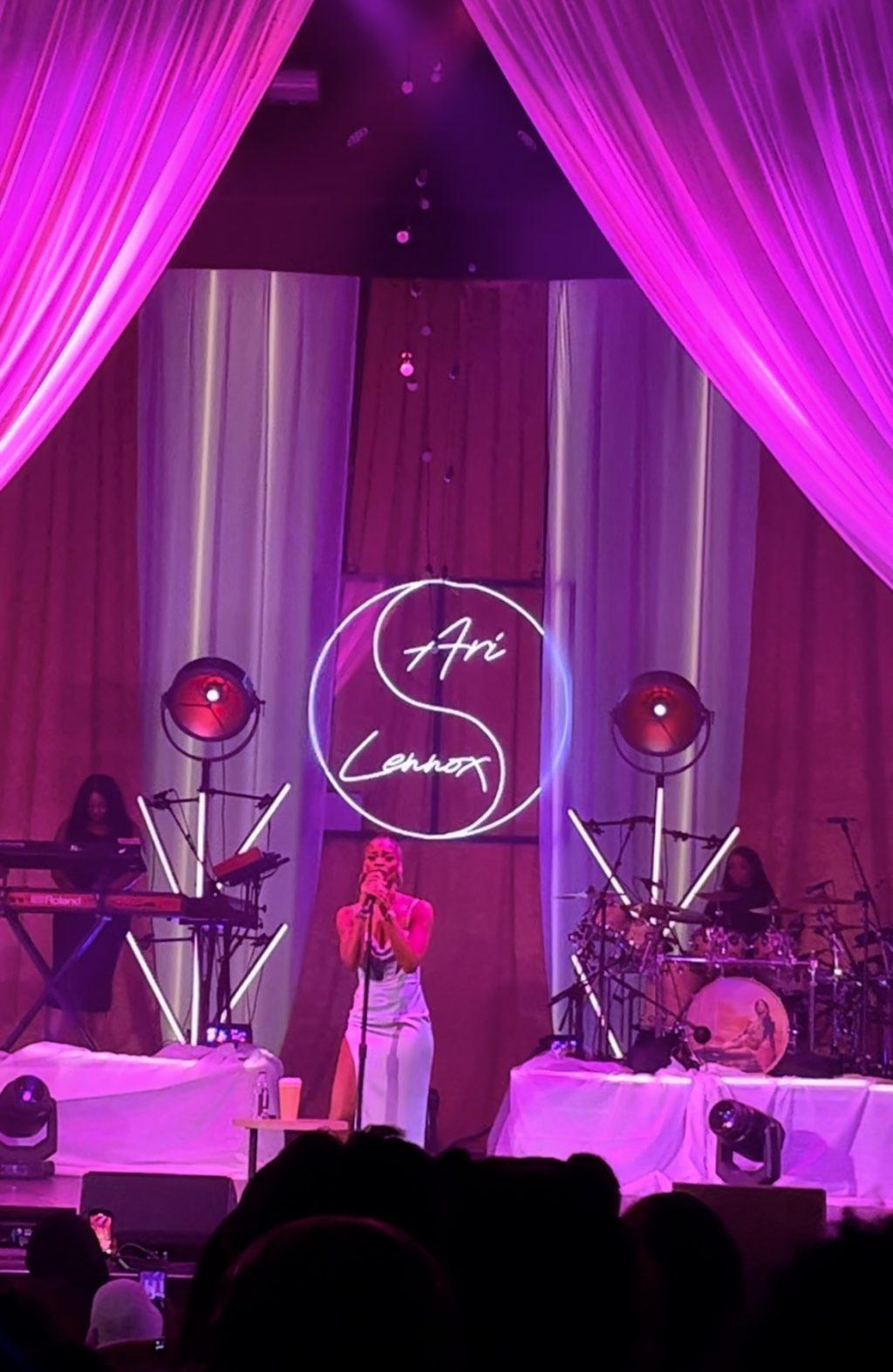 As smoke and smooth soul music began to fill up The Wiltern, Lennox asked the audience, "What do y'all smoke?" She began her next track with "I've been smoking purple haze to forget about you."
She then performed "I Been" — a vocally powerful song, reminiscent to the emotive vocal talent of Erykah Badu. This is a song about life after love and even smoking to forget about the hurt, a popular motif with the R&B star. Lennox got the audience's energy back up as she began singing "Facetime" with a remix cover of Beyoncé's "CHURCH GIRL."
Lennox opened her second act by performing "Unloyal" from Summer Walker's second studio album "Still Over It." She took it back to her debut project by performing "Backseat"— allowing the real fans a chance to show themselves as they sang along with Lennox.
As Lennox began to close out her set, she sang "Blocking You," and had the audience repeat after her, "blocking you on everything," telling the audience to block all the negativity, haters, ex lovers and uncertainty. Lennox then sang "Queen Space," a sultry R&B groove about reclaiming your space completely.
The crowd was still wanting more, prompting her to officially finish the night with "Pressure," the playfully sexy song about applying the right amount of pressure.
Lennox gave the audience quite the show making sure she was promoting her latest album but also giving the fans the Ari they first fell in love with when she debuted. The performance was an impeccably soulful set of music to dance to, music to get us thinking about that one ex and music that allowed the audience to truly feel.
___________________
Follow the Graphic on Twitter: @PeppGraphic
Email Ivan Manriquez: ivan.manriquez@pepperdine.edu