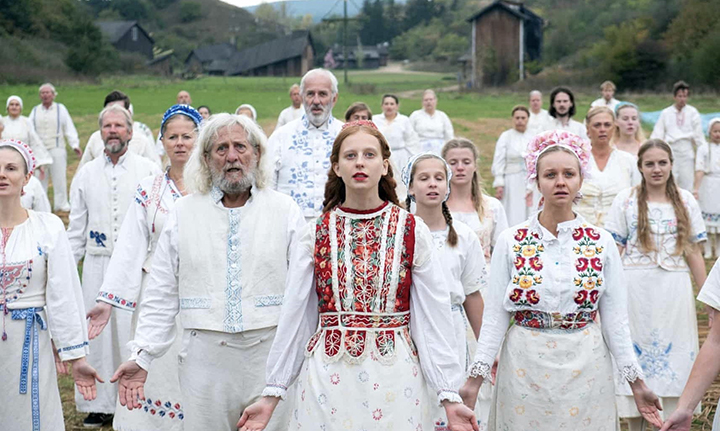 Photos courtesy of A24
Despite being both disturbing and polarizing, many considered Ari Aster's debut horror film, "Hereditary," one of the best movies of 2018. Fans of "Hereditary" wondered whether or not Aster could accomplish this feat again when he announced his second film, "Midsommar," would open in theaters July 3. The result was an even more polarizing and controversial movie that reinforces Aster's talent as a modern horror movie director.
"Hereditary" and "Midsommar" are both equally disconcerting and gory movies revolving around how people deal with grief. However, "Hereditary" features a failing family dynamic while "Midsommar" presents a relationship quickly spiraling out of control.
"Midsommar" begins with a devastating event that traumatizes Florence Pugh's character, Dani. Although Jack Reynor's character, Christian, has wanted to break up with Dani for a while, he decides to stay in the relationship, as he feels obligated to help Dani cope.

Photo Courtesy of A24
He invites Dani on a trip to Sweden with him and his friends to be nice, and she accepts. When they arrive in the beautiful Swedish village, they notice everyone is dressed similarly and acting strangely. As the behavior of the villagers becomes unsettling, Dani and her friends realize the danger they are in, but it's too late.
"Midsommar" is not the typical horror movie that takes place in a dark and creepy place. Almost all of the scenes are in sunlight, and Aster brilliantly manages to maintain a suspenseful setting through the soundtrack and the villagers' increasingly odd behaviors.
Aster was successful in creating another movie as, or perhaps even more, ominous as "Hereditary." The beautiful scenery of the Swedish village is perfectly contrasted with the gruesome and unnerving acts of its inhabitants.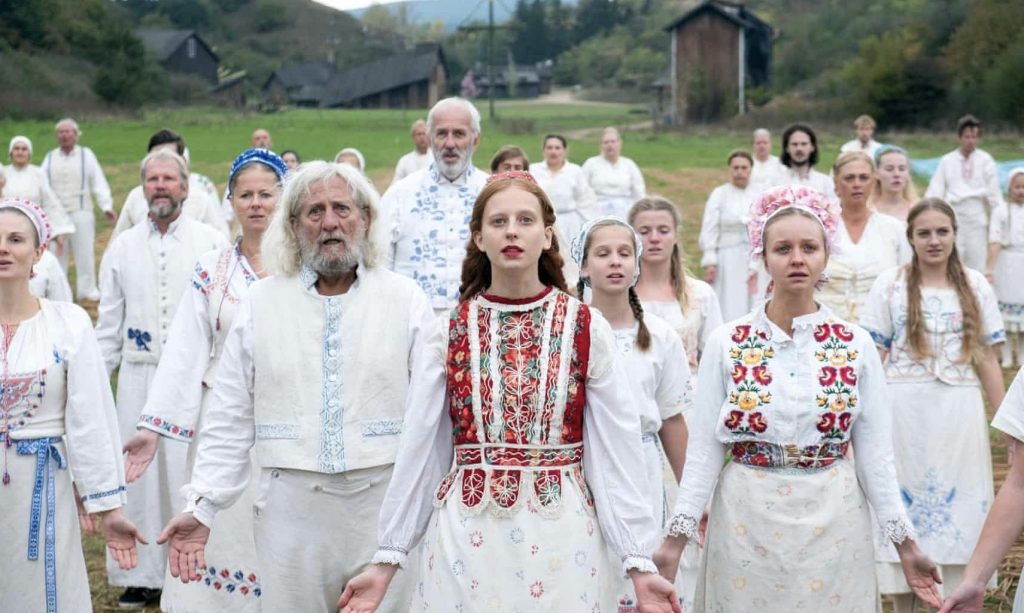 Photo courtesy of A24
The film is also unlike traditional horror movies in that it is not filled with surprises or jump scares. It lasts nearly two and a half hours, allowing the suspense to slowly increase and unnerve the audience.
Furthermore, the slow pacing allows more room for character development and a better grasp of the characters' relationships. Dani and Christian's relationship continues to deteriorate, which leaves Dani with a difficult decision at the end. The movie ends with a cathartic, albeit highly unsettling, end for Dani.
The acting of the entire cast is phenomenal. The role of Dani, in particular, begged a lot both emotionally and mentally from Pugh, and she delivered. Pugh was absolutely mesmerizing and successfully draws the audience into her character.
Aster's new film "Midsommar" has further cemented him as one of the greatest modern horror movie directors. Fans of Aster will be pleased with it, as he gave them a new disturbing movie that feels familiar to "Hereditary."
Although the film was released two months ago, an extended director's cut was released in theaters during Labor Day Weekend. "Midsommar" is expected to be released to DVD Oct. 8, according to Collider. The Director's Cut is rumored to be on Apple TV shortly as stated by Cinema Blend.
____________________________________
Email Race Dalton: Race.dalton@pepperdine.edu