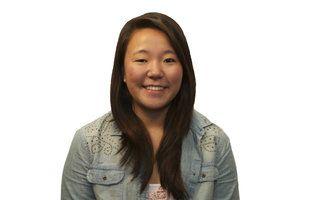 The countdown to the NBA season is now set at 30 full days. That's 720 hours, which is 43,200 minutes, which is 2,592,000 seconds. Though daunting, it'll come with time.
Plus, regardless of whether games are happening, there is never a dull moment following the personal lives of players past and present. It was established that Lamar Odom was never missing, Tracy McGrady stepped down from his 16-year post in the League and Dennis Rodman has announced that he will return to North Korea to hang out with Kim Jong-un.
Since the Lakers dumped him in 2011, LO hasn't been the same. His double-digit averages sank to 6.6 points per game and 4.0 points per game with the Mavericks and Clippers, respectively.
Though his marriage to Khloe Kardashian seems like a positive aspect in a twisted way, recent reports have said their relationship is faltering. A source said he was missing, to which Khloe said she knew exactly where he was, and the story tumbled downhill.
He was arrested for a DUI on Aug. 30 and suffers from addiction problems — not cotton candy, but as TMZ reports, Oxycontin and cocaine.
I don't know Lamar personally, yet I've studied his career through the years, and have seen the ridiculous technicals refs tend to call on him and his oftentimes-boyish reactions. From that, he seems like a sensitive player who just wants to play ball. I hope all of LA sends him well-wishes.
Next on the NBA news radar is T-Mac retiring at 34 years old. He may have been drafted by the Raptors, but he belongs in the red and white Rockets jersey. He and Yao Ming joined forces, gained the support of all of China and put on a show season after season.
He now caps off his career with a 14.4 points per game average and leaves us with legendary memories such as when he rained 13 points on the Spurs in 33 seconds on Dec. 4, 2004, in a Reggie Miller-esque fashion.
On Grantland, Bill Simmons says T-Mac deserves a spot in the Hall of Fame. I stand by that argument.
Aside from Lamar's struggle to restart his NBA career and Tracy McGrady's decision to end his, retired Hall of Famer Dennis Rodman has become somewhat of a public diplomat in building relations between the U.S. and North Korea — well, sort of.
Rodman first visited North Korea in March 2013. The trip was deemed a success as Rodman tweeted his way through it spurring the hashtag "#worminNorthKorea." He casually went to basketball games with the dictator.
In May 2013, he tweeted at Kim Jong-un to "do me a solid" and release Korean American detainee Kenneth Bae. That didn't work out, yet Rodman told Reuters he is heading back again for another "basketball diplomacy tour."
It's baffling imagining a strict ruler chilling with Rodman, who is quite a character with multi-colored hair and multiple piercings. Jong-un reportedly called Rodman an "awesome guy." Their relationship is hard proof that sports crosses boundaries — even boundaries that have stumped the U.S. government.
_____________________________________________________________________________
Follow Alysha Tsuji on Twitter: @alyshatsuji
As published in the Sept. 5 issue of the Pepperdine Graphic.