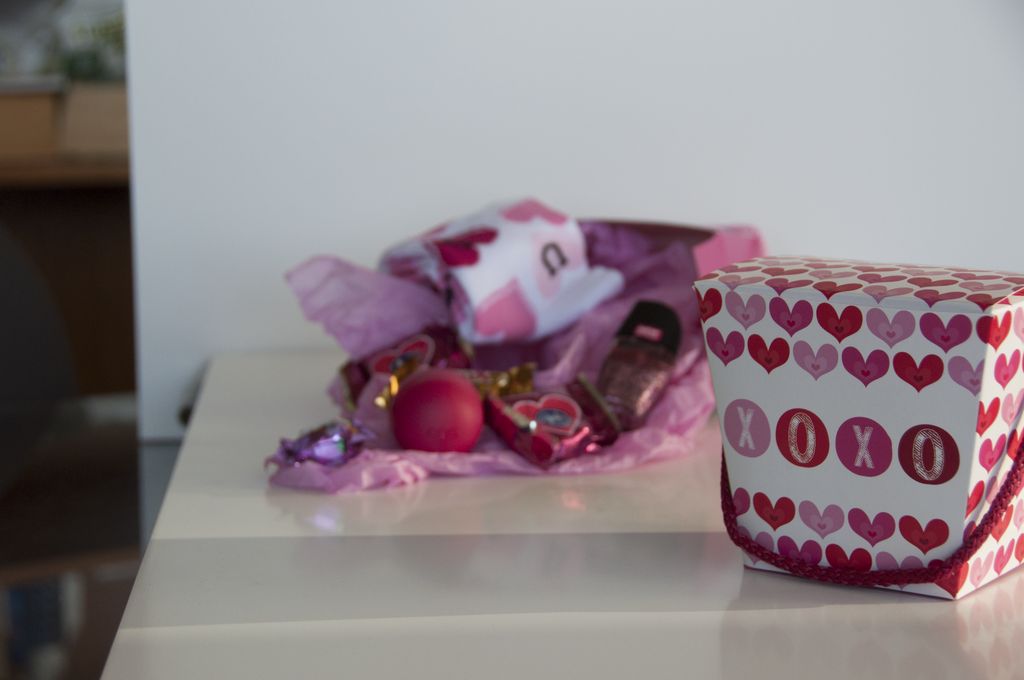 MacKayla Testerman
// Life and Arts Assistant
The words "Valentine's Day" don't make everyone jump for joy. You might be worried about what to do with your significant other, or perhaps you are not looking forward to everyone going out on a date while you stay in with Netflix. However, Valentine's Day is really for everyone, no matter what your Facebook relationship status says. With the day just around the corner, many will be scrambling for something to do or buy for their loved ones or friends.
While the traditional assortment of chocolates and a box of heart-shaped candies might be a classic, you might want to do something different this year. Here are three ideas to get you started.
1. Go somewhere
Get a basket together filled with good eats, maybe even some of those chocolate-covered strawberries they're selling in the Caf, and have a picnic on Alumni Park. Another option that takes advantage of our beach locale, as well as adopting the picnic idea, is to have a picnic on the beach and end the day with a sweet treat from Malibu Yogurt. Finally, if you're thinking you want a movie night and to stay in Malibu, check out "The Theory of Everything" at the Regal Malibu Twin, then walk to Grom and share a gelato.
However, if even the most spelled-out event planning isn't a strong suit of yours, or you want to make something special instead of going out and spending a lot of money, don't fret. Your Valentine's Day doesn't have to suffer. There is a free, helpful resource sitting there in cyberspace, waiting for you to use it, and its name is Pinterest.
2. Make something
Pinterest allows you to organize ideas for your perfect Valentine's Day from restaurant venue to menu, even down to gift bags if you're having a party. Its resources for baking and crafts are endless. The trend of "DIY" or "do it yourself " essentially rules the forum. This makes Pinterest a naturally great resource for quick options with personal and creative touches; the craft board "Crafts for Valentine's Day" already has close to 2,000 ideas.
Many of these ideas involve heartfelt and classy crafts for a loved one. However, many pins are not about romance, but rather about reminding the people you love that you're thinking of them. There are instructions and gift ideas for everyone ranging from a toddler boy to a wild gal pal. Either way, there is certainly something there for everyone.
I used Pinterest myself to make the gift boxes for my "Galentine's Day". If you're a fan of the TV show "Parks and Recreation," or perhaps if you've been on BuzzFeed in recent weeks, you might have heard of Galentine's Day. This idea has popularized the idea of an all-female Valentine's Day party in celebration of just being a lady. In the show, this Galentine's Day takes place on the 13th and is made to celebrate your friends without relationships getting in the way. But it can really be for anyone, and that's the real idea — that Valentine's Day is a holiday for everyone.
3. Friends need love, too
This year I will be celebrating with a group of girls that sport a variety of relationship statuses; one of them, for example, is engaged. We had already planned to go out to dinner, and then stay in for a movie after; however, I felt the night was missing something. So after some pinning, I ran across the idea of making gift bags.
So I thought I'd surpise my friends this Friday, with a treat. Open these boxes and inside each you'll find a variety of small candies, an Eos lip balm, a bottle of nail polish and festive socks. Along with that, each in attendence will receive a personalized card. I don't own a car, so instead I used the shopping shuttle to go down to CVS to pick up my supplies. So no matter what your transportation situation, anyone can put something like this together.
Whether you're going out for a girl or guy's night on the town, catching a movie with friends or eating dinner with a loved one, make sure to tell those closest to you how much you appreciate them this Valentine's Day.
_________
Follow The Graphic on Twitter: @peppgraphic