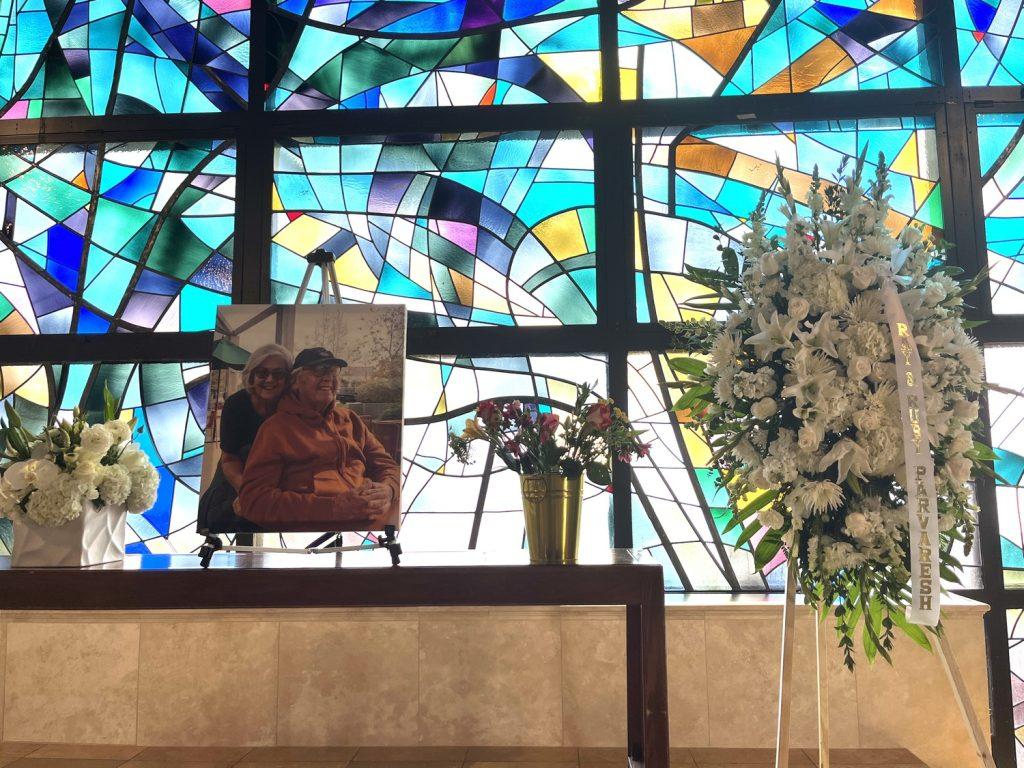 A photo of Nick and Carrie Rodionoff sits at the front of Stauffer Chapel on March 4, during a memorial for Nick. The Rodionoff family planned the memorial to honor Nick's life and time at Pepperdine. Photo by Abby Wilt
An athlete, friend, father, coach and mentor — this was Nick Rodionoff. Nick coached the Pepperdine Women's Swim and Dive team from 2000-2018, leaving a lasting impact on not only the Swim and Dive team but also the Pepperdine community. Nick died Feb. 17, at age 87.
Nick was known for his funny mannerisms by the pool, his warm personality and his famous catchphrase of advice when anything went wrong — "vitamin C and walk the dog."
"Nick was warm, genuine, creative and kind," said Shannon Belsky, former swimmer and Seaver alumna ('13). "He knew how to make people feel loved and valued."
Nick's swim and dive career took off in 1954, when he started diving for Occidental College. He also played football and ran track and field.
He then served as the head Swim and Dive coach at Birmingham High School in Van Nuys, Calif., for 33 years. There, he was recognized as one of the top coaches in the country, according to Pepperdine's website.
From 1964-74, Nick coached diving at UCLA, before coming to Pepperdine to coach the Men's Dive team.
He coached the dive team until 1987, when he then established the Women's Swim and Dive team. He was the head coach until 2018, with his wife Carrie by his side as a volunteer assistant coach.
Nick was a two-time Pacific Collegiate Swim Conference Coach of the Year and led the Women's Swim and Dive team to 13 top-five finishes at the PCSC Championships.
In addition, Nick was inducted into the International Swimming and Diving Hall of Fame in 1974, and in 2004, he was inducted into the National High School Coaches Hall of Fame — one of two swim coaches who have received this honor, according to Pepperdine's website.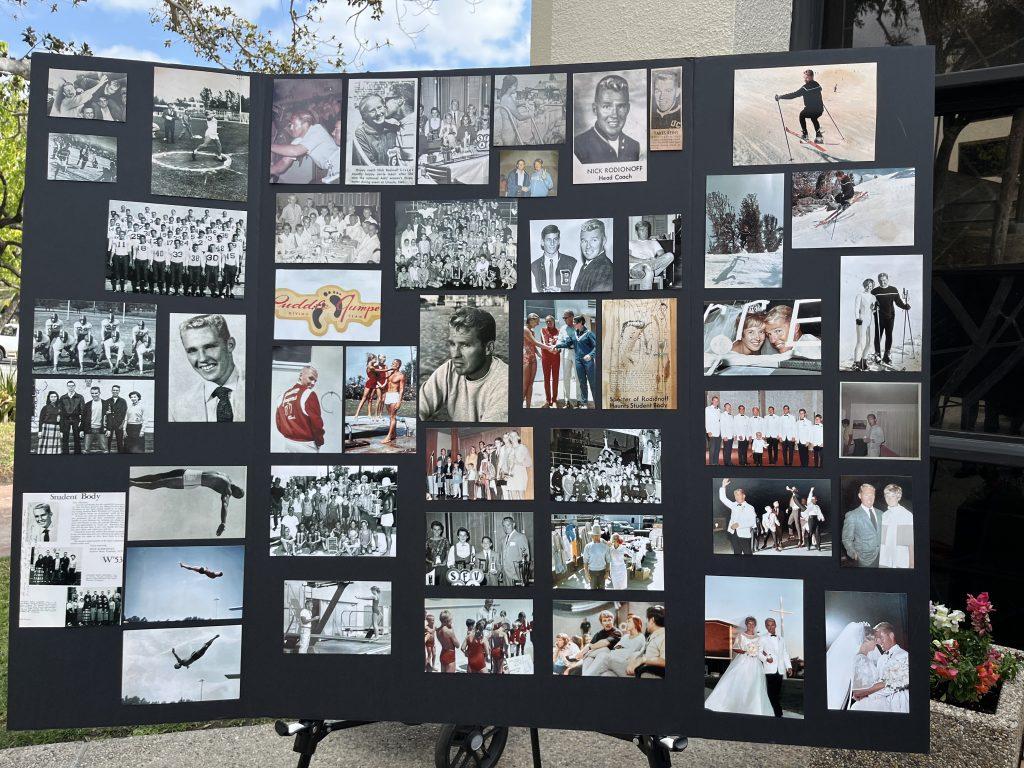 On and off the pool deck, Nick welcomed his swimmers with open arms to the team and to the swim family, Belsky said.
"The Malibu and Pepperdine communities are so dear to them, and they wanted each swimmer to experience the same homey feeling while attending the University," Belsky said.
Katie Giacobbe, former swimmer and Seaver alumna ('15) said Nick inspired her not only to come to Pepperdine but to continue her swim career in college. She said he prioritized his swimmers' well-being rather than just their performance in the pool.
"You could definitely tell he cared about not just swimming for his program, but just who we were going to be as people in life," Giacobbe said.
And Nick was always someone his swimmers could turn to, said Codie Cox, former swimmer and Seaver alumna ('15). She said Nick made Pepperdine feel like a home away from home.
"If we were ever stressed about swimming, school or life in general he was right there to turn to," Cox said. "He was there for the tough times but also taught us how to always have fun and laugh."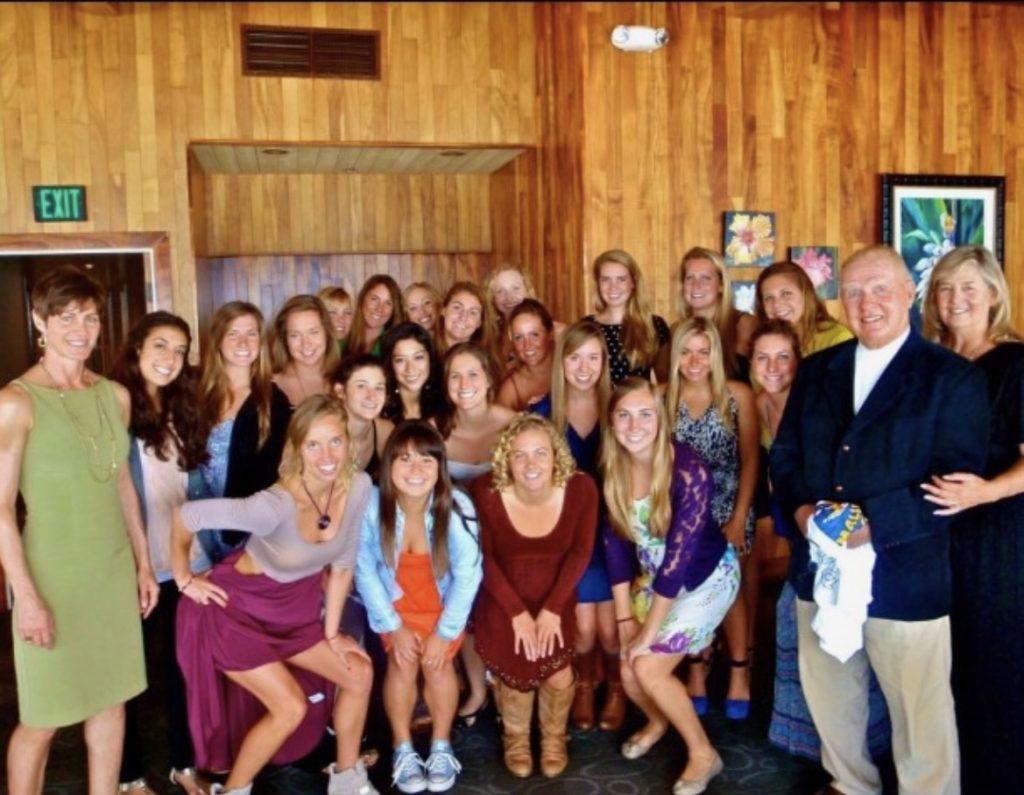 Nick always brought silly mannerisms to the pool deck too — keeping his swimmers on their toes.

Cox said one time after a long practice, she looked over at the hot tub next to the pool, and Nick was pouring bubbles into it.
Soon after, Nick encouraged the team to get into the bubble-filled hot tub, where they talked, laughed and shared memories after a long practice.
"It was the best post-practice hot tub session," Cox said.
Nick also had a tradition of bringing out what the swimmers called his "bear hat," signifying it was going to be a hard practice day, Giacobbe said.
"He would walk out on deck with a bear hat on, and we would be like, 'Oh my god, no,'" Giacobbe said. "It was just such a way to make something so challenging fun and I think it really brought us together."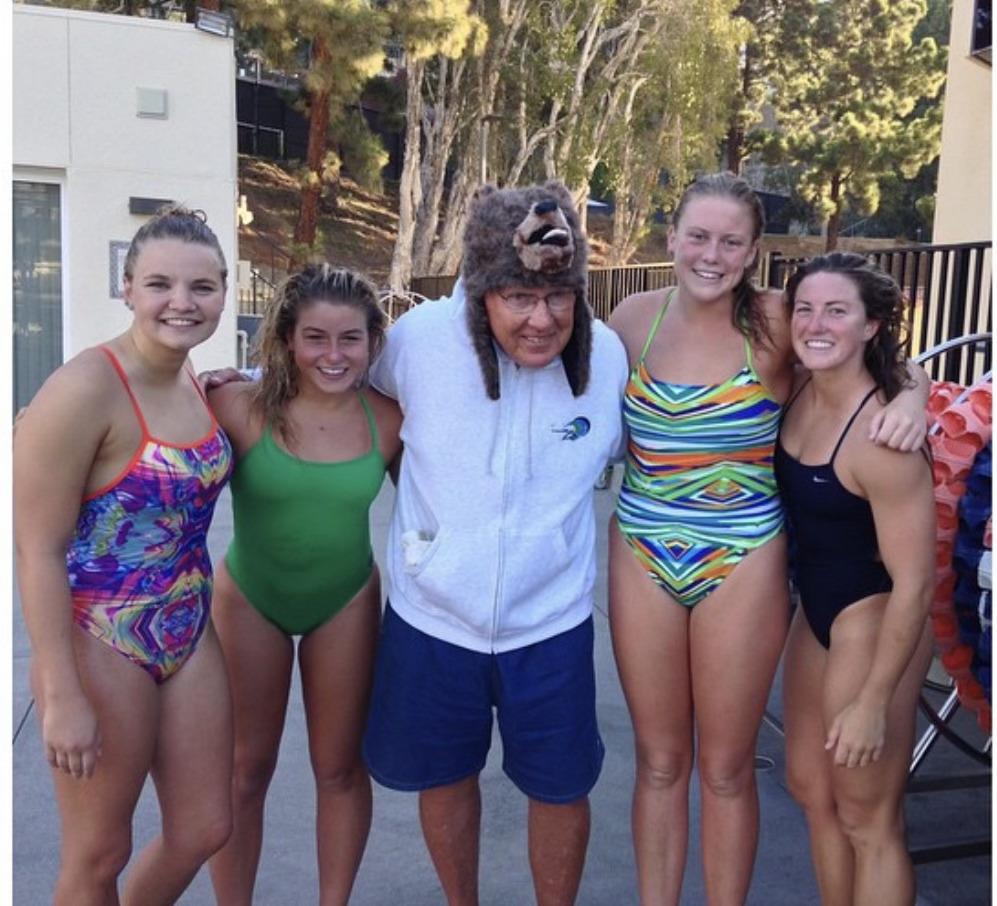 In his time away from the pool, Nick also had a creative outlet — taking photos and painting. His work has been shown in Outdoor Photographer, Surfer and Los Angeles magazines, according to the Chamber of Commerce's website.
Nick was patient with each of his swimmers and had a big heart for each and every person on the team throughout his time as head coach, Giacobbe said, and he shaped the team into a successful but also family-oriented team.
_________________________________
Follow the Graphic on Twitter: @PeppGraphic
Contact Abby Wilt via Twitter (@abby_wilt) or by email: abby.wilt@pepperdine.edu