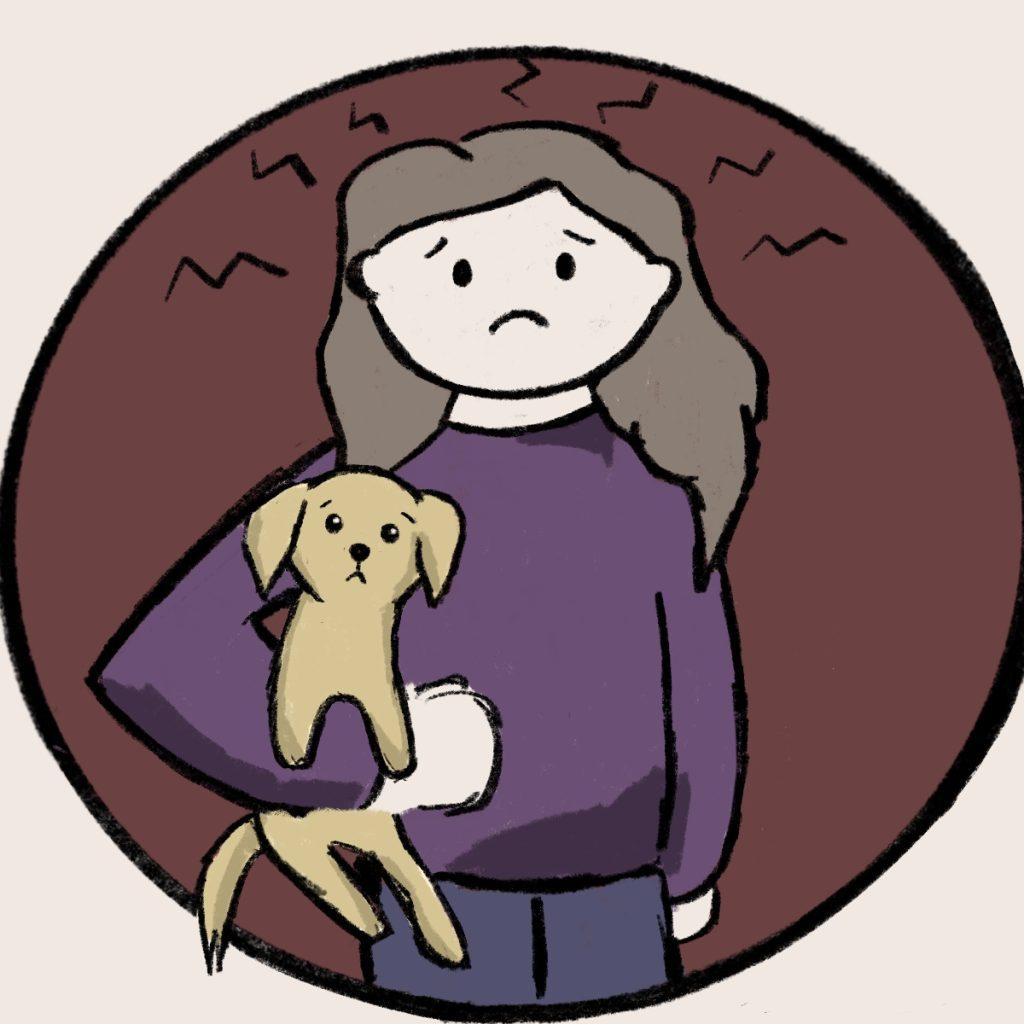 Transparency Item: The Perspectives section of the Graphic is comprised of articles based on opinion. This is the opinion and perspective of the writer.
Disclaimer: This opinion does not apply to service animals or licensed emotional support animals.
It is no secret that pets can provide a lot of emotional support for people, and college can be a very taxing time for mental health. However, being a pet owner is a significant undertaking — one people often underestimate.
Dogs and cats are generally the pets college students most frequently adopt, which certainly can provide companionship for their owners but also require a significant amount of work to maintain. If you are a responsible pet owner, you will not only consider your animal's physical well-being but also its emotional well-being.
Generally, animal rights groups, like People for Ethical Treatment of Animals (PETA), do not recommendthat you leave your pet alone — whether that be in a dorm, apartment or house — for large chunks of the day as this can cause separation anxiety, a lack of mental stimulation and potentially dangerous situations, according to PETA.
Dogs, especially, are highly social creatures with a natural inclination toward companionship and socializing, which makes them great companions for us, according to National Geographic. We owe them that same level of involvement in return, and one thing that college students do not have is time to spare.
College is also often the first time that students are completely responsible for themselves, and the amount of time it takes to care for a pet is significant when you already do not have a lot of free time in the first place. What happens if you spontaneously decide you want to go on a weekend trip with friends or have a late night out at a party? A vibrant social life is a significant part of college for many people, and the responsibility of a pet can hinder that.
Another consideration that students often do not make is the expenses that come with pet ownership. No one wants to think about the worst-case scenario, but pets can unexpectedly get sick and need veterinary attention. Most students are not in a position to maintain an emergency fund for the unforeseen medical expenses that can pile up.
It is irresponsible to take on the responsibility of a pet when you are not in a position to get it the care it needs should it become injured or sick.
I have been a life-long pet owner — I've had dogs, cats, horses and turtles — so, I completely understand the innate desire to have a pet. But, I also know how much work it takes to give them the quality of life they deserve, and for a variety of reasons, college students are not in a position to do that.
___________________
Follow the Graphic on Twitter: @PeppGraphic
Contact Fiona Creadon via email: fiona.creadon@pepperdine.edu
or on Instagram: @Fiocreao