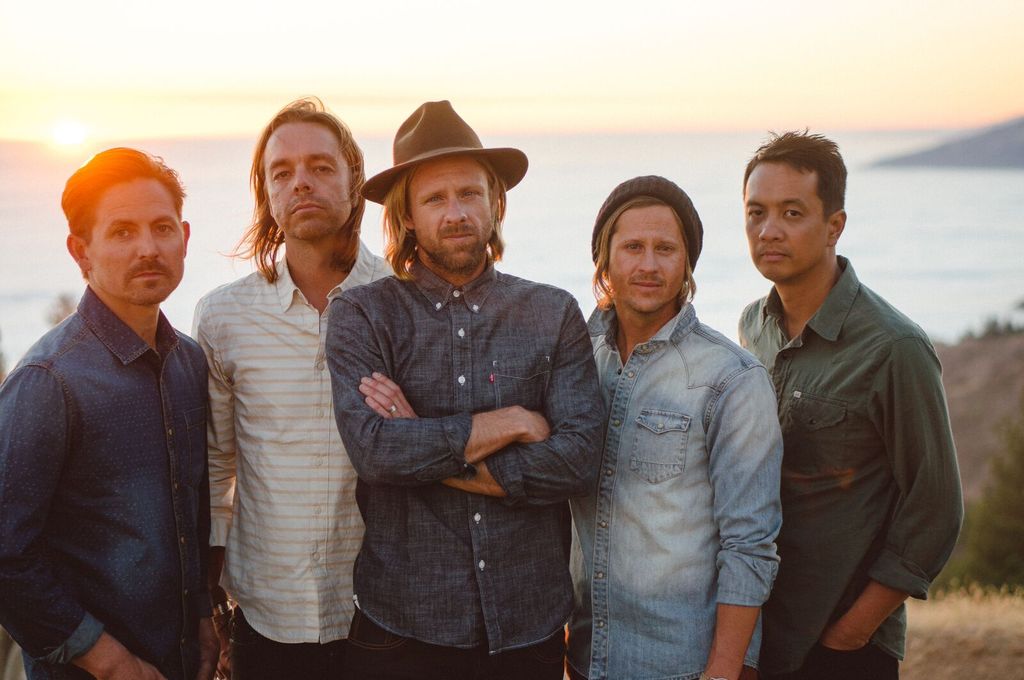 I recently got to chat with Chad Butler of Switchfoot for their upcoming show at the Greek Theatre in Los Angeles.
Growing up and living in San Diego has been instrumental for the group, how specifically has it shaped your guy's music?
CB: Yeah, it's a really eclectic music scene. For us, I remember playing shows here in San Diego when we were first starting out with all kinds of different bands all in one night. I remember we'd go down to Soma or the Casbah and you'd have a punk band playing with an electronic band and a hip-hop band all in the same bill and local bands just supporting one another and helping each other out. I think that because San Diego isn't one of the big industry towns for music — it's not New York or LA — people are a little more supportive of each other because it's not as cutthroat or competitive of an environment to make music in. People are just making music for the love of it, not necessarily looking to make it.
You guys are hosting the 11th Annual Bro-Am this week (07/11) in your hometown. Why do you guys make such a good effort to put time toward different causes?
CB: Well I think we are really thankful and appreciative for what we have been given. Growing up, surfing and music kept us out of trouble, and we want to find an opportunity to give back to the next generation. For us, the Bro-Am was a natural way to incorporate our two passions in life, music and surfing, into one event that did something bigger than ourselves and gave back to kids in the community. That dream has been growing and growing and now the 11th annual event is here and it's hard to believe. It's become such a big community moment, and not just about Switchfoot but about the generosity of San Diego and the people who live here to make something together as a community.
You guys have been dedicated to multiple organizations and causes. How do you see these as an important part of your band?
CB: Yeah, I think it's been a priority to us to make sure that we are involved with giving back and to tell a story greater than our own. You know I think, for us, music is something communal, and something that only happens when the audience is engaged in the songs just as much as we are. Those amazing moments when the crowd is singing louder than the band. We really feed off that energy and the people who come to our shows are very concerned with social justice, being involved and giving back to their own communities and their own backyard. We're just basically shining a spotlight on organizations that are doing amazing things locally and trying to tell their story. We take our songs seriously, but we don't take ourselves seriously, you know? We never wanted to be famous, we just wanted to play songs. For us to shine the spotlight on worthy causes from stage or through the event to draw awareness to an organization that is making a difference; that's huge for us. That feels good to be able to use our platform to tell the story that is happening locally in the cities that we're touring.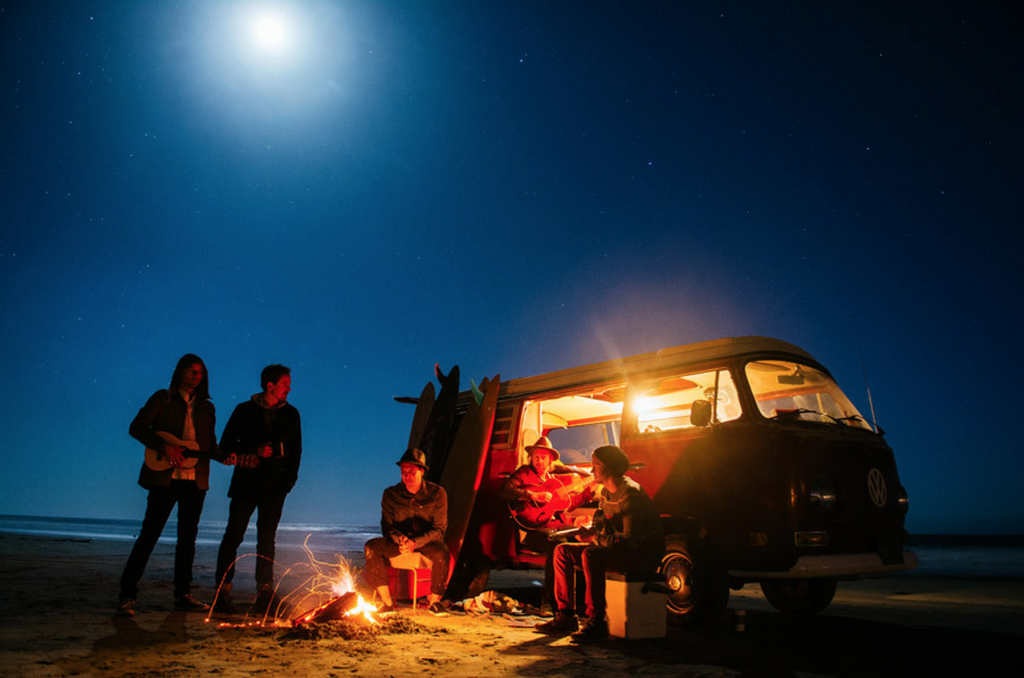 Now as a band, you guys didn't really want to be labeled in the Christian genre in order not to limit your music or your audience. Do you think this played a great role in why Switchfoot has been able to be such a successful group to this day?
CB: Sure. I think we've been very open about our faith. You know, I am a believer and honored to be associated with Christ. I also think music is best when it's outside of boxes and genres; still has its claws and teeth. I feel like our music is just honest music; we're wrestling with issues of faith and doubt and joy and pain all at once. I think our music relates to people because it's honest not because it fits into any particular genre. People can call us what they want, but for us we have always just called ourselves a rock band from San Diego. I look out at our audience and I see an amazing diversity and people singing along with our music from all different backgrounds, from all different ethnicities, all different beliefs and different experiences and yet music unites us in a powerful way.
Recently, last week, a lot of bands and musicians have been taking it to social media and at their concerts to speak of their opinions of the Supreme Court of the United States same-sex marriage ruling. Now you guys haven't really spoken about it publicly, but, as Christians and also musicians, how do you feel you represent yourselves amidst changing social and political events?
CB: Well I am not much of a politician and generally don't understand politics very well, but I would think that it excites me when people are responding in love and acceptance and understanding of each other. No matter what you view politically on what's going on with the Supreme Court, I think on a local level, I have friends who feel things and believe things very different than I do, and yet I think the relationships are still intact. We can still be walking alongside each other in life and I respect that and so I have a very, I guess, an open mind when it comes to talking about politics.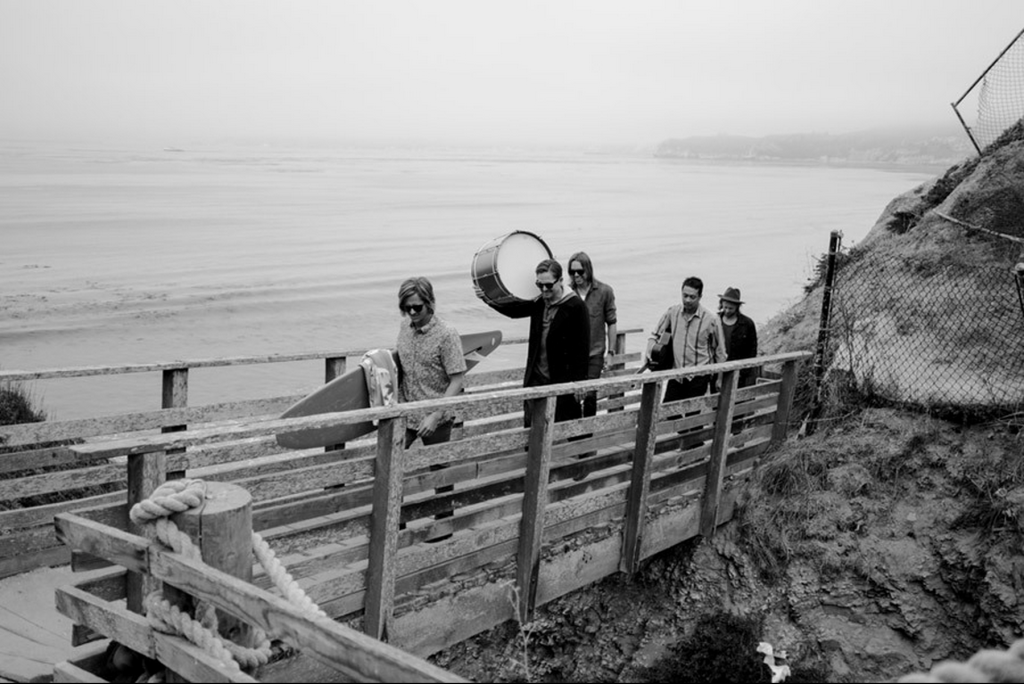 With the release of the documentary "Fading West" and then the album a year later, I know you had a big role in the film. How did this project really captivate you guys as a band and how was it different from everything you guys have done in the past?
CB: Well the film was something that we had wanted to do for a long time, music and surfing, rock 'n' roll around the world. I think that was the goal initially, but what happened along the way was real life circumstances. Things go wrong, things don't go to the script or as planned, and I think that's when the film became very interesting for us because it has a very human heartbeat. Our families are in the film, we showed some very personal moments and tragic things that happened along the journey around the world. I think that for us it was a challenge in a growing season, as typically we're very private with our family life. I think the decision to include those honest moments was tough, but the idea that it might relate to someone else where they are in their life made it worth it. It could help somebody just admitting that we don't have life figured out and we're still trying to work through it each day, and I think those moments have drawn us together as a band.
You have a been a band for 19 years and now that you guys are married and have families, how has it changed the band with all of these elements needing balancing now?
CB: Yeah, we're all husbands and fathers and still making music in a rock band and that's an unlikely scenario. You know I think for all of us it's been a challenge traveling and taking the music around the world. It is difficult at times but we love what we do and our families believe in what we do and have supported us and that makes it all worth while.
So looking right now, I know Jon Foreman has some solo stuff releasing soon, but what lies in the future for the next year or so for Switchfoot?
CB: Well I love Jon's solo songs; I mean he has such a prolific gift for communicating really honest songwriting, and it's really powerful. His new EP that's out is amazing, and he's got a few more coming out this year. He's been working on those for the last few years in dressing rooms and tour buses everywhere we go. He's always constantly recording and working on new music. Actually as a band, we're also recording right now and starting our 10th record. We're in the process right now; we haven't gotten into titles or picked the songs yet, but we are just creating. There's a real exciting freedom right now in between touring … of spending our days in the studio just having fun making music.
This upcoming Sunday (07/11), you will be in LA, touring with NEEDTOBREATHE and other great bands. What are you most looking forward to on the tour?
CB: Well we love those guys. We've been fans of NEEDTOBREATHE for a long time, and friends with those guys and always talked about touring together, and I am so stoked that it finally worked out. It's going to be the best summer ever. We love Colony House, too. We actually got the chance to take those guys surfing when they were in San Diego a few months ago and are really looking forward to spending some time together this summer. The Greek Theatre in LA is my favorite West Coast venue; it's got the fabulous amphitheater. There is nothing better than rock 'n' roll on a warm summer night outdoors in the City of Angels, so we are looking forward to that. It's going to be an incredible show.
I did some digging, and I found that it's been since 2004 that you guys made a stop at Pepperdine. Do you think we will be able to grab you guys for a show sometime in the near future?
CB: Ah, I love Pepperdine. Any school that's near a good surf spot and there's potential to play music and surf in the same day, I'm in. [laughs] Yeah, I remember that show, that was an outdoor show, and the view from the campus is amazing. It was a good night, and I will never forget it. That's a one-of-a-kind view where that campus is, and it's just gorgeous. We just love it there.
Switchfoot will be playing at the Greek Theatre with NEEDTOBREATHE, Colony House and Drew Holcomb & The Neighbors on July 12th. Click here to get tickets to what will be an amazing night.
Follow Switchfoot on Facebook, Instagram, Twitter and Spotify.

Check out their documentary "Fading West" on Netflix.
Follow Matt Benton on Instagram and Twitter.