Senior Annie Vander Mey (left) performs an experiment with one of her best friends, senior Madison Menefee (right), in the chemistry lab at Pepperdine in February 2019. Vander Mey said she met Menefee in their first year and their "bond" really strengthened after taking chemistry together and has remained ever since.
Photos Courtesy of Annie Vander Mey
Senior Annie Vander Mey, a Nutrition Science major and an active member of Pepperdine's Wind Ensemble, said she loves her major because it is applicable in daily life and is an interdisciplinary subject field. Vander Mey's ideal career goal is to be a registered dietitian because she wants to provide nutritional knowledge to people who may not realize the vital role nutrition plays in everyday life.
Now living in her hometown San Diego due to COVID-19, Vander Mey said remote classes add flexibility to her time schedule, but she misses the times she spent with her friends on campus. Looking back, Vander Mey reflected on doing daily tasks with her friends, like completing homework, taking a Friday night off, or going to the beach, which were joyful.
How has your Pepperdine experience been for you?
AVM: It was so good. I love Pepperdine and I love my major. I can't see myself doing anything else. Three Nutrition professors Dr. Kim, Dr. Helm and Professor Deseno — they are all such incredibly intelligent women and I have so much respect for them. I have learned so much from them. This year, I have a senior capstone that all Nutrition majors do. I am now in the process of figuring out what topic I would like to do, and if it is feasible. Also, I've made life-long friends at Pepperdine for sure. My second year stood out the most. I didn't go abroad, so we rounded up as many girls I could find as possible who weren't going abroad. We found eight girls living in Seaside Residence Hall together. We became pretty close. Sophomore year was definitely one of the best years, where I really made my life-long friends.
What are you involved in at Pepperdine?
AVM: I play the clarinet. Right now there is no chamber music going on, but normally, I would be enrolled in wind ensemble every semester, and then chamber music in the fall. That was very fun because in high school I was just in concert band or marching band, and have never done any smaller groups with just three and four other people. I really like it.
What do you plan to do with your major after graduation?
AVM: After graduating, my goal is to become a registered dietitian, and I think it would be really cool to work in a hospital. Depending on the timeline after I complete the internship, which for all registered dietitians, you need at least 1,200 internship hours, and after that, possibly getting a master's degree and start working. I think anything in dietary counseling, or helping others like one-on-one would make my heart really happy.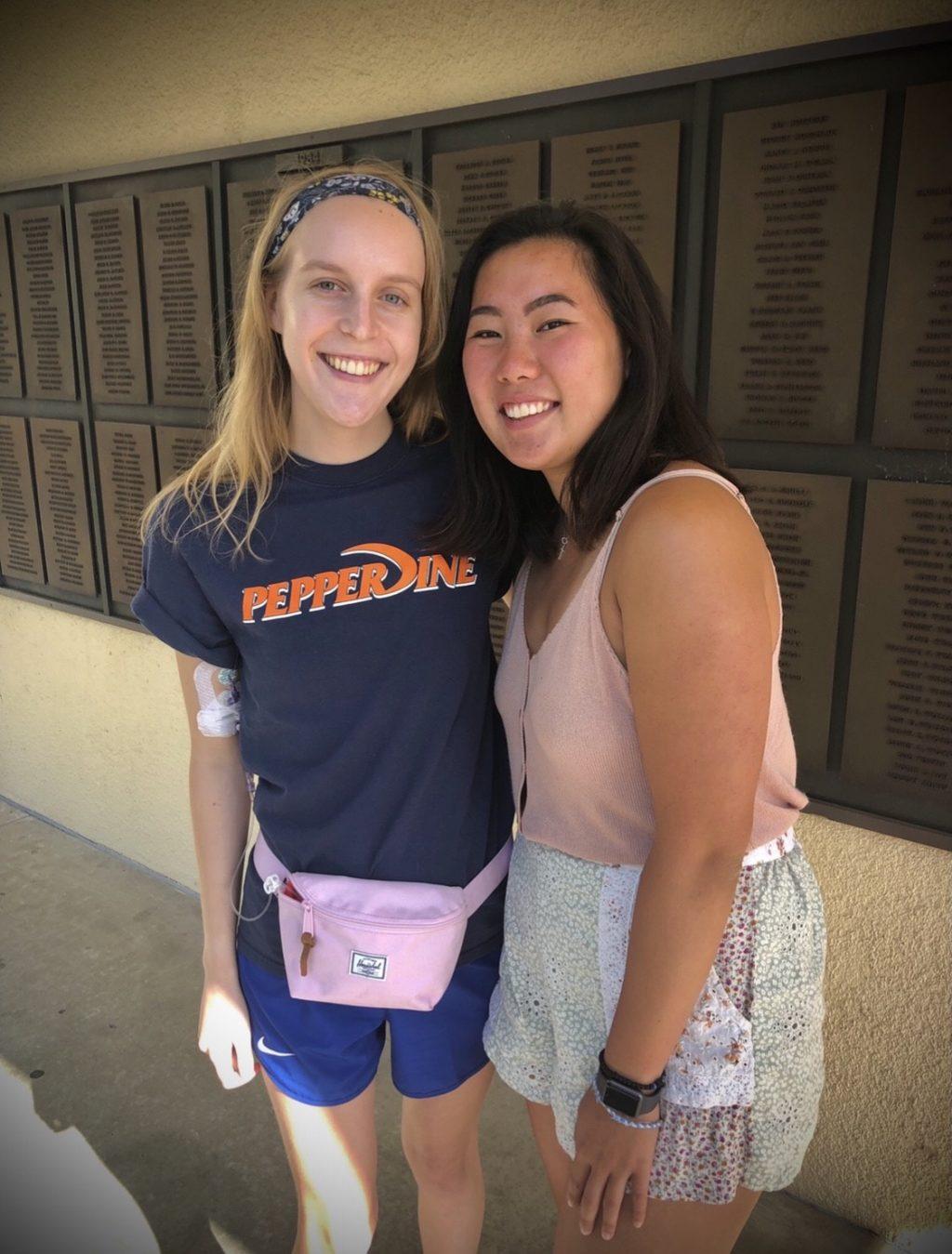 If you had advice for any first-year students at Pepperdine, what would you say?
AVM: I would say don't be too hard on yourself. Freshman year was my hardest year, just trying to adjust everything. It was still good, but it was definitely the hardest. I remembered my first exam and my first nutrition class. I remembered getting a C and I was honestly devastated — like this is my major and I am supposed to be really good at this. I think being hard on myself added a lot of unnecessary stress and worries. Your freshman year is a really big adjustment and what really matters is finding what you are passionate about. It's OK to have some little moments here and there where you are discouraged, but don't quit. Just stick it out. I think it will definitely be worth it.
____________________
Follow the Graphic on Twitter: @PeppGraphic
Contact Stella Zhang by email: stella.zhang3@pepperdine.edu