Photos courtesy of Lizzie LeBleu
Twice a year, Pepperdine organizes a trip to give students the opportunity to escape the everyday hustle and bustle and submerse themselves in nature, reflection and devotion.
God in the Wilderness occurs once each semester. The fall trip, which this year took place Friday, Oct. 2 through Sunday, Oct. 4, consists of three days and two nights at Rancho Oso, located in the Santa Ynez mountains. Students sleep in covered wagons and experience hiking, horseback riding, bonfires, barbecues, stargazing, hammocking, bull training, dog training and knot-tying demonstrations. There is also a spring trip that consists of six days and five nights at Mammoth Mountain, during which time the students sleep in giant cabins, hike, ski, snowboard, build igloos and snowmen and hang out by the fire.
Junior Jacqueline Mosher wrote in an email that the trip cost her $60, plus $35 for horseback riding, and that they traveled by shuttle, van and car during the expedition. She also wrote that she signed up for the trip in the HAWC.
Students often use these trips as an opportunity to receive additional Convocation credits. Each trip counts for four Convocation credits, and the students get to involve themselves in various devotionals with the Pepperdine faculty.
Doug Hurley, director of campus recreation, wrote in an email that God in the Wilderness has been in existence for seven years, but that the program has become more formalized as the years have gone by.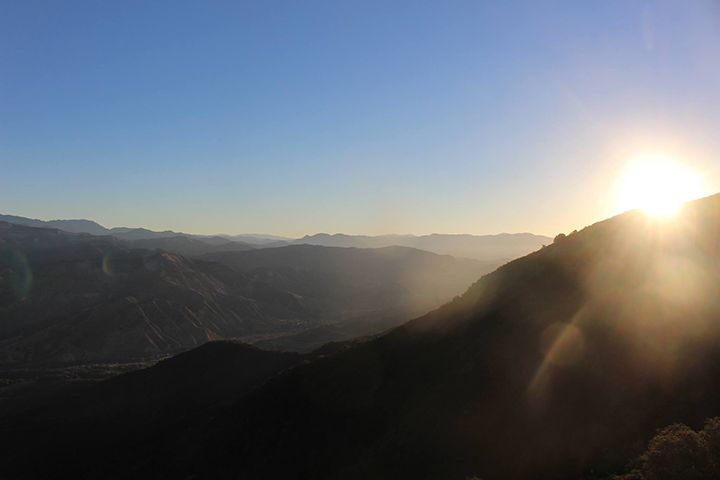 "The purpose is to build community, make new friends and strengthen existing relationships, unplug, relax, exercise and experience God in an outdoor setting," Hurley wrote. "Faith development can occur when we're out in God's creation and sometimes pushed out of our normal comfort zones."
Hurley wrote that the experience God in the Wilderness provides often shows students that they are not the ones in control and that can be intimidating.
"When you experience a sunrise after a long, strenuous hike, get rained on or hold a wild tarantula in your hand, you remind yourself that God has made an amazing place that is sometimes a little wild and scary," Hurley wrote. "You see that you're not in control of everything, but that's OK. Also, you realize that we're part of that creation and we have a special responsibility to care for it."
Hurley wrote that students have had a very positive reaction to the opportunities and experiences that God in the Wilderness has brought, and that some of the friendships formed on these trips last through college.
Mosher wrote that the deep interactions she held with other students on the trip to Rancho Oso were among her biggest benefits received on the expedition.
"I would say that my biggest gain was through some of the one-on-one conversations that I had with some girls that I hadn't talked to previously," Mosher wrote. "People's stories of how they got to be where they are today can be truly inspiring, and there is a significant value in our ability to share our unique life experiences with one another."
Mosher also wrote that the trip pushed her out of her comfort zone and into a place of ability to open up to people and perspectives.
"A group hike, good meals together, group worship sessions around the fire and spontaneous deep conversations while being in this intimate space of community made for a really beautiful experience," Mosher wrote. "And I would highly recommend it to anyone."
The nature aspect of it all is also very beneficial for students because that's the place that people were meant to exist, according to Hurley.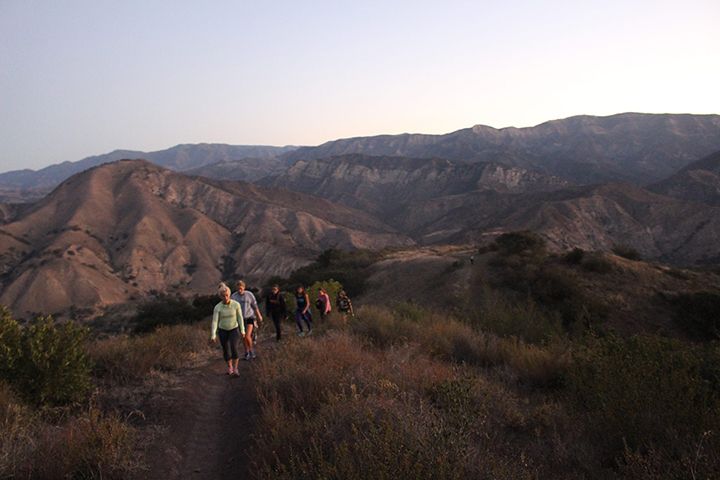 "According to the Genesis account, God made humans and put them in a garden, not in a building he had made for them," Hurley wrote. "We were created outside and we need to be outside. We can't spend our whole day in a perfectly controlled, artificial environment."
Hurley went on to explain the importance of unplugging from technology, a lesson they learned on the last God in the Wilderness expedition.
"Unplugging the cellphone is key," Hurley wrote. "One of our speakers this trip reminded us that we're often looking for affirmation from others via social media, and not even paying attention to the people right in front of us. It was a good reminder to take a look around and enjoy what God has made."
____________