Photo by Ryan Brinkman | Photo Editing by Haley Hoidal
Growing up on a farm in Alpha, Ill., Integrated Marketing Communication Professor Sarah Fischbach said she and her family didn't really think about the concerns of the environment. It wasn't until Fischbach moved to Malibu to teach at Pepperdine and listened to a podcast called "Green Dreamer" when she became passionate about sustainability, specifically in fighting against single-use plastic waste.
Fischbach said after meeting with Diana Cohen, the co-founder and CEO of Plastic Pollution Coalition, she immediately stopped using plastic — even going so far as using shampoo bars and bar deodorants. This difficult lifestyle caused Fischbach to rethink plastic, and she said she changed her mind and determined she would not be completely anti-plastic but rather wanted to stop single-use plastic waste.
"I don't think plastic is bad," Fischbach said. "I just think having a Starbucks cup every day really stacks up the amount of trash you're creating, and it's a problem."
During quarantine, Fischbach said she participated in the Scripps-Rady Ocean Plastic Pollution Challenge, which ran from January through June and ended in a final challenge to pitch solutions to an expert panel, according to the website. She and her team determined that creating policy is the best solution to combating plastic waste.
"It's got to be pushed down to force people into it; otherwise, we're just humans, and we go with whatever is the easiest path until we have some monumental shift — maybe it's climate change or maybe you made more money — and all of a sudden, you can think about things that are more sustainable," Fischbach said.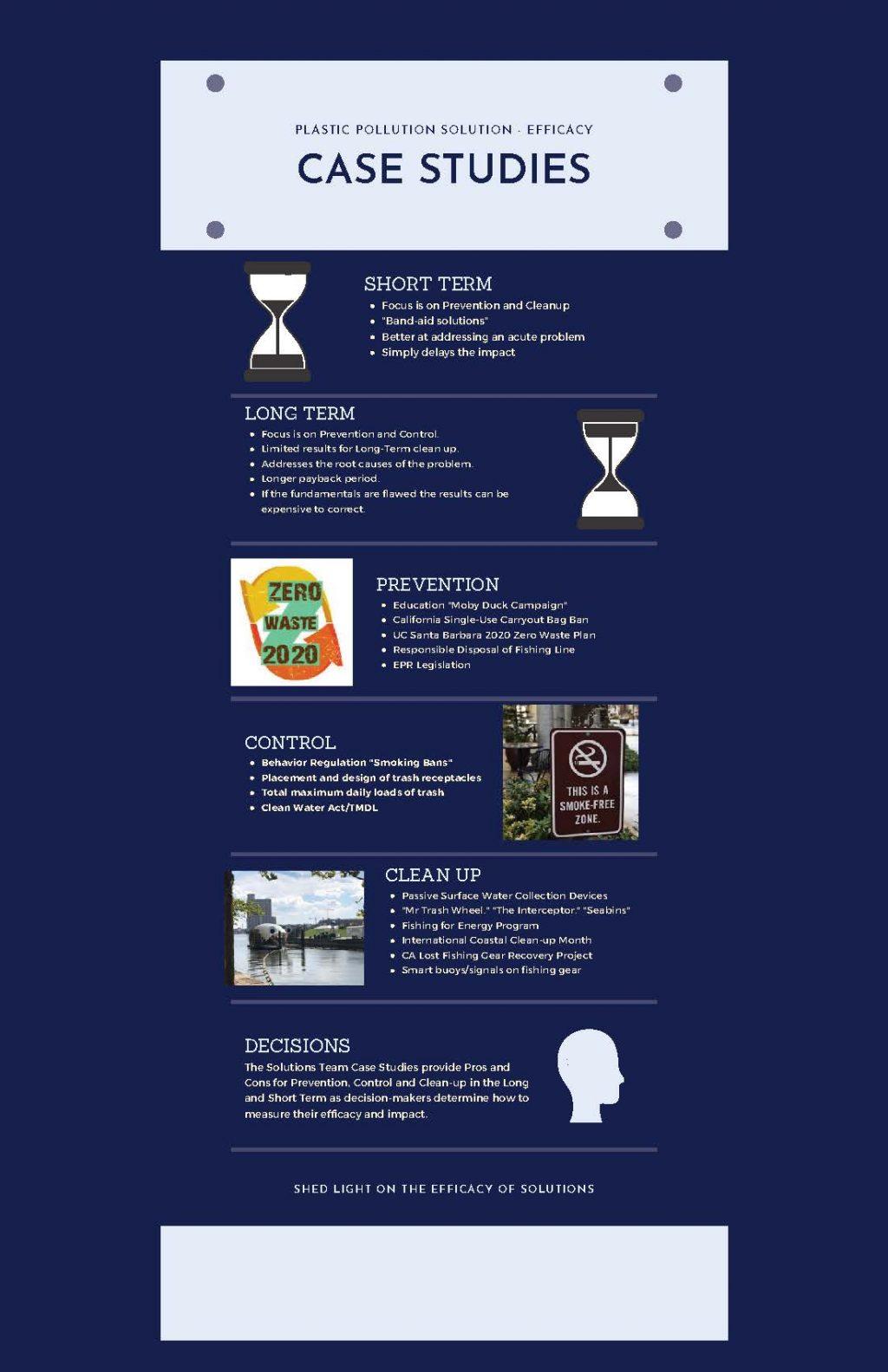 Changing one's lifestyle from using single-use plastic doesn't have to be a big change. Fischbach said it can be asking for a hot cup instead of a cold cup at Starbucks, using reusable water bottles and grocery bags and keeping each other accountable.
"Plastics isn't bad; it's just accumulation over time, [and] I feel like people should have to be accountable for their trash," Fischbach said.
Fischbach's fight against single-use plastic waste inspired her to apply for a grant with the idea of implementing a badged plastic patrol program in elementary schools. Fischbach said students would get points while participating in "Plastic Patrol" and win a competition, so they come out of the program being educated about the world and believing they can impact it.
"I don't need everybody in the world to be single-use plastic waste enthusiasts," Fischbach said. "We should all just find some passion and go in headfirst."
____________________
Follow the Graphic on Twitter: @PeppGraphic
Contact Sofia Longo via Twitter: @sofialongo_ or by email: sofia.longo@pepperdine.edu