Photos by Anna Milton
Visiting Nashville, Tennessee offers something new with each visit. However, visiting in the winter feels especially enchanting. The sun gives enough warmth to comfortably walk the streets in the crisp air with a hot chocolate in hand while admiring the city lights.
Tennessee is one of the top 10 states for student enrollment according to a 2018 admissions report. The city is becoming an increasingly popular destination for graduating seniors due to its lively culture and exciting opportunities.
Nashville is a city where tourists are made to feel like locals. The warm and hospitable vibe of the city makes it instantly feel like home. As a rapidly growing community, Nashville maintains its small-town charm. There are a few places that have become go-to spots on every trip to Music City.
A walk through the Vanderbilt University campus, seeing sights and friends, is a Nashville visit staple.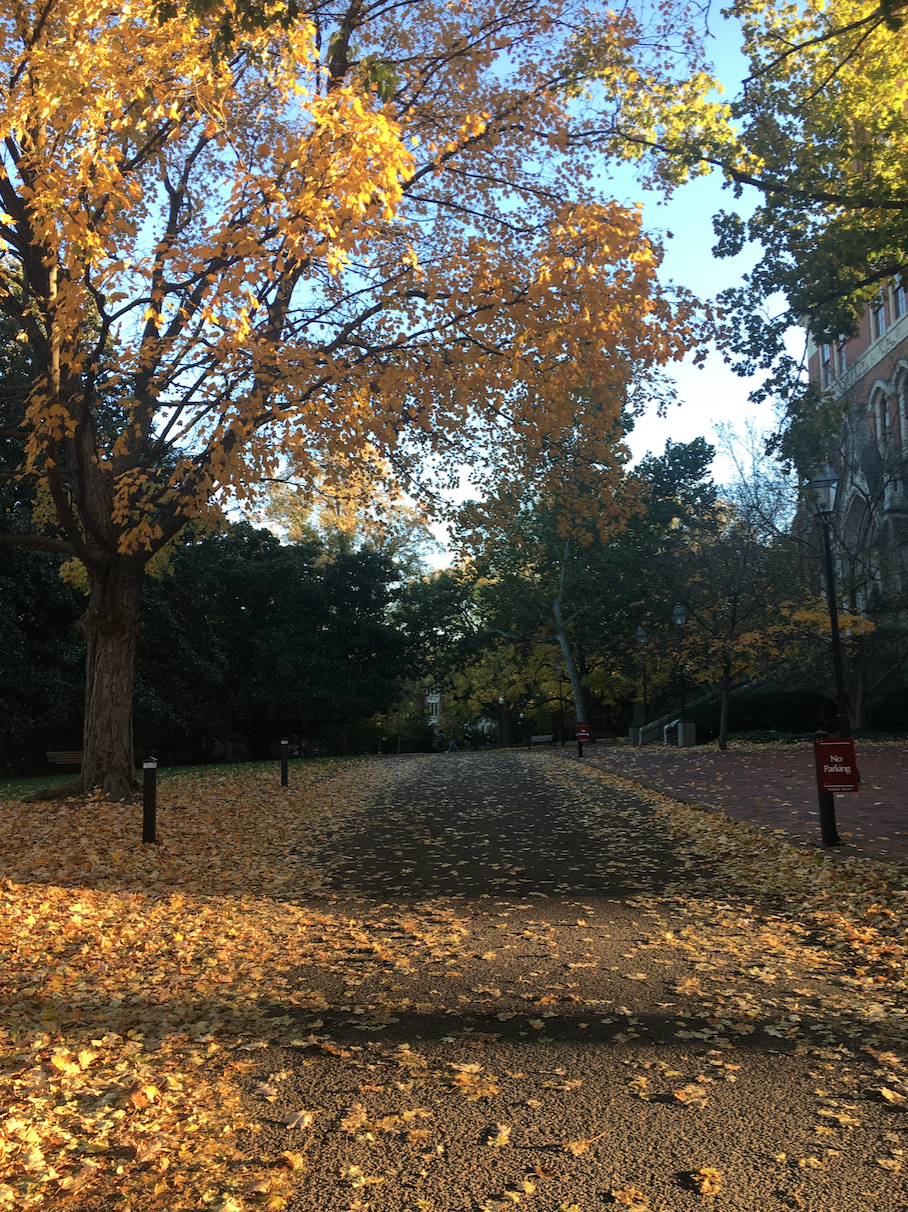 Let's talk food. Food in Nashville takes on an entirely new level of flavor. Start your day off with a latte and breakfast at Frothy Monkey. This seems to be a favorite spot among many Nashville natives. Another breakfast go-to is Fido, in Hillsboro Village, a notable Taylor Swift favorite. For an afternoon sweet treat, stop by Baked on 8th for decadent baked goods. The banana bread is unforgettable. For dinner, 5th & Taylor in German Town is a hearty meal that will give you a taste of Nashville's best flavors. Other favorites are Bartaco and L.A. Jackson at the Thompson Hotel.
Once you've eaten your way through Nashville, you can experience some of the best activities the city has to offer. Drive down Music Row to see the history of country music in Nashville. The city still keeps a relaxed vibe despite being home to country music's biggest stars.
There are also places outside of the city that are worth taking the time to see. Driving out to the Belle Mede Plantation is another way to get a glimpse of Nashville's history. After visiting the plantation, take a drive a few miles outside of the city to Franklin, Tennessee. Downtown Franklin is a quaint town filled with shops and restaurants. Tin Cottage is a great spot in Franklin for picking up unique gifts to bring home to family and friends.
Nashville has many areas that are perfect for grabbing a coffee and browsing local shops. Stroll down 12 South for local boutiques and restaurants. For a more modern feel, The Gulch is home to some newer stores as well as Nashville staples. Hillsboro Village also has a local feel and is minutes from the Vanderbilt campus.
Nashville continues to stay true to its historic roots while becoming a trendy and ever-growing city. The cosmopolitan edge of the city stands out against its historic southern presence. Visiting Nashville is always a new experience with a different spot to see. Although it's changing, Nashville will always carry a hometown feel.
_____________
Follow the Pepperdine Graphic on Twitter @PeppGraphic