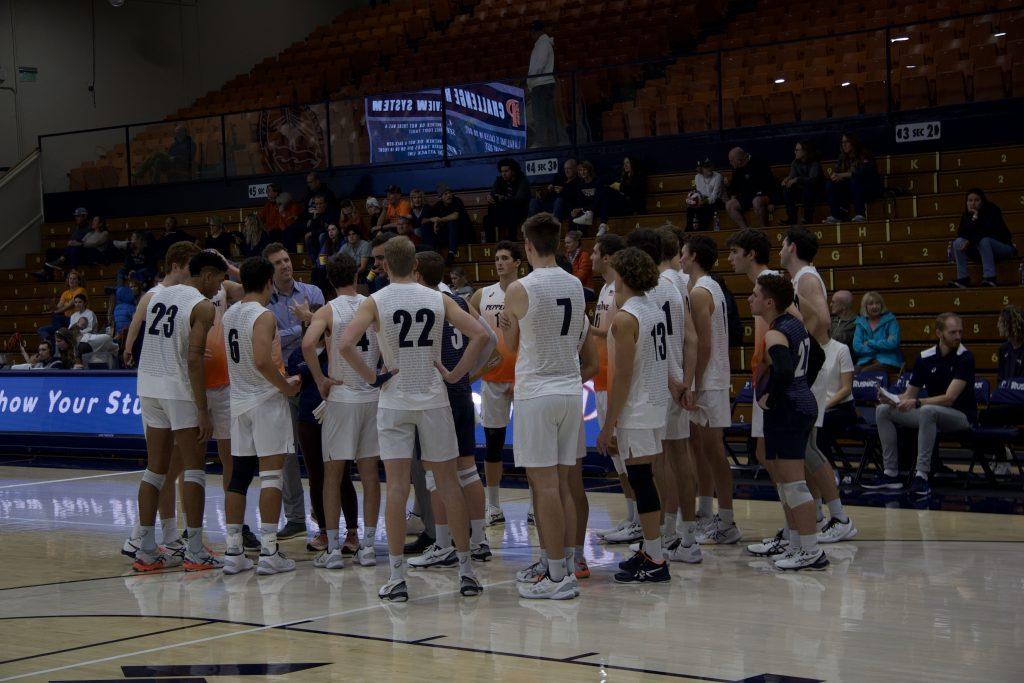 Pepperdine Men's Volleyball team gathers around during a timeout versus Emmanuel on Jan. 14, at Firestone Fieldhouse. Pepperdine Men's Volleyball is now 3-0 under new head coach Jonathan Winder. Photo by Emma Ibarra
No. 5 Pepperdine Men's Volleyball swept Emmanuel on Jan. 14, at Firestone Fieldhouse to continue their 3-0 start to the 2022-23 campaign.
Twelve players from the Waves contributed with at least a kill, and redshirt freshman libero Brendan Read led the Waves with eight kills. Redshirt junior outside hitter Jacob Steele, graduate student outside hitter Jaylen Jasper and redshirt freshman outside hitter Ryan Barnett contributed with six kills apiece.
From the jump, the Waves took full control of the game, winning the two sets 25-12 and finishing the game with a 25-16 victory in set three.
The Waves have yet to give up a set all season long and will face Penn State on Jan. 20.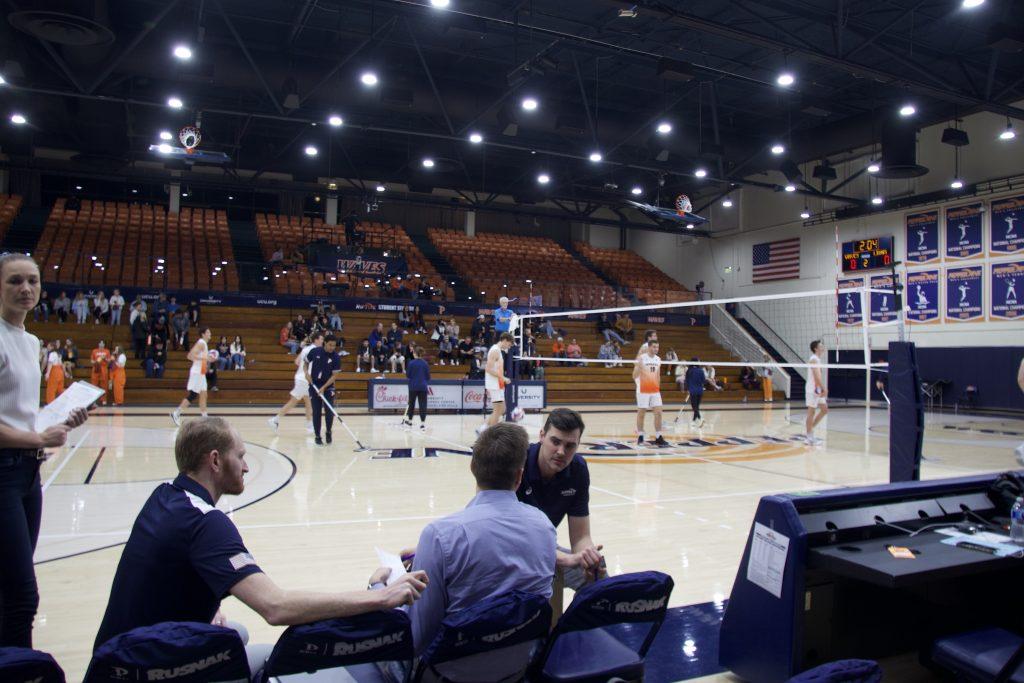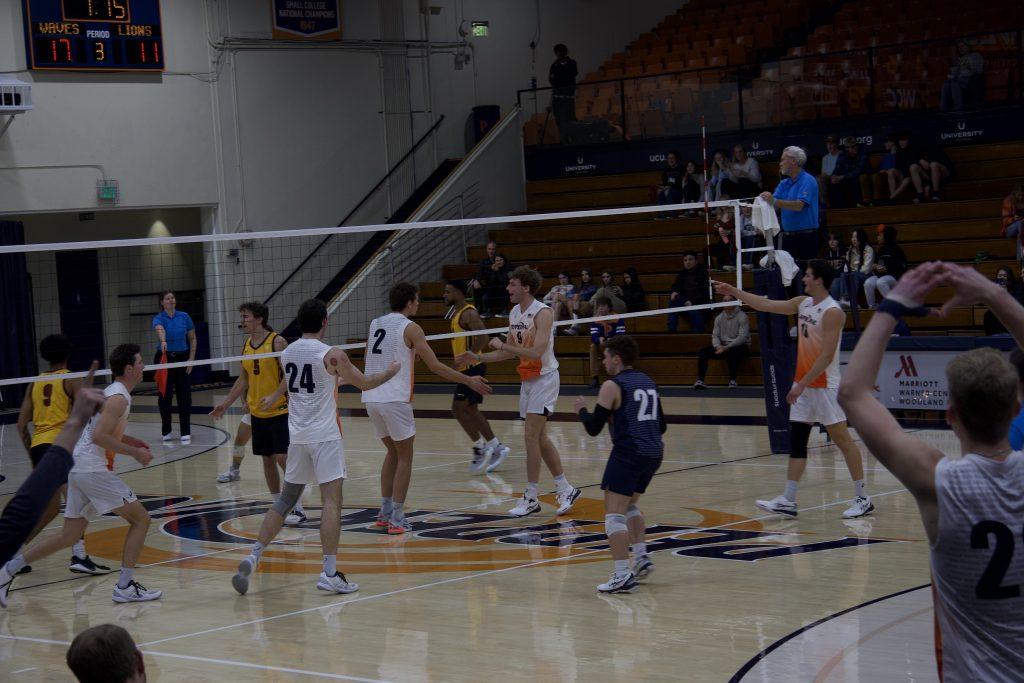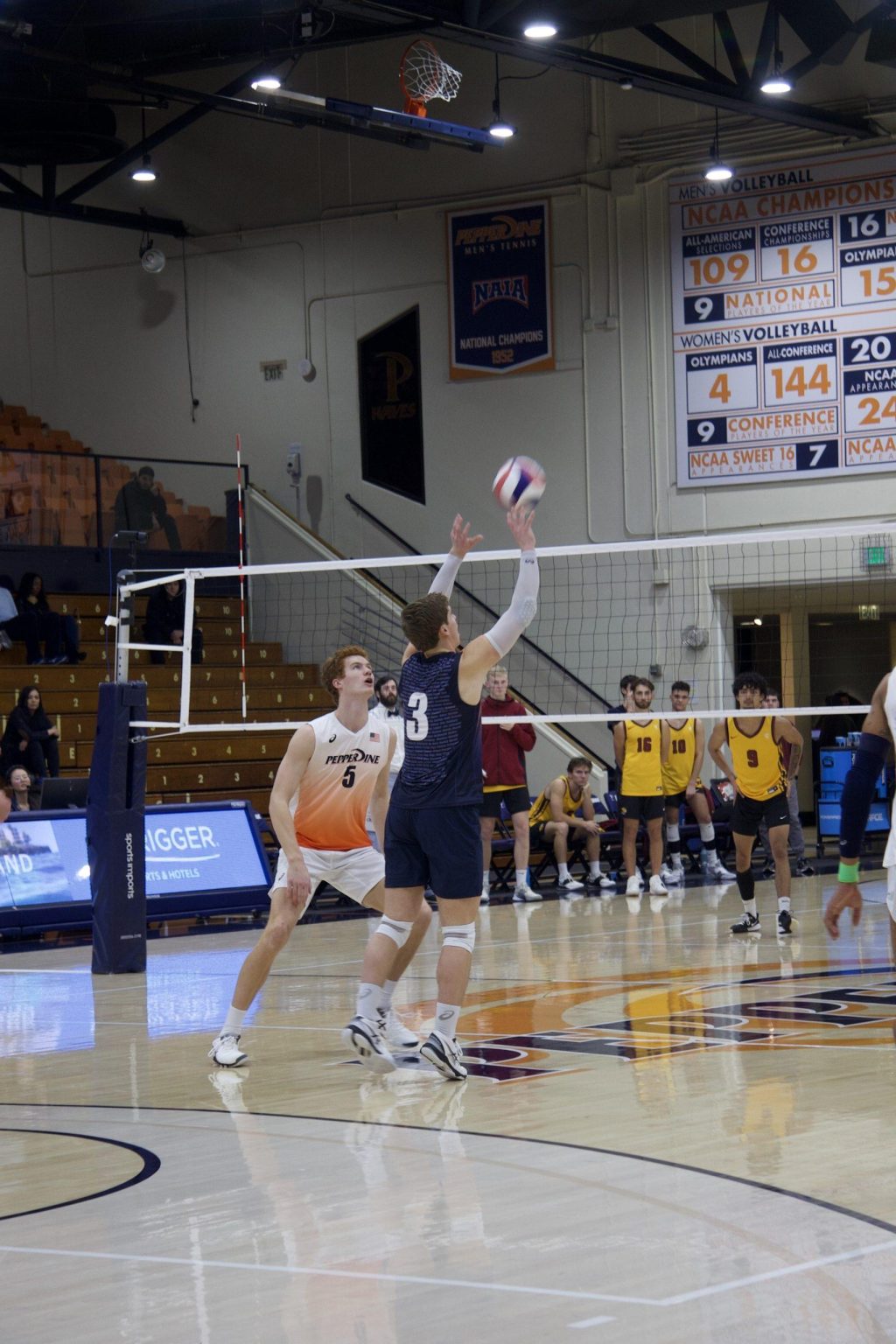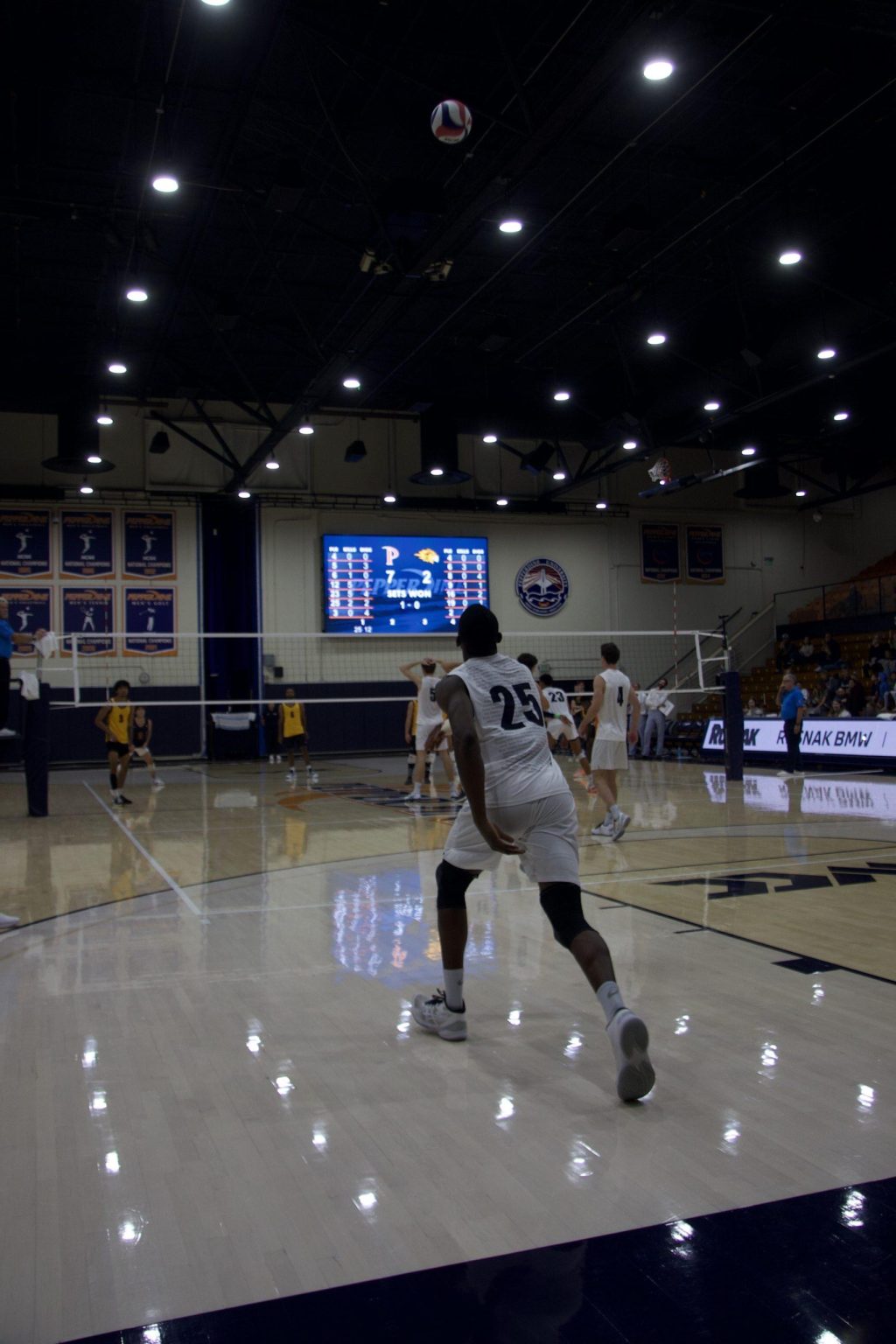 _________
Follow the Graphic on Twitter: @PeppGraphic
Contact Jerry Jiang on Twitter ( @j_jiang30 ) or via email: jerry.jiang@pepperdine.edu