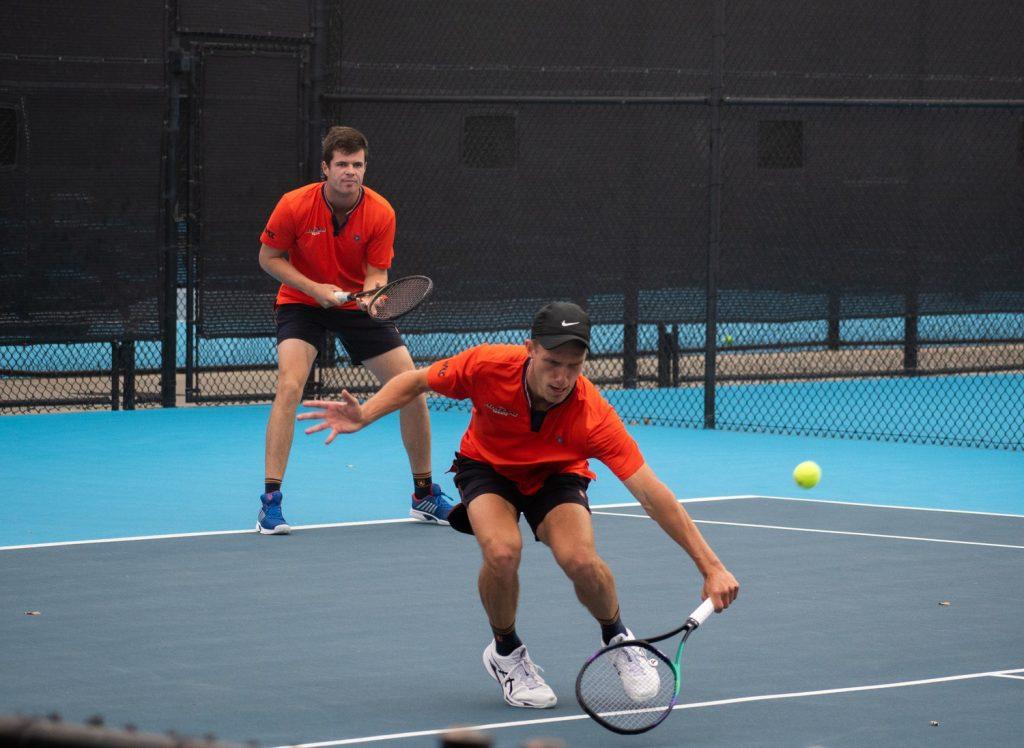 Graduate Students Daniel De Jonge (in back) and Tim Zeitvogel (in front) attempt to continue a rally March 11, at Ralphs-Straus Tennis Pavilion. Oklahoma defeated them 6-4 before the other matches were called. Photos by Brandon Rubsamen
Due to inclement weather, the Men's Tennis match at Ralphs-Straus Tennis Pavilion was called no contest. There were worries over Oklahoma's ability to travel home after the severe amount of rain and fog that had continued through the day.
So far, the Men's Tennis season has been a mixed bag, with the team having a record of 5-5. Despite frequent losses at the beginning of the season, the Waves have managed to kick it into high gear and have had five consecutive wins.
Oklahoma won out in doubles with a score of 2-1. The singles matches were largely unfinished, but Pepperdine was in the lead with all four of their unfinished jackets.
While this match has been a bit of a hiccup, Pepperdine was able to get back into action with their 2-4 Loss against Columbia in Malibu March 15.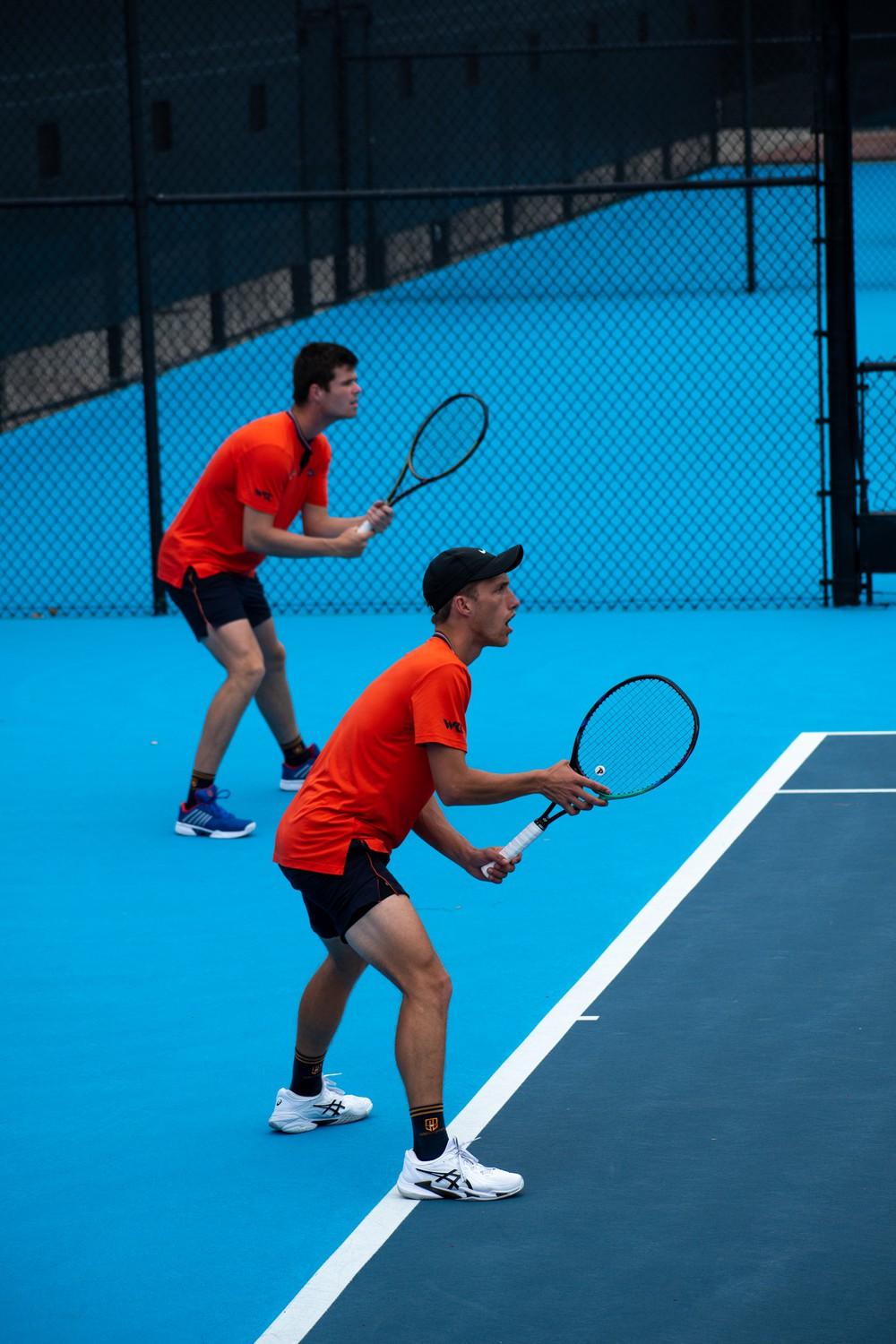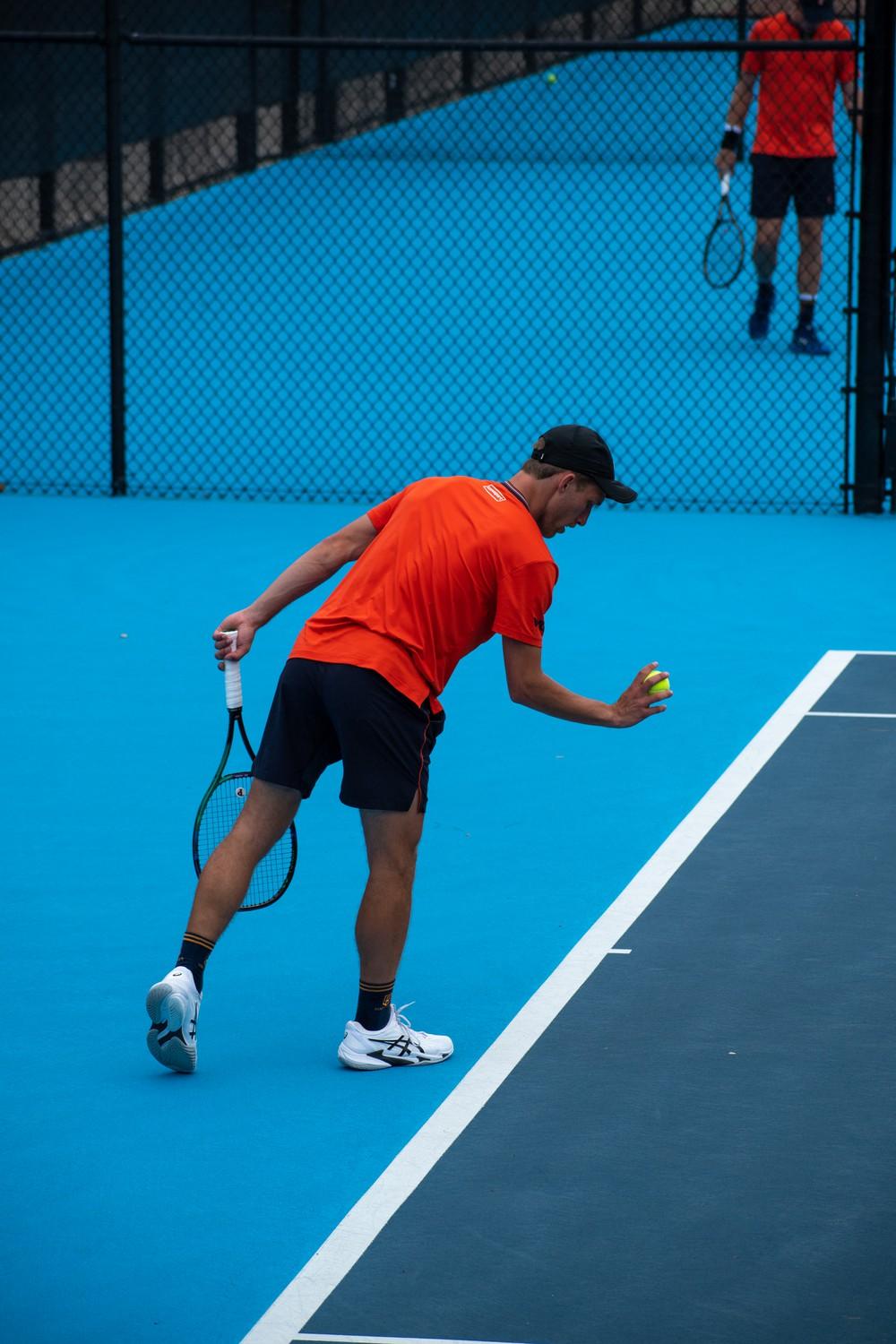 __________
Follow the Graphic on Twitter: @PeppGraphic
Contact Joseph Heineman via email: joe.heinemann@pepperdine.edu