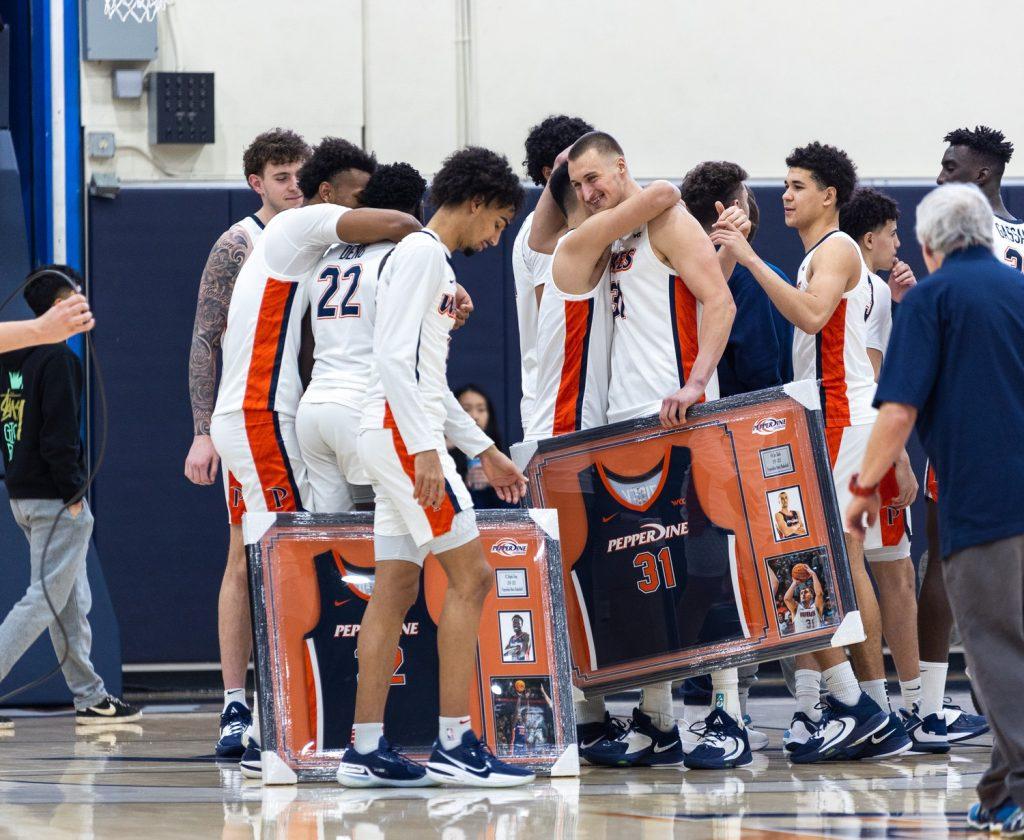 Pepperdine Men's Basketball team gathers around the senior forwards Jan Zidek and Majok Deng on Feb. 23, at Firestone Fieldhouse. Head Coach Lorenzo Romar used to coach Jan's father, George, when Romar was coaching at UCLA. Photo by Lucian Himes
Pepperdine Men's Basketball (9-21) lost to Loyola Marymount University (19-11) on Feb. 23, at Firestone Fieldhouse. The Waves were honoring two seniors — forward Jan Zidek and guard Majok Deng for senior night.
Zidek scored a season-high 22 points and cashed in four 3-pointers while going an efficient 9-for-11 shooting. Freshman forward Jevon Porter and sophomore guard Mike MItchell Jr. aided the effort with 13 and 11 points respectively, but the Lions got away with the victory.
The Lions jumped out to an early 14-2 run, but the Waves answered with eight straight points from Zidek, giving Pepperdine the 22-21 edge. The Waves carried this momentum and ended the first half with a 28-25 lead after freshman forward Malik Moore drained a 3-pointer.
LMU graduate guard Cameron Shelton lit up after the break, scoring 25 of his 32 points in the second half. The Waves tried to climb back again, but ultimately lost 76-67.
The Men's Basketball season ended on March 2, after a 84-71 loss to Pacific during the WCC championships in Las Vegas, NV.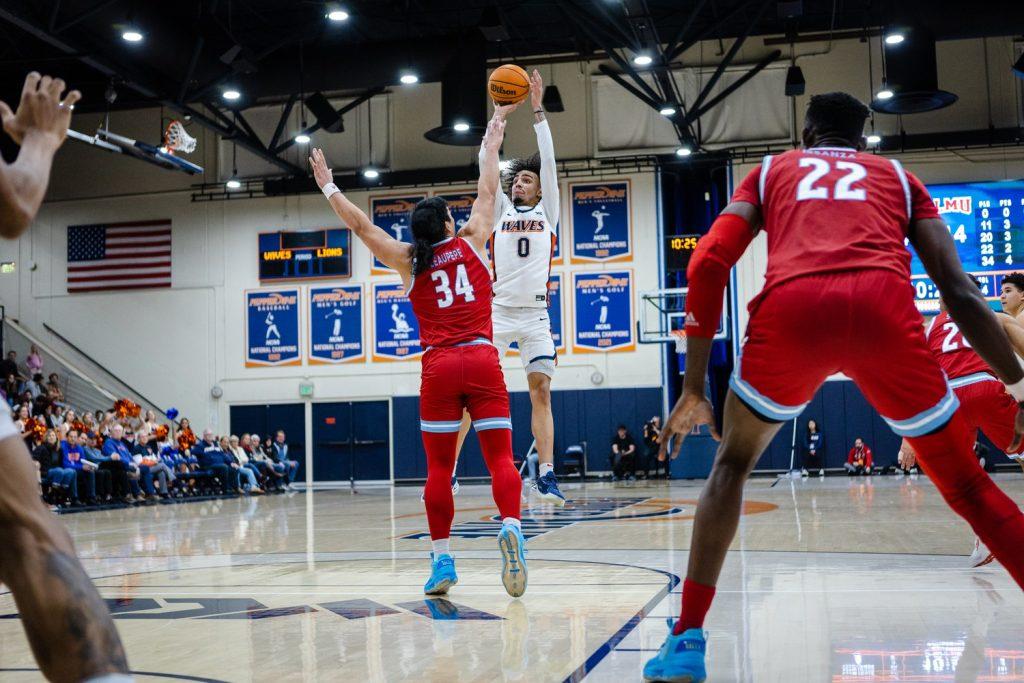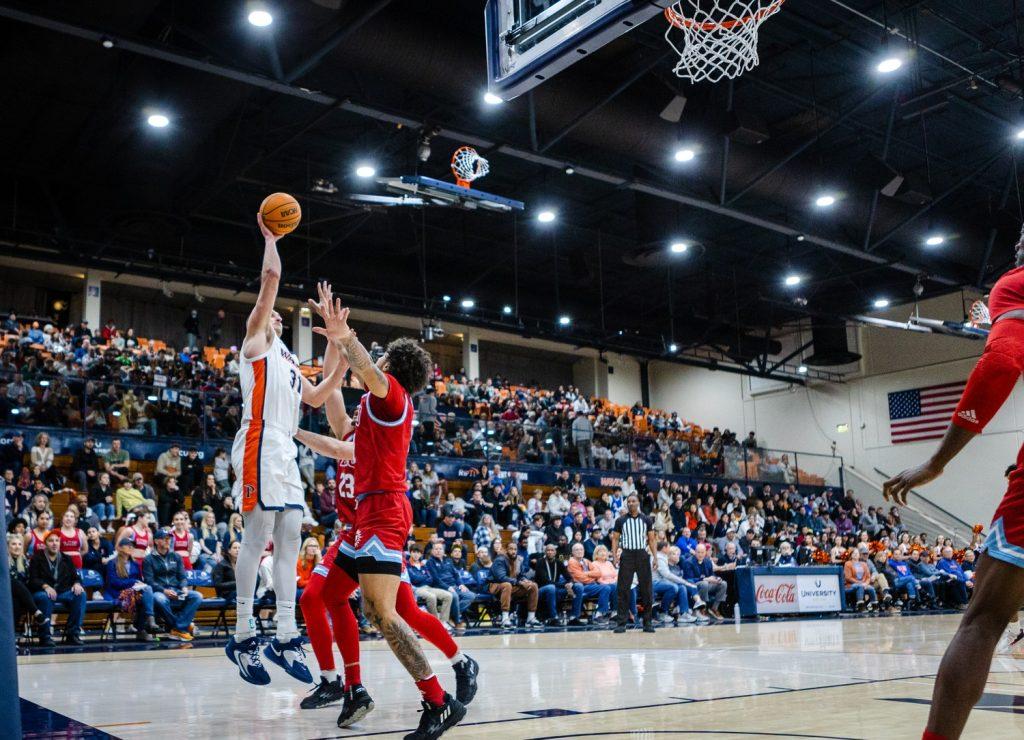 _________
Follow the Graphic on Twitter @PeppGraphic
Contact Jerry Jiang via Twitter ( @j_jiang30 ) or via email: jerry.jiang@pepperdine.edu