Ever since Peyton's first year of high school, she knew she wanted to attend Pepperdine University. It was there that Peyton joined the Alpha Phi sorority, studied abroad in London, worked at the Career Center, built beautiful friendships and made everlasting memories.
Peyton's love for Pepperdine was evident from the moment she toured campus during her first year of high school, said Kathleen Stewart, Peyton's younger sister.
"She loved Pepperdine and just being involved with the community," said alumna Tanya Yarian ('23), former member of the Graphic.
Peyton was a senior International Business major from Westwood, New Jersey.
"The Best Big"
Peyton served as the vice president of finance and housing for APhi during her senior year. She loved being a part of her sorority and put her all into it. Peyton had two littlesorority sisters, junior Charlie Robinson and sophomore Kelly Petersen.
After meeting Peyton for the first time, Robinson said she knew she had found the perfect girl to be her big.
"She ran up to me and gave me a big hug, and she was like, 'Oh my gosh, Charlie,'" Robinson said. "'I'm so excited to hang out.'"
The pair could always be seen together walking around campus or taking photos at sorority events. Peyton was a role model for Robinson and always cheered her on, Robinson said.
"I feel so lucky that she was my big because there's nobody else that I would rather want to make proud," Robinson said. "She was the kindest, funniest, most genuine person that I ever met in my life."
Up until meeting Peyton, Robinson said she had never had a friend like Peyton. Robinson loved being with Peyton and doing the day-to-day things together, whether that was eating meals, shopping or watching movies together.
"I couldn't have asked for a better big. I couldn't have asked for anyone better to lead me," Robinson said.
Petersen remembers her big as someone who was always there for her, she wrote in an Oct. 30 Instagram DM to the Graphic. Petersen always loved running into Peyton on campus because she always had so much to tell her.
"Whenever I would ask for a favor and thanked her, she would always say, 'That's what I'm here for,'" Petersen wrote.
One of Petersen's favorite memories with Peyton was when they had a movie night and baked chocolate chip pumpkin bread together.
"Of course, we found a way to mess up the recipe, even though it was a box mix," Petersen wrote. "But it still came out delicious."
At sorority events, Peyton would always tell Petersen to "be serious" while taking pictures together, Petersen wrote.
"We were either laughing too hard or I was messing around too much," Petersen wrote.
Meeting in London
Senior Zach Tapp first met Peyton while studying abroad in the London International Program in fall 2021. Tapp said the pair quickly bonded over their shared love for music and Drake.
Peyton loved Drake and would always dance around the London house to his music. At the time, she was particularly obsessed with "Way 2 Sexy," Tapp said.
"She would just come in the kitchen, and she had a move," Tapp said. "She would be like, 'I'm too sexy,' and she'd always do that dance move."
Peyton saw Drake in concert when she and Kathleen Stewart took a trip together to Las Vegas during his "It's All A Blur" tour.
Seniors Alina Sanchez, Jacey Hoy, Kala'i Kiaaina and Yarian all studied abroad in London as well. All four of them had signed up to be roommates and were excited to live with one another. However, on their move-in day, the four were startled when they found a blonde girl asleep in their apartment.
"I [heard] a sound, and I turn around, and there's this girl who just pops up with her glasses and her hair up, and I was like, 'Who is this,'" Hoy said.
The group of girls had no idea that this stranger, who was placed in their room without their knowledge, would become one of their best friends.
Sanchez recalls all the times Peyton would help the girls pick out their outfits, do their hair and makeup and offer a shoulder to cry on whenever they needed. Peyton was always so nurturing, and all her friends called her "Mom."
"Our experience abroad would have been so different without Peyton," Hoy said.
Hoy credits Peyton for all the adventures they went on when they were abroad. Peyton was known for always having the best recommendations for anything — the best restaurants to eat at, the best stores to shop at and the best places to visit.
"I remember, sometimes, I'd be like, 'Let's just go to McDonald's.' And she'd be like, 'Um, I don't do that,'" Tapp said.
Barry Stewart, Peyton's father, recalls all their family travels.
"No matter where we were in the world, Peyton would doher research and found the best restaurants in town," Barry Stewart said. "Money seemed to be no object."
Ambition and Willingness to Serve
Peyton believed she and everyone around her only deserved the very best of everything.
"Even with her friends and the people around her, if someone felt they weren't being respected or appreciated, she stood up for everyone, and she was like, 'We're not settling,'" Tapp said.
Peyton pushed her loved ones to pursue everything they desired.
"She taught me to live the way I want and do what I want and not be afraid," Yarian said.
When Tapp was applying for his internship with Disney in fall 2022, he said Peyton was a big support system for him. She made herself available to help him with his applications and prepare him for interviews. Tapp said, if it weren't for Peyton, he probably wouldn't have gotten the internship.
"[She would always say] 'Do not settle,'" Tapp said. "'There's a reason you're at Pepperdine. There's a reason you're applying for this job. There's a reason they're going to choose you.'"
Peyton's determination always stood out to him, Tapp said. He remembers Peyton always being in the Kirk Room — a small study room on the London campus — doing interviews for potential internships and jobs.
"She is the only reason that I took applying for internships super seriously," Tapp said. "She helped me with my resume and with my cover letter, and she was like, 'Zach, you gotta do this, and you gotta dothis.' She was the most determined person I've ever known."
Peyton was a confident girl who knew her worth and chased her ambitions no matter how big.
"When there's a will, there's a way," Sanchez said. "With Peyton, even if there was no way, she would find one."
Though Peyton was confident, she was also humble. Sanchez said Peyton was the type of person that never boasted when she achieved her goals.
Tapp and Peyton worked at the Career Center alongside Yarian and Sanchez. The eagerness Peyton had to help others was evident in her on-campus job.
"She loved helping students with resumes and helping them find jobs," Yarian said. "She loved being there for others."
Yarian and Peyton would always try to work the same shifts because they loved being in each other's presence, Yarian said.

When it came time for Kathleen Stewart to apply to colleges, Peyton was excited to help her with anything she needed.
"She is the best sister I could ask for," Kathleen Stewart said. "She did everything for me."
Love and Kindness
Kathleen Stewart said sharing a room with Peyton growing up was the best time of her life because of all the time they got to spend together. Once Peyton had moved away for college, Kathleen Stewart would count down the days until she would see her big sister again.
"It was so much better because I wouldn't see her for a while, and then I would see her for two weeks straight, and we were inseparable," Kathleen Stewart said.
Kathleen Stewart remembers their Friday movie nights with their best friends who lived in the same building as them. They would watch all their favorite movies and eat pizza — moments that felt like the best thing in the world, Kathleen Stewart said.
Kathleen Stewart loved traveling alongside Peyton. When Peyton was in London, Kathleen Stewart came to visit. Kathleen Stewart said it was so wonderful meeting all of Peyton's friends and seeing all the parts of the city Peyton loved.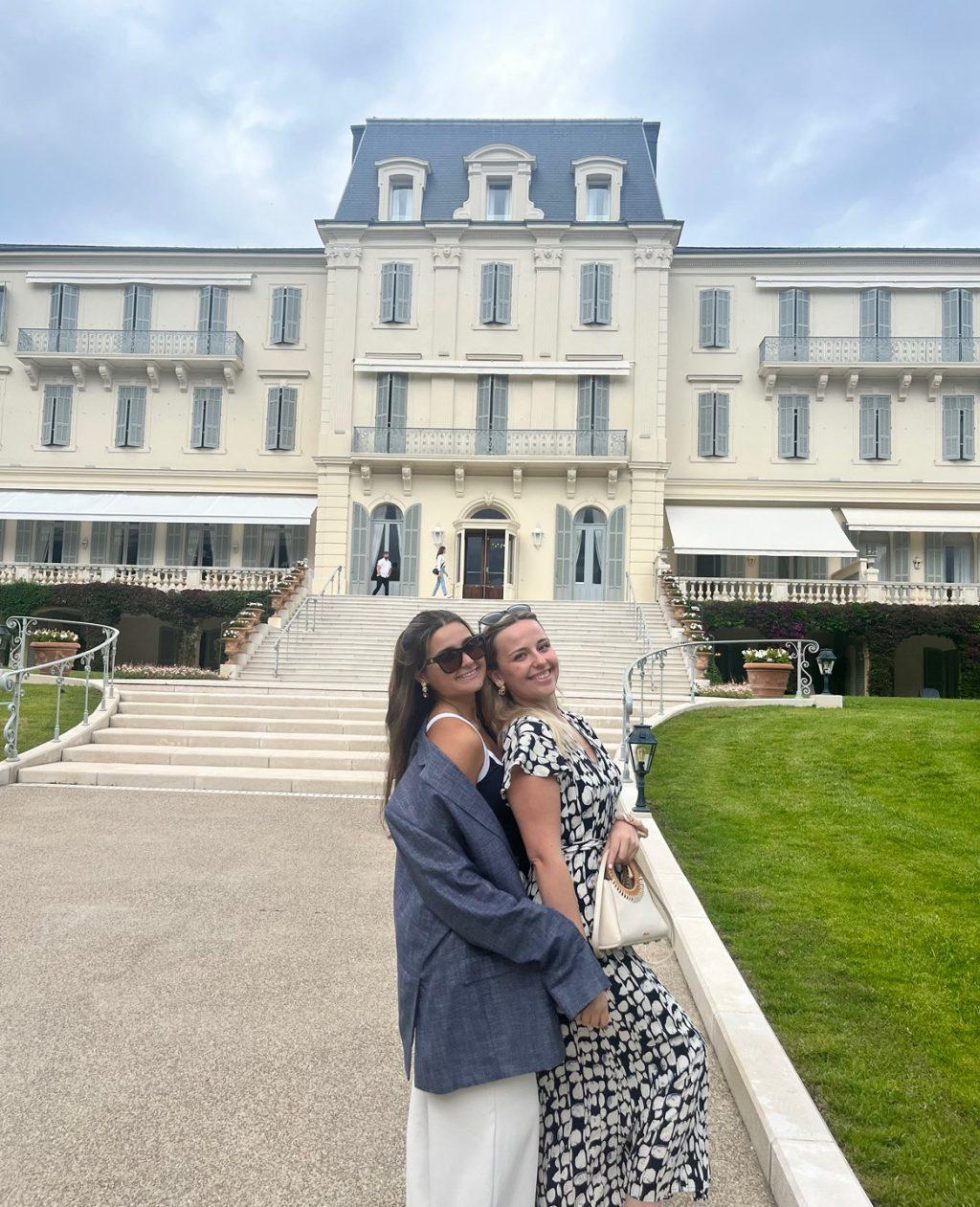 In London, on Halloween night, the roommates dressed up as the Cheetah Girls — in their iconic matching tracksuits. The girls choreographed a dance, and to their surprise, Peyton was so excited to perform it in front of the entire London program.
"She would come into the kitchen dancing and singing all the time," Yarian said. "She would randomly sing TikTok sounds, and it was so funny."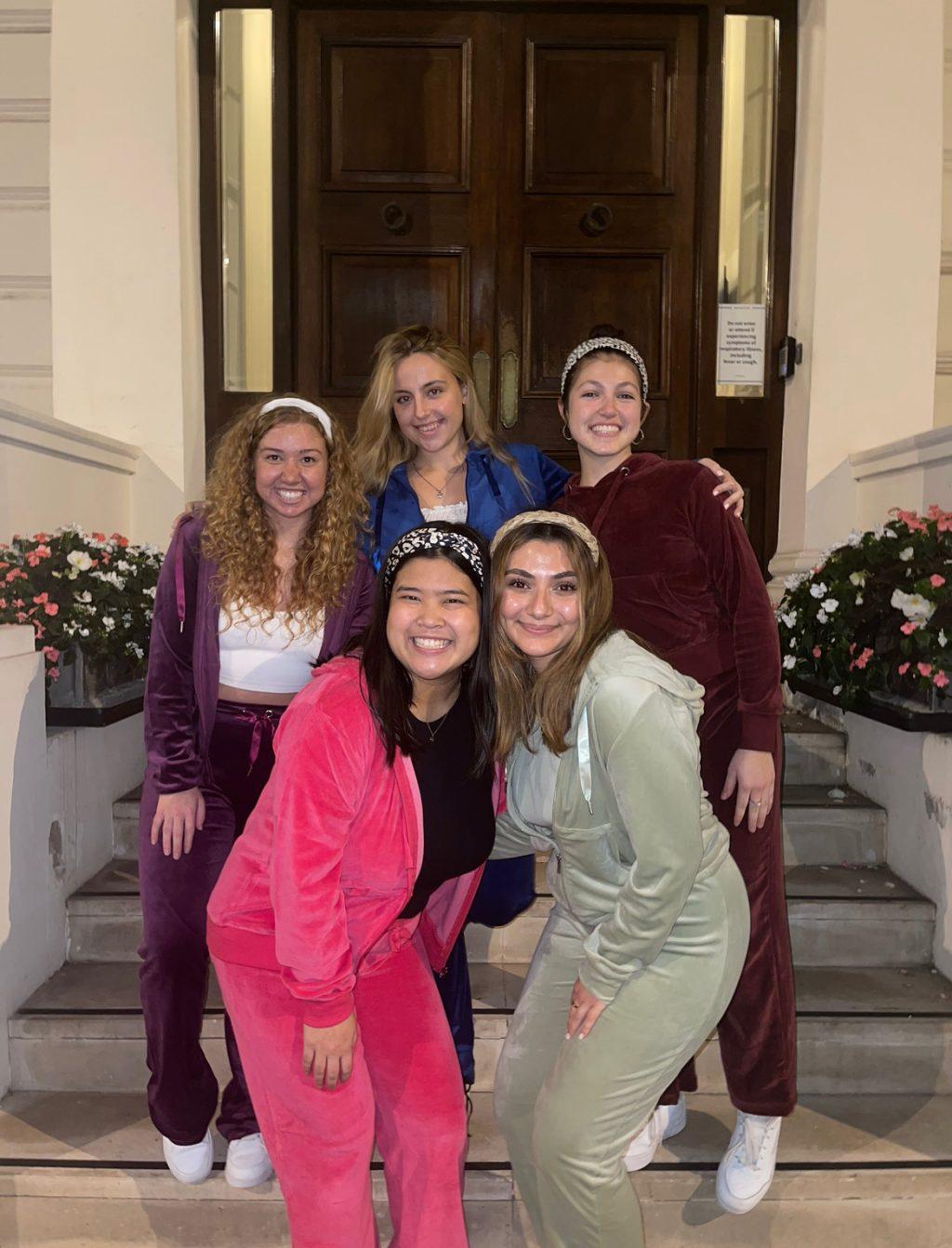 As their friendship deepened in their time abroad, Hoy said she saw more of the goofy side of Peyton, which was surprising at first.
"She was honestly such a dork," Hoy said. "It was a really fun side of her to see because I don't think everybody saw that part of her."
Peyton knew how to live life to the fullest and never took life too seriously, Sanchez said.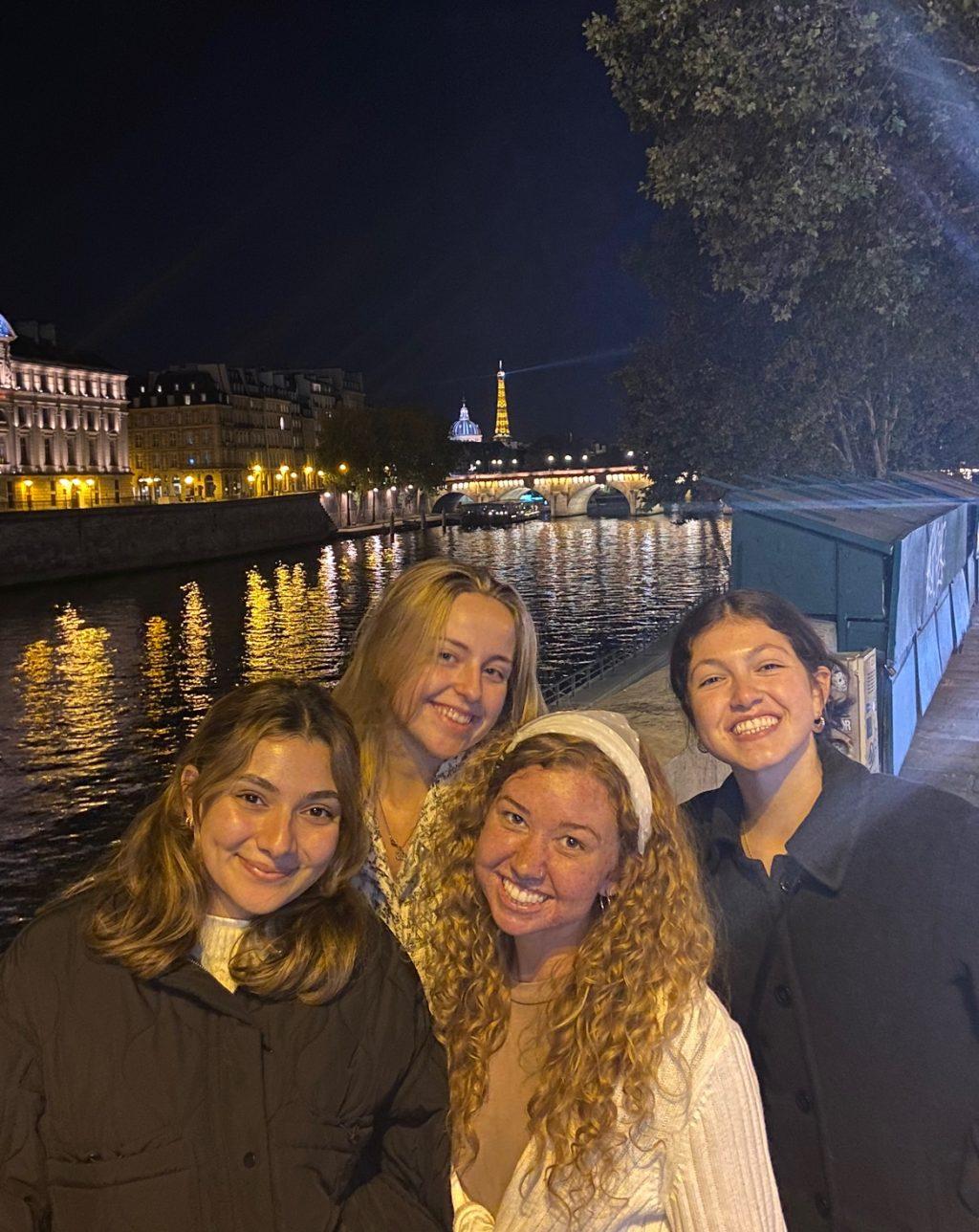 Hoy remembers Peyton's immense kindness and how it shined through everything she did.
One instance of this was when the group of girls went to Disneyland Paris together, and Hoy borrowed a beautiful white sweater from Peyton because she was cold. They were eating, and Hoy spilled nacho cheese, leaving a yellow stain on the sweater. Hoy said she was petrified to tell Peyton the bad news.
"I showed her, and it was everywhere, and she was like, 'Girl, I don't care. It's okay; we're going to get that stain out,'" Hoy said. "She was so sweet and so gentle."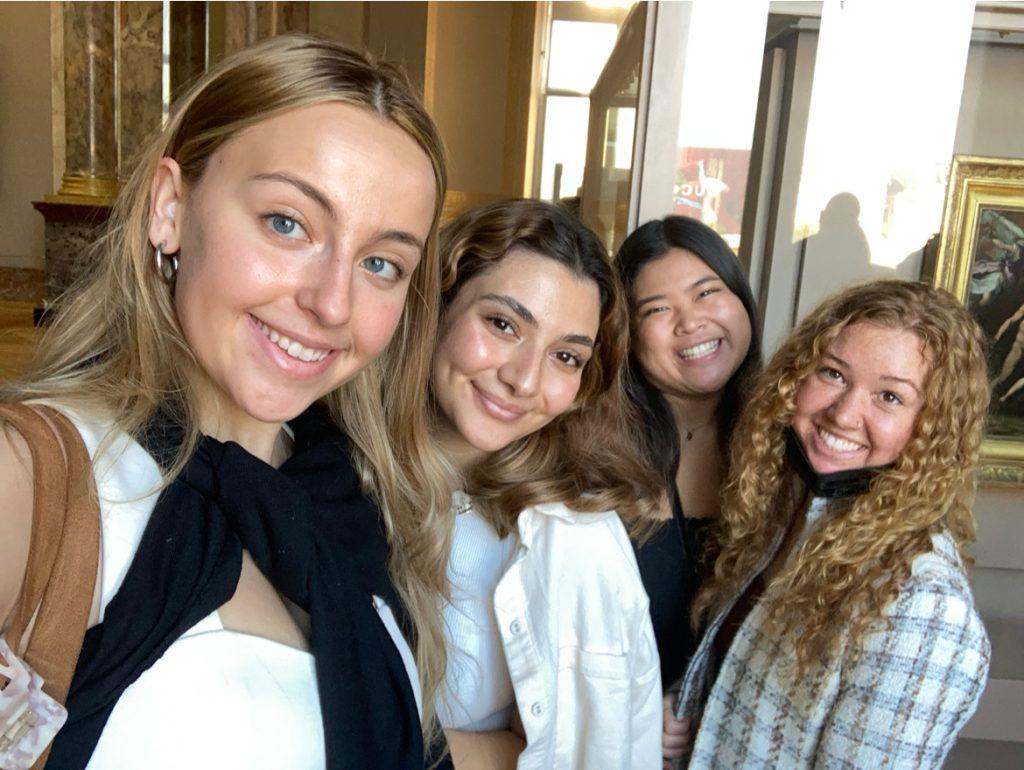 Peyton was both a gentle spirit and fiercely protective of the people she loved, Kiaaina said.
"If anybody messed [with us], she would get in their face and be like, 'What are you doing,'" Kiaaina said.
The way Peyton loved her friends brought so much comfort to them. Kiaaina said she first met Peyton when the world was starting to open up again with the pandemic and she was nervous to meet new people. For Kiaaina, Peyton's sweet soul and her unwavering love was everything.
"[Allowing] her to see some of the parts that I don't want people to see just made [our friendship] that much sweeter," Kiaaina said. "She knew all my faults and still chose to love me and be my friend."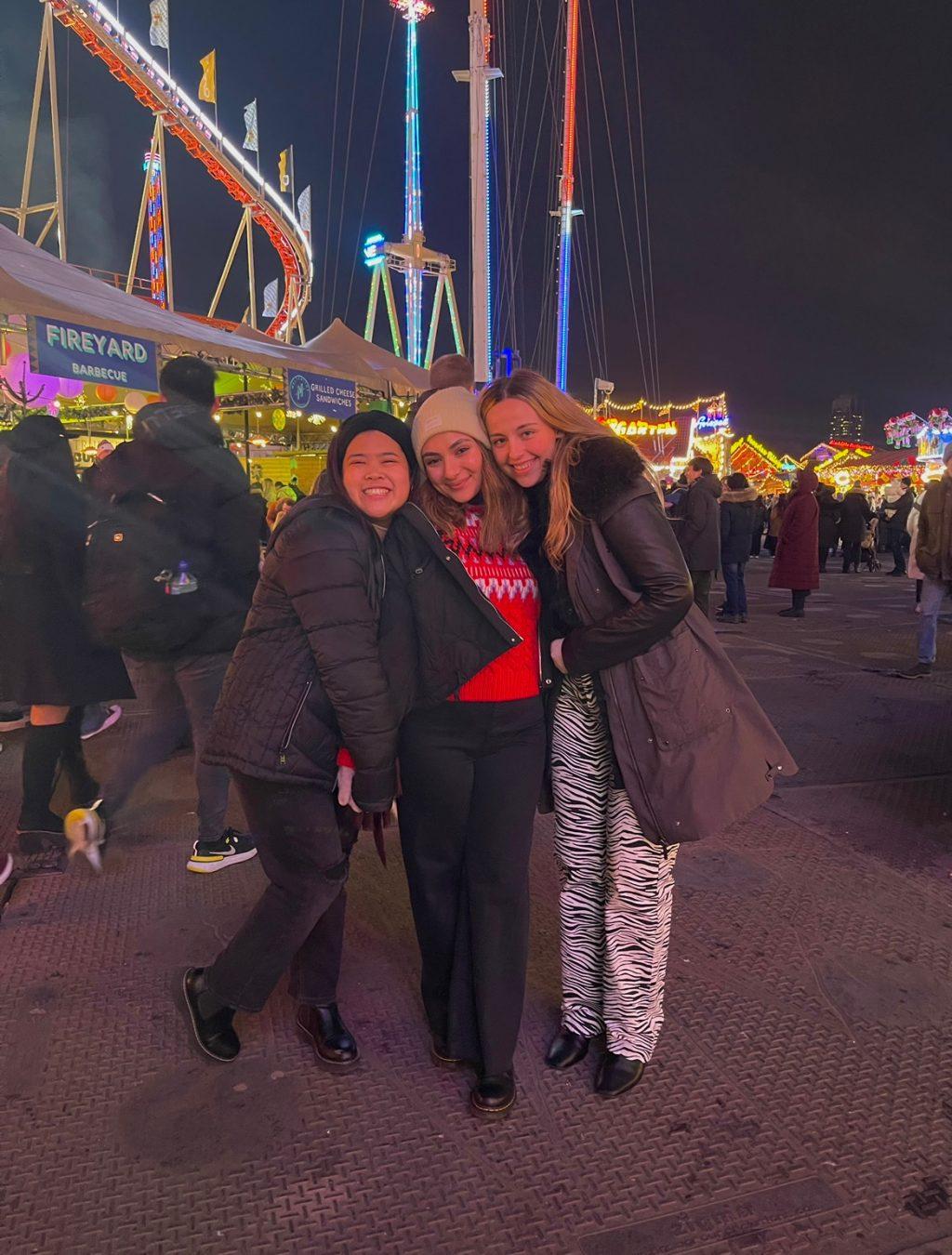 Peyton was always intentional and knew how to make others feel loved, Kiaaina said.
"She had this gift of making you feel very special and seen and celebrated," Kiaaina said. "She always wanted to celebrate something. [She would always say,] 'We deserve a treat after a long week' or 'We deserve a nice dinner.'"
Peyton loved birthdays. Her loved ones said throwing a party for others and celebrating them was one of her favorite things to do.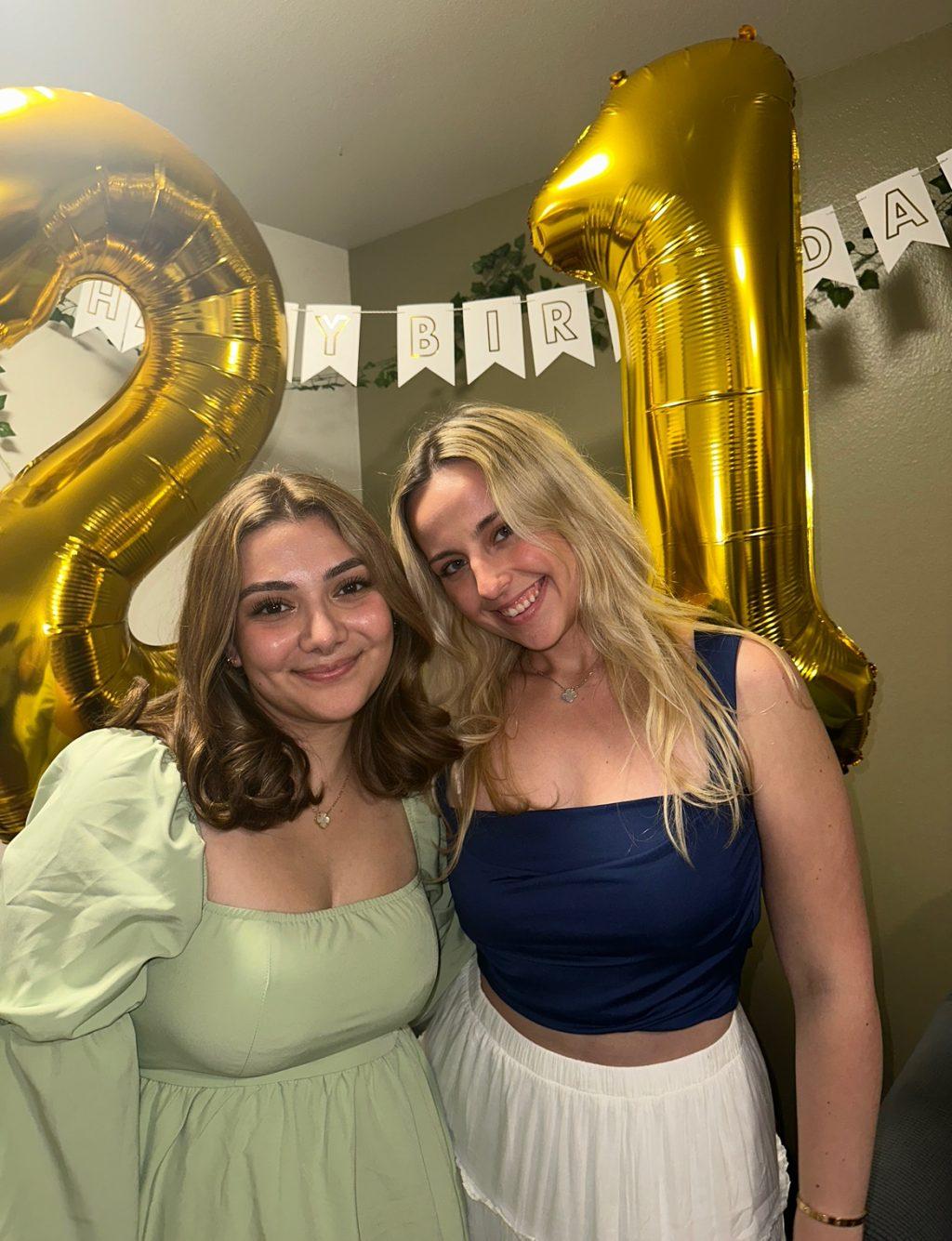 In early October, Peyton visited Kathleen Stewart in Miami — where she goes to school — for her birthday. Peyton had told Kathleen Stewart that she couldn't come into town the weekend of her birthday but ended up surprising her sister.
"That Saturday, she came out of the bathroom of our hotel room, and I was like, 'How are you here?'" Kathleen Stewart said. "She made my whole birthday."
Along with birthday parties, Peyton loved tea parties. It was during a childhood tea party with Kathleen Stewart that Peyton received the faint scar on her forehead. Kathleen Stewart hit Peyton with a wooden teapot, Barry Stewart said. Despite this, Peyton's love for tea parties persisted.
One of Yarian and Peyton's favorite things to do together was chit-chat and gossip over tea.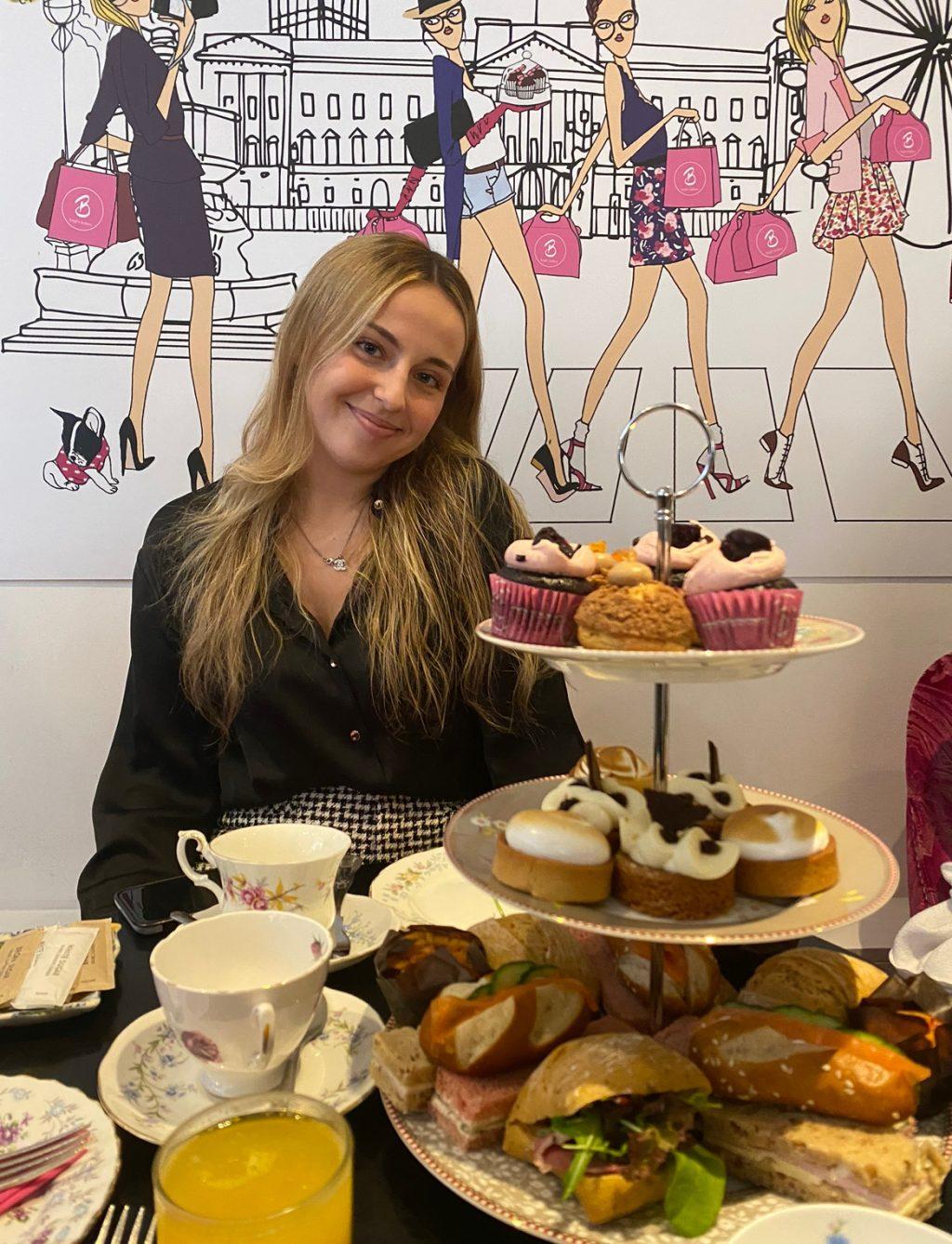 Yarian also loved running errands with Peyton — any excuse to be with Peyton was good enough. Peyton's loved ones said they just loved being in her presence — it didn't matter what they were doing.
One of Tapp's favorite memories with Peyton was going to the Malibu Farmers Market during the fall break. Tapp said they meant to only go for 30 minutes but ended up staying for three hours.
"I'll cherish that time because it was so blissful and peaceful," Tapp said. "I'm just so thankful to have Peyton in my life as a friend. I just saw how special she was."
The pair got things for free because Peyton stopped at all the booths and took the time to talk to every vendor, Tapp said. She was curious about the products, who the vendors were and the stories of their businesses.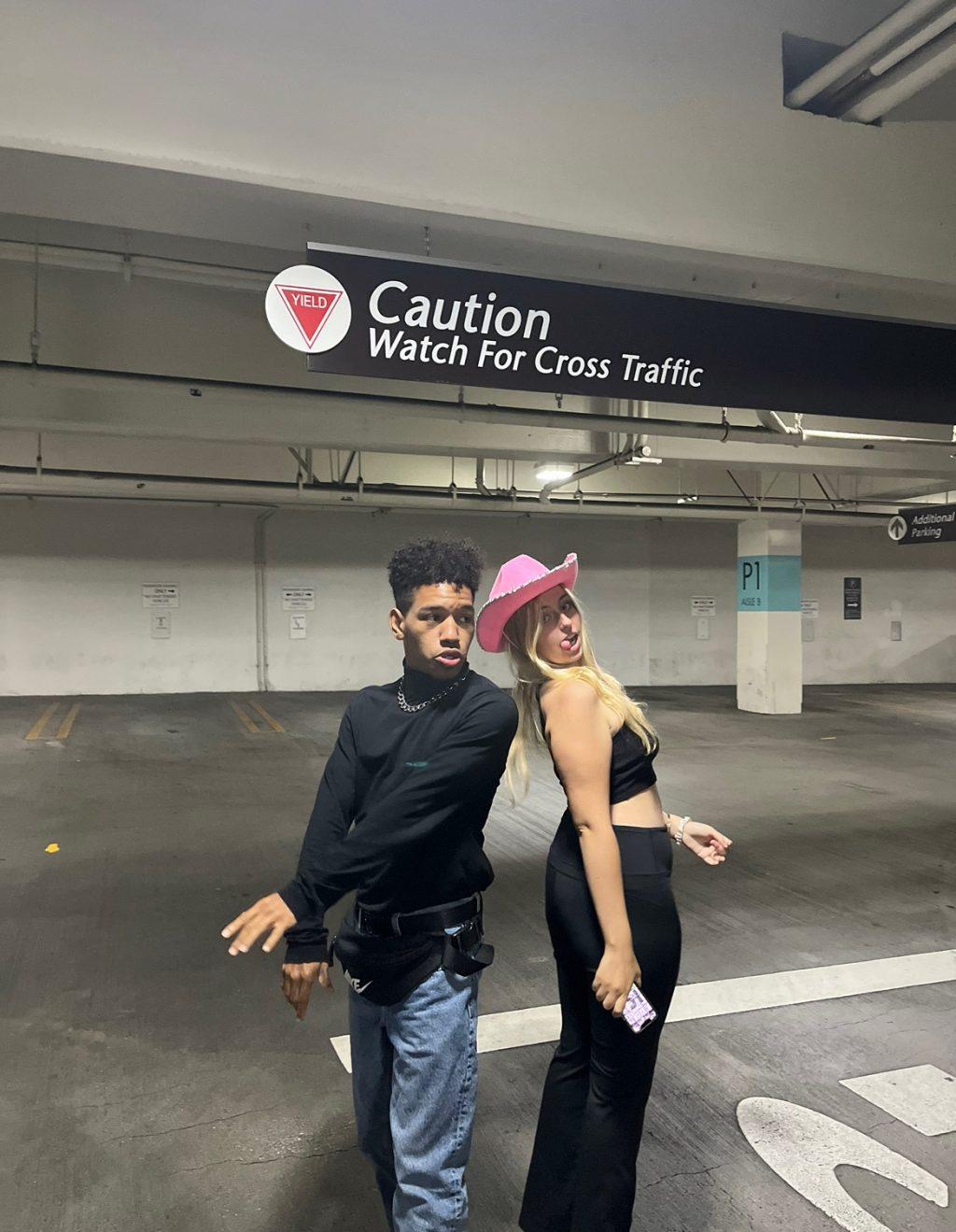 "The way she moved through the world with grace and kindness but also strength is something I'm going to tell my kids about," Robinson said.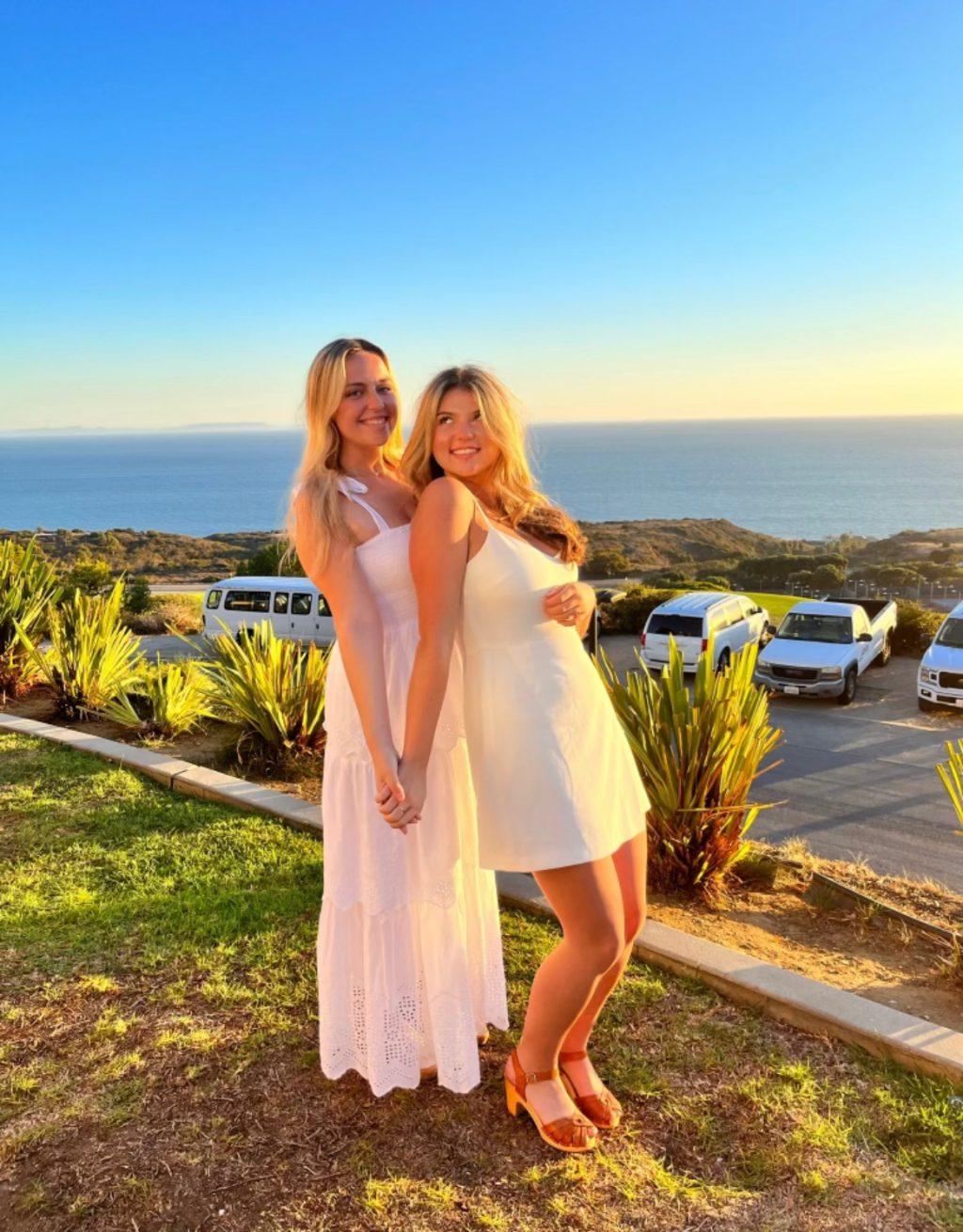 Peyton was someone who always saw the good in people.
"[When I met her] I was dealing with a lot of personal stuff, but just through talking to her, through her sharing her love with me, I got over that point," said Rahul Wadhwani, Peyton's boyfriend. "I found a lot of strength."
Peyton's ability to see people holistically allowed Wadhwani to be more trusting, he said.
Peyton was incredibly loyal, and loved ones agreed that, when she loved someone, she was always in their corner. Wadhwani said her loyalty was evident in their long-distance relationship during college — him attending New York University and Peyton attending Pepperdine.
"She was always there for me," Wadhwani said. "Always one call away."
The couple met the summer before their junior year of high school at an SAT prep class. What caught Wadhwani's attention was Peyton's intelligence and her drive. He said he started to sit next to her in class so that he could get her advice on how to do well on their quizzes.
After the class ended, Wadhwani knew he wanted to keep in touch with Peyton and asked for her number.
"It was out of a movie," Wadhwani said. "Three months after the day we had first met, we started dating and continued on for nearly five years."
In summer 2023, Peyton had an internship with TikTok in Austin, Texas — a dream internship for Peyton as someone who adored the app and would always make videos with her friends. During her summer in Austin, the couple explored the city together since he also had an internship there.
Wadhwani remembers the time when Kathleen and Barry Stewart came to visit them, and they went kayaking on the lake together.
"Peyton was always bothered by the bugs and all the moss, so I'd splash her and race her. It was a really good time," Wadhwani said.
Wadhwani said he was amazed by how thoughtful Peyton was, always thinking of others before herself. One of Peyton's favorite things to do was shopping, but more often than not, she was shopping for others — buying things that reminded her of those she loved.
"She had come back from London, where she studied abroad, and she brought my whole family chocolates from Harrods, including my roommate whom she had never met before," Wadhwani said.
Wadhwani loved how much Peyton loved her family and all the time they spent together.
"I remember so many times where we would all just sit down on the couch together, all four of us just cuddled up watching some movie," Wadhwani said.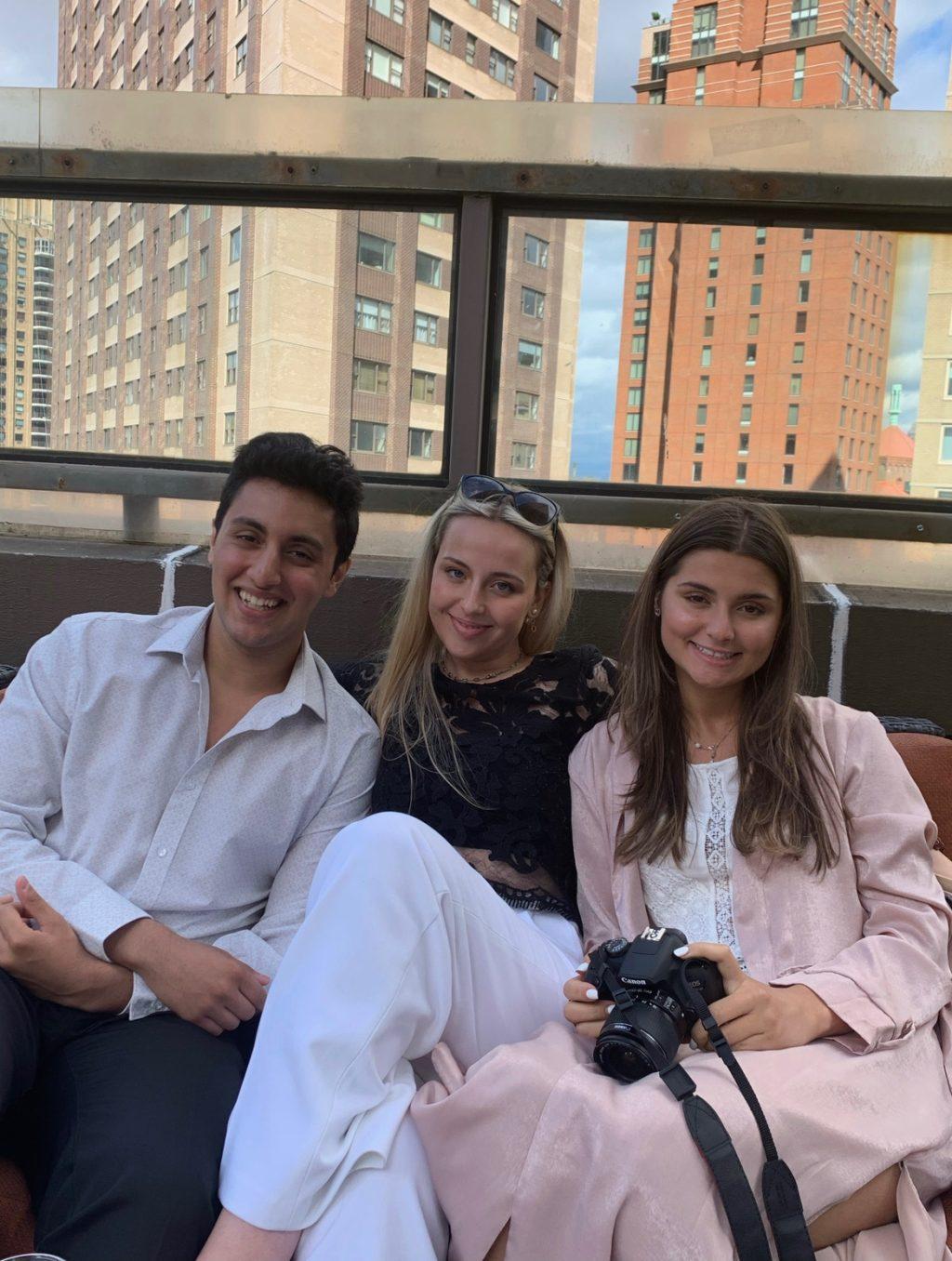 Peyton's loved ones said her greatest love was her family.
"One of her favorite things in the world, if not her favorite thing in the world, was being a big sister to Kathleen," Hoy said.
Some of Barry Stewart's favorite memories with his daughter took place on the road when the two would drive cross-country from New Jersey to California at the start of each school year. On these drives, the two made beautiful memories and talked about anything and everything, Barry Stewart said.
"They [the trips] were really so I could spend time with her," Barry Stewart said. "We enjoyed our long hours on the road spent talking, sightseeing and eating at the restaurants she'd found on Yelp."
Enduring Impact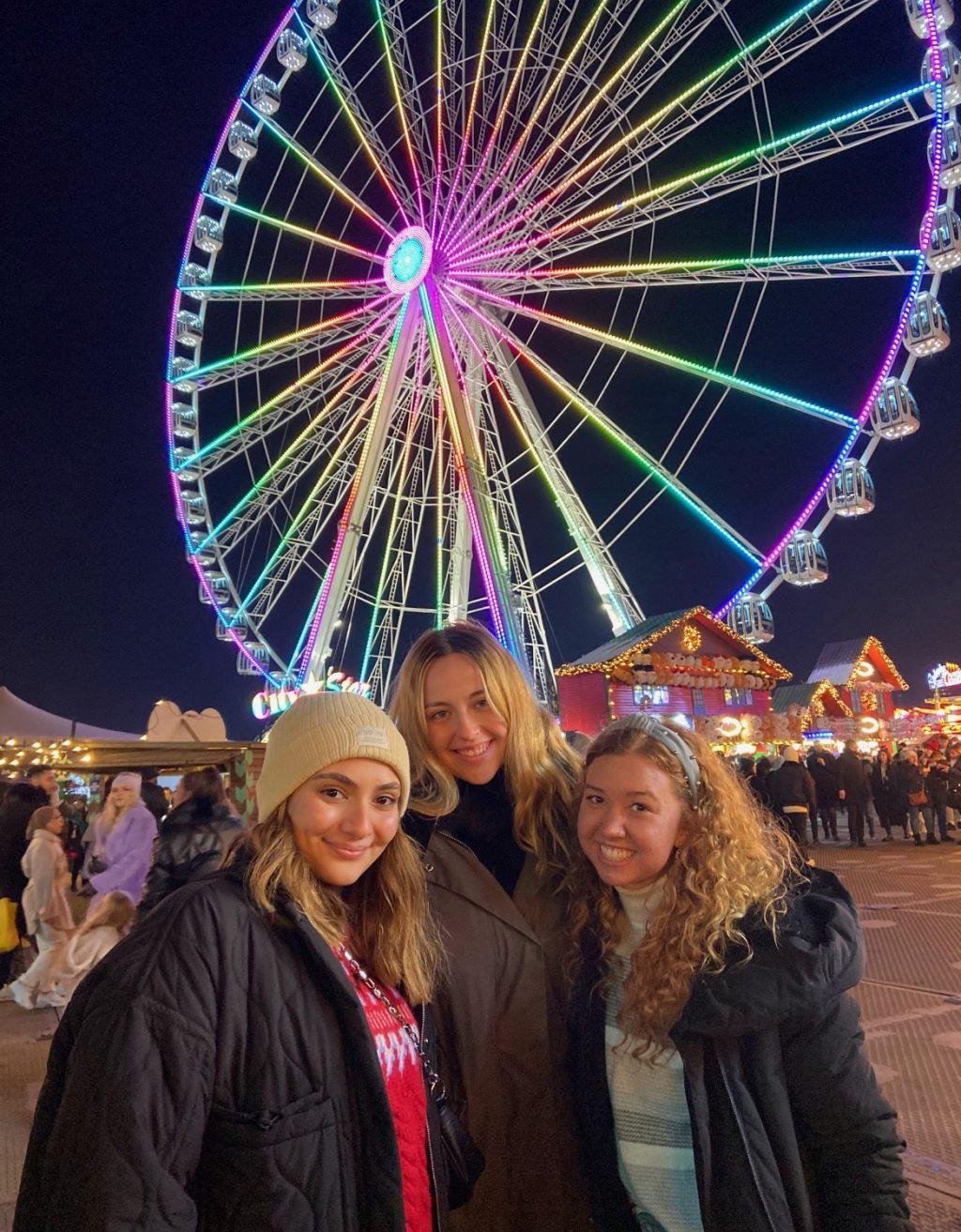 Peyton had so much love for the people in her life, and all her loved ones said she made them better people.
"She genuinely changed my life," Hoy said. "There aren't many people I would say that to, and there's not many people I could say that to honestly."
Wadhwani said Peyton taught him how to be confident in himself and to take care of himself.
"By feeling the amount of love she would constantly radiate toward me, she made me feel comfortable with being who I was," Wadhwani said.
Kiaaina shared the same sentiment.
"I grew more into who I'm supposed to be because of her love and her trust and confidence in [me]," Kiaaiana said.
Sanchez is so grateful for the opportunity to have been roommates with Peyton while abroad, she said.
"I wouldn't choose anyone else," Sanchez said. "I needed her in that time, and she made me the person I am today."
Peyton made Yarian want to be a better friend and a better person because she was the best friend, she said.
One of Peyton's strengths was telling the truth in love. Whenever Hoy would ask Peyton for advice, she said Peyton would always ask the right questions and tell her straight up what Hoy knew she needed to hear.
Hoy is grateful for how willing Peyton was to be a constant presence and support. Peyton knew her friends deeply and would be the first to notice if someone was off.
"I will always cherish how much she was willing to sacrifice to better understand me and to better love me," Hoy said. "Even for me to better understand myself, she really helped me process a lot of things and understand a lot more."
Peyton is one of the best people Tapp said he has ever met, for she was immensely selfless and always wanted to be there for others.
"Peyton was a beautiful mix of knowing herself and knowing others," Tapp said. "She respected herself and extended the same respect to others. A lot of people don't know that balance, but she knew."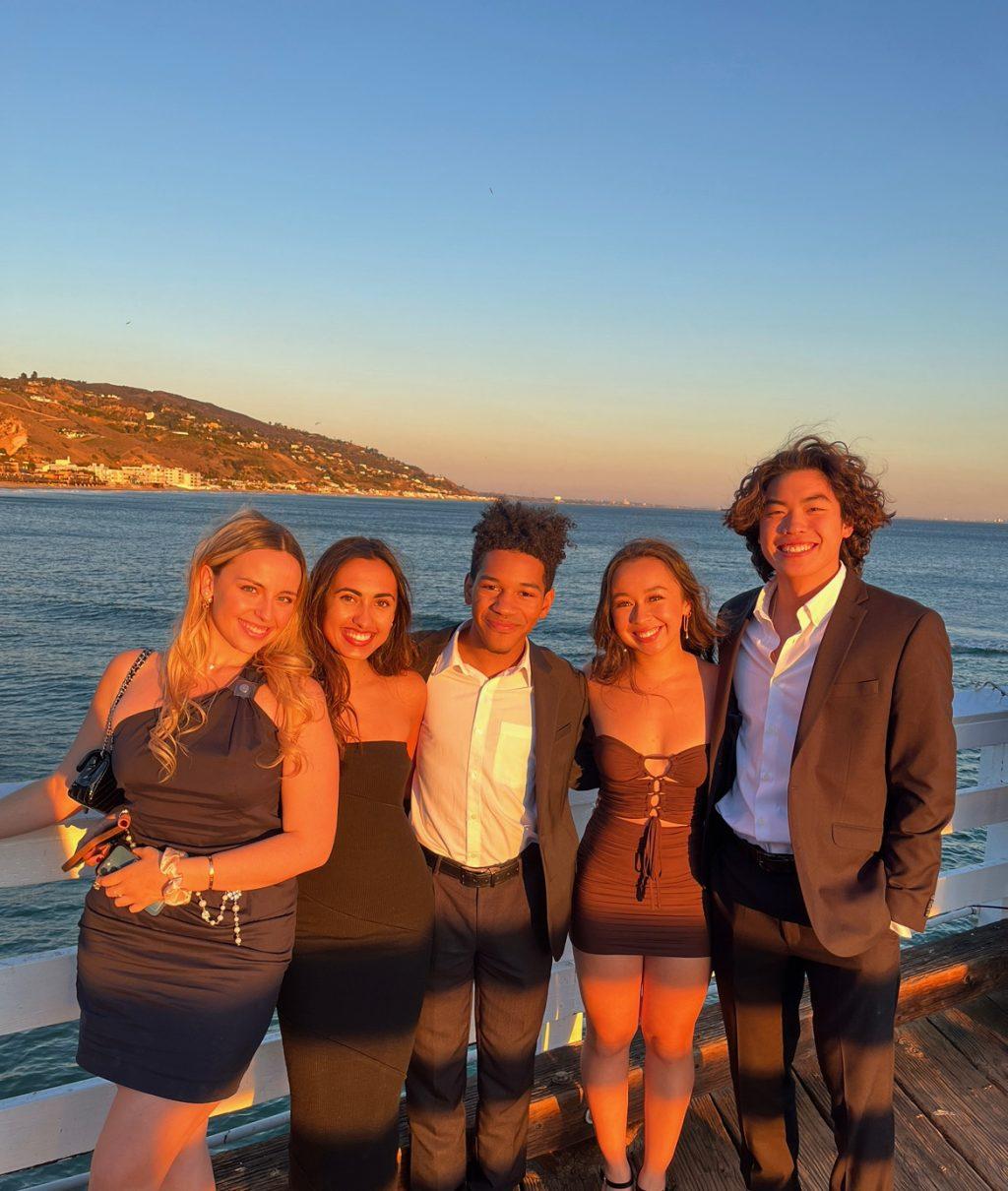 Camila Stewart, Peyton's mother, named Peyton after Peyton Manning, a famous football player. Kathleen Stewart said she always found this ironic because Peyton hated football.
She did love shopping, food and movie nights.
Peyton's favorite places to shop included Nordstrom, Neiman Marcus, Abercrombie & Fitch and Sephora.
Peyton's favorite foods included sushi and beef Wellington. She loved tea.
Peyton's favorite shows and movies included "Gossip Girl," "Sex in the City," "Eloise at the Plaza," "Alice in Wonderland," "Clueless," "Coraline" and any crime documentary.
Peyton loved shopping, eating good food, movie nights and tea time, but most of all, she loved the people in her life.
"Her love was so powerful," Robinson said. "It made me feel like I was so much less alone."
Peyton always had a bright, beautiful smile on her face, always laughing with whomever she was with.
"Her smile was so contagious," Petersen wrote. "Even when I was having a bad day, she found a way to make me smile."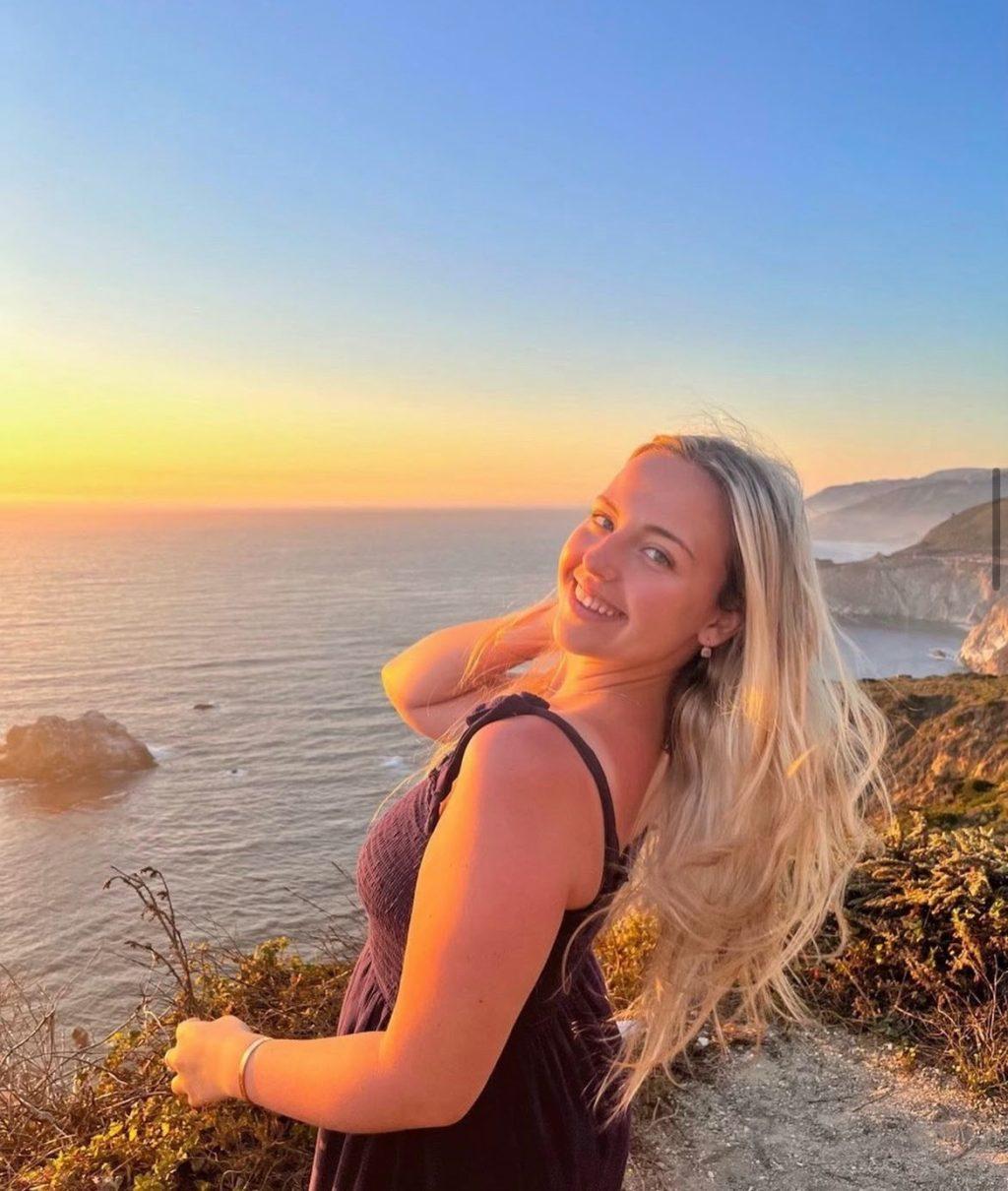 ___________________
Follow the Graphic on Twitter: @PeppGraphic
Contact Yamillah Hurtado via email: yamillah.hurtado@pepperdine.edu