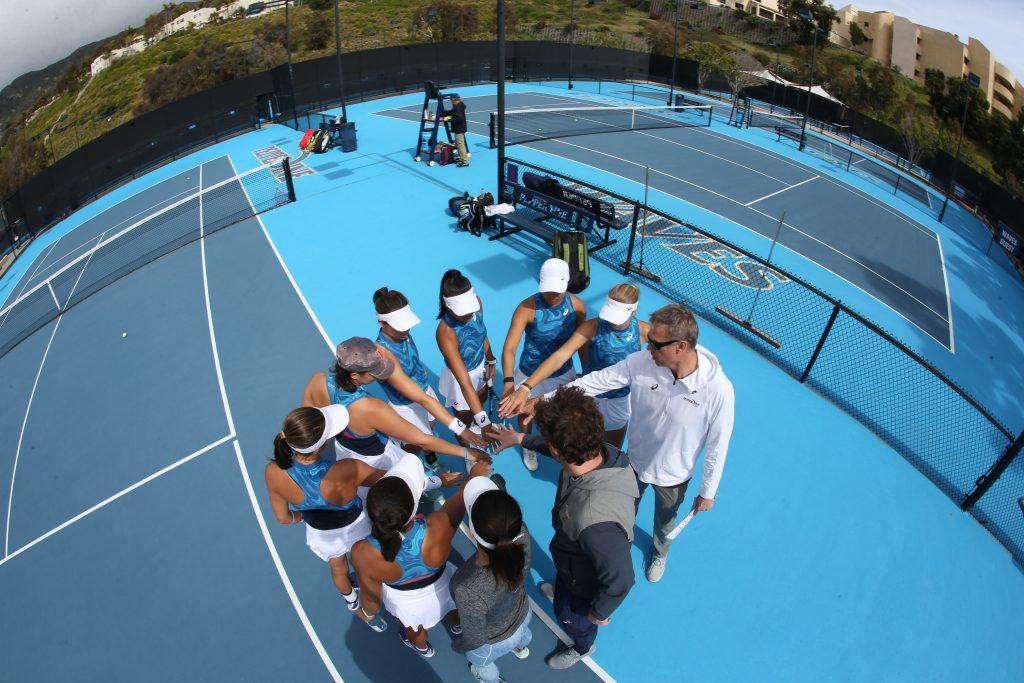 The Pepperdine's Women's Tennis Team comes together before a match at the Ralphs-Straus Tennis Center on March 5. The Waves defeated Oklahoma State and continued their four-game win streak with a score of 4-1. Photo courtesy of Pepperdine Athletics
Pepperdine's Women's Tennis Team excelled during pre-conference play and has swept The West Coast Conference weekly honors four times already, according to Pepperdine Athletics.
The team holds an 8-2 record with their only two losses coming at the ITA National Team Indoor Championships. Since those early losses, senior Lisa Zaar said the team has begun to find their rhythm and flow as they are currently on a 5-0 win streak. They have one more match before entering West Coast Conference play.
"We've been very focused on trusting the process and knowing that all the hard work we put in during the fall and that we continue to put in every day is going to benefit us in the long run," Zaar said.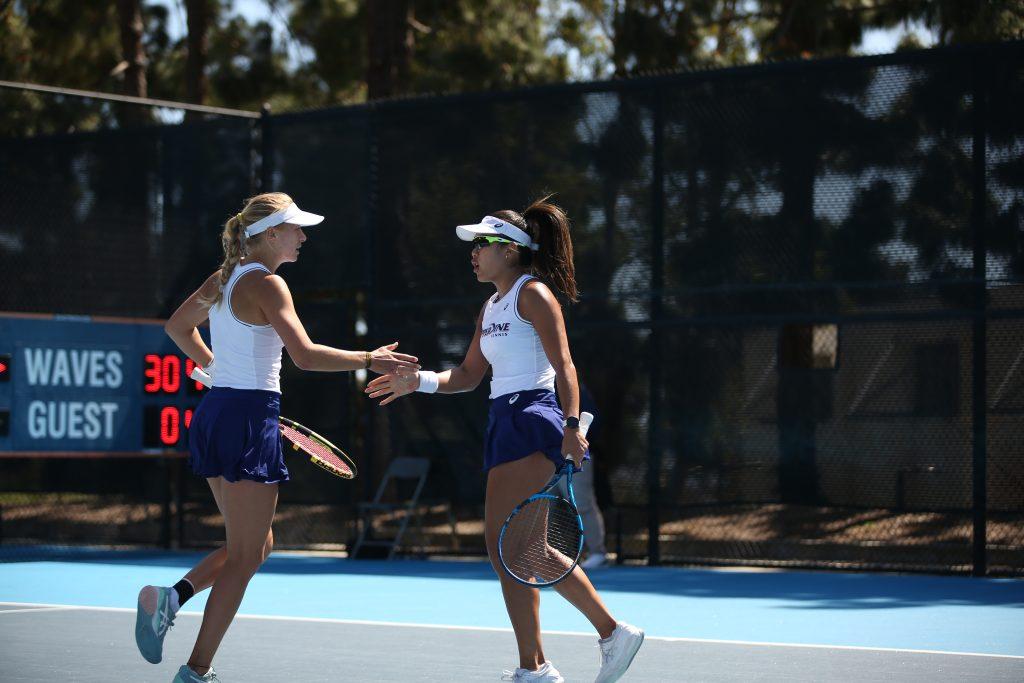 After losses against top-ranked teams University of North Carolina and Auburn, the Waves had the opportunity to bounce back as they faced multiple top-10 opponents just a week later.
The Waves played against Michigan and Ohio State at home, and Zaar said these matches were a test to see how the team responded to losing.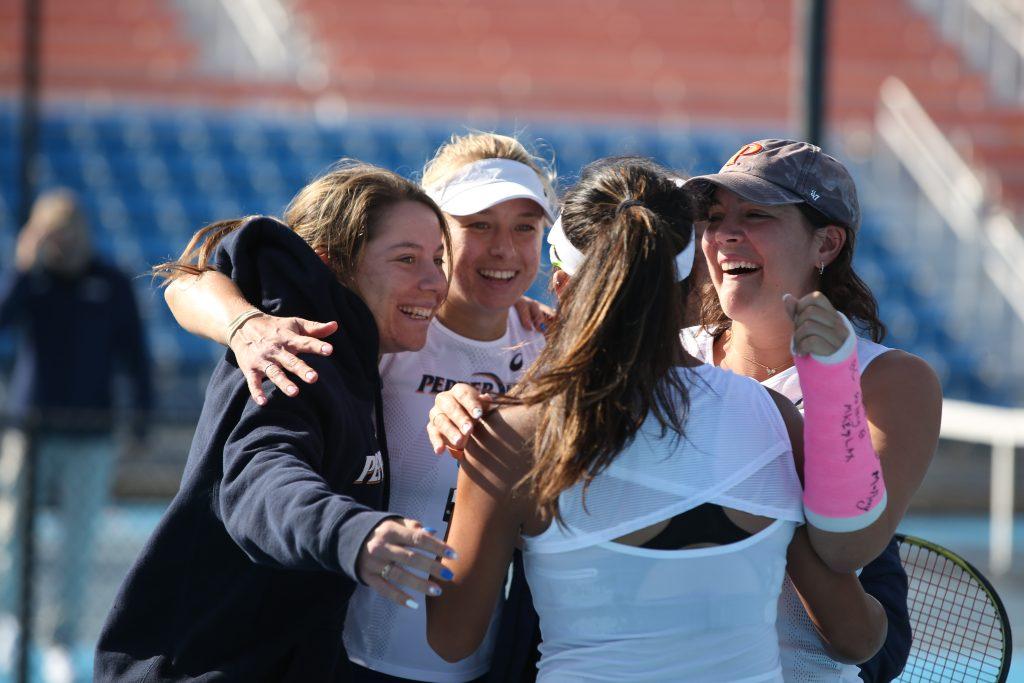 Zaar said playing the higher-ranked teams at home with the support of the Pepperdine community was a huge part of their success as they performed on all courts.
"It really gave us a nice boost of confidence and showed how we are capable of bouncing back after losses and bouncing back while still facing top teams," Zaar said.
This year's roster consists of only seven women, which is small for a tennis team, Head Coach Per Nilsson said.
"They're all in, they stay motivated, and they know they're going to play, which keeps the morale up high and the motivation up high," Nilsson said.
Zaar said having a smaller number has been an advantage for the team as they are able to hold each other accountable and ensure everyone is willing to put in the work both individually and as a team.
Hard work is something that this team does not shy away from, graduate student Bunyawi Thamchaiwat said.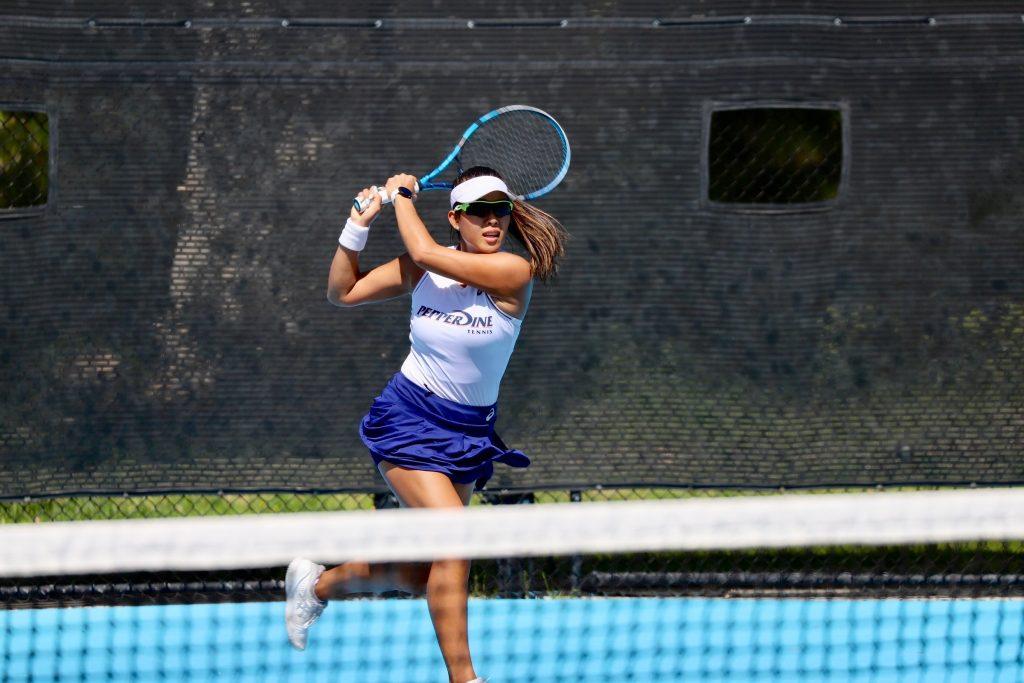 "I've transferred three times, and throughout my whole college experience, I have never trained this hard before," Thamchaiwat said. "I feel that there is no question as to why we are such a strong team because we just train so hard on and off the court every day."
When new players come to Pepperdine, they are often shocked by the intensity and the focus that the program demands, Nilsson said.
"They've trained, but they're just not ready, at least not ready for the Pepperdine way — not for this level," Nilsson said.
Two individuals, Broadus and Tjen, have taken home half of the WCC Women's Tennis Doubles Teams of the Week awards, winning four out of the eight awards so far.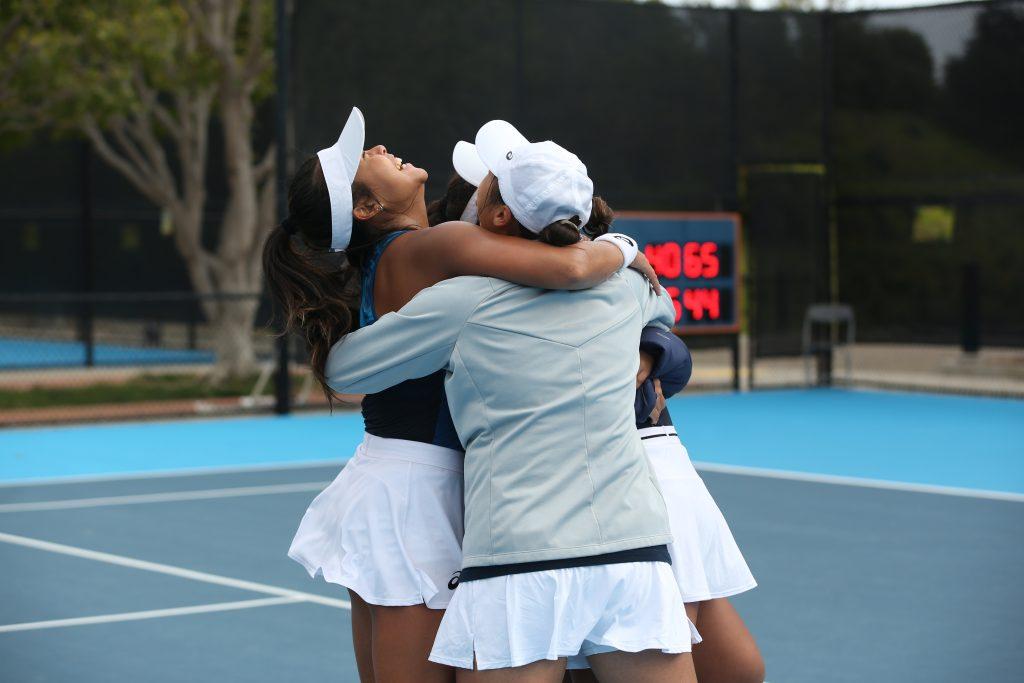 Nilsson said Broadus and Tjen played together for the first time last year in the Intercollegiate Tennis Association (ITA) Southwest Regional Quarterfinals, and he could tell they were going to be a great match.
After working on some tactical and technical components of their game, Broadus and Tjen are currently No. 1 in the country right now, Nilsson said.
"This year they've just taken it to another level, and I think they really are the best team," Nilsson said."They complement each other well, and when they're on, I really don't know if anyone can beat them."
At Pepperdine, Zaar said it is about more than just winning and losing matches.
"The process comes first, and winning comes second," Zaar said.
While the team shows their success on the court, both the coaches and the players are working equally as hard off the court. Thamchaiwat said she appreciates the coaching style and feels like it has been a big part of the team's overall success. She said she knows she can talk to her coaches about anything.
"The coaches know that every single one of us is different and that we each respond to coaching and criticism differently, and they really put in the time and effort to understand each of us as individuals so that they can help us better on and off the court," Thamchaiwat said.
Nilsson said the staff makes a point to ensure they are taking care of the women and that they are there for them when they need them.
"If you come here, you're going to be taken care of, and my goal is for the woman to say later down the road that coming to Pepperdine was one of the best things they ever did," Nilsson said.
The Waves have one more match against Oklahoma before they begin West Coast Conference play at LMU on March 26.
As conference approaches, Zaar said the team will continue to carry with them their focus on the process.
"When things get tough, we make sure that we are sticking to our values of being hard workers, being professional, staying true to ourselves and just continuing to work towards our goal of getting better every single day," Zaar said.
_______
Follow the Graphic on Twitter: @PeppGraphic
Email Shelby Little: shelby.e.little@pepperdine.edu