Senior Sabrina Kuo and her boyfriend Dylan Coleman pose in the Bonneville Salt Flats in Utah during their limited time together in July 2021. Kuo said that long distance is definitely worth it. Photo courtesy of Sabrina Kuo
It's 9 a.m.
A cell phone rings, jolting sophomore Logan Ludwig awake to begin the day in Malibu. Across the world in Florence, his girlfriend, sophomore Rylie Bjork, waits for him to pick up the phone while she prepares for bed.
Such differences were typical for Bjork and Ludwig when she studied abroad in Pepperdine's Florence program fall 2022 and he stayed in Malibu.
"It was hard at first, but we got pretty used to it and got on a schedule," Bjork said. "I would kind of know when he would wake up and we'd be able to talk, mostly in the afternoon and into the night for me and the morning for him."
Long-distance couples can span from cities to continents apart. No matter the distance, students said they find benefits and detriments in these relationships because of the lack of physical presence.
Communication is key to keeping a long-distance connection strong, students said. Overcoming stigma, communication conflicts and differing time zones may seem unmanageable at times, and for some, it does not work out. However, distance can also lead to academic, social and personal success.
Stigma around long-distance relationships
Media and outside influences in today's world can make long-distance seem like a daunting undertaking, students said.
In the United States, the relationship culture believes close proximity and frequent face-to-face contact are needed for a relationship to succeed, Katheryn Maguire wrote in a 2010 Journal of Applied Communication Research article.
"T.V. and movies make long distance seem impossible," senior Sabrina Kuo said. "Every time I talk to friends when they go through breakups because of long distance, they don't try because they're afraid it's going to go poorly."
Kuo and her boyfriend Dylan Coleman have been dating for almost three years, yet she said they only see each other for about three weeks out of the year. Their relationship started over quarantine in Pennsylvania, and they decided to keep dating when she moved to Malibu and Coleman moved to Louisville, Kentucky.
First-year Elle Rollyson also started a relationship in her hometown, Westerville, Ohio, but said she was more hesitant when making the decision to continue long distance. The relationship eventually ended after about two-and-a-half months of dating.
"I had always heard of it not working, and I think there's just a stigma around it that it's just not going to work," Rollyson said. "I didn't want to invest myself into something that was not going to work out anyways."
Peers, too, doubt the potential of going long-distance, especially with relationships that started in high school, senior Sebastian Griego said.
Griego knows these criticisms of long-distance personally, as he and his girlfriend Kaley Phan met their senior year of high school and have been dating for more than three years. He spends his weekends with her at the University of California, Los Angeles, Griego said.
Despite the stigma, relationships like Griego's and Kuo's are fairly common; about 25% to 50% of college students' relationships are long-distance, Maguire wrote in the article.
Going long-distance can support healthy relationship development, said Kelly Haer, executive director of the Boone Center for the Family. Long-distance relationships allow for increased verbal communication, which helps determine if a partner is trustworthy and reliable.
Touch can blind people to red flags in a relationship, so distance allows partners to get to know, trust, rely on and commit to a person before developing physical intimacy, Haer said.
Finding time for verbal communication, like phone calls, can be a challenge, especially when differentiating time zones are factored in, Haer and students said.
International Programs and long-distance
The prevalence of International Programs at Pepperdine contributes to the frequency of long-distance relationships, students said. Eighty percent of students study abroad, according to the International Programs website. This large fraction who travel to a number of diverse locations means that many may leave a partner behind.
"You meet a bunch of people in your first year, and then you go abroad," Rollyson said. "People who aren't going abroad in the same places, if they want to start a relationship in their first year, it's hard to maintain that."
Those who are dating long-distance while abroad shared this sentiment, too.
"I have some friends that were kind of starting to date, and then they're going abroad, and they cut it off," Ludwig said. "It's, I would say, unheard of to keep it alive."
Bjork and Ludwig met in their junior year of high school and have been dating for about three and a half years. Studying abroad led to their transition to long-distance in fall 2022. Since they had been dating for so long prior, doing long-distance was a "no-brainer," they both said.
In spring 2023, Ludwig went to Europe for the Barcelona program, while Bjork remained in Florence. There are still hundreds of miles between them, but they both said they see each other every two to three weeks and enjoy traveling together on weekends.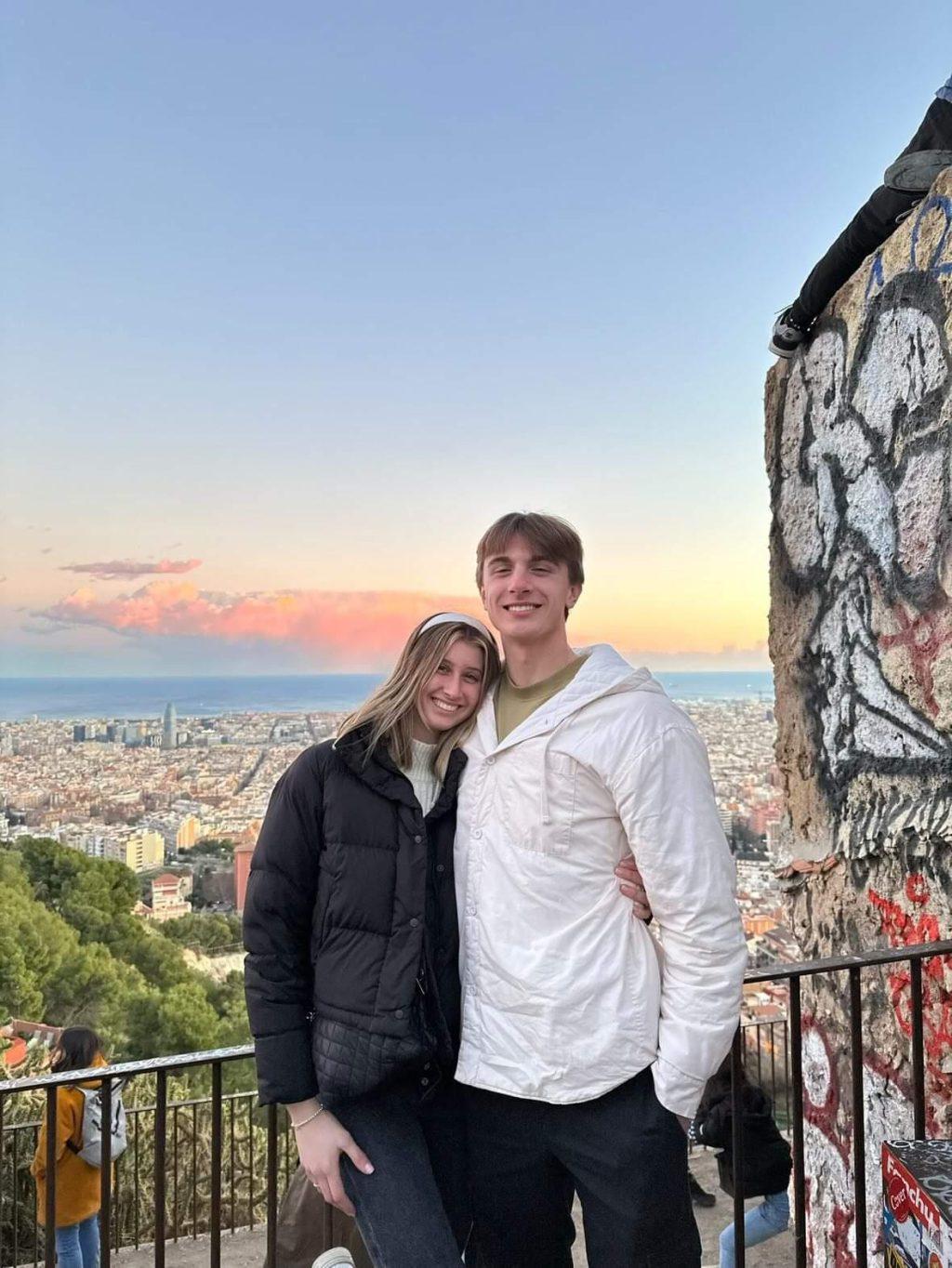 Emphasis on consistent communication
A common theme students said on how to keep a long-distance relationship thriving was an emphasis on communication.
Keeping in touch, even with the small things, can help partners feel more connected, Haer and students said.
"I liked calling him at the end of the day and getting to talk to each other about every detail of our day and everything we miss," Bjork said. "We're living two separate lives when we were long-distance."
On the other hand, when communication fails, so can the relationship. First-year Ashleigh Weinstock said she experienced a lapse in communication with her now ex-boyfriend.
"I expected more open communication than we had, and for it to be more like it was when we were in person, whereas I think he expected a little more of a shift away from that," Weinstock said.
After going back to having a strictly platonic relationship, Weinstock said going long-distance ultimately helped them realize they were not the right people for each other.
"I don't think that the distance was a sole factor [in our breakup]," Weinstock said. "It was just a revealing cause in something that already existed."
This insight is not unusual; distance can bring clarity.
"Long distance introduces challenges; it doesn't necessarily make a relationship go bad," Haer said. "If a relationship is healthy and good, that's going to become apparent in person or through distance."
Senior Mirielle Cox and her fiancé, Princeton junior Shane Patrick, are living examples of this. They met during their senior year of high school and said they have been going strong despite their coast-to-coast separation.
"I wouldn't say that it's because of long-distance that we have a good relationship," Cox said. "It's just that we have a strong enough relationship that can survive long-distance."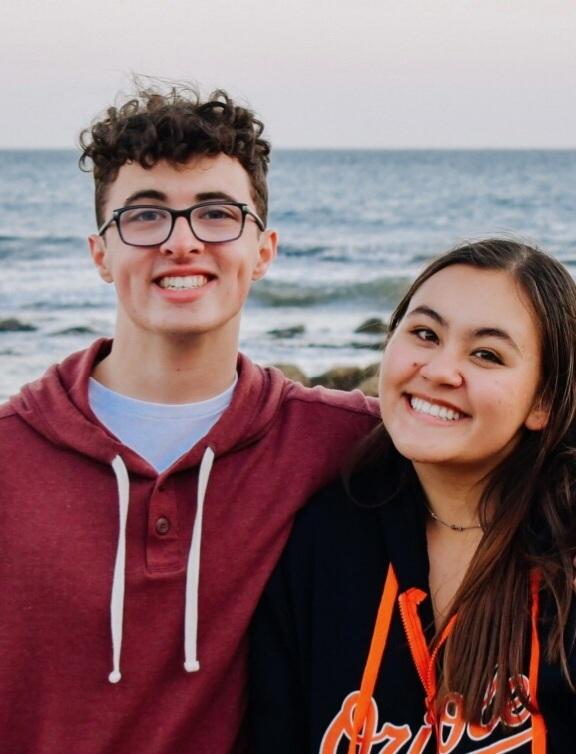 Balancing between autonomy and connection
While being in a long-distance relationship can produce many stressors, the time apart allows for more time and energy to be put toward personal development, Sara Mietzner wrote in a College Student Journal article.
Being apart from a partner allows one to put more emphasis on the people around them and build platonic relationships, students said.
Despite their nine-hour time difference in the fall, Bjork said going long-distance for three months strengthened their relationship and allowed her to fully experience being abroad.
"I got to form really good friendships and see a lot of cool places," Bjork said. "So, we kind of just were able to find our own independence, which I thought was really cool, and also have each other whenever we needed to talk."
Ludwig said when he and Bjork spend time together, it is normally just the two of them, meaning he spends less time meeting new people or being with his friends. Bjork being abroad allowed him to branch out more, Ludwig said.
Additionally, one can focus more on academics. Griego said he focuses on school and is more productive during the week so that his weekends are free to visit Phan. Similarly, Kuo's partner being further away helped boost their productivity, Kuo said.
"We both have the chance to do our own thing," Kuo said. "When we weren't long distance and we were just starting to date, we spent all of our time together and weren't as productive as we could have been, so now, we're both able to just focus on our own lives and just prepare for the future."
The distance between partners can be wide and cause obstacles to arise, but those who maintain successful long-distance relationships gain many skills while growing personally and as a partner, Mietzner wrote.
"I loved just knowing that I always had him at the end of the day, even though we were so far apart," Bjork said.
__________________
Follow the Graphic on Twitter: @PeppGraphic
Contact Faith Siegel via email: faith.siegel@pepperdine.edu