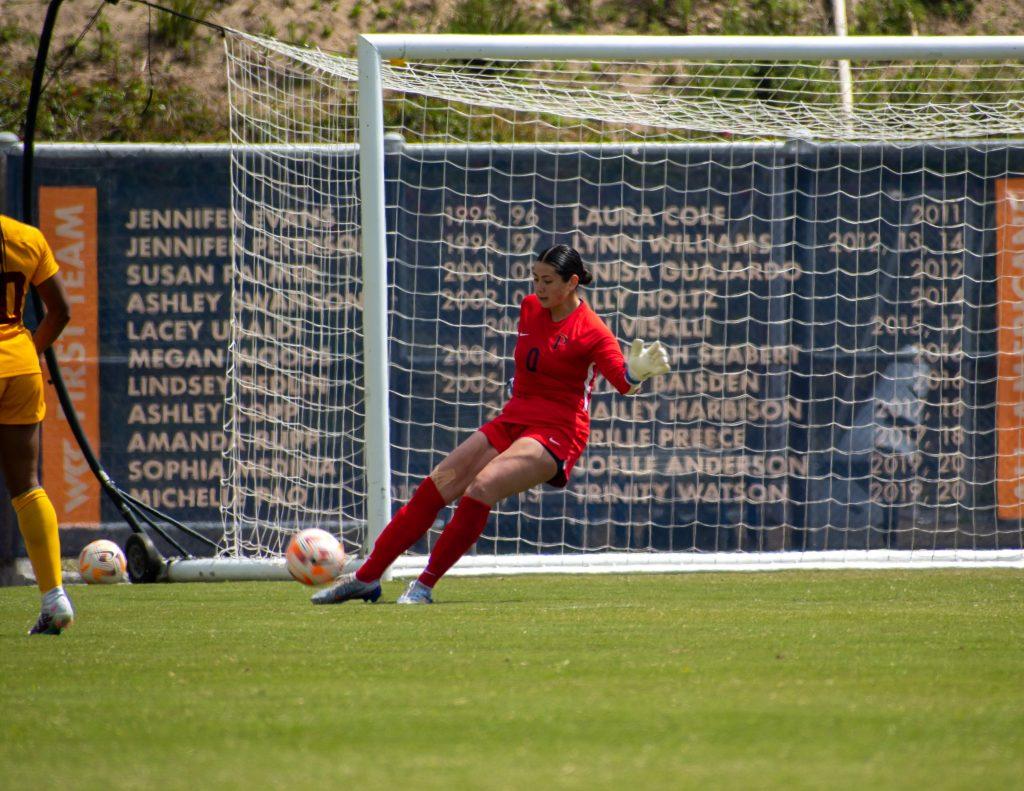 Goalie Taylor Rath sends a goal kick downfield Sunday, April 2, at Tari Frahm Rokus Field. Despite putting up a number of saves, Rath conceded two goals late in the second half. Photo by Colton Rubsamen
Pepperdine Women's Soccer lost 2-0 to USC in the final seconds of their spring season game at Tari Frahm Rokus Field on April 2.
The game started off with a defensive battle between the two teams. Sophomore Forward Kelsey Adams said she was happy with the steps the team made.
"We really improved on our individual defending and being able to press them wide and not have them get crosses off," Adams said.
USC got close to a score with a shot that deflected off the right crossbar around the 30th minute. Freshman goalkeeper Taylor Rath made sure to stop the attack and later broke up a cross in the 31st minute. Head Coach Tim Ward said he was optimistic about what the team displayed in the game.
"It's a team we beat in preseason, and so it stings a little bit because we know that game could have gone either way until the end there, but I liked our defensive structure," Ward said. "I liked our energy."
Rath grabbed another save which led Pepperdine to attempt to push back against USC. The Waves got close but weren't able to make anything happen before the end of the half.
"I thought we did pretty well in the first half," Adams said. "We tried to keep that up, and we wanted to kind of catch them on the counter."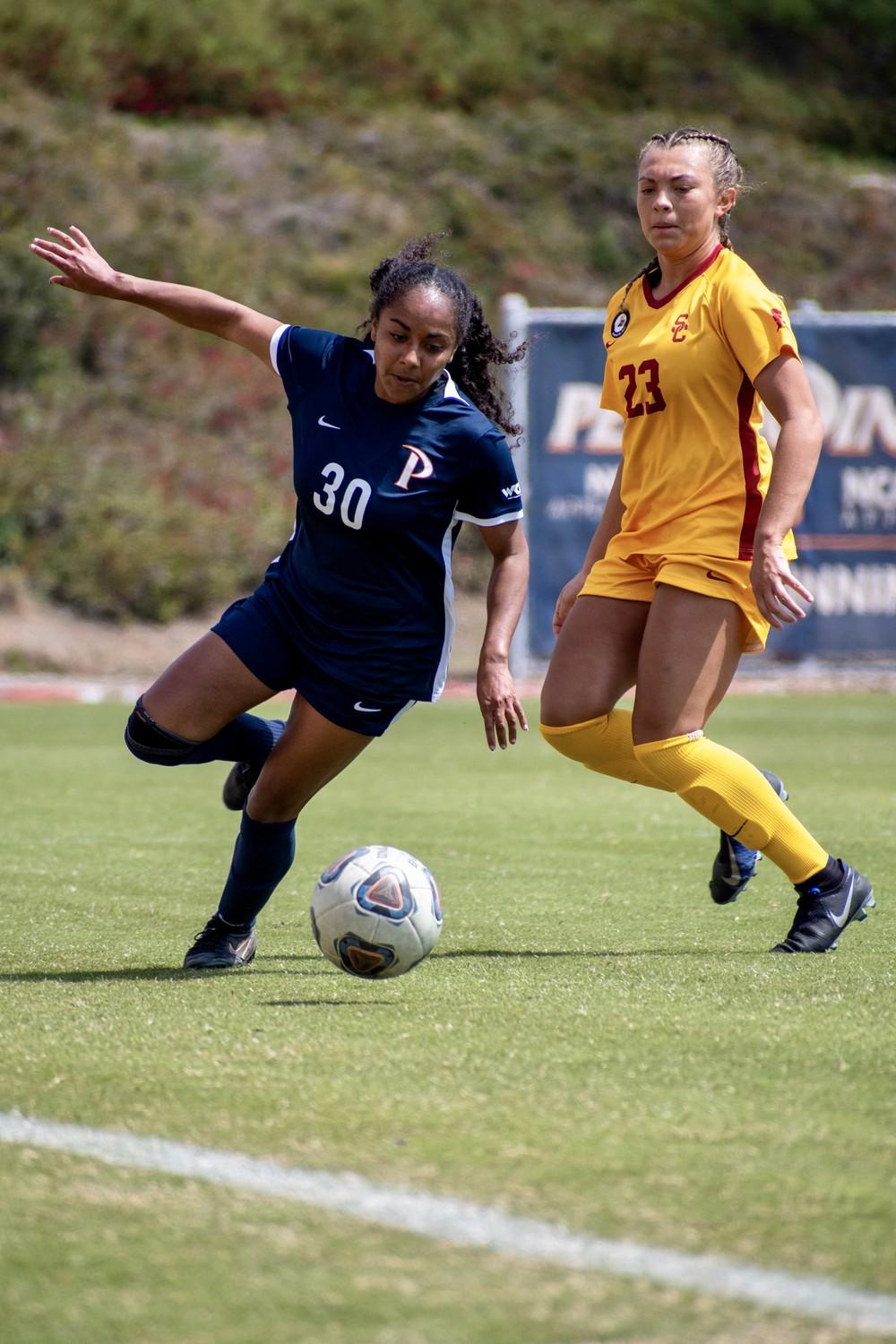 While the second half started with Pepperdine pressing the USC defense, a bad goal kick in the 52nd minute brought back momentum to USC's side.
In the 54th minute, Sophomore defender Ashlyn Siriani made a goal-saving tackle. Freshman forward Melina Livadas took advantage of the change in momentum and put forward a shot on goal.
Despite the best efforts of the Waves, a failed cross in the 81st minute led to the Trojans charging back and putting a goal in the back of the net, turning the score 1-0 in favor of USC.
Pepperdine attempted to push back and even out the score but left a counterattack open for USC. The Trojans took advantage of this and scored again in the final minute, leading to a final score of 2-0.
Pepperdine will attempt to get back on track with their game against UCLA in Malibu on Saturday, April 8.
"The idea in spring is you want to play teams that are going to give you a little bit of a glimpse of what we have currently, what we need to work on over the summer, and what we need to be focused on next first, so I love it," Ward said.
__________________
Follow the Graphic on Twitter @PeppGraphic
Contact Joe Heinemann via email joe.heinemann@pepperdine.edu