Photos by Maggie Davis
Pepperdine's Multicultural Theater Project hosted the SoCal Summit on Black Masculinity on Saturday, Sept. 29 at Pepperdine's West L.A. campus. The focus of the seven-hour long summit was to facilitate discussion between various guest speakers on the stereotypical portrayal of Black men in the media through artistic expression.
The summit included events such as "I Am an Invisible Man," a deconstruction of Black masculinity; a critical analysis of "Boyz N the Hood" and its reformation of Black identity in film; and several spoken word poems written by African American men. Speakers included "Boyz N the Hood" producer Steve Nicolaides, three-time national poetry slam champion Javon Johnson and Pepperdine 2014 alumnus Karl Anthony Simpson.
During the "Boyz N the Hood" analysis, Pepperdine professor and director of the Multicultural Theater Project Joi Carr spoke on the importance of the film in allowing for African American men and women to break into the industry. She also spoke on director John Singleton's contribution.
"1991 was a historical year for movies written by African Americans and released in Hollywood," Carr said. "They called it the Singleton Effect … It really did help African Americans create space in the industry."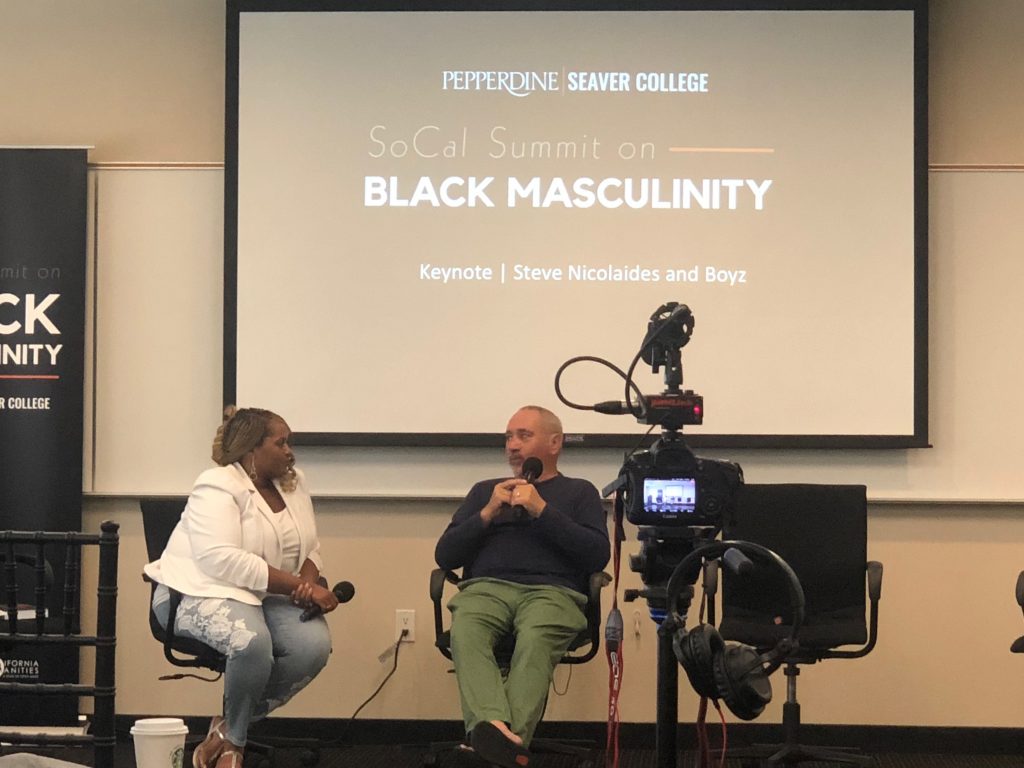 Nicolaides spoke on the relevance of the film, not only for the time period, but also for society today.
"'Boyz n the Hood' is still current," Nicolaides said. "It's still going on down there. There's still gangs. It's just a really powerful movie."
The summit allowed for conversations beyond masculinity and created a platform to discuss equal rights, white supremacy and the judicial system.
"The issue of White and Black has always been about power," Nicolaides said. "It gets in your blood really early and it doesn't seem to go away."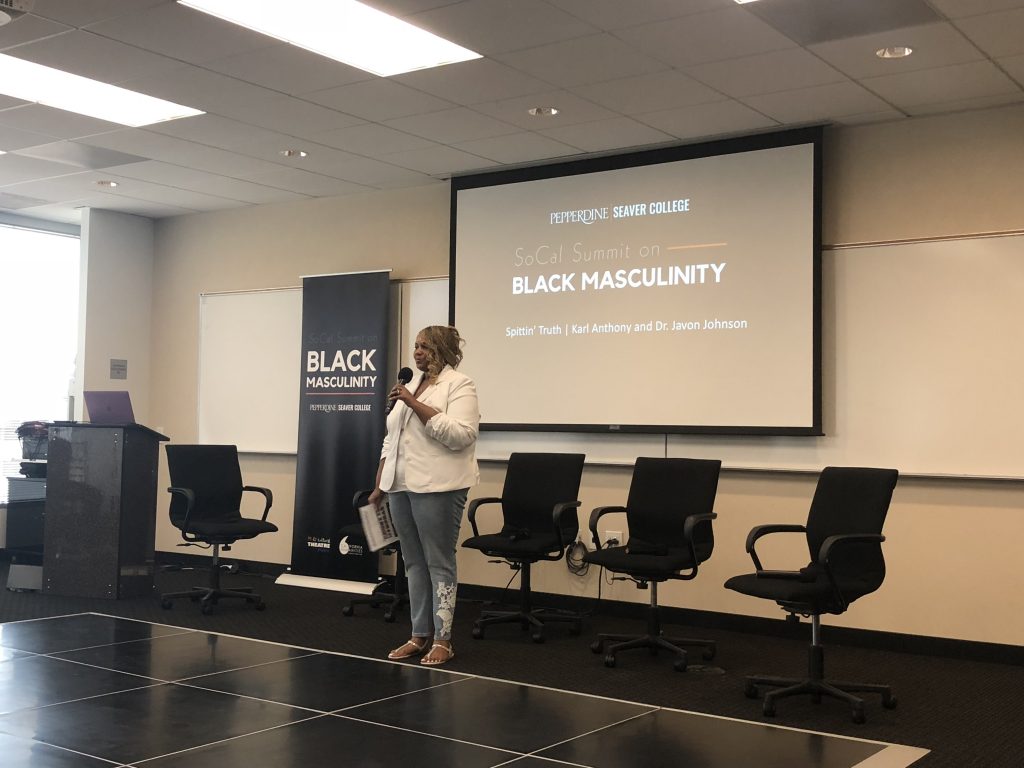 The event celebrated the poetry of African American men in a society that often feminizes art. Simpson and Johnson performed poetry slams that captured their struggles navigating their emotions with feminized art.
"I understand that identity is complex, messy, contradictory, beautiful … and that is true of Black men," Johnson said. "We have this idea that we're stoic figures, that we don't emote and a lot of times don't think … [But] we cry, we feel pain."
Pepperdine 2009 alumnus Deshawn Wynn spoke on the importance of raising awareness to Black masculinity on campus.
"Black men in our society are targeted, so anytime there's an opportunity to raise them up is important," Wynn said. "The fact that Pepperdine's name is on a conversation about Black men is an awesome thing."
In addition to Wynn, freshman Faith Gill was also in attendance.
"I attended it because I was interested in seeing things from a different perspective than I have ever experienced myself," Gill said. " And I think I gained more understanding."
Overall, the SoCal Summit on Black Masculinity allowed for several conversations between the speakers and the audience. At the end of the event, Carr encouraged guests to think outside the gender normative not only at the summit, but in their daily lives.
_________
Follow the Pepperdine Graphic on Twitter: @PeppGraphic