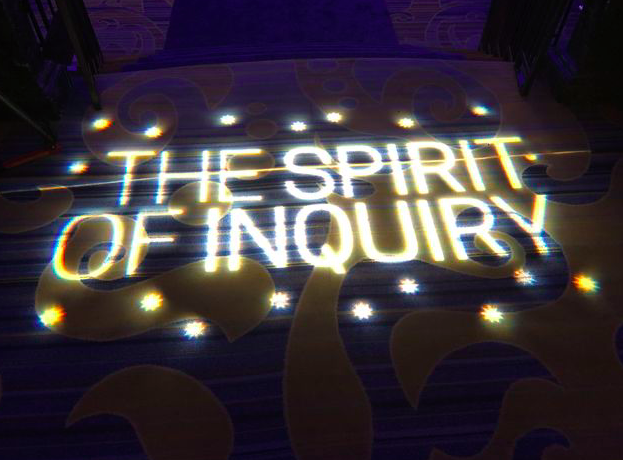 Photos by Hadley Biggs
President and CEO of Walmart, Doug McMillon, was the keynote speaker at the the 42nd Annual Pepperdine Associates Dinner. He spoke about the founder of Pepperdine, George Pepperdine and the founder of Walmart, Sam Walton in his keynote address.
Donors and other members of the Pepperdine community, including President of Pepperdine Andrew K. Benton and Chancellor Michael Adams, joined together at the Beverly Wilshire on Saturday April 7th for the dinner.
"If Pepperdine continues to educate their students with value, and purpose to solve today's problems, we will all be OK," McMillon said.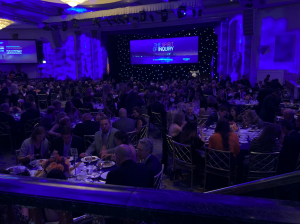 This annual event is used as a time to thank Pepperdine University's donors and to reflect on the past year.
"This year is the most financially stable Pepperdine has been," said Keith Hinkle, senior vice president for Advancement and Public Affairs.
The event began with Adams thanking the donors for their financial contributions to the Pepperdine community. "For all we have accomplished together, and for going forth," Adams said.
Benton compared Pepperdine to a poem by William Butler Yeats titled "The Second Coming."
"Things fall apart; the center cannot hold," Benton said, using a line from the poem to convey his message of Pepperdine being a center—even when things fall apart, Pepperdine still will be able to stay strong.
McMillon began his speech by comparing the founder of Walmart, Sam Walton, and the founder of Pepperdine, George Pepperdine.
"Both of these men had humble beginnings and found a way to improve others' lives," McMillon said. "To see the values of a group, you must look at their founders."
He kept going by sharing personal stories about Walton, some that McMillon experienced with Walton, and others he heard from people who knew Walton, one of which was the story behind the creation of Walmart's motto, "save money, live better."
The story behind the motto came from Walton receiving the Presidential Medal of Freedom from George H. W. Bush.
"If we work together," Walton said, "we'll lower the cost of living for everyone. We'll give the world an opportunity to see what it's like to save and to have a better life."
McMillon said that quote became the foundation of how Walmart was going to execute their mission of "save money, live better." He continued to use the example of Walmart's effort with Hurricane Katrina to show Walmart's commitment to helping people.
"Usually when there is a crisis, we go and help the community," McMillion said,"but our CEO at the time, Lee Scott, approached us and said help people first and we will worry about the cost later."
Walmart was able to allow people to seek shelter in their stores, deliver food and supplies, and teach people how to do CPR.
"This work is meaningful and possible," McMillon said.
____________
Follow Hadley Biggs on Twitter: @hadleyyyyyyy