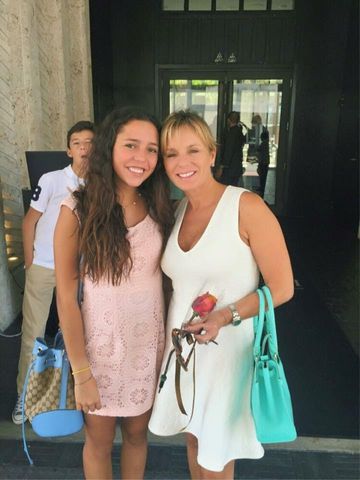 Pepperdine freshman Daniela Benavides killed in crash New Year's Day. Courtesy Pepperdine University Public Relations Office
Pepperdine freshman Daniela Benavides was killed in a crash involving a single car in Key Biscayne, FL Friday morning.
According to multiple reports, the 18-year-old student was a passenger in the back seat of the 2008 silver Porsche and pronounced dead at the scene. Two other teens inside the car were taken to a hospital trauma center in stable condition. The cause of the crash is still under investigation.
According to a statement to the Graphic from the University, "The Pepperdine community is saddened to learn of the passing of one of our students, Daniela Benavides on December 31st. We offer our deepest condolences to Daniela's family, friends, and loved ones, and keep them in our thoughts and prayers during this time of profound grief. The University's Counseling Center, Chaplain's Office, and Dean's Office welcome calls and visits from those seeking support as they process this loss. Information about Daniela's memorial service is forthcoming."
Freshman Class President Houston Wilson responded to the passing of Benavides on the Pepperdine SGA public Facebook page saying, "She was a wonderful light in the Pepperdine community and will leave a lasting impact on all those who she came in contact with. Daniela will be best remembered for her kindness, generosity, warm disposition, and all of the wonderful friends and memories she has made over the past few months. I encourage you all to reflect, cherish and hold onto the memories you have with Daniela." 
Pepperdine Seaver students, faculty and staff received an email with a statement from Mark Davis, vice president for Student Life and Dean of Student Affairs Saturday afternoon saying, "We offer our deepest condolences to Daniela's family, friends, and loved ones. She was very loved in our community."
Benavides was visiting family in Key Biscayne, FL for the holiday break. She was a Pepperdine resident in freshman dorm White House.
This story was updated at 5:30 p.m. with statements and an additional picture.
__________
Follow Alex Fisher on Twitter: @AlexFisherNews