Photos by Channa Steinmetz
Fall 2019 marks the lowest admittance rate ever for Seaver College, according to online data from Pepperdine's Office of Admissions.
Director of Admissions Falone Serna wrote in an email that Pepperdine received 13,718 applications for the 2019-2020 school year. Pepperdine admitted 4,241 students, according to the online data. This yielded a record low admittance rate of 30% for the fall 2019 semester.
For fall 2018, the Seaver admittance rate was 34.76%.
This year's trend showed that Pepperdine is becoming a more competitive and selective school.
"We had over an 11% increase in applications (13,718 total)," Serna wrote.
Last year, 12,117 students applied for fall 2018 entry.
During the past two years, Pepperdine has over enrolled its freshman class; this was due to an increase of students accepting offers from Pepperdine and an increase in applications, Serna wrote.
U.S. News ranked Pepperdine University 46 out of 312 schools in their annual National University Ranking for 2019. Pepperdine's ranking on the National University Ranking went up from 52 in 2016.
For the first time in three years, Pepperdine also admitted students from the waitlist.
"As a result of admitting almost 400 fewer applicants than the year prior, we had anticipated needing to make offers of admission from our waitlist," Serna wrote.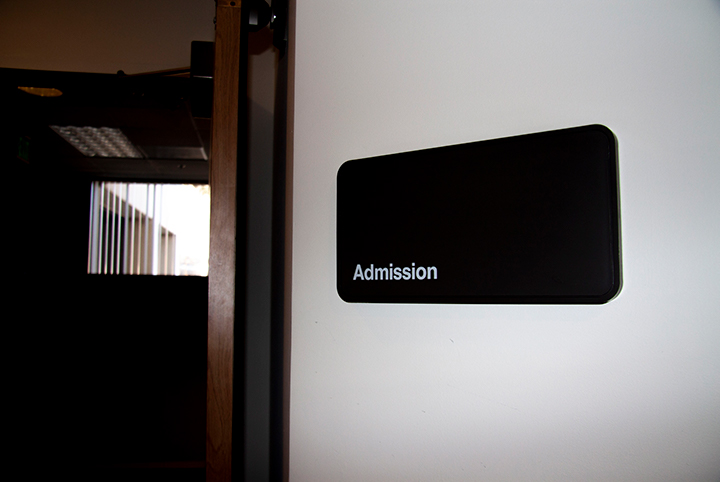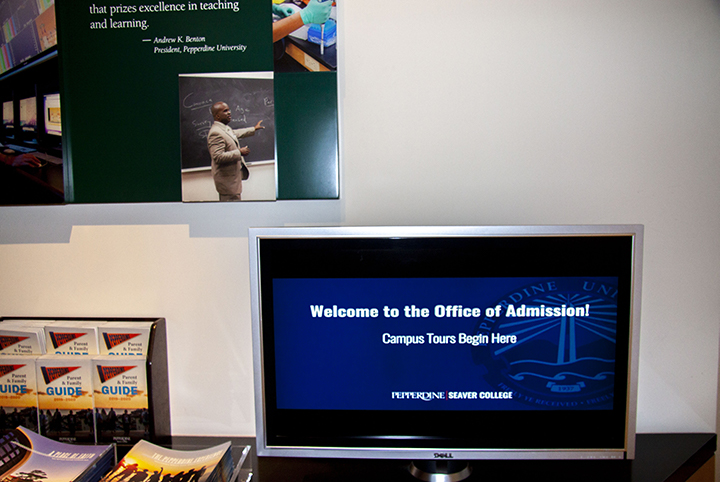 Pepperdine's Office of Admissions.
Serna wrote that Pepperdine admitted 364 students from the waitlist this year due to admitting fewer applications.
"It was nice to admit students from our waitlist for a change because having a track record of never admitting from the waitlist gives the impression that a waitlist decision from Pepperdine is the same as a deny," Serna wrote.
Many Ivy League schools also have the reputation that a waitlist decision is the same as a rejection letter.
"In the spring of 2017, Dartmouth College, a small ivy league school in New Hampshire, offered 2,021 waitlist spots to applicants; of the 1,345 who chose to stay on the waitlist, not a single person got in," podcast hosts Clare Lombardo and Elissa Nadworny said in their episode "College Waitlists Often Waste Would-Be Students' Time" on the podcast "All Things Considered."
Lombardo explained that a waitlist decision gives students false hope they will be accepted into their school of choice.
"These additional admits did not weaken our admitted student academic profile," Serna wrote.
For the 2019-2020 school year, Pepperdine began accepting Early Action decisions.
"We received about 1/3 of all applications via Early Action (EA) — I expect that trend to continue," Dean of Enrollment Management Kristy Collins wrote in an email.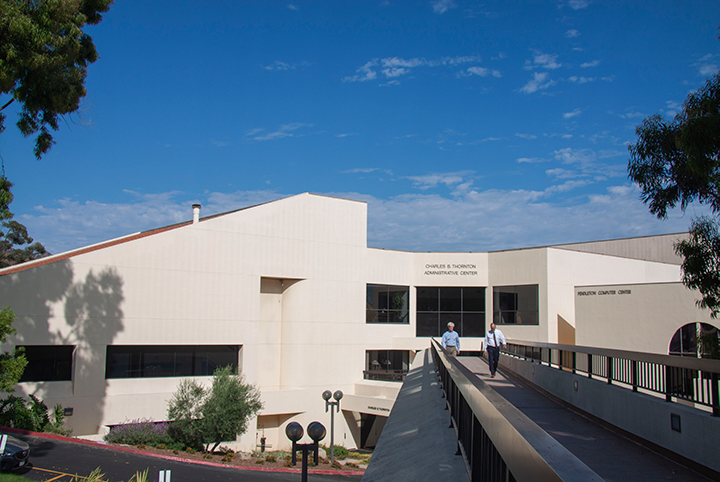 Pepperdine's Thornton Administrative Center.
Early Action gives students the option to apply to Pepperdine before the normal deadline in January. This allows students to receive their decision in the winter rather than the spring.
"The addition of EA was intended to better serve students who wanted admission decisions prior to March; I hope we achieved this goal for at least a large portion of our admitted students," Collins wrote.
The Office of Admissions sets their admission goals based on a number of factors including historical trends and final enrollment target, Collins wrote.
"To set the goal of how many applicants to admit, we reverse engineer from what our final enrollment target for the year is," Serna wrote. "Once we have our enrollment target we will examine historical trends of how past applicant pools performed. We pay specific attention to what our yield has been on the applicants we admit."
_________________________
Email Hadley Biggs: hadley.biggs@pepperdine.edu
Email Kayiu Wong: kayiu.wong@pepperdine.edu