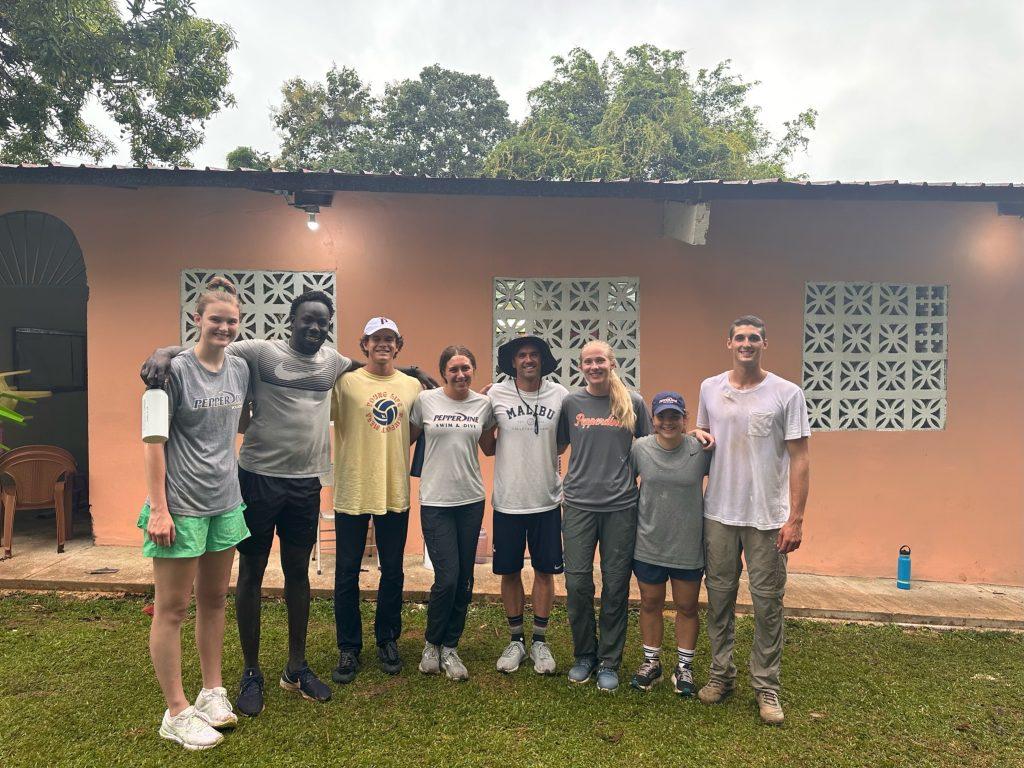 In July of 2023, Pepperdine Athletics completed its first mission trip to Panama.
Led by Jordan Holm, assistant director of athletics and chaplain, with help from Jenna McPherson, assistant director of business operations and special events, the event consisted of various volunteer activities with an emphasis on church work.
"Everyone coming out of the trip would say that it was life-changing for them," said Emily Hellmuth, women's volleyball outside hitter. "In a way some on different levels, but like everyone felt change after."
The Plan
Holm said he had been wanting to plan a mission trip at Pepperdine because his prior role at Belmont University had him planning and orchestrating similar events. With the idea in mind, he took it to Athletic Director Steve Potts, and to his excitement, he said Potts was fully onboard.
The idea jumped all the way up to President Jim Gash, who said the vision of this trip allowed student-athletes to unite together while serving others.
"I love seeing student-athletes from various sports coming together to serve in this way." Gash wrote in a Sept. 8 email to the Graphic. "The trip showed Pepperdine at its best."
From there, Holm's next step was to figure out the logistics.
"It starts in terms of trying to find a place to go," Holm said. "Who can host us and who obviously can be safe with what we're going to do."
Luckily for Holm, he said the place found him.
"It so happened that I was just talking to a colleague's husband," Holm said. "He was like, 'Oh, when I was a student-athlete a couple years ago we went to Panama with this organization,' So I reached out to them and it just kind of felt right."
Holm said multiple local missionaries in Panama provided them with shelter, with home base being Casa Paraiso.
That was all Holm said he needed, and eventually he and fellow student-athletes landed in Panama to extend a helping hand to the Panamanians.
Holm also said he implemented the use of a theme verse for the trip, 1 Peter 3:15, "But in your hearts revere Christ as Lord. Always be prepared to give an answer to everyone who asks you to give the reason for the hope that you have. But do this with gentleness and respect."
Holm said he chose this verse because it spoke to this group of student-athletes who went on this trip to Panama.
"[1 Peter 3:15] speaks a lot to really my encouragement of being able to go share the Gospel," Holm said. "To go share with not just words, but with our life."
The Experiences
Six student-athletes accompanied Holm and McPherson. They were men's volleyball opposite hitter Jake Olsen, women's soccer midfielder Caroline Coleman, men's volleyball opposite hitter Eli Crane, women's swim/dive breast/free swimmer Alexandra Browne, men's basketball guard Majok Deng and women's volleyball outside hitter Hellmuth.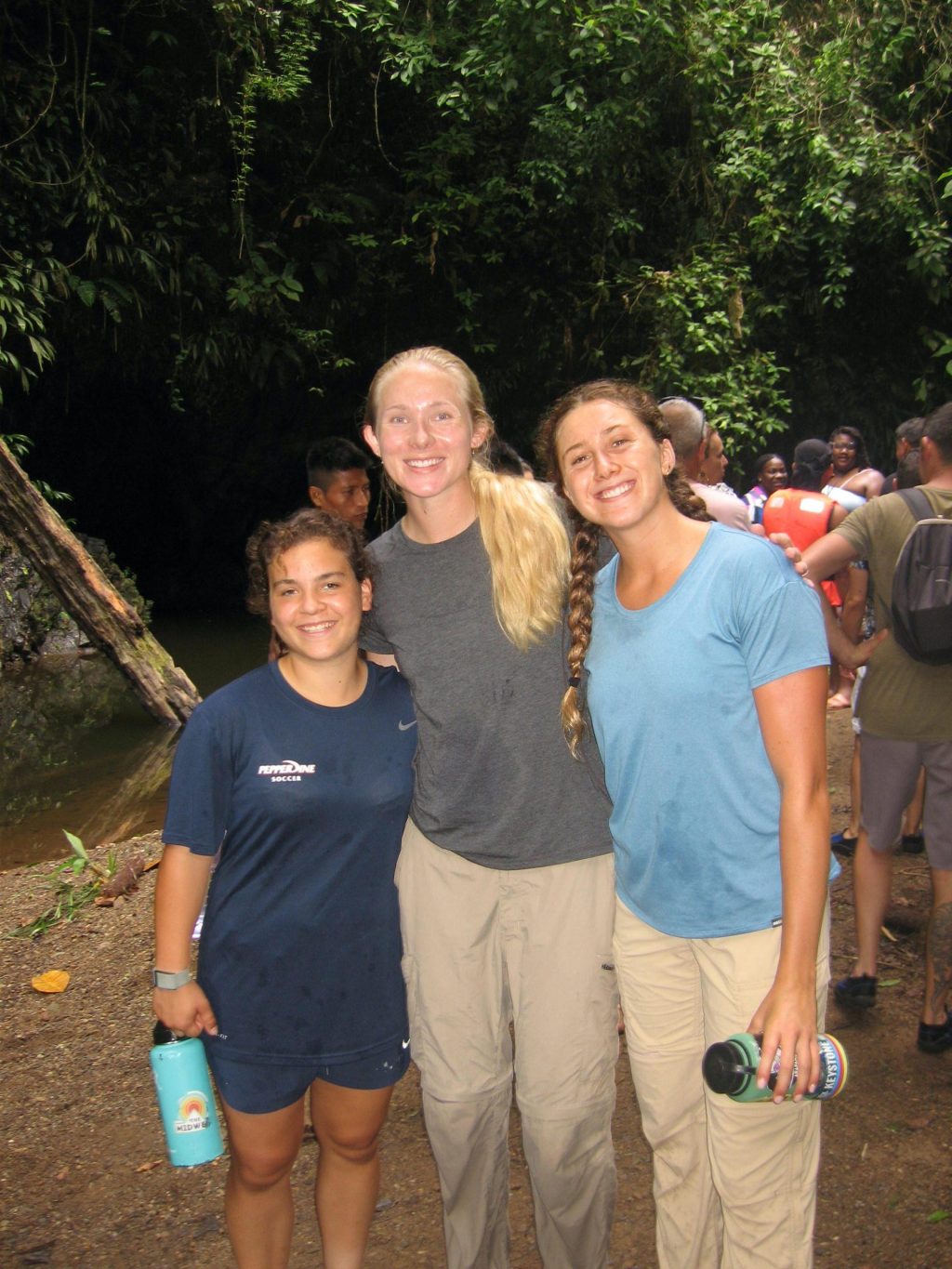 Browne and Hellmuth said they went on this trip to extend their hands to the Panamanians, but they said extended their hands deeper into their faith.
For Hellmuth, she said what she discovered was passion.
"Panama lit a fire in my faith, and a passion I've never felt before," Hellmuth said.
For Browne, she said it was what she found that expanded her faith.
"[My faith] grew exponentially," Browne said. "I went on this trip and found all these people that love God and I was like, 'This is amazing. I want to be like that too.'"
Hellmuth said this experience allowed her to enjoy life and have fun. She said she realized she was living her life way too seriously but learned a lesson while watching a little 5-year-old who was full of life.
"I learned so much from a little 5-year-old of how he's living his life," Hellmuth said. "Just like, unapologetically so loud, so rambunctious, so much energy. Just to like, be free and to still be a kid."
Browne said she felt her perspective of the world widened, fueling an already growing passion while making her a lot more grateful as a person.
"I want to go into nursing," Browne said. "So, it honestly gave me even more of a reason to go into that because I just really want to help people and especially the people that don't have as many resources."
Browne found appreciation in the relationships she was building along this journey, she said.
"I thought that was really cool, just every night building these relationships with people that I have literally never talked to in my life was really special," Browne said.
Holm said he changed too, having come to a realization about his own faith.
"I one of the coolest things was we were able to see that this God, the God that we serve here, is the God of the world," Holm said.
Future Dreams
This was uncharted territory for Pepperdine; however, for Holm, this was right in his area of expertise. Paired with years of experience, Holm said he found an importance in relationships.
"I am a big believer in sustaining relationships like this for as long as we can and for as long as that makes sense," Holm said. "I would love to, if everything works out from the organization down in Panama, to continue this for as many summers as we can."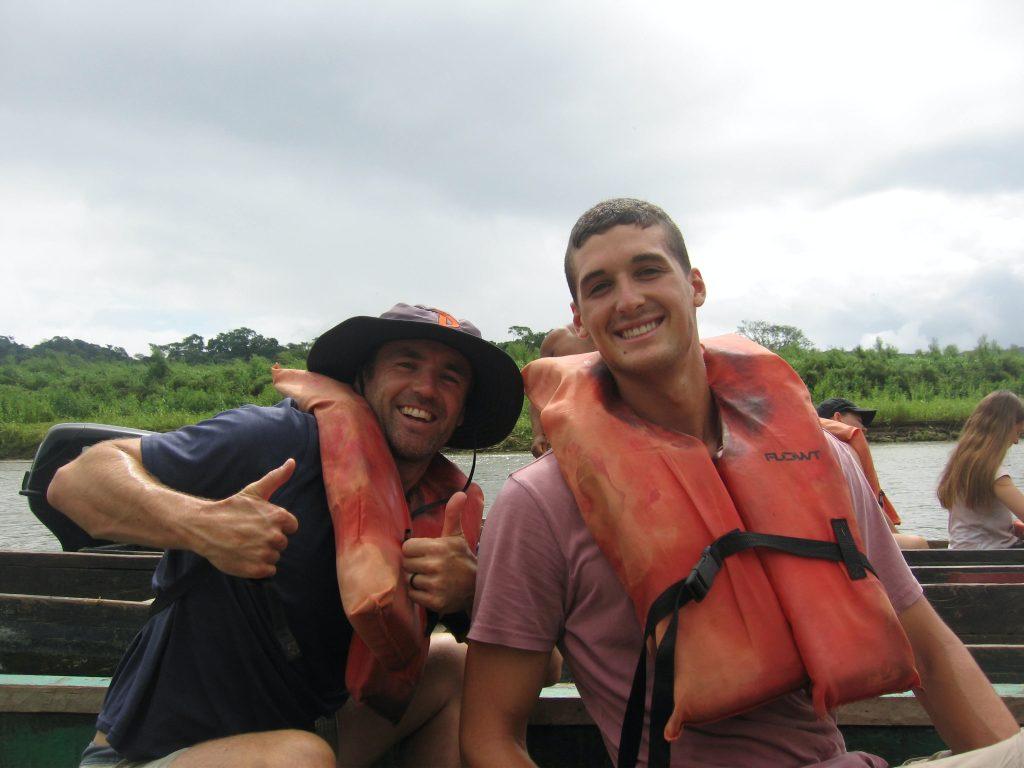 For the athletes, it was clear this experience was beneficial for them and could potentially be beneficial for future Pepperdine athletes.
If given the opportunity, both Browne and Hellmuth said to take it.
"Get out of your little bubble, get out of your routine," Hellmuth said. "There's no feeling like it, and I wish I could go back every day."
For Holm, hesaid he hopes to start a new Pepperdine tradition with Casa Paraiso curating an importance of mission and faith services to not only those in need but to Pepperdine's Waves.
"Truthfully, my prayer is that this is the beginning of a legacy and tradition that Pepperdine student-athletes will experience every year," Holm said.
His prayer has a good chance of being heard, as Gash wrote he shares his sentiment with a donor already expressing interest in funding these trips annually.
"I'm hopeful that this will continue and will become an annual tradition," Gash wrote. "We believe that these trips can be life-changing for those who participate and that they also make a lasting impact on those who are served.
_______________
Follow the Graphic on Twitter: @PeppGraphic
Email Justin Rodriguez: Justin.rodriguez@pepperdine.edu