Photos by Kristin Vartan
Pepperdine Alumnus and Profiles in History founder, Joseph Maddalena is a self proclaimed man who "saved Hollywood." A plethora of Guinness Book of World Records for original motion picture memorabilia broken and being a former star on Syfy Show, Hollywood Treasure," are accomplishments that can speak for themselves.
"If it wasn't for me having the vision, the push all these years, then most of these things that are now in museums would have been lost," Maddalena said. "I'm hoping that is what they remember me for — that I cared enough to make this viable and save it and to make people understand the importance of filmmaking."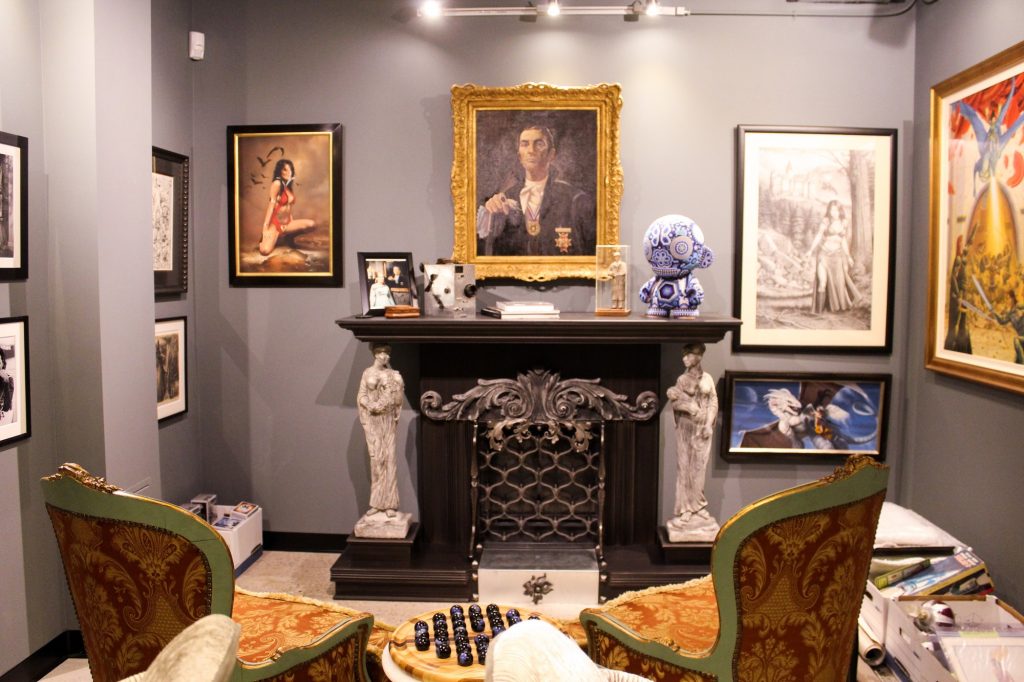 Calabasas–based company Profiles in History, which Maddalena founded in 1985, is the "leading dealer in historical autographs, letters, documents and vintage signed photographs and manuscripts," according to the Profiles in History website. Most notably, Maddalena started this internationally renowned — with buyers from over 160 countries — record-breaking company within the first couple years of graduating from Pepperdine.
The antique dealer and founder had "tried his hand" at the broadcasting world after obtaining a broadcast journalism degree from Pepperdine. Residing in a spare room of someone's house, that was 10 by 15 feet, making $1,200 a month, Maddalena decided to reassess his career path.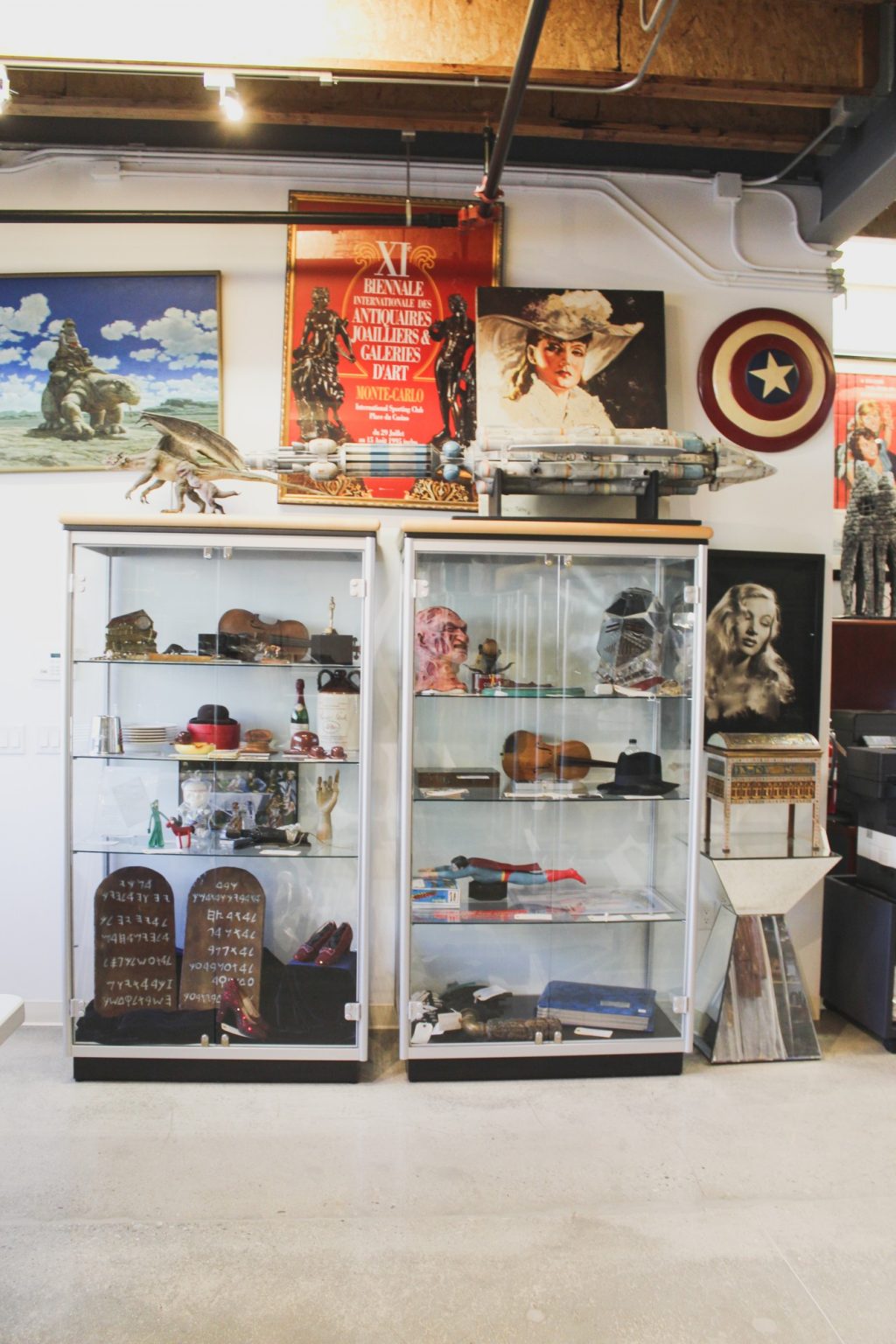 "I had a hot plate. My diet was spam and macaroni and cheese because it was all I could afford," Maddalena said. "I had a Honda B210. It was such a hunk of junk that [in] its third year it was broken."
Maddalena's antique dealer parents nurtured him on a love for treasure hunting. Returning to his childhood passion, he began scouring antique stores for books and manuscripts, which his company first began selling. At the time, Maddalena did not realize the value of what he sold was more on the East Coast than it was on the West Coast. From LA-based dealers that Maddalena said the "internet killed," he received a discount and began "feeding material" to dealers. He "lived meagerly" and invested his money into inventory. From a "war chest" emerged a profitable business, he said.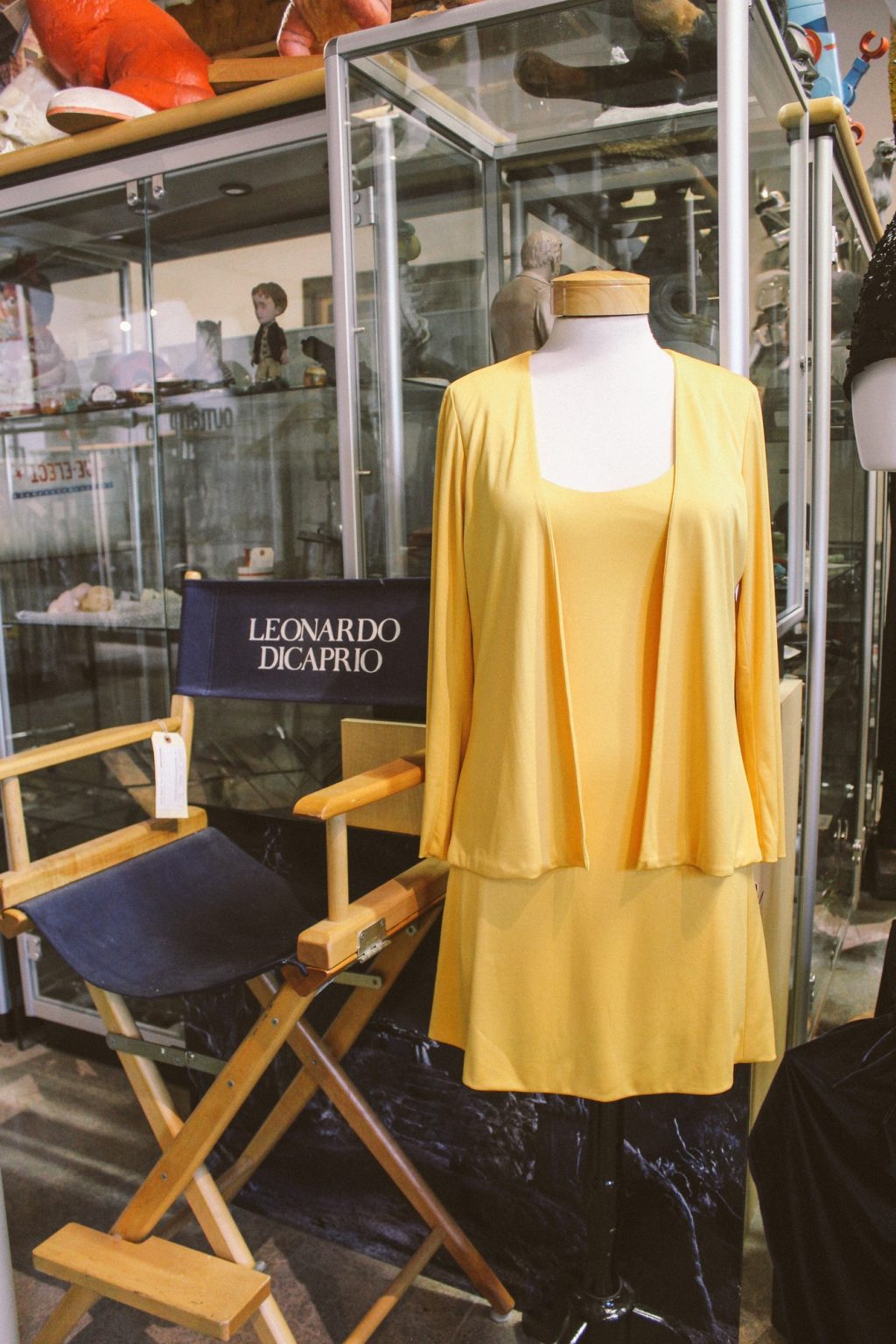 "A lot of material moved to the West Coast, whether it was Hemingway, James Joyce or F. Scott Fitzgerald. It was enough for me to make 20 to 30 percent. Because I had no overhead.That's how it kind of started," Maddelena said.
Maddelena's leverage of the market played a large role in his success of silver screen sales, but so did his extensive celebrity network. Malibu was a "different world" when Maddelana was a Pepperdine student — one where there were less shopping centers, and public figures played on Pepperdine tennis courts. With easier access, Maddalena became friends with the likes of Graham Nash, Bob Dylan, Nick Fleetwood and Charlie Sheen.
"I grew up with these people. It was a natural progression in my life. Years later, I've been lucky so far with good fortune and have been honest. You build up a network," Maddena said. "People know who you are, and whenever they need something, they call you. I've made friends with many studios, every A-list actor in town, so if they need something, whether it's a gift or present, they can call us, and we'll outsource it or we have a lot of specialty auctions or sales."
Over the past 35 years, Profiles in History has sold items for hundreds of thousands of dollars — the "Cowardly Lion" costume from "The Wizard of Oz" at $805,000, Marilyn Monroe's "Diamonds" dress from "Gentlemen Prefer Blondes" at $356,500 and Luke Skywalker's light saber from "Star Wars" at $240,000, to name a few, according to the Profiles in History website.
As the "middle man," between client and consumer, Profiles in History "charges the buyer and seller each a respective fee for its services," Profiles in History's PR representative, Nancy Seltzer of Nancy Seltzer & Associates Inc. said in an email. Such rare and expensive items attract a certain kind of audience.
"I tell people, go to a nice Cinepolis in Westwood on a Saturday night at a nice, expensive movie theater, look around the audience, and that's everybody," Maddalena said. "It's lawyers, doctors, students; it's anyone who has an appreciation for film and television."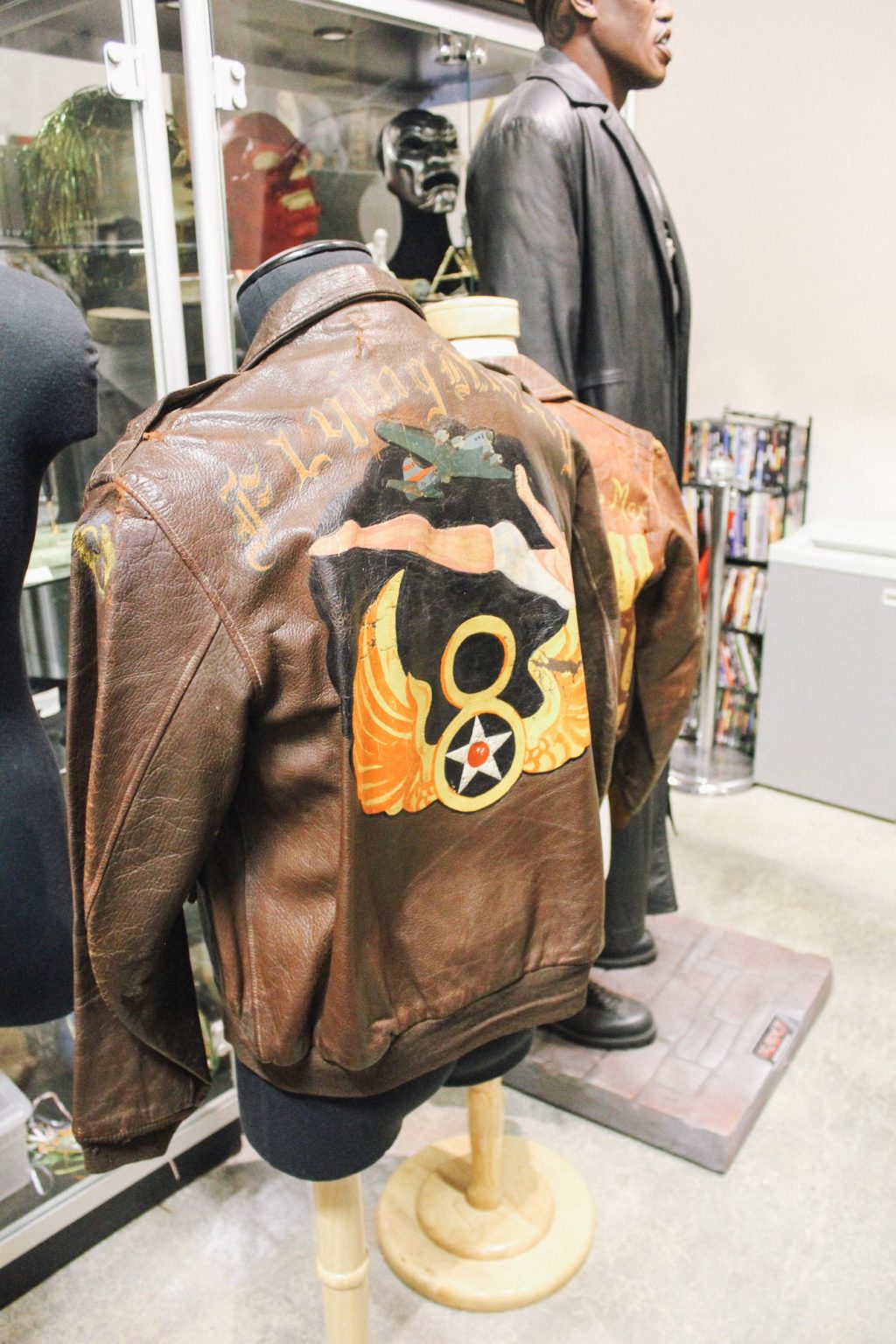 When asked about the draw of consumers to purchase such rare and expensive items, Maddalena says it's a "robust" market because people like hard assets. But he also credits the economic success to a person's strong desire for the nostalgia.
"It's nostalgia. People buy nostalgia. There's no difference between owning a Van Gogh and owning a Luke Skywalker lightsaber," Maddalena said.
Profiles in History Special Projects Manager Jon Makuta has collected memorabilia from the company for 15 years and agrees that nostalgia is the "wild card" that " breaks all reason" in the avenue of finances. He said he admits that he has overpaid for items in the bidding war for sentimentally valuable items like comic book artwork.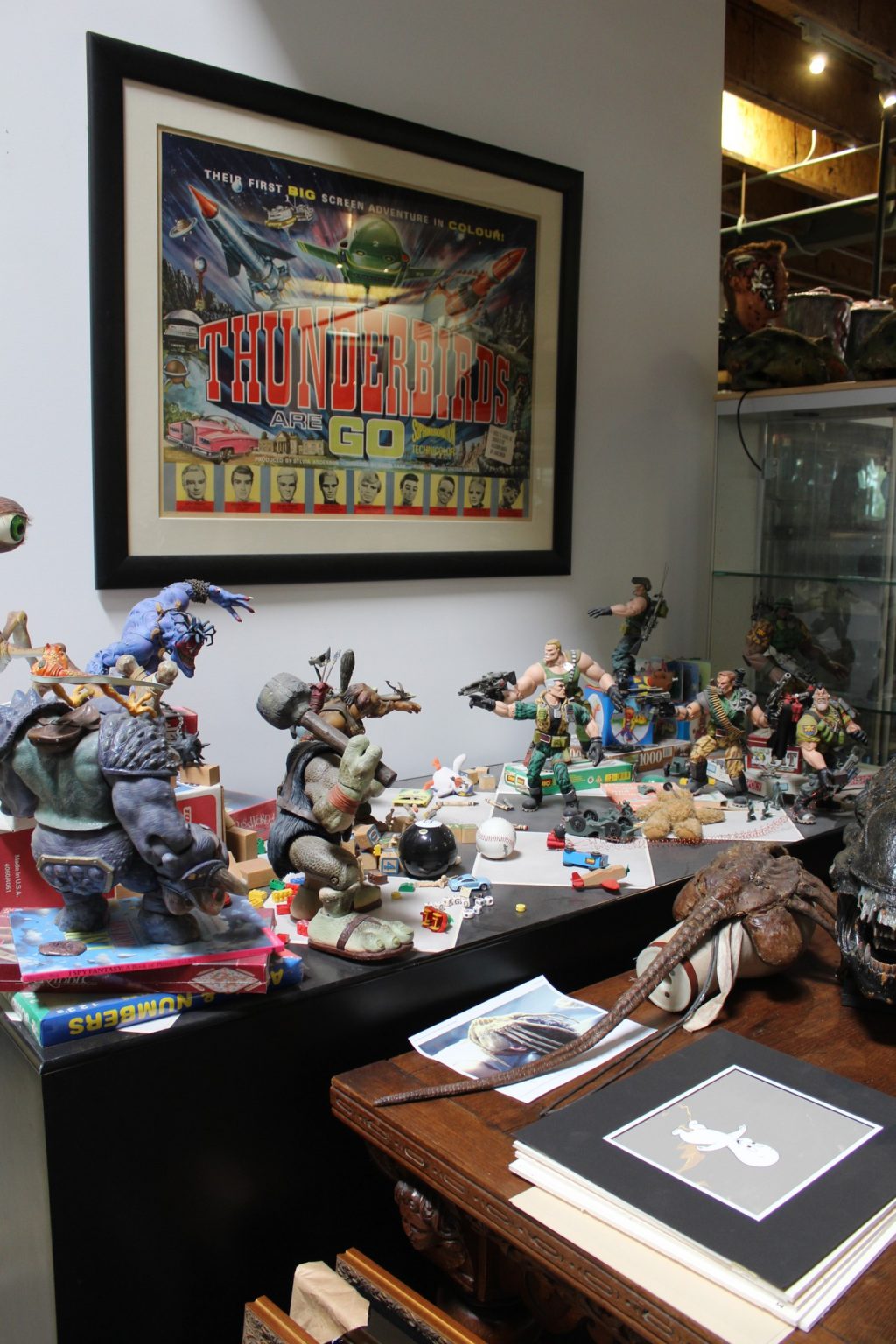 "I can always make more money. I cannot find that piece again. That piece brings me back to a time as kid when grandpa bought me that comic book during a rainy day I couldn't go outside playing, and there's a piece of artwork used to make that comic book," Makuta said. "So there's only one. You can't replace nostalgia. It's the ultimate push past reasonable value.
The market for Hollywood memorabilia has been especially saturated in the last year. Last fall, there were eight celebrity and film auctions planned from various memorabilia companies from September to late November, according to the Hollywood Reporter. Nostalgia is one push factor, but Maddalena said it is also an interest in hard assets that shifted since 9/11.
"Up until 9/11, me and all of my friends were always like '20 years from now, 30 years from now,'" Maddalena said. "We all stopped, and thought, maybe there won't be five years from now. So that shift in a lot of our thinking in terms of 'you gotta live. If you want something you gotta buy it.' You can't worry about 20 years from now, but we were trained that way. I think that event showed us that life is so precious, so short."
While there is potential to make money through the acquisition of these hard assets, Maddalena encourages his clients to prioritize sentimentality.
"I tell people: 'never collect anything for [economic] appreciation. It's the biggest mistake you can ever make.' Buy what you love, buy it because you cannot live without it," Maddalena said. "If you collect intelligently, if you learn, if you become knowledgeable, yes, things do appreciate. Not everything. You have to really know what you're doing to be on that side of the curve. I just urge people to buy what they love."
_____________
Follow Kristin Vartan on Instagram: @keepingitkrischic