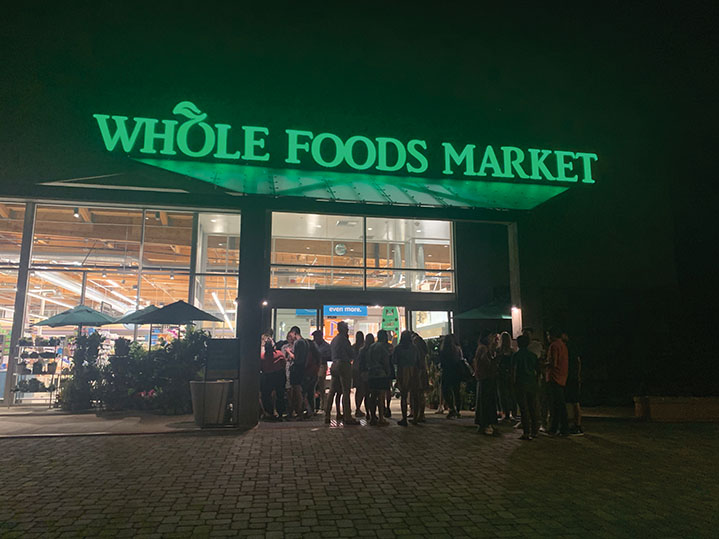 Photos by Rowan Toke
The new Whole Foods Market in Malibu held its first event for Pepperdine students Aug. 28. The two-hour party, which began at 9 p.m., marked the start to a potential collaboration between Pepperdine and the supermarket company, according to Student Government Association (SGA) Vice President of Finance Chase Johnson.
SGA members coordinated with Whole Foods team leaders to put on this event, make students aware of the party and handle the transportation of on-campus students. Pepperdine transit services offered shuttles going from campus to the supermarket and back.
Johnson said he was thankful to Stacy Rothberg, associate dean of Student Affairs, and the Whole Foods leadership team for coordinating the event.
"This is our first year working with them and we're very excited to see how our relationship continues to grow," Johnson said. "It's really been a big community process, and SGA is just happy to be supporting it in any way that we can."
Johnson echoed the students' hope for the partnership with Whole Foods to continue.
"We are very excited about the enthusiasm the Whole Foods Malibu team has for Pepperdine," Johnson said. "SGA hears the student body's hope for a collaboration to use meal points at Whole Foods Malibu, and we cannot wait to share developments on that front!"
Students and Whole Foods employees alike said they were looking forward to the event.
Whole Foods Store Team Leader Amy La Boube said she and her team were excited to host Pepperdine for the first time.
"We're so thrilled to have you guys," La Boube said.
Students were met with a raffle ticket and a $10 off $50 purchase coupon after showing their Pepperdine ID at the door.
"I'm really excited about being at Whole Foods and the exclusive Pepperdine shopping night," sophomore Courtney Deaver said, holding her raffle ticket and coupon.
Inside the market, employees said they were just as thrilled.
Some wore aprons with the Pepperdine logo printed across the chest, while others had blue and orange face paint or necklaces.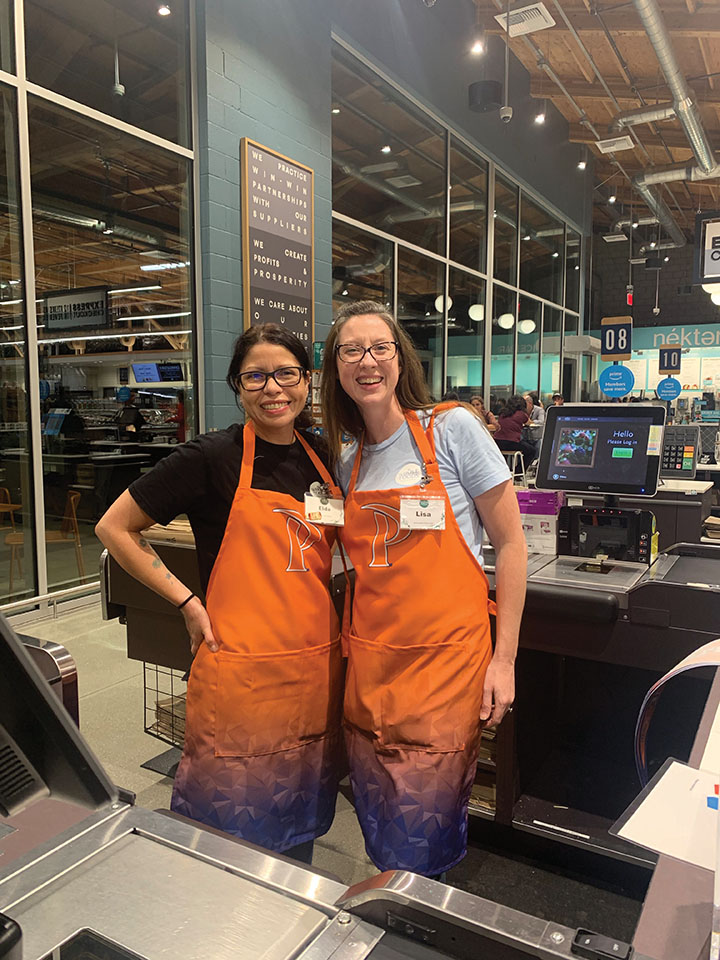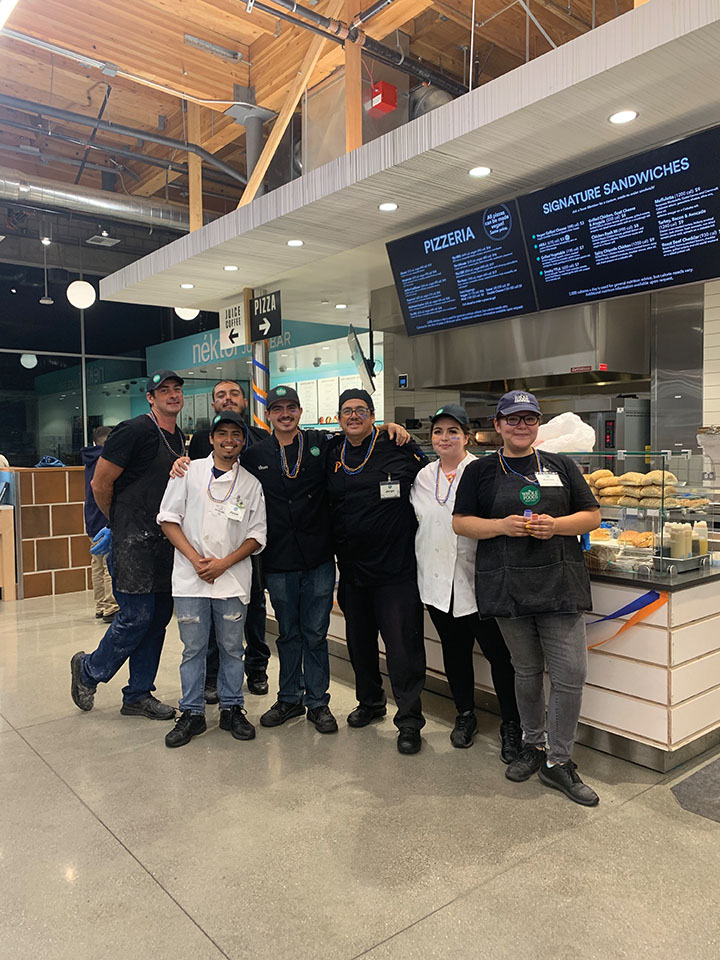 The entire store was decorated with blue and orange paper flowers, streamers and signs. Several baked goods, including donuts, were also Pepperdine-themed.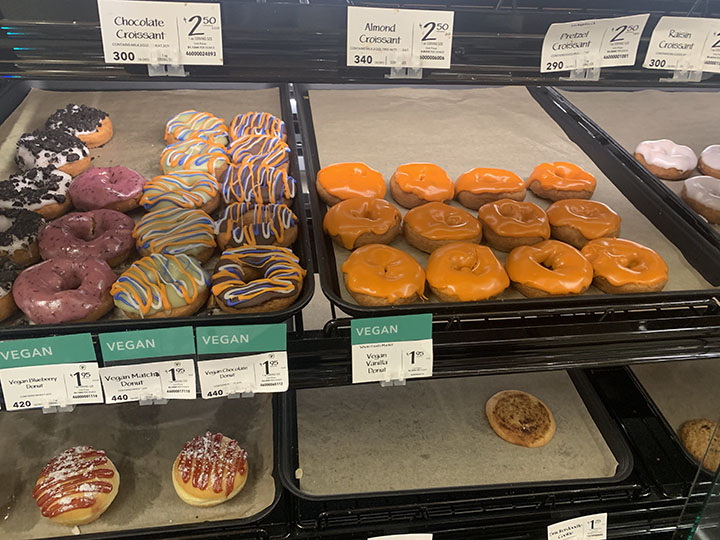 The exclusive event featured a live DJ, various sample stands and discounts just for Pepperdine students.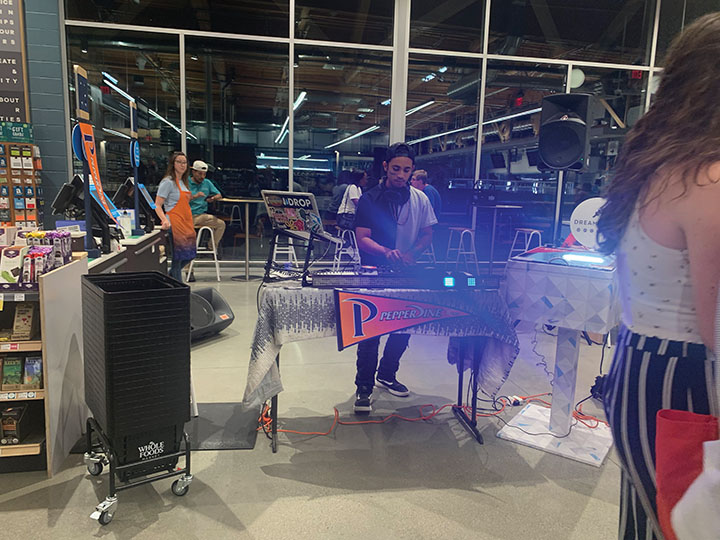 Junior Sarah Perez said the Whole Foods opening was timely to her plans for the year.
"Me and my roommates have been trying to experiment more with cooking," Perez said. "I'll probably find something a little bit different to try to make."
Senior Alandra Maring said the new location was convenient and she will be visiting it frequently.
"I wish it opened up last year," Maring said.
Senior Luke Whartnaby said he would focus on socializing and enjoying the event for the night.
"I'm going to use my coupon later on when it's not as crowded and crazy," Whartnaby said.
___________________
Email Vernie Covarrubias: vernetta.covarrubias@pepperdine.edu
Email Rowan Toke: rowan.toke@pepperdine.edu