As Pepperdine students and their families from the Gulf Coast recover from Hurricane Harvey in Texas, other Pepperdine students and their families in Florida and parts of the East Coast are preparing themselves for Hurricane Irma.
Sophomore Andrew Sterling, from Houston, Texas, wrote to the Graphic that he is hoping to coordinate a student volunteer and fundraiser effort to help the ongoing situation in Houston and surrounding areas.
Other students from Pepperdine have also joined in the efforts to assist those affected by Hurricane Harvey.
Sophomore Meredith Wadsworth, who will be studying in Lausanne this year, said her neighborhood in Houston was not hit as hard as some of the others. Wadsworth said she and her family made cots for evacuees in the shelters.
Hurricane Irma, a Category 5 hurricane as of Wednesday night, has made landfall on Puerto Rico, Barbuda, Antigua, St. Kitts and Nevis, and the US Virgin Islands.
The US National Hurricane Center said Irma has become the most powerful hurricane in the Atlantic Ocean, ever.
A Hurricane Warning is in effect for the British Virgin Islands, U.S. Virgin Islands, Puerto Rico, Dominican Republic, Haiti and others, according to the National Hurricane Center Facebook page.
The news of Hurricane Irma has affected many Pepperdine students who have families and friends back at home.
Senior Alex Figueroa wrote to the Graphic that her family in Orlando, Florida, has received several warnings and the governor has declared a state of emergency and waived road tolls so that people can evacuate; however, her family has decided to stay.
"It definitely worries me that they are choosing not to leave, but I've lived in Florida my whole life and we have been through a lot of hurricanes and flooding and we have the infrastructure to handle it, unlike Houston," Figueroa wrote in to the Graphic. "The biggest concerns currently are the effects of the winds such as broken windows, flying debris and trees falling."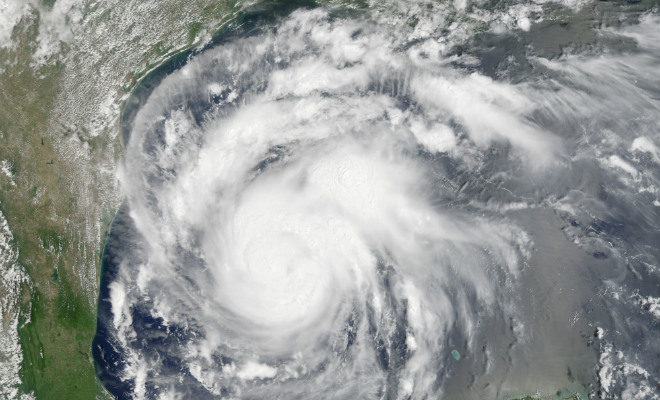 Senior Elizabeth Ford, from Delray Beach, Florida, wrote to the Graphic that her family and herself are updated daily through various news sources and they have filled up on gas, food and charged all portable electronics.
"Our family and most southern Florida families are always prepared for hurricanes during hurricane season," Ford wrote to the Graphic. "We usually don't evacuate and we didn't for this one."
Senior Hudson Casiple, from Miami, Florida, wrote to the Graphic that most people in that region understand how to handle a hurricane.
"I've got family friends in the Keys who are evacuating, but that's typically the most dangerous spot in Florida for a hurricane," Casiple wrote. "While most people acknowledge that Irma is massive, most people are treating it with normal hurricane procedures."
The NHC also issued a warning about Jose, a hurricane following Irma.
"Maximum sustained winds have increased to near 60 mph with higher gusts. Additional strengthening is forecast, and Jose is expected to become a hurricane by tonight," US National Hurricane Center said Wednesday morning.
Tropical Storm Jose will be the tenth named storm of the 2018 Atlantic hurricane season, according to NHC.
Furthermore, the NHC issued advisories on newly formed Hurricane Katia, centered over the southwest Gulf of Mexico, 185 miles east of Tampico, Mexico, moving towards the southeast.
_____
Follow the Pepperdine Graphic on Twitter: @PeppGraphic